We hear them before we see them, and when we do, we sing along. They are the voices of the streets; the musicians that light up a faceless crowd; the ones who send us positivity even as we jostle among others running our errands.
Singapore's busking scene might not be the first thing that comes to mind when you think of local music, but it is diverse, sincere, and humbling. From bus interchanges and heartland malls to the likes of Orchard Road and Marina Bay, buskers helm their roles in various different settings and crowds. However, as the COVID-19 pandemic sees empty streets and Phase 2 restrictions which do not allow live entertainment, busking has ceased now in Singapore.
Now, as the buskers patiently await the next time they can hold a public performance and rouse a crowd again, Fyrdauz Macbeth, The Afterworkers, and JQ X ZUL share with us how they have been coping during the pandemic and what they miss the most about not being able to busk.
---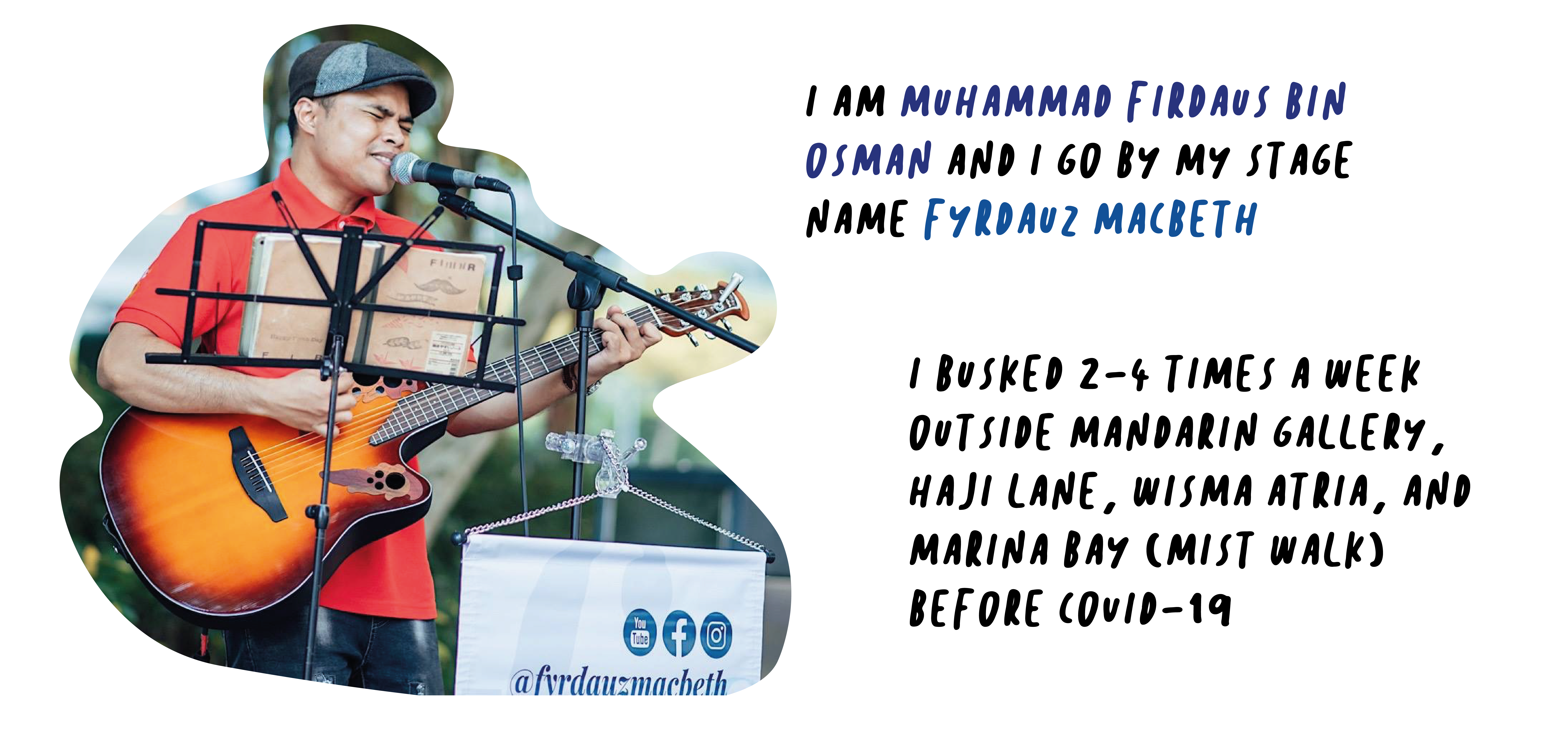 Orchard Road, pre-COVID-19 
Crowds used to gather around Fyrdauz, taking videos of his performances and singing along as he brought life to waves of strangers walking along Orchard Road.
During the pandemic, I continued busking online. I have collaborated with Circles.Life and PA Hong Lim Park during the circuit breaker period to entertain and spread joy during this difficult period.  On other days, I will livestream on my social media and also have this opportunity to polish my originals and songwriting skills.
Orchard Road, during Phase 2

The spot where Fyrdauz used to busk at is no longer filled with music. Instead, the beeping of the traffic lights and the rumble of the cars driving by have taken over.
I miss the interaction with the audience, the freedom of singing your favourite tunes, the ice-cream uncles at Orchard. I love people and I will always greet strangers, who turned into friends. The difference between busking in the streets and performing on stage is that you get to be yourself.


When will buskers be able to grace this spot again?
People can support buskers by tipping on their livestream during their performance (QR Code, PayLah etc.), or just support their work by listening to their originals or just simply watching their online shows. Any kind of support is greatly appreciated by the buskers.
Catch up with Fyrdauz Macbeth on his Instagram, Facebook, and Youtube.
---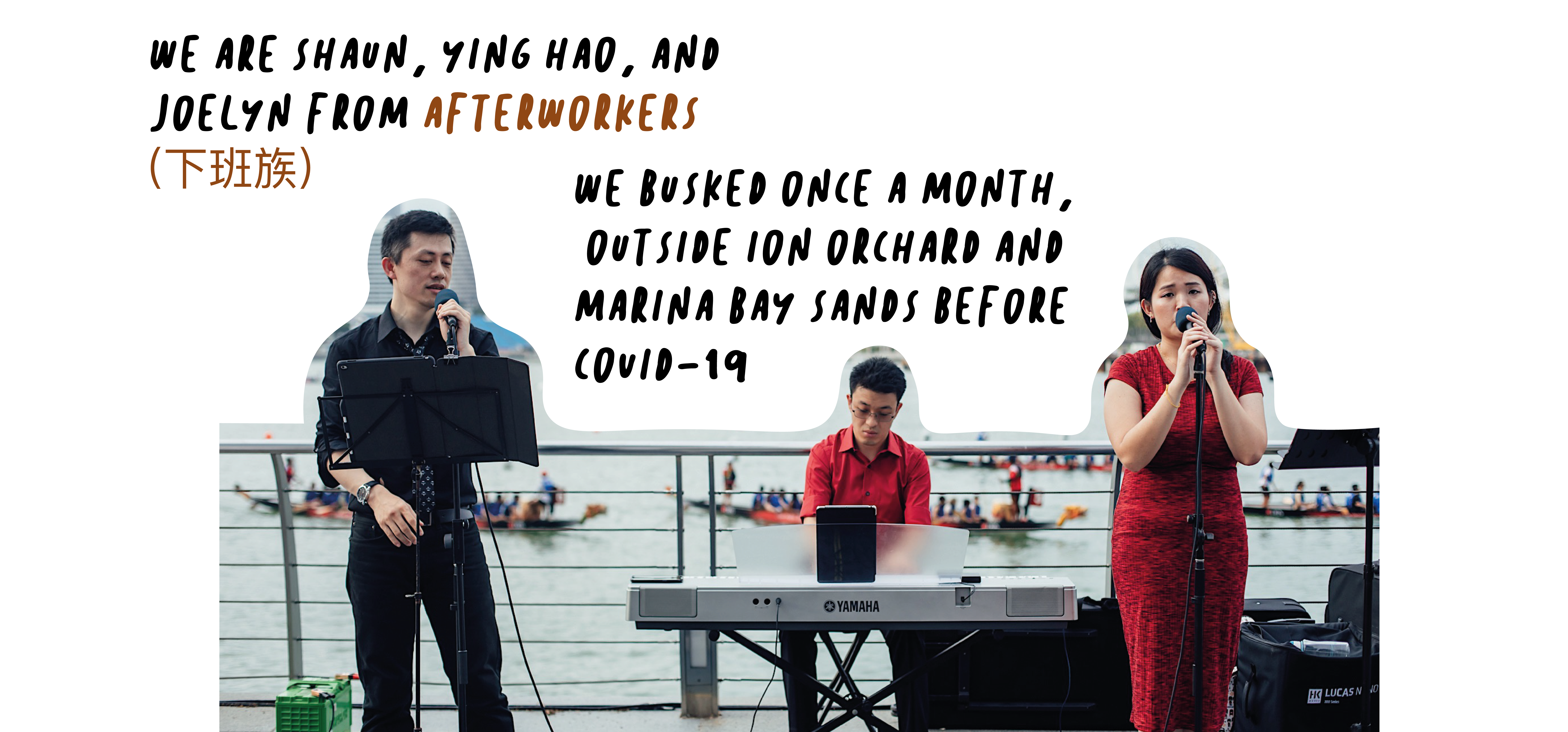 During the Circuit Breaker period, we weren't able to rehearse as a band, hence we continued practicing individually in our own homes.
Marina Bay Sands, pre-COVID-19

During this period, we missed honing our craft and sharing our music with the public. In these tough times, the public can tune in to buskers' livestream performances and follow/like their' social media pages to support them.
Catch up with Afterworkers on their Instagram, Facebook, and Youtube.
---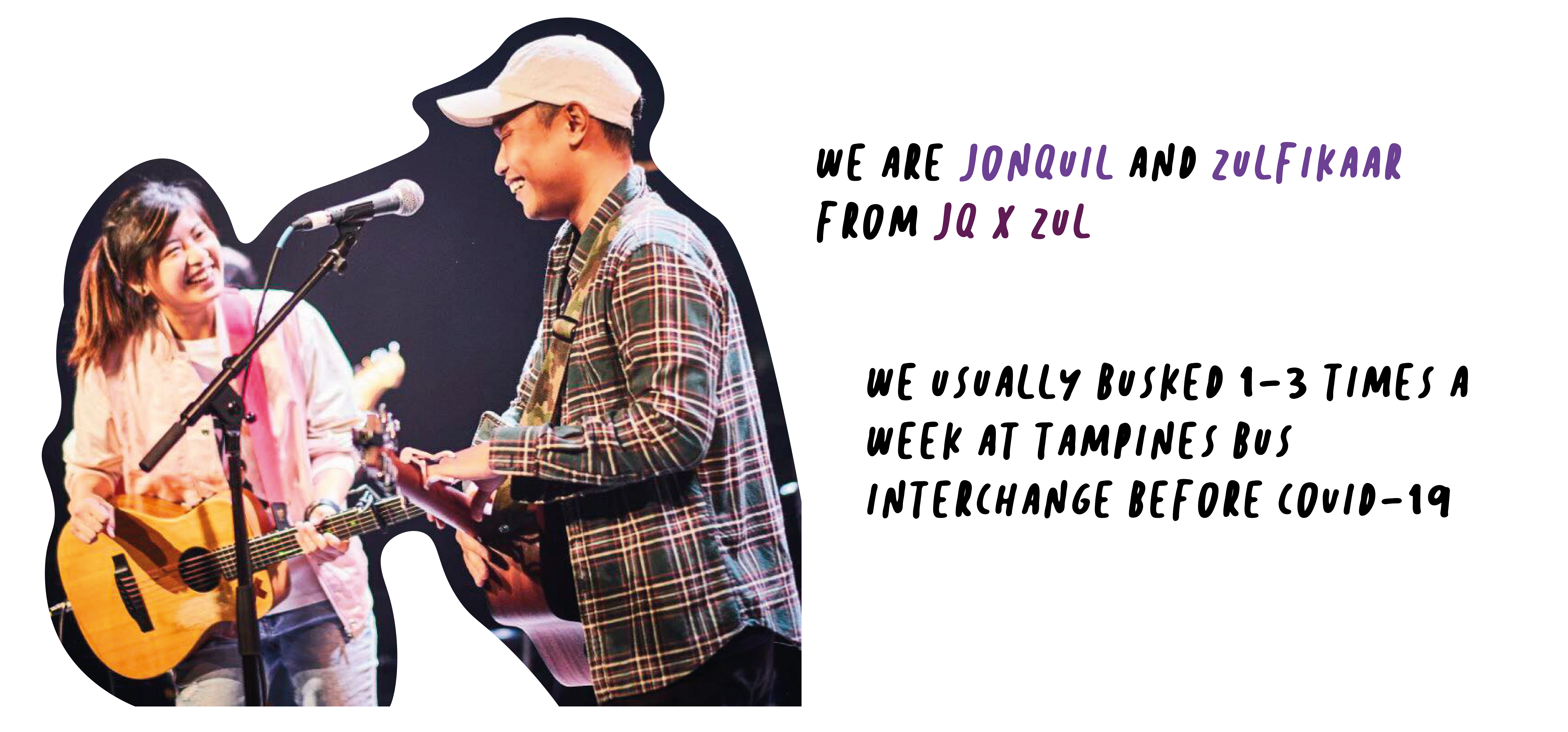 We were already in production for our first EP since last year, however, with COVID, all had to stop. It pushed us to actually release our debut single 'Find Me' which is on Spotify, Apple Music, and other streaming platforms.
Tampines Bus Interchange, pre-COVID-19
 

 

View this post on Instagram

 
What we really miss was the interaction with the public. It is so much different than going live on our social media where we only communicate with their comments. Even so, it does not feel the same.
Tampine Bus Interchange, during Phase 2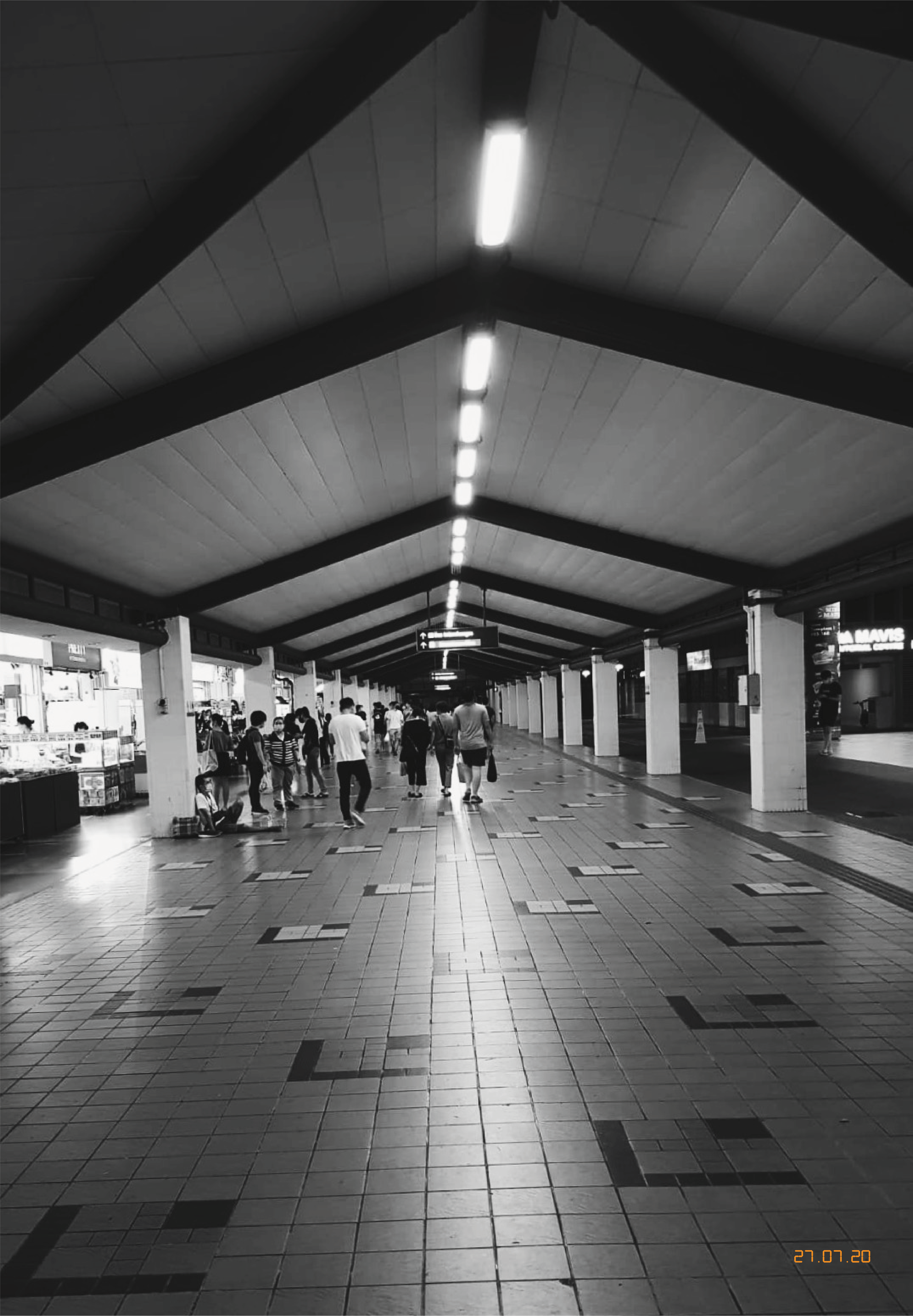 Tampines Bus Interchange sees crowds filtering in and out on a daily basis, with the shuffling of feet filling the atmosphere. When will music echo the corridors again?
While busking has been on pause for some time now, people can still support buskers in their own ways. Well, they can hop on to their favourite buskers' social media as they also have their own live gigs/stream and they can always request for your favourite songs to be played. We are all willing to play it for you!
Catch up with JQ X ZUL on their Instagram, Facebook, and Youtube.
---