Applications for The Great Singapore Replay are now open. 
Returning for its second season, The Great Singapore Replay has launched an open call for aspiring musicians, which is slated to close 20 October, 11:59pm. The programme will give participants the chance to work with five of Singapore's finest artists, Charlie Lim, Joanna Dong, Kelly Pan, Sezairi and Shabir, in creating 10 new original songs inspired by mashups of distinct tunes from five iconic eras of Singapore's history and five modern music genres.
Shortlisted applicants will be able to experience how it's like to produce music professionally – covering all aspects from songwriting, song arrangement to music recording. The Great Singapore Replay will also help create and market the artist's brand, and launch their songs on popular digital music streaming platforms.
Previously, the inaugural season of The Great Singapore Replay in 2017 saw creations by Debbi Koh, Jasmine Sokko, JAWN, Joie Tan, Shak'thiya, Spacedays, The Betts, Theodora, Umar Sirhan and .gif. 
---
The Great Singapore Replay Season Two will take place in three stages:
Open Call (Now to 20 October 2019): 
Ten talents will be selected through an open call submission of music videos. Participation is open to all residents of Singapore and those selected will be notified by the end of October 2019.
The Open Call submission deadline is 20 October 2019, 11:59pm (Singapore time). 
Shape the Inspiration for our TGSR Artists (21 October to 10 November 2019): 
Members of the public will be invited to vote for their favourite mashup as inspiration source for the TGSR Season 2 original song creations. The public can choose from a combination of soundscapes representing five iconic eras from Singapore's history and mash it up with five modern music genres of pop, urban, electronic, jazz and indie.
The public can vote for their favourite mashups at TGSR's website or at roadshow locations.
Showcase Concert at Gardens by the Bay (18 January 2020):
Season 2 will culminate in a Showcase Concert to be held at Gardens by the Bay on 18 January 2020. Catch these aspiring young talents as they take to the stage to unveil their original TGSR songs to Singapore.
To sign up for The Great Singapore Replay Season Two, and to obtain more information, visit its official website.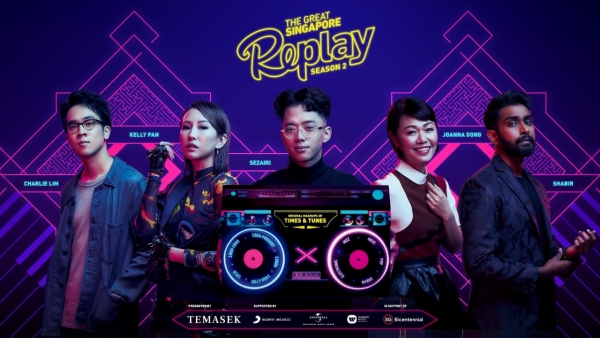 ---