Established singer-songwriter Derrick Hoh is shining a light on heritage and culture this Chongyang Festival (重阳节).
Associated with scaling new heights, the traditional Chinese festival also known as Chongyang Jie shares a theme not unfamiliar to Singapore and Xinyao in the local Mandopop scene. Observed every 25 October, the ninth day of the ninth month in the Chinese calendar, the day is said to bring excessive yang, and thus is celebrated by hiking mountains, paying respects to elders, drinking Chrysanthemum wine for protection, and more. 
In a collaboration with the National Heritage Board and Singapore Chinese Cultural Centre for 'Music At Monuments', Derrick Hoh gives the Xinyao classic  '写一首歌给你' by Liang Wern Fook an R&B spin  – a translation of constant progress and improvement shown in the music video shot at the Asian Civilisations Museum.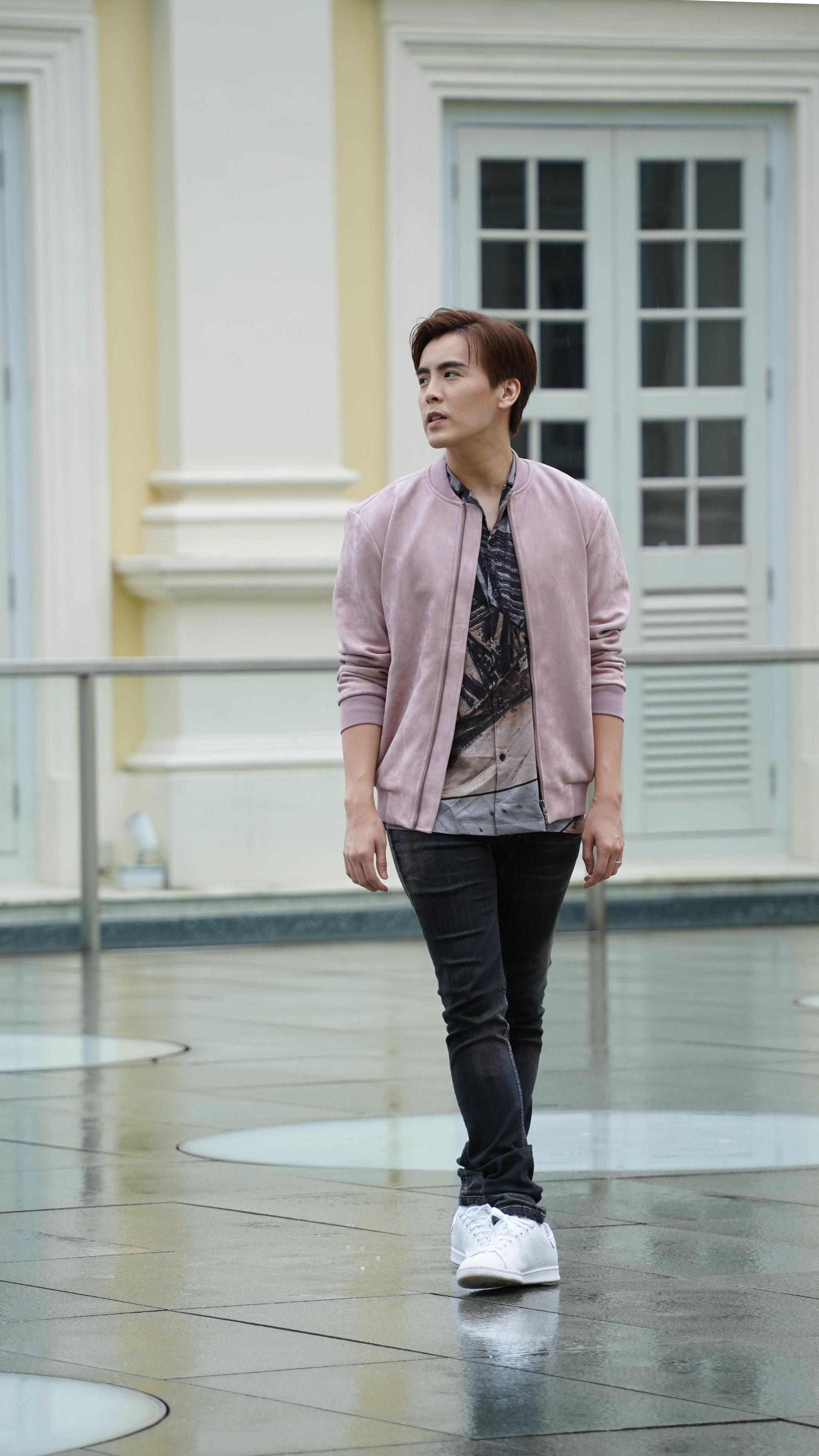 "Chongyang Festival is one of the more low-profile festivals on the Lunar Calendar, so we thought pairing the song with a chill modern vibe suits the original melody written by Dr Liang very well," Derrick Hoh shares with Hear65, regarding the fresh perspective of the song. "I think there was a great synergy working with [producers and arrangers] Leonard and Joyce this time round and we thought the lo-fi R&B approach fits the song and festival very well."
Depicting Derrick Hoh painting a chrysanthemum, the music video brings forth various aspects of the festival, such as the tradition of appreciating the flowers and drinking its wine. With the festival representing hopes, aspirations and kinship, the Mandopop star himself also hopes to share this forward-looking attitude of the holiday with viewers.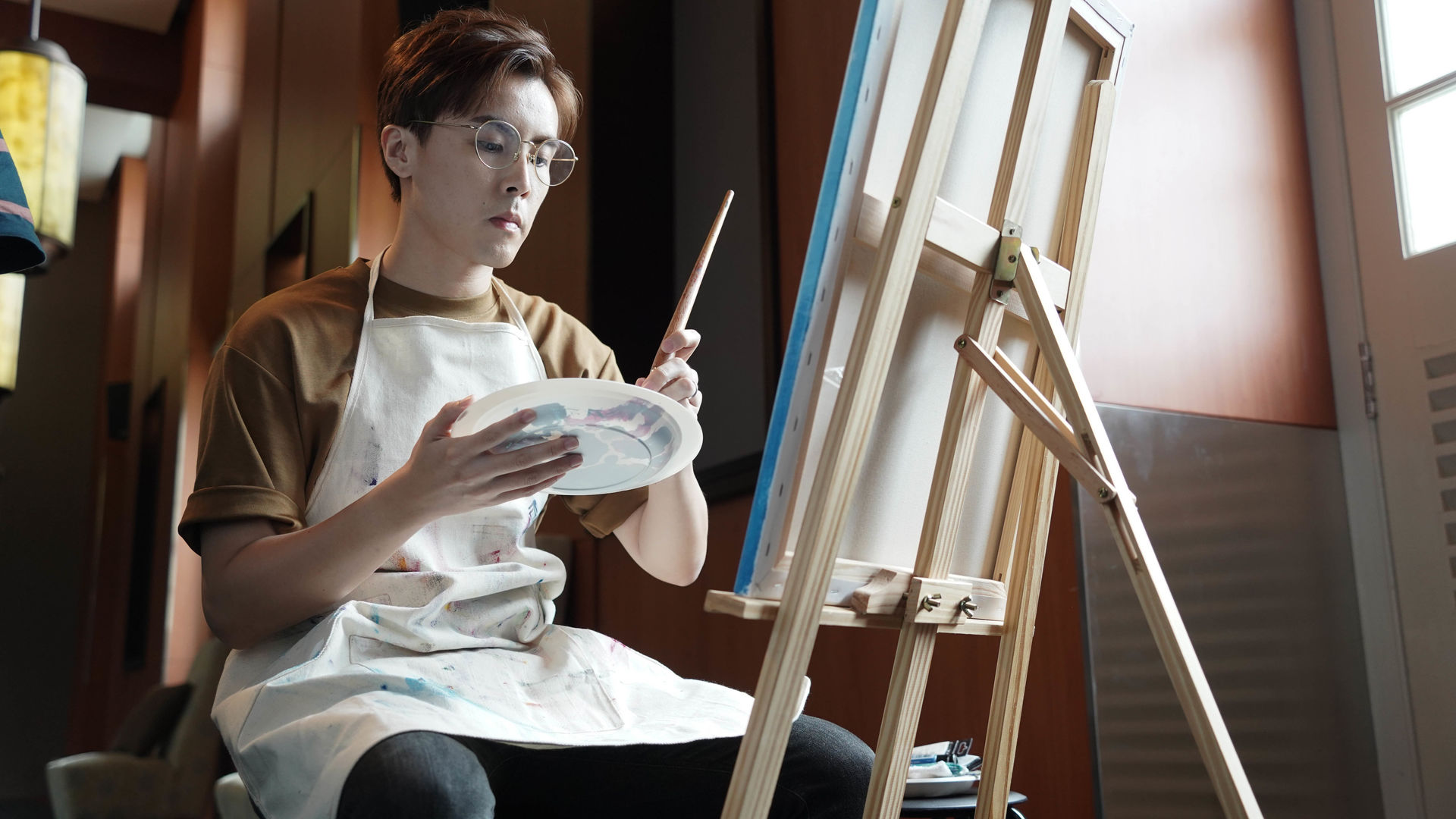 "I grew up in an environment where my family values heritage a lot in a fun and engaging way, and as a result, I get to experience and appreciate my roots extensively. This is also what I hope to do through my music - hence, when I was approached to do this music video, I thought that it was really fun and meaningful that viewers can learn more about our monuments and the festival at the same time," Derrick Hoh says, despite not celebrating the festival previously.
"It is also the reason why I insisted on holding our tea ceremony in Traditional Chinese costumes during our wedding and adding that element to my single cover design for my wedding single '找到你' (I Found You). I'll be very keen to pass these traditions down the road if we ever have kids too!"
Watch the music video for '写一首歌给你' here:
Derrick Hoh, also known as He Weijian (何維健), has been an unwavering figure in Singapore's Mandopop scene since he kickstarted his artist career in Channel U's Project Superstar, in which he broke through as second runner-up. Subsequently, the artist has gone on to represent the country in various songwriting competitions worldwide, as well as being one of the first local artists to touch the #1 spot on the Singapore iTunes store with his very own song, 'Forever'.
---