Celebrate the start of April with music, food, and games!
Singapore-based American diner OverEasy and party collective Kampong Boogie have come together to present Straight Outta Kampong — OverEasy's first DJ event of 2023.
The event will feature live music sets from homegrown acts DJ KFC, DeeJay XG, Ramesh, and Ollie' Des.
Straight Outta Kampong is slated to be held at OverEasy Fullerton, on 1 April, from 7 PM till late.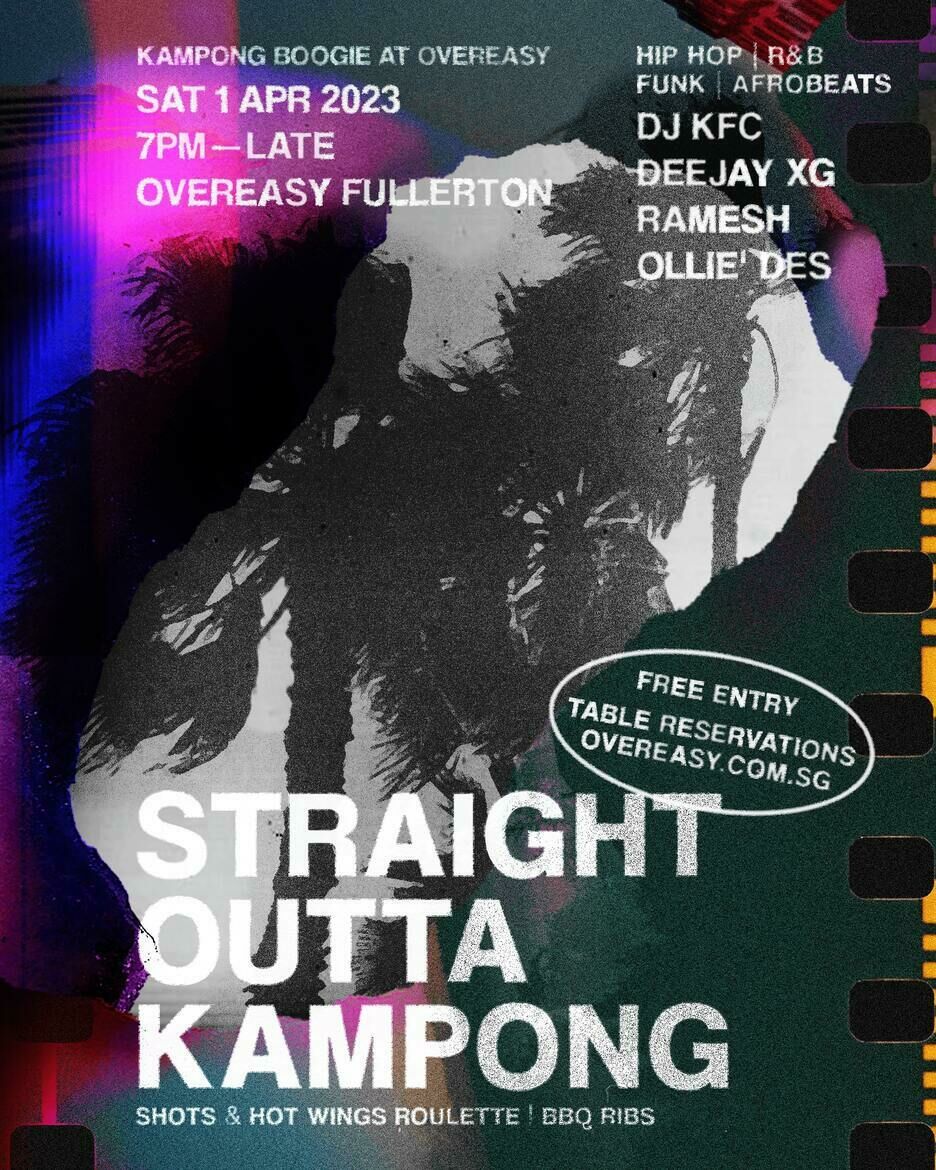 Be entertained with hip-hop, R&B, funk, and afrofunk music, feast on OverEasy's signature slow-roasted BBQ ribs, and have a go at an exciting game of shots and hot wings roulette at this exciting one-night-only party that is bound to awaken both your music and gastronomical senses.
Admission is free for all, but pre-booking an alcohol bundle is recommended to secure your table reservations. Bookings can be made here.
---