The National Arts Council (NAC) has launched a new campaign.
Launched on 8 February, The Arts Can Inspire Your Everyday aims to showcase the prominence of arts, highlight its impact in shaping and inspiring individuals, and encourage Singaporeans to make the arts an integral part of their lives.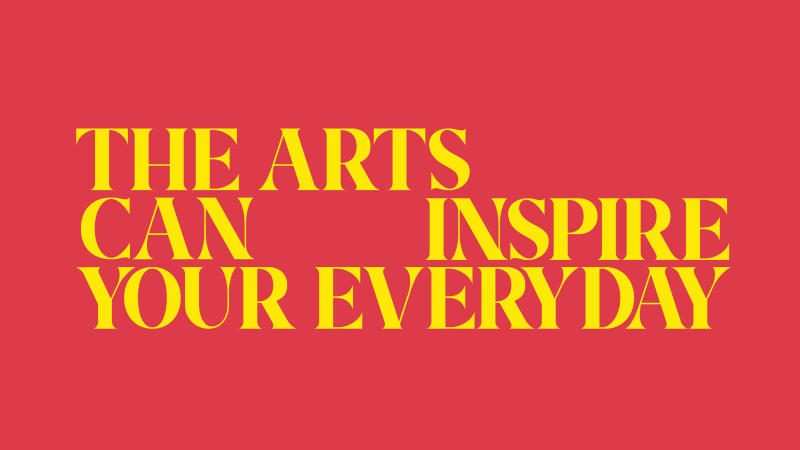 The multi-platform campaign features four short films that capture tales of art prevalence in the everyday lives of youths, families, working professionals, and seniors. These personal stories express how, if embraced, arts have the ability to transform and enrich daily experiences through out-of-home methods of contact that go beyond usual encounters, such as attending and watching a live music act. 
Check out the short films here:
A Dance to Remember
Decadance Co and Dementia SG have come together to utilize dance and movement therapy to create a moving performance by seniors living with dementia and touch the lives of individuals around them.
Sim Peck Hoon, one of the performers, shares: "This dance has given me confidence. And with this confidence, I feel less afraid of living with dementia."
---
Tune of Slow Life
Living in a fast-paced society can quickly take an exhausting turn. Musicians from Lorong Boys and Luke Chong from 555 Beatbox Initiative present a classical music performance at one of the busiest parts of our Little Red Dot, the Central Business District, to encourage Singaporeans to slow down, take a step back, and appreciate life when the arts are involved.
A viewer of the performance shares: "Even though I'm rushing to work, I feel that music uplifts my spirit, and I hope that there can be more ad hoc performances like this. That would be nice."
---
Words for Good
Poet Stephanie Dogfoot gathers personal, challenging stories of five Singapore youths growing up and transforms them into an empowering spoken word performance, showcasing the healing potential of literary arts.
In her performance, Stephanie shares: "A poem may not fix years of harm, but what this poem can do is see you. By which I mean, I can see you. And I can see that you are so much more than the worst things anyone said about you."
---
The Art of Family Time
Technology is here to stay, but it can become a reason for families to disconnect. Artist Quek Jia Qi incorporates visual arts with a familiar mealtime setting to foster deeper connections within the family and help parents, grandparents, and children bond. 
Quek Jia Qi shares: "I believe art has the power to bring people together. It is a gift that can help us reimagine our every day."
---
The Arts Can Inspire Your Everyday rounds off NAC's Our SG Arts Plan (2018-2022), which has seen various arts sectors in Singapore come together to showcase the social impact of the arts through numerous arts engagement efforts.
---