For many fans, purchasing artist merchandise is a show of support for the artists and creators we appreciate, a badge of pride that can double up as a great conversation starter. 
With the coronavirus running rampant and ticketed live music gigs still on hold, fans can continue to support their favourite artists by purchasing physical music and merchandise. 
If you don't know where to start, take the Hear65 style quiz where we've picked stylish merchandise from some homegrown artists to fit your mood and listening preferences. From sincere and soulful, to experimental and groovy, check out the full list below:
---
ASPIDISTRAFLY
Browse ASPIDISTRAFLY's merch here.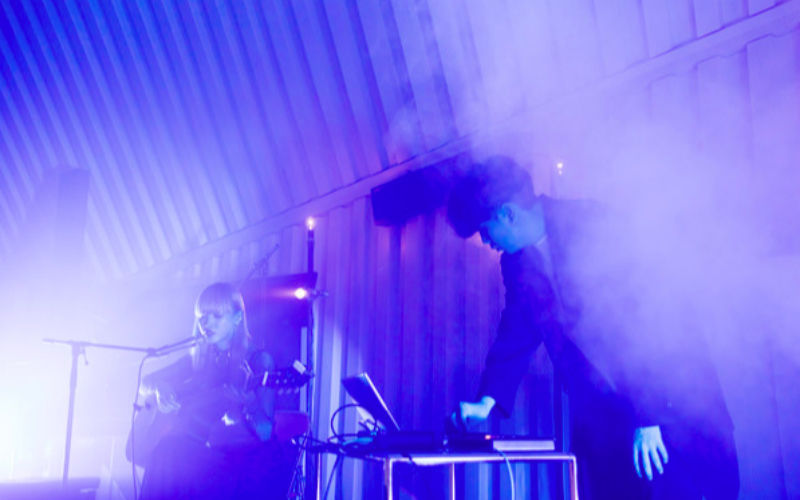 Losing yourself in ASPIDISTRAFLY's music is an easy process, and a welcome reprieve from all that's going on in the world right now. Combining lo-fi, ambient folk with slow and soft melodies, the duo formed by April Lee and Ricks Ang have received much praise over the years in their career, namely for albums i hold a wish for you and Fables.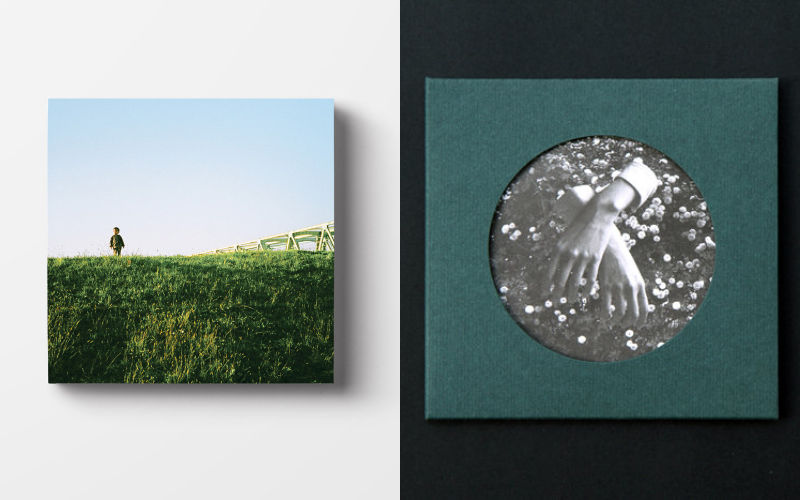 Listening to them is a whole magical experience, and you can reimagine the creation in its most tangible form thanks to CDs. Reissues are now available for both albums, though the ones with accompanying artbooks have sold out. 
---
Charlie Lim
Browse Charlie Lim's merch here.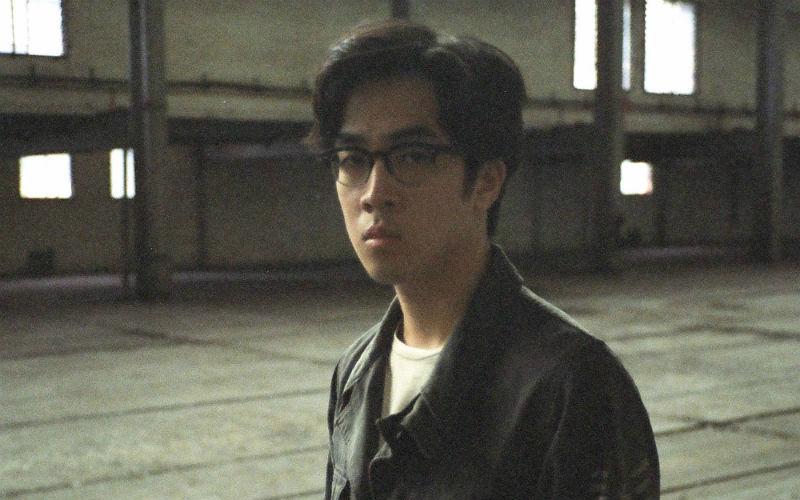 Charlie Lim's merch is just as minimalistic as his album covers that it's safe to say they will never go out of style – just like his songs. Spanning from tote bags, badges, sweatshirts to t-shirts and vinyl, fans of the prolific singer-songwriter can get their pick of practical items or trinkets that will remind them of Charlie's comforting vocals when the going gets tough.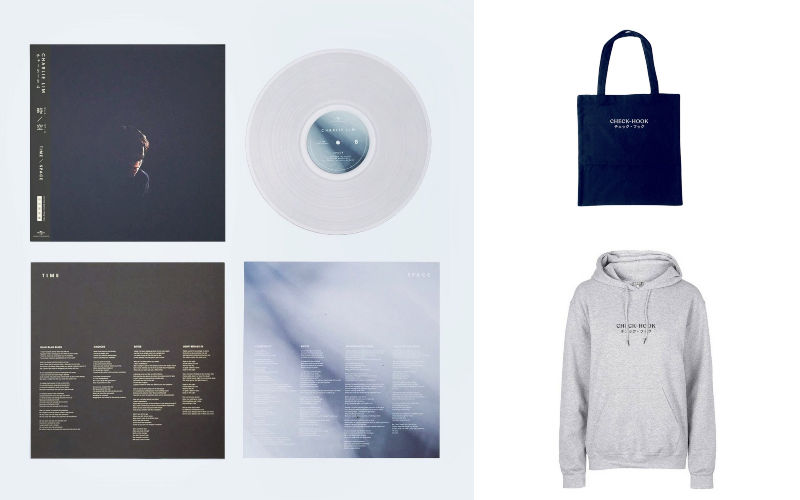 One of the top pieces is the CHECK-HOOK denim tote bag and grey hoodie made with extra soft Supima cotton – effortlessly stylish, and perfectly comfortable for Singapore's recent rainy weather. 
---
George Chua
Get George Chua's Smokescreen limited edition 12" vinyl here.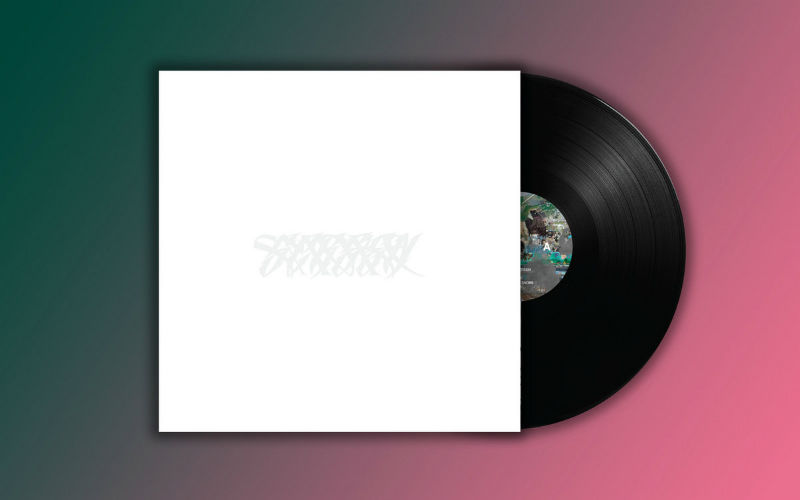 George Chua is not one to be ruled by conventions. The electronic artist who had grown with Singapore's experimental music scene in the '90s had just dropped his newest album in over a decade, Smokescreen. Making his "extraordinary comeback on modular synth", this latest offering is inspired by Paul Virilio's works, the figure of Liu Bai Yuan (柳白猿) in Wuxia films, as well as the global information war – transformed into a package of abstract, post-techno sounds that will get your imagination running. Spun on vinyl, expect even more depth to what you're listening to on the eight-track Smokescreen, limited edition with a deluxe spot UV cover.
---
Haino Keiji & The Observatory
Browse The Observatory's merch here.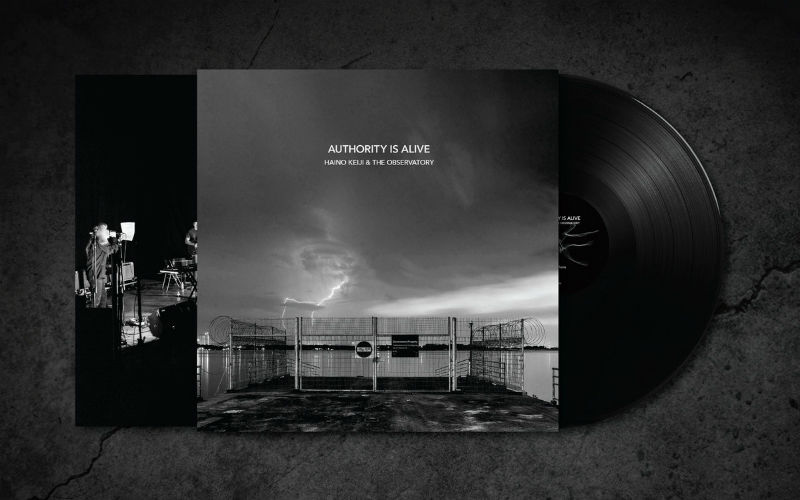 It's impossible to define The Observatory with a single genre when they create music that evokes every emotion across the spectrum. In a collaboration with Haino Keiji, Japan's psychedelic and avant-garde legend, the band has made Authority is Alive, which will be released on 30 September. Get your hands on their limited edition vinyl accompanied by a two-page insert with an exclusive photo and poem, alongside their other merchandise such as t-shirts and other vinyl (many of which have sold out!). 
---
lewloh
Browse lewloh's merch here.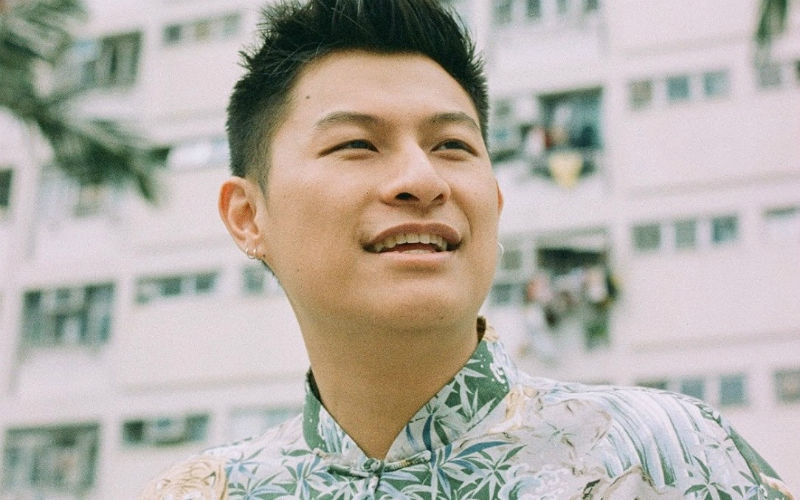 The 24-year-old singer who has fans across Singapore, Hong Kong and Taiwan is offering some irresistible deals almost impossible to pass up on. Consider adding a pop of colour with lewloh's statement-making pins, tote bags and even pillow cases, or seize some limited edition CDs of his 2018 debut album Lullacry. There's even an autographed copy if you'd like!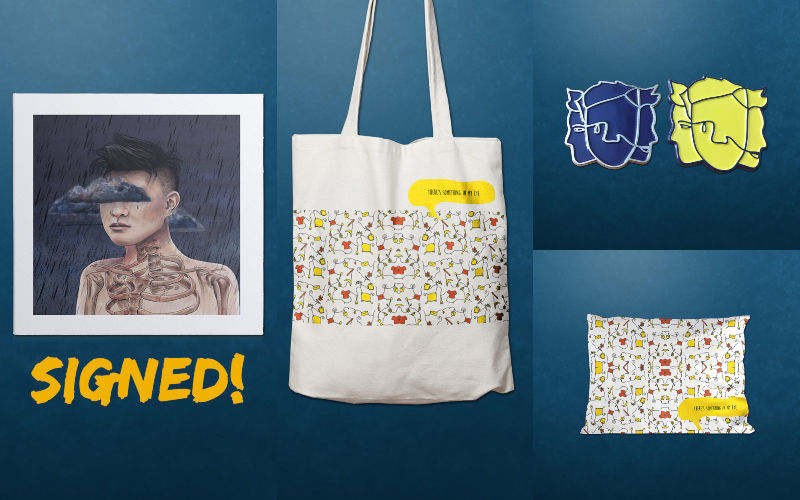 ---
Mantravine
Browse Mantravine's music and workshops on their website here.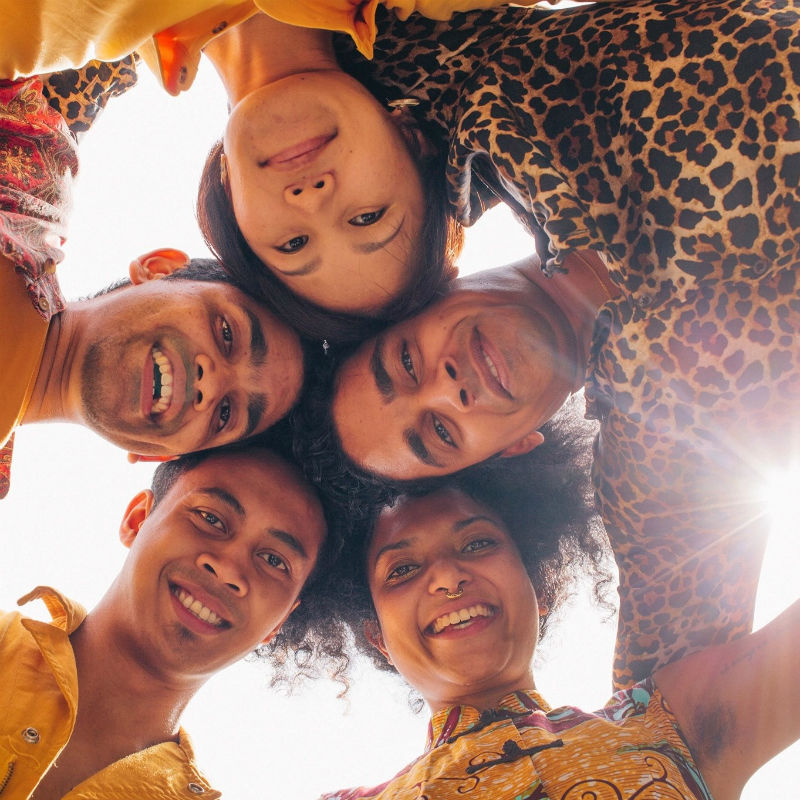 Looking for something beyond physical? Mantravine, a world electronic band of "sonic sorcerers" from Singapore, will give you an experience you cannot get with material items. Besides their releases ranging from funky, rhythmic beats to lulling, droning sounds, they also offer workshops, sample packs and tutorials for you to indulge as you wish. 
Mantravine has performed in many countries and festivals all over the world, including Luminate & Twisted Frequency Festival in New Zealand, Phoenix Festival in Hawaii, World Beer Summit Festival & One Music Camp Festival in Japan, and more.
---
The Pinholes
Browse The Pinholes' merch here.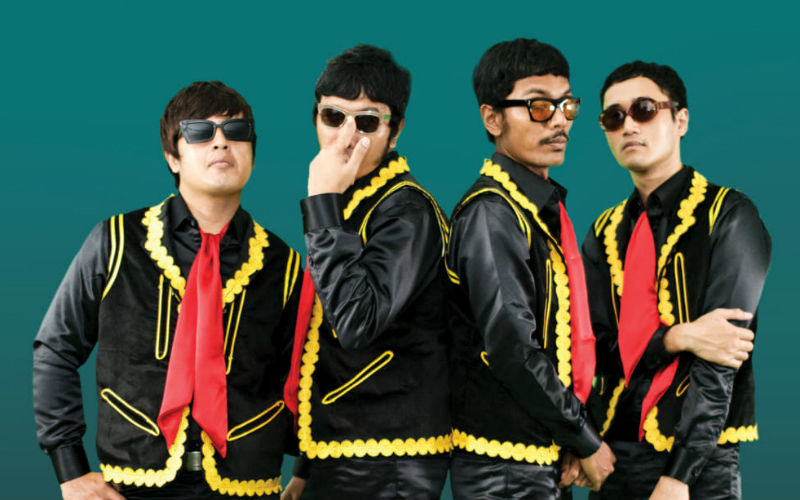 Rocking on with a whole lot of funk and fun, The Pinholes have come a long way. Yet, the power-packed quartet still remains extremely relevant through the test of time, proven by their loyal listening leading up to their release this year, 'Bring Back The Vibe'.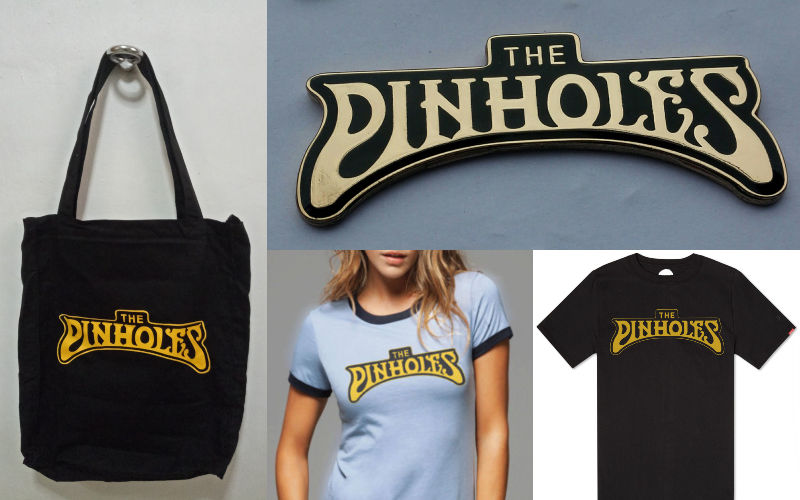 Embody their energetic vibrant energy when you don their retro-inspired merch with a splash of blues and mustard yellows. Some items have already sold out, but if you're lucky, you might still be able to grab some t-shirts, enamel pins and tote bags. 
---
The Steve McQueens
Browse The Steve McQueens' merch here. 
The Steve McQueens, a NeoVintage Soul outfit who have performed for crowds in Japan, Indonesia and Australia, have their own collection of merchandise for travel-starved fans. Discover not only unique pins and posters but also an enticing spread of t-shirts and tote bags from their Seamonster tour! If you're planning to go big or go home, take a look at their Terrarium fan pack, where you can get your Terrarium, Seamonster and Einstein Moments CDs, as well as pins, t-shirts and tote-bags.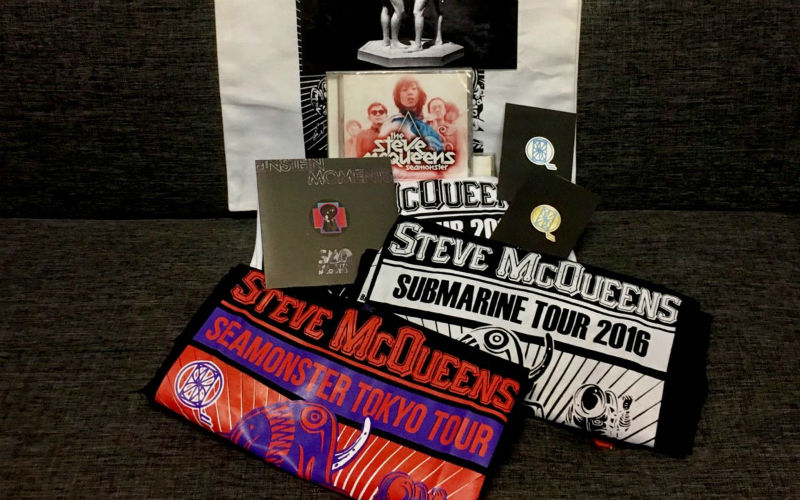 ---
We The Villains
Browse We The Villains' merch here.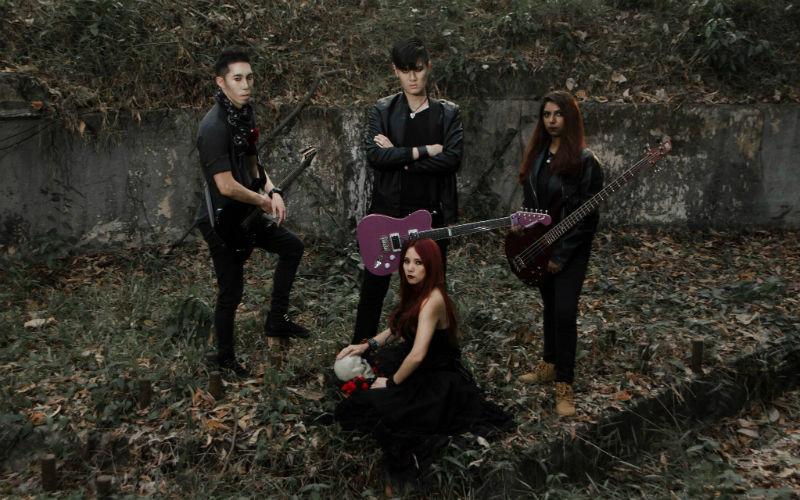 We all love a good array of band tees to pick from. Add one by We The Villains into the collection, sporting their signature skull logo. Fans have the choice of the Visualize 2019 T-shirt and black band name and logo T-shirt, and feel free to add their CD to cart for extra support.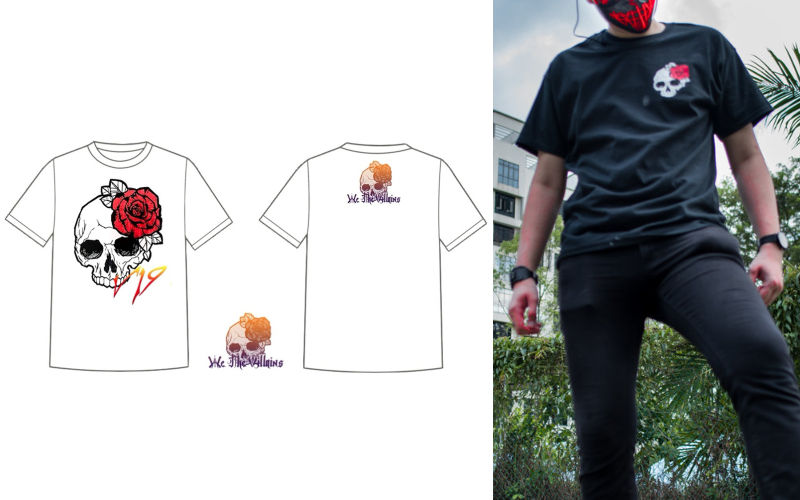 Formed in 2017, We The Villains is a five-piece melodic metal band that gets their influences from a range of genres, including deathcore to symphonic metal and pop punk. Listen to their self-titled album, We The Villains from 2018.
---
---