Yesterday, the veil was lifted on this year's National Day song and accompanying music video. Christened 'Our Singapore', the song is composed by Dick Lee, who is also the creative director for NDP 2019, and adapts lyrics from 2012's 'We Will Get There' and the 2015 edition of 'Our Singapore'. 
In the Royston Tan-directed music video, a veritable who's-who of Singaporean music across the ages, gathers to sing the song. Below, we spotlight the 50 artists featured therein. 
See who they are below. 
---
Brian Richmond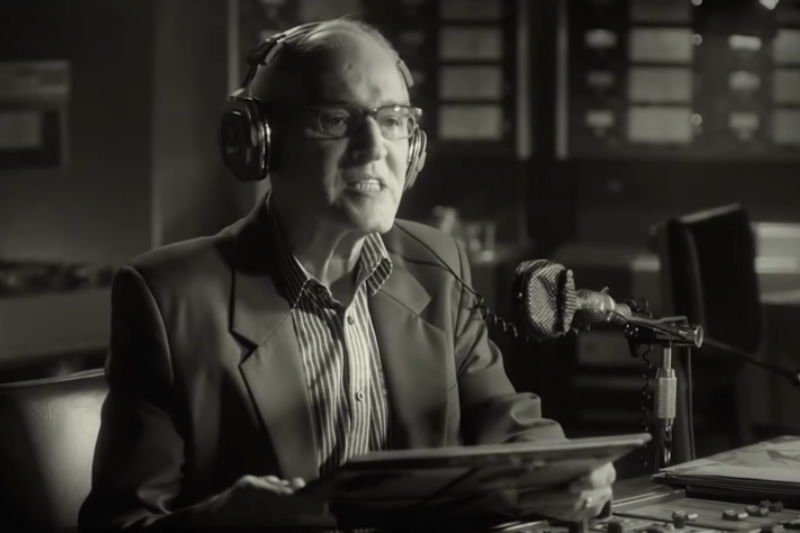 Veteran radio presenter
Having been a radio deejay since 1971, Brian currently presents for Mediacorp's GOLD 90.5FM's The Vintage Showcase. Over the years, he's accumulated various accolades under his belt, such as the Mediacorp Lifetime Achievement award in 2006. He has also been voted by listeners to be the "Most Popular DJ" and the "Friendliest DJ". 
---
Don Richmond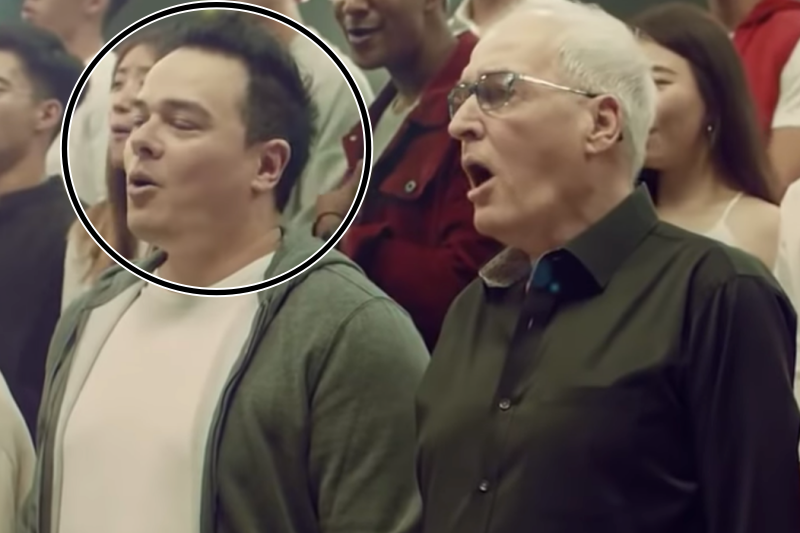 Singer, songwriter, music producer, host, radio presenter 
Known for his diverse portfolio, Don has produced various local hits over the years, having had a hand in producing for the likes of Taufik Batisah, Vanessa Fernandez, and 53A. He was also the Music Director for the 2016 National Day Parade. Most recently, he plays Vince on Clicknetwork's web-series, GIRL BAND CALLED GIRL BAND. 
---
Dick Lee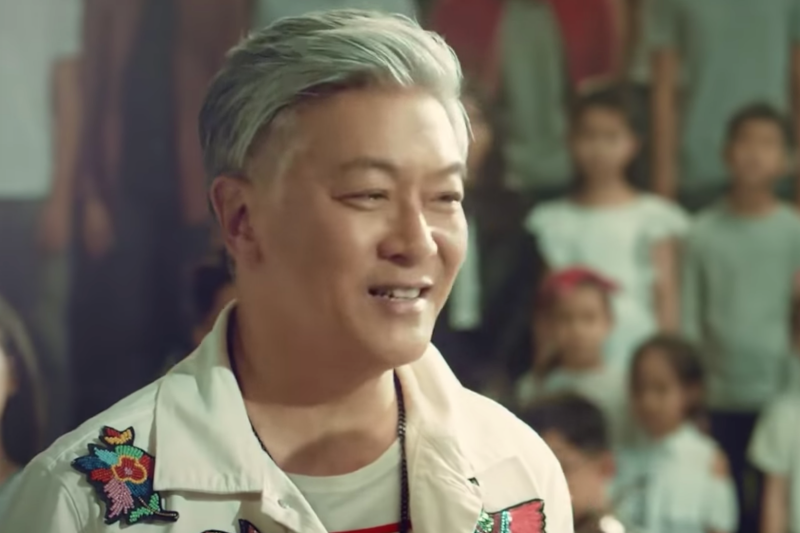 Veteran musician, composer, playwright, designer
Having notably written the highly popular NDP song, 'Home', he has also written a number of popular musicals such as Beauty World, Fried Rice Paradise, and Forbidden City: Portrait of an Empress. He has also helmed the advisory boards of several organisations including the National Arts Council and the National Museum of Singapore.
---
Kit Chan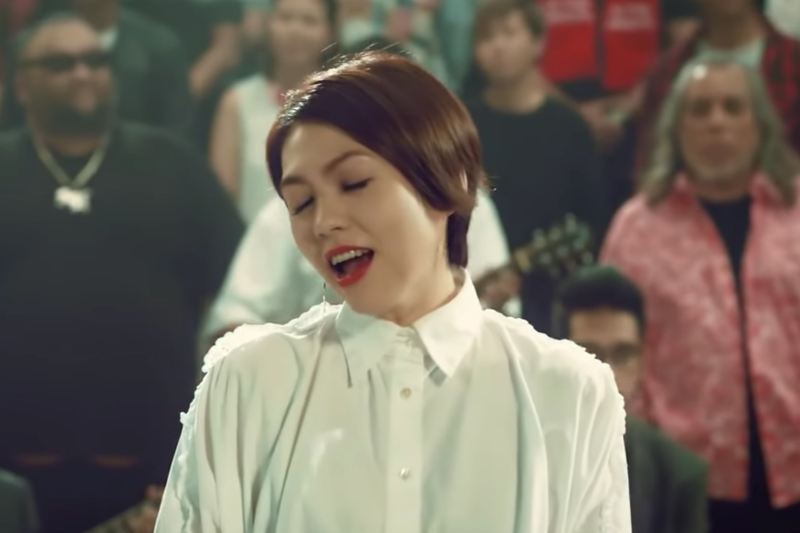 Veteran singer, actress 
Kit famously sang the original version of 'Home', and has since lent her voice to other projects and musicals. As an actress, she has notably starred in the Hong Kong classic Healing Hands II as Dorothy Yuen, as well as in Dick Lee's play Forbidden City: Portrait of an Empress as the Empress Dowager Cixi.
---
Jimmy Lee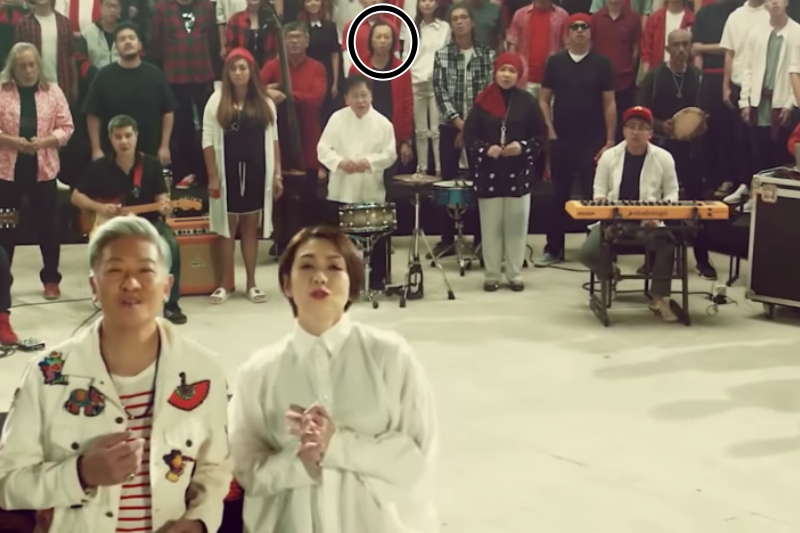 Veteran drummer, music educator
Having picked up the drumsticks in his secondary school days, Jimmy Lee has since become one of the most respected drummers and music teachers in the region. To this day, Jimmy is still a much sought-after musician, and has played with industry heavyweights such as A-Mei, Aaron Kwok and Jacky Cheung.
---
Jacintha Abisheganaden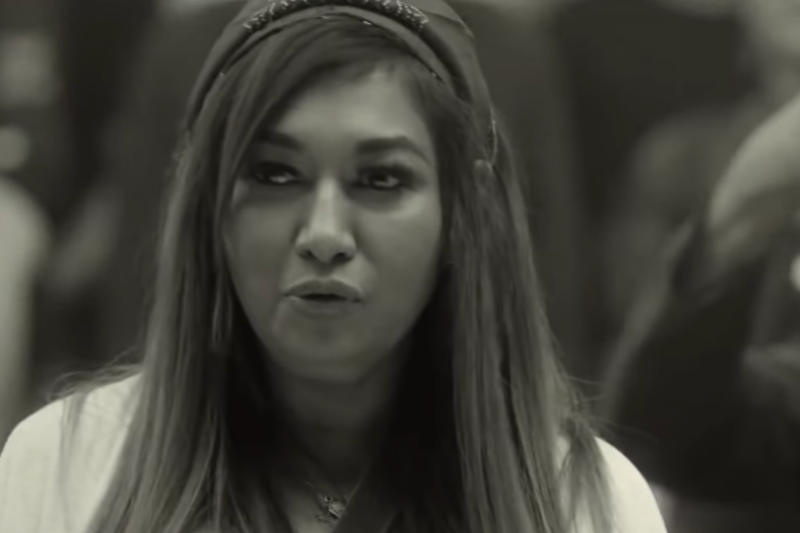 Veteran singer, actress
Jacintha is a veteran artist of the local jazz scene. In 1983, she released her highly-acclaimed debut album Silence. Since then, not only has she made a distinguished name for herself in the local music scene, being a founding member of TheatreWorks, she is also a much-treasured gem in local theatre.
---
Ramli Sarip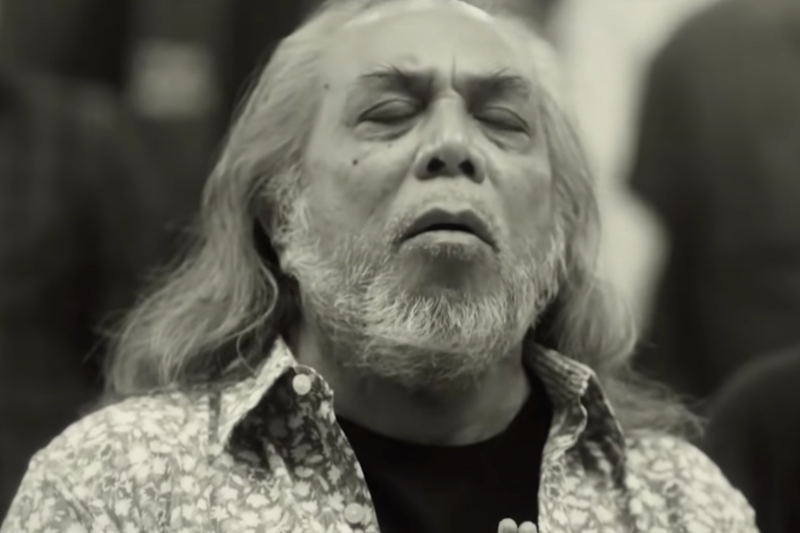 Veteran singer, songwriter, producer
Also known as "Papa Rock", Datuk Ramli Sarip is one of the founding fathers of the Singapore rock music scene. Formerly the singer of the band Sweet Charity, Papa Rock's solo record sales are in the tens of thousands. He is also known for blending rock 'n' roll with traditional Malay music, making his sound one-of-a-kind.
---
Stefanie Sun
Singer, songwriter
Since her eponymous debut album, Yan Zi, released in 2000, this local powerhouse has gained much popularity in the Mandopop world. Hugely popular in mainland China, Hong Kong, Taiwan, Singapore, and Malaysia, Stefanie remains a household name amongst Chinese audiences. Her latest studio album, No. 13 – A Dancing Van Gogh, was released in 2017.
---
Tracy Huang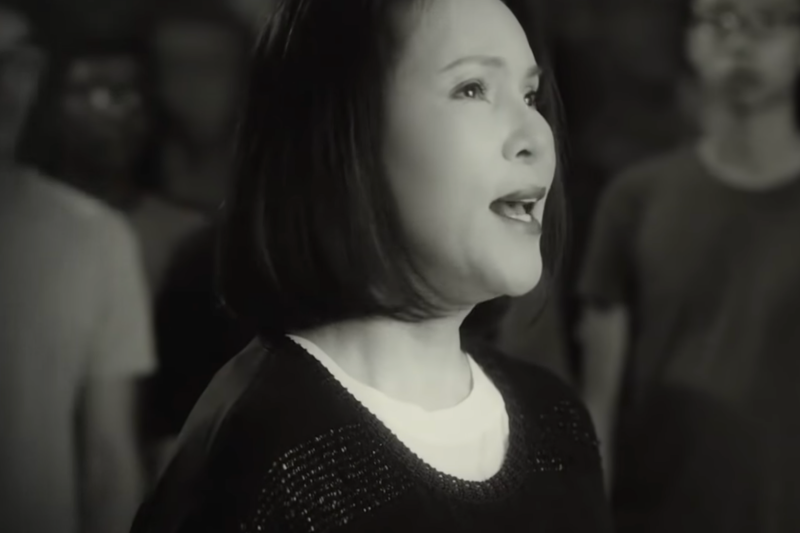 Veteran Singer
Taiwan-born Tracy Huang moved to Singapore in the 1970s, where her fame and popularity rose. Being able to sing in both Mandarin and English, she was able to target various audiences in Singapore, Malaysia, Indonesia, Taiwan and Hong Kong. Her song, 'Autumn Wind', is still considered one of her most popular ones to date.
---
Rahimah Rahim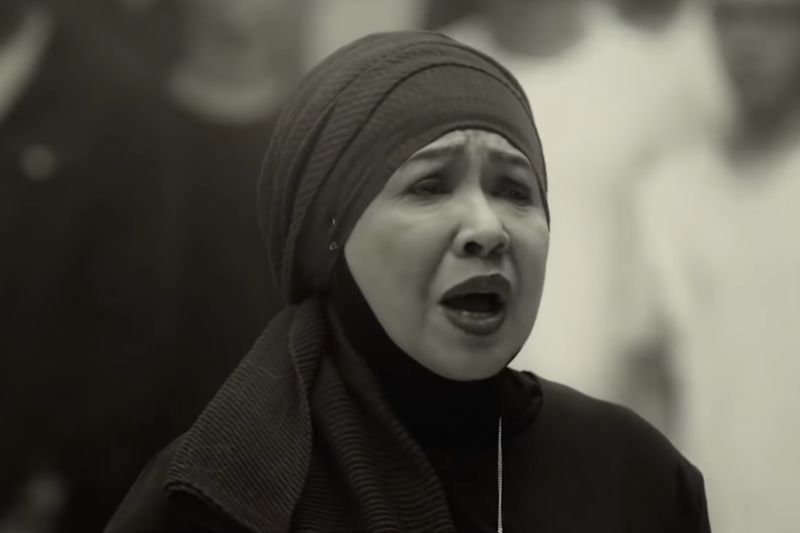 Veteran Singer
As a young singer, Rahimah Rahim's big break came when she won the Kimi Koso Talentime in Japan in 1974. She retired in 1989 to spend more time with her family, but has recently come out of retirement. In 2017, she played her first solo concert at the Esplanade Concert Theatre and was inducted into the Singapore Women's Hall Of Fame.
---
Adam Shah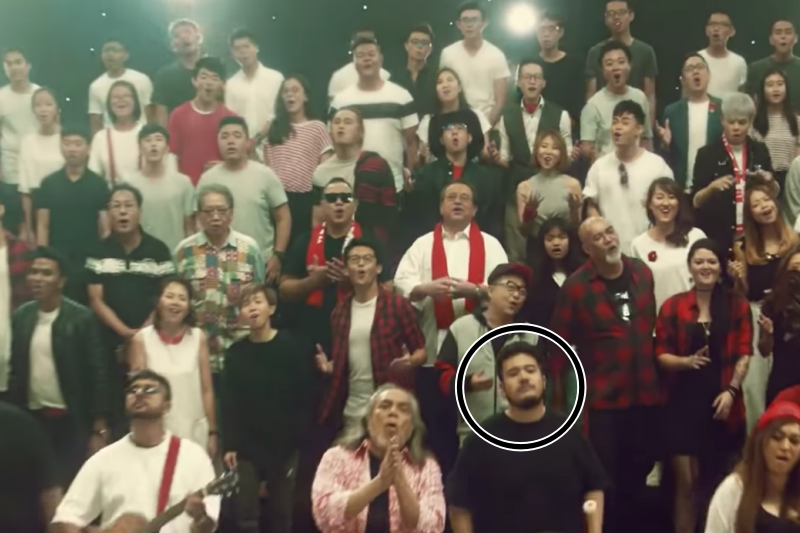 Drummer, producer, music educator 

A former member of The Observatory, Adam is not a new face to the local music scene. Having been the choice session drummer for iconic local acts like iNCH, The Sam Willows and Charlie Lim, Adam has paved the way for the drummers of tomorrow. 
---
Evanturetime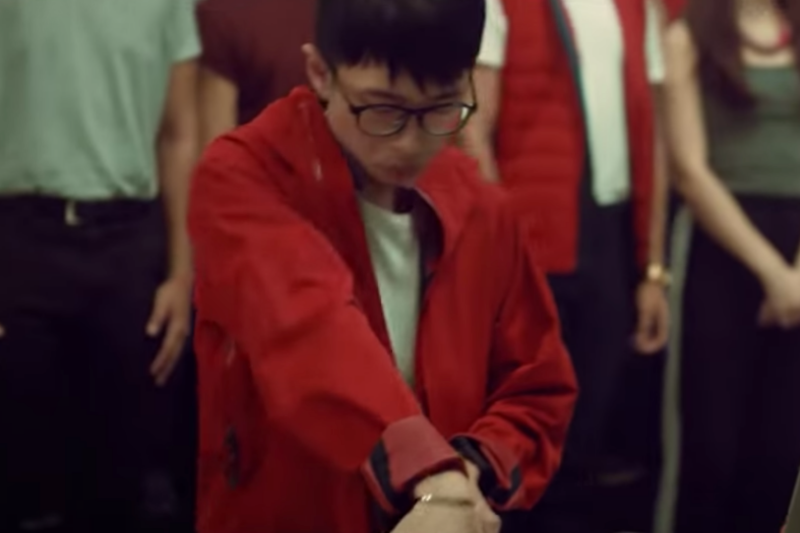 Producer, multi-instrumentalist, songwriter
Evan is one of the most progressive producers of Made In Singapore music and has collaborated with some of the biggest names here, including Charlie Lim, Linying, Nathan Hartono and The Sam Willows.
---
JJ Lin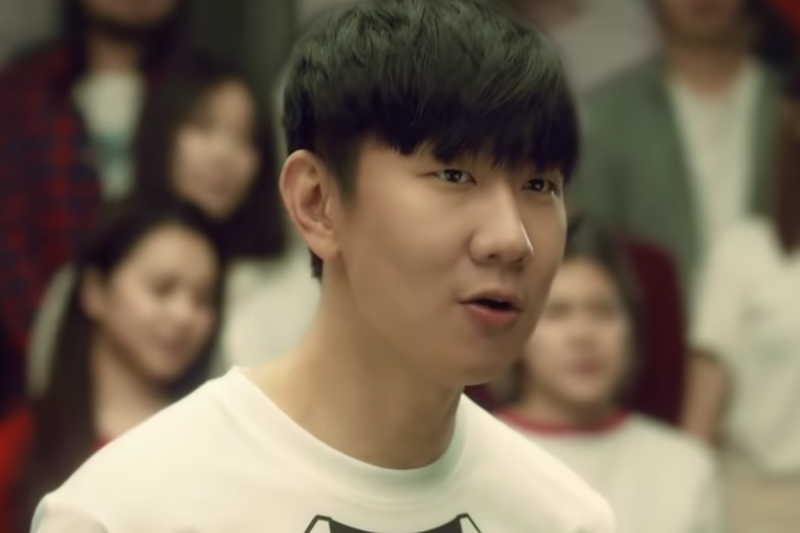 Singer, songwriter
JJ Lin has become a popular household name since his debut album, Music Voyager, came out in 2003. As a songwriter, he has written for other artists such as A-Mei, Harlem Yu and Cyndi Wang. Over the years, he has won several awards locally and overseas. His latest album, Message in a Bottle, was released in 2017.  
---
Charlie Lim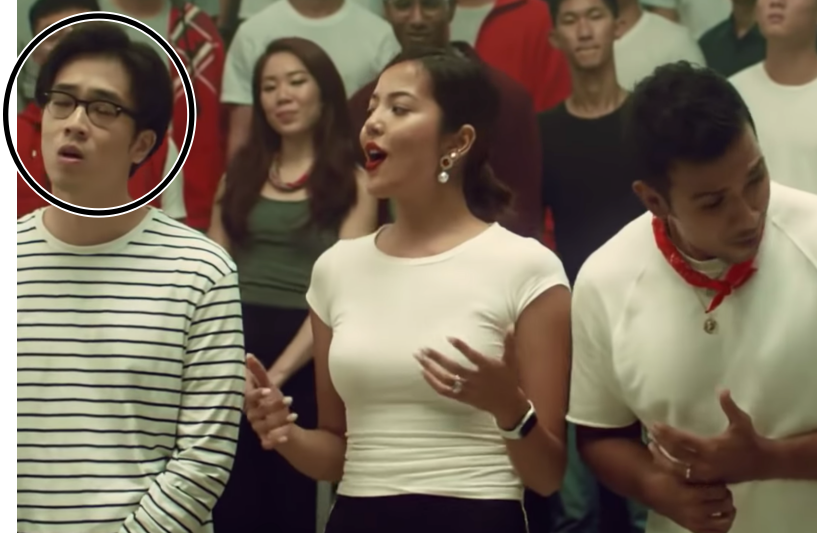 Singer-songwriter, guitarist
One of the most essential voices in Singaporean music, Charlie has signed off on two self-defining albums of powerfully emotive and formally inventive music, TIME / SPACE and CHECK-HOOK.
---
Aisyah Aziz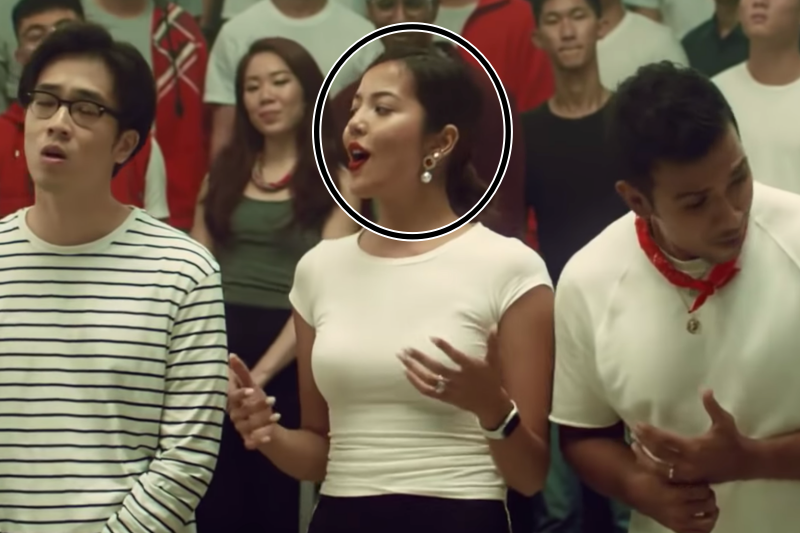 Singer
Aisyah got her big break when she finished in 6th place in the prestigious Malaysian singing competition, Akademi Fantasia in 2013. Since then, she has been a popular up-and-coming Malay pop artist both locally and across the causeway. Her single, 'Senyum Saja' was awarded Best Song Singapore and APM Best Song in the Anugerah Planet Muzik Awards 2017.
---
Taufik Batisah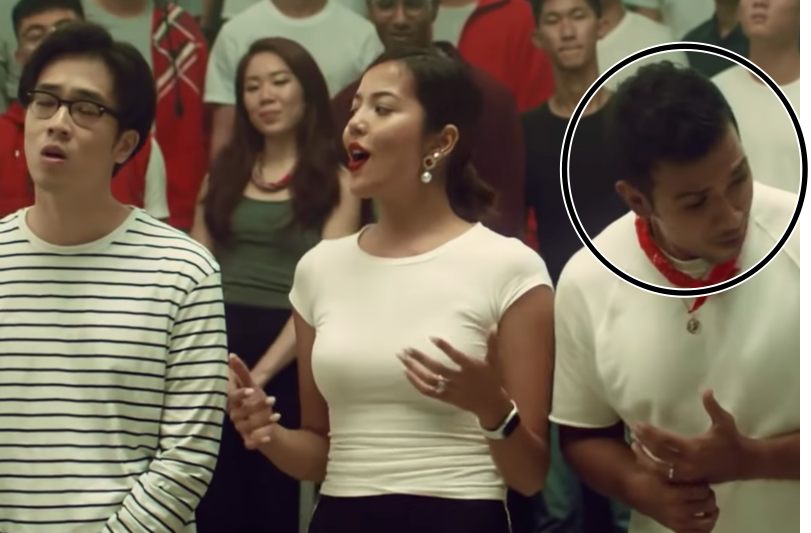 Singer, restauranteur
Since emerging as the winner of the first season of Singapore Idol, Taufik has released five solo albums and emerged as a titan in the Malay music realm.
---
The Sam Willows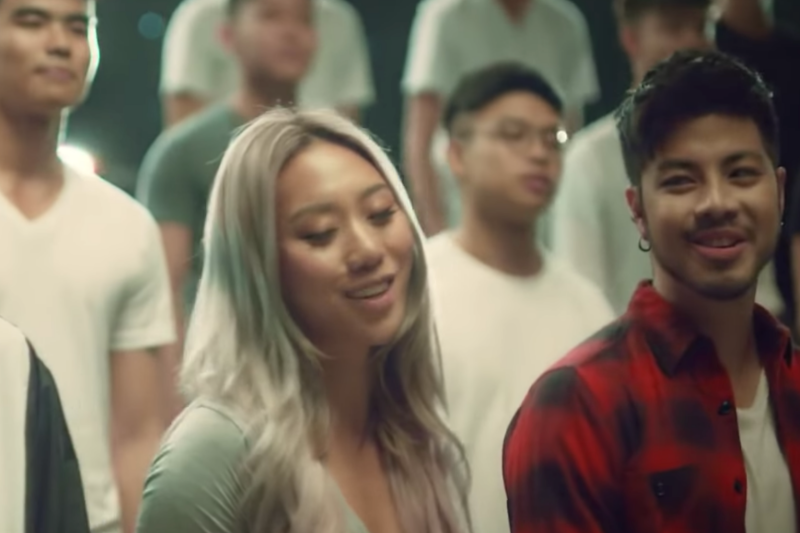 Pop quartet
The Sam Willows are the biggest, most successful band in contemporary Singaporean pop music. Last year, the band released its sophomore album I Know, But Where.
---
Joi Chua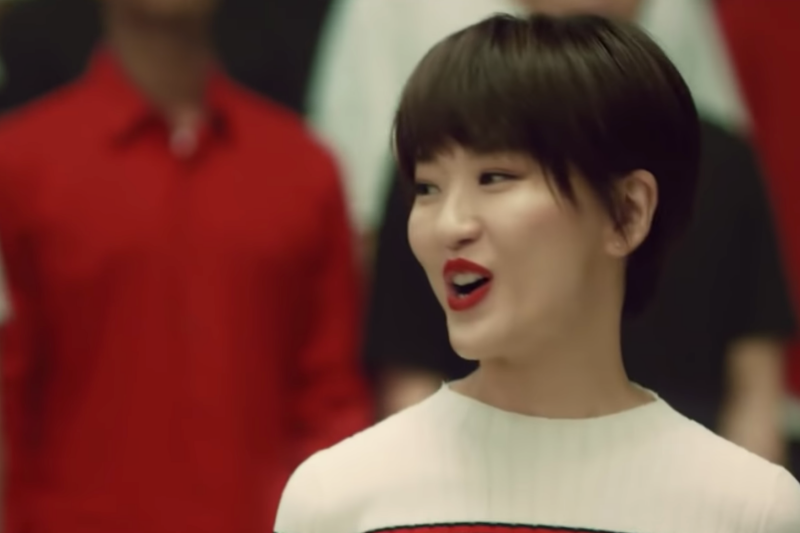 Singer, optometrist 
Joi's 2004 album, Sunrise, clinched her the Merit Award under the cultural achievement category for The Outstanding Young Person Award in 2006. Afterwards, she released nine more studio albums, the most recent one being the 2012 album Perspectives. At the same time, she is a trained optometrist and runs her own shop, Eye Care People, in Holland Village.  
---
Joanna Dong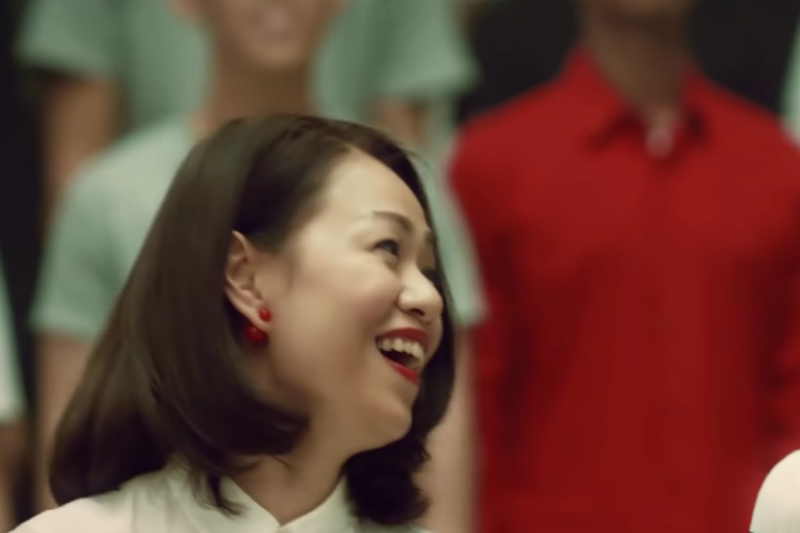 Singer, actress
Prior to her 3rd place win at the second season of Sing! China, Joanna has been journeying through the Singaporean music scene since 2004. Best known for her jazz sound, Joanna also takes an interest in theatre and has acted in plays such as Liao Zhai Rocks!, Forbidden City: Portrait of an Empress, and Great World Cabaret.
---
Shabir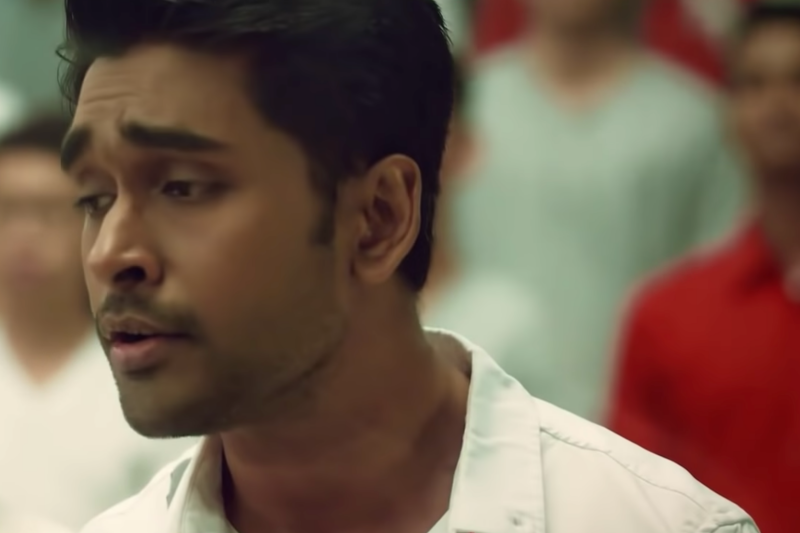 Singer, composer, music director
One of the most esteemed flag-bearers of Tamil music in Singapore, Shabir is also the first foreigner to work extensively in the booming Kollywood industry.
---
Sheikh Haikel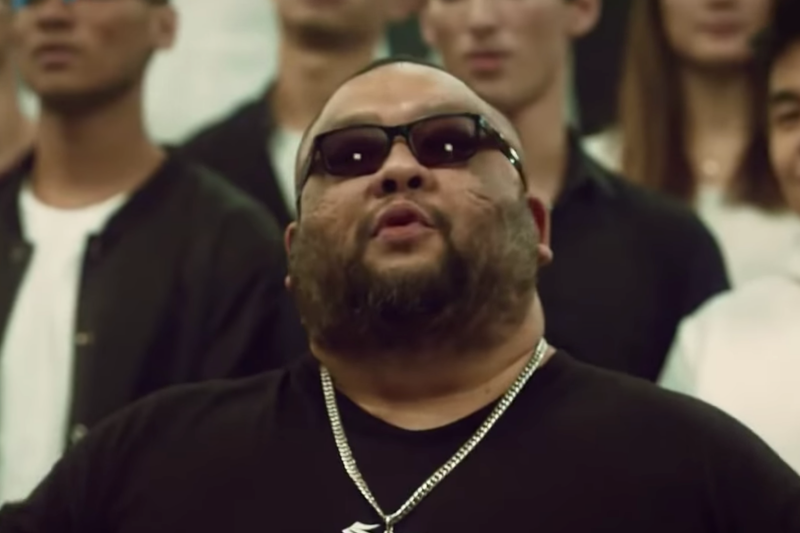 Rapper, actor, restauranteur

Give it up for a true OG of hip-hop in Singapore. Through his musical endeavours, Sheikh Haikel has paved the way for the Singaporean rappers of today. He also opened his own chain of burger restaurants, Fat Papas, that have proven to be immensely popular. 
---
THELIONCITYBOY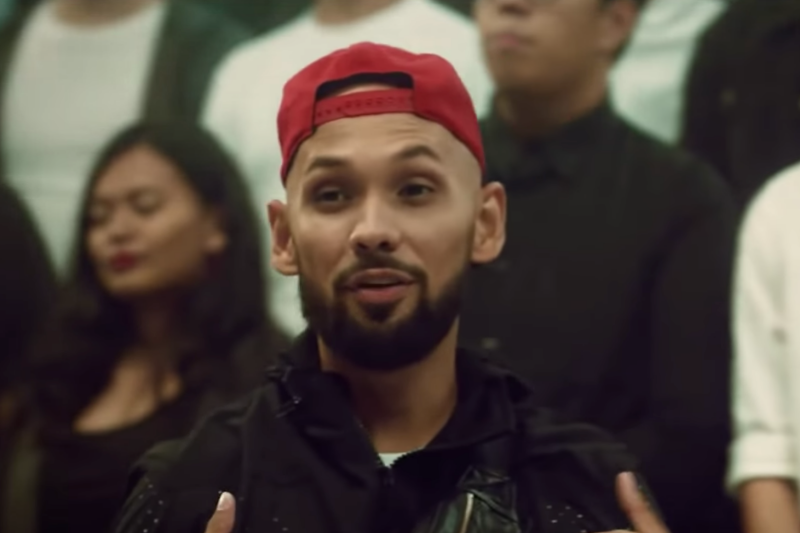 Rapper, producer, songwriter
If you've listened to TLCB's superlatively incredible 2017 album Paradise, you'll know the extent of his boundary-blasting charms. He is also a longstanding hip-hop ambassador, who, at this point, has been doing his thing for over a decade. 
---
ShiGGa Shay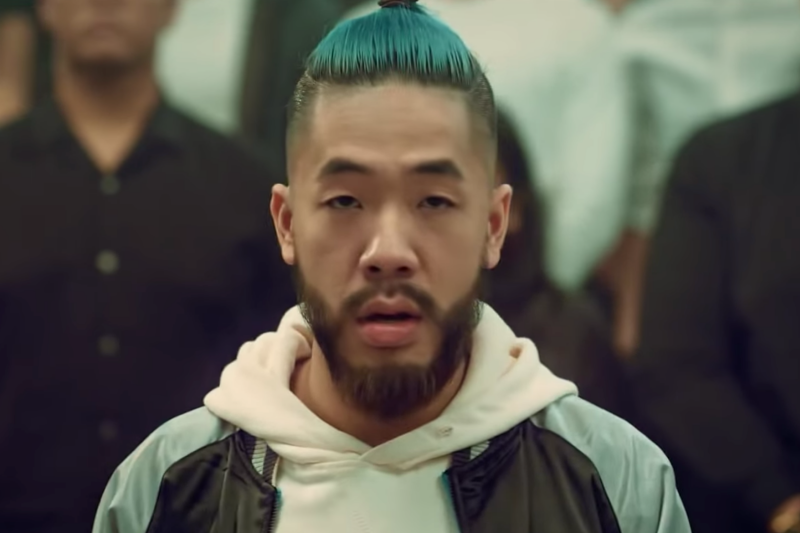 Rapper
ShiGGa Shay has made proudly Singaporean rap anthems such as 'Lion City Kia' and 'LIMPEH'. He has also collaborated with giants such as Stefanie Sun and Jay Park.
---
Weish of .gif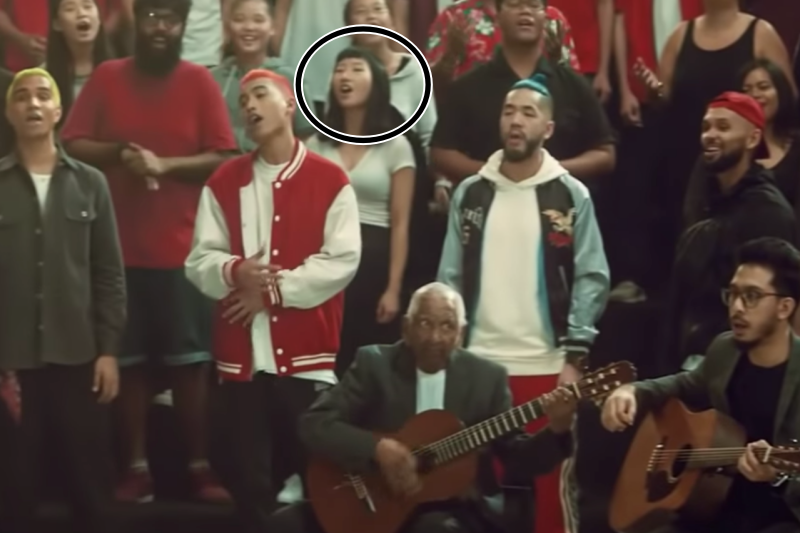 Singer-songwriter
Weish is a rose in the indie electronic scene. Her talents have taken her to the Sundance Film Festival in Utah, as well as the Singapore F1 Grand Prix.
---
YUNG RAJA and FARIZ JABBA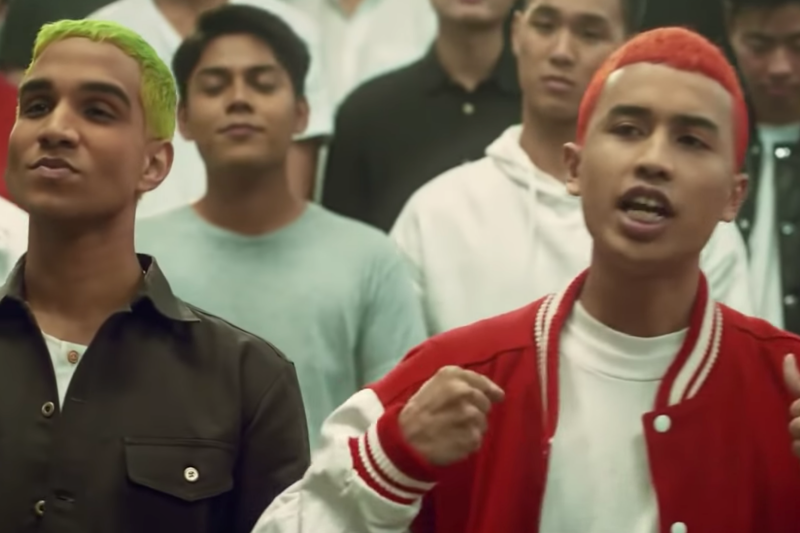 Rappers, actors, best friends
This duo has won the hearts of not just the Singapore rap scene of the country as a whole. Their charisma, talent and swagger is both inspiring and endlessly entertaining.
---
Shak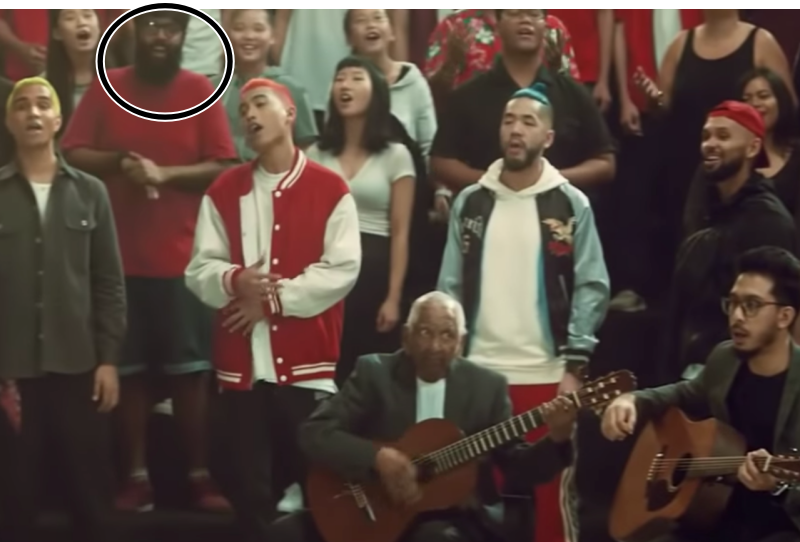 Singer-songwriter, guitarist
Shak more than knows his way around emotive song and his sense of drama and storytelling is matched by a voice that will bring you to your knees.
---
Lim Soon Lee
Former music director of Singapore National Youth Orchestra and current music director/resident conductor of National University of Singapore Symphony Orchestra 
The Eastman School of Music alumni is a master at both the violin and viola, and has mentored Mandopop star Wang Lee Hom. Read our in-depth interview with Lim Soon Lee here.
---
MICappella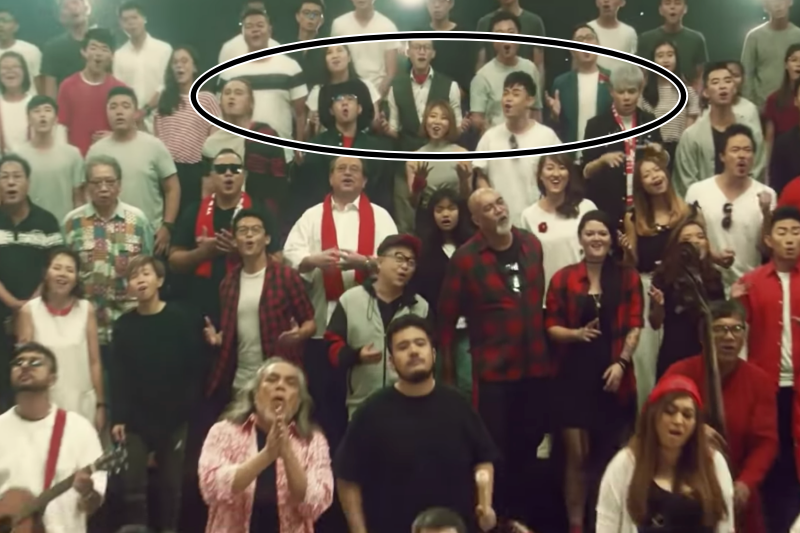 Vocal pop group
As its name suggests, MICappella relies solely on A Capella and has produced many wondrous tunes, including its latest release 'Through Your Eyes'.

---
Sara Wee of 53A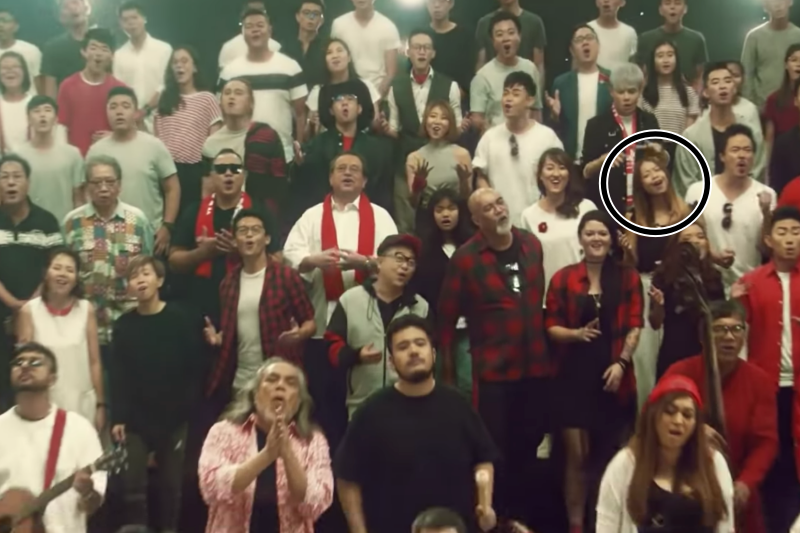 Vocalist of 53A
Sara Wee has been a prominent presence in the music scene with her cover band 53A. She has also been a mentor in NOISE Music Mentorship for the last couple of years.
---
Wheel Smith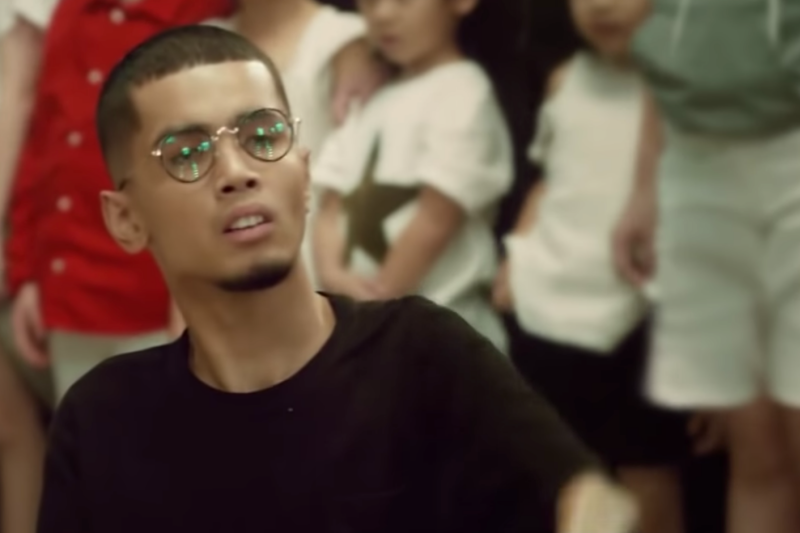 Rapper, producer
One of the most formidable rappers in Singapore, Wheel Smith is also a beacon of strength in the face of adversity.
---
Jeremy Monteiro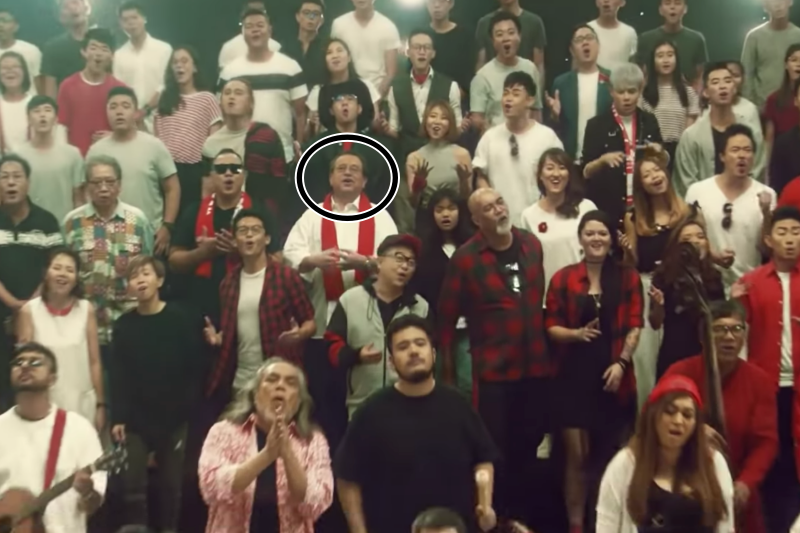 Jazz pianist, composer, producer vocalist, educator, and Executive Director of the Jazz Association (Singapore)

With decades of experience to his name, as well as the beyond-prestigious Cultural Medallion in his trophy cabinet, this jazz veteran has most definitely lived up to his title: The King of Swing.
---
The Freshman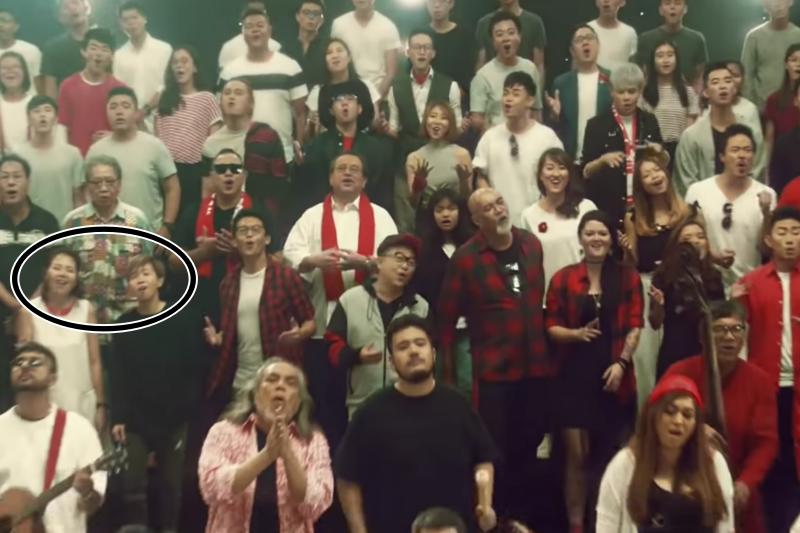 Mandopop duo
The duo, consisting of Chen Diya and Carrie Yeo, started its journey at Project Superstar in 2006. Since then, the pair has composed a song for Royston Tan's The Provision Shop, toured with the legendary Jacky Cheung, and, most recently, performed at a sold-out show at the Esplanade. Read our interview with the duo here. 
---
Jack and Rai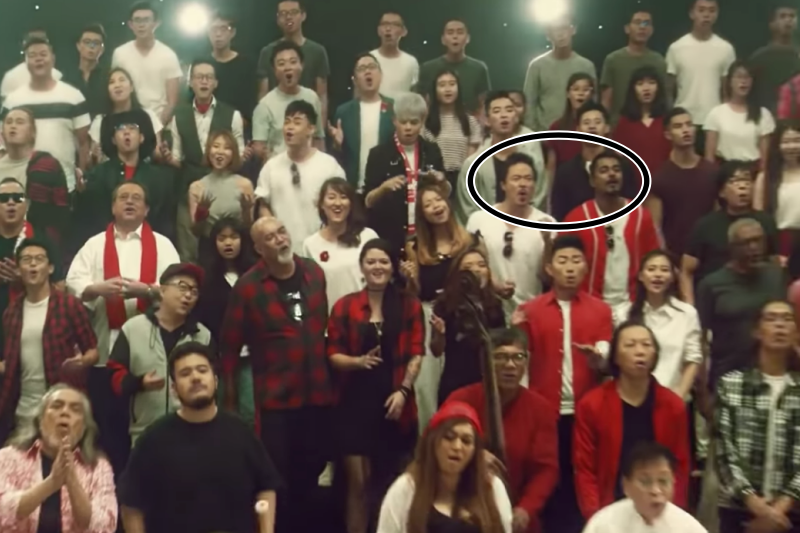 Singer-songwriters, restauranteurs
Singapore's most beloved covers duo has been grinding in the scene for years. In 2013, the gents opened the wildly popular Japanese restaurant The Flying Squirrel. 
---
Alfred Sim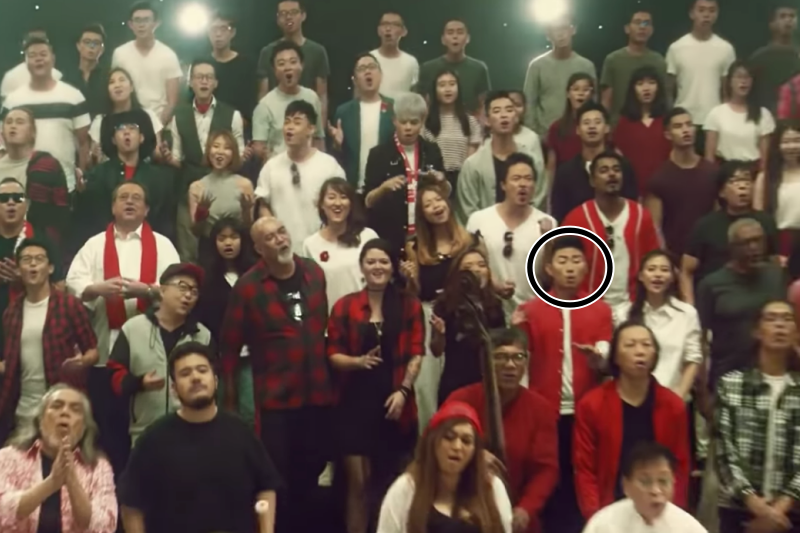 Singer, athletic coach
Besides being a youth development coach for the Singapore Athletic Association, Alfred Sim is also a towering presence in the Mandopop world. 
---
Mel and Gabrielle Ferdinands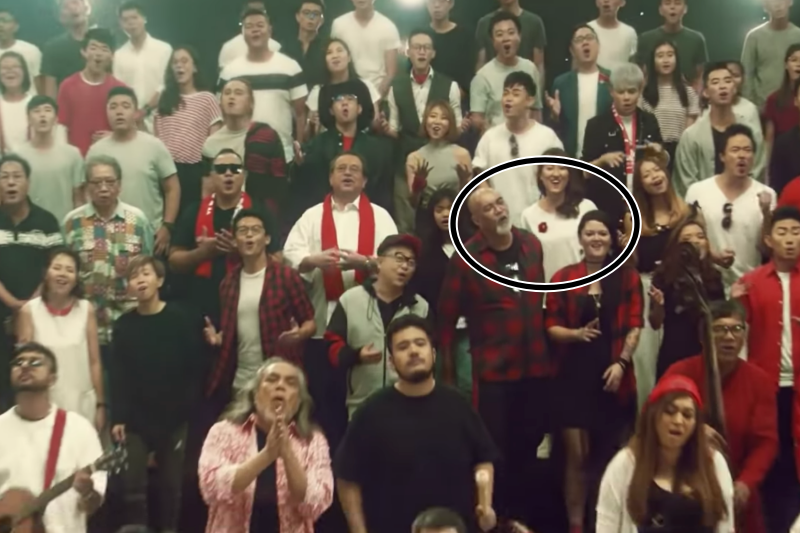 Father/daughter duo
Mel Ferdinands is an icon in the Singapore music scene. Since the '70s, he has performed with his brother as Mel and Joe Ferdinands, with the group GYPSY in the '80s, and, now, performs solo, as well as, with his daughter Gabrielle. 
---
Adelyn Koh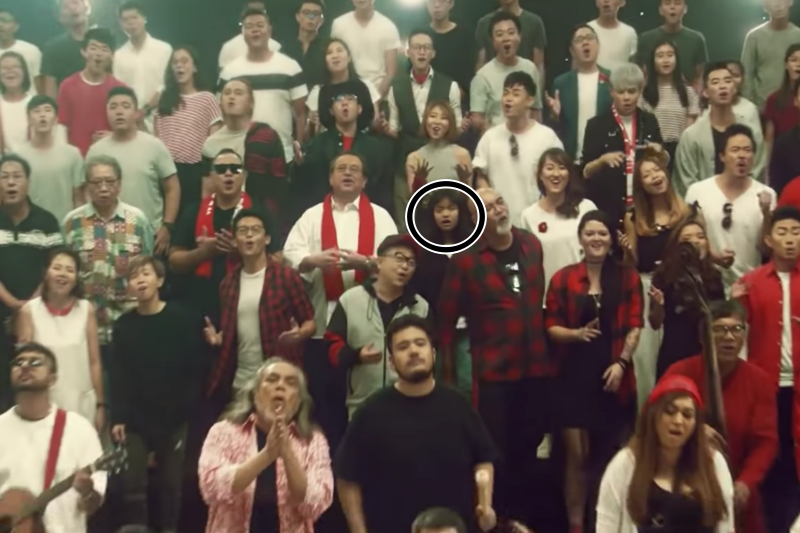 Singer
Adelyn Koh sang the lead in the National Council of Social Service's first-ever fully inclusive music video 'Fire In The Rain' as part of its "See The True Me" campaign. Read our interview with her here.
---
Trevor Nerva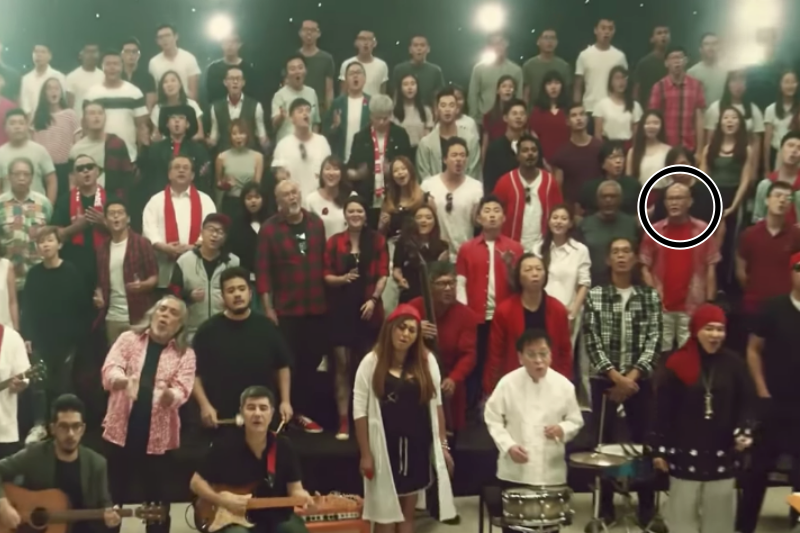 Singer, sound engineer, guitarist
Yes. Trevor Nerva is related to another famous Nerva, his niece Gayle. He was a mainstay in the early rock scene and continues to play to this day.

---
Mohamed Noor of Varsha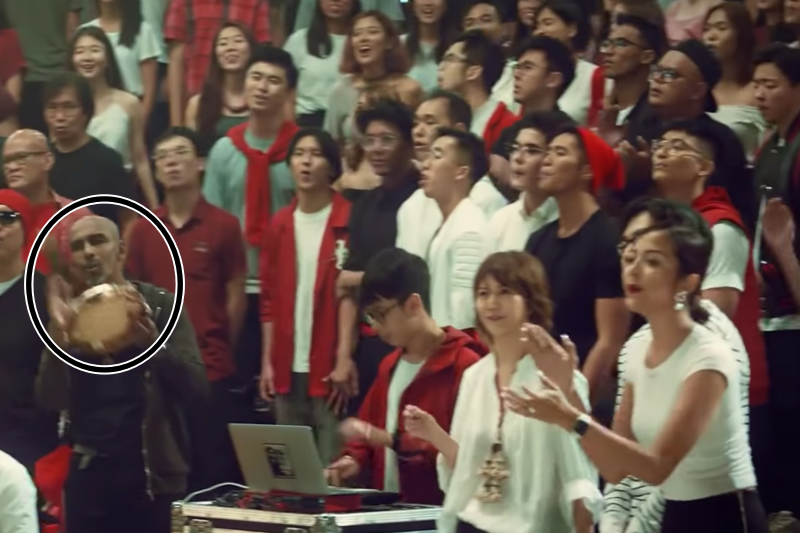 Drums/percussionist of Varsha

Master percussionist Mohamed Noor is one of the most prolific and esteemed musicians in Singapore. These days, he collides worlds in Indian classical fusion band Varsha.

---
Mohamed Raffee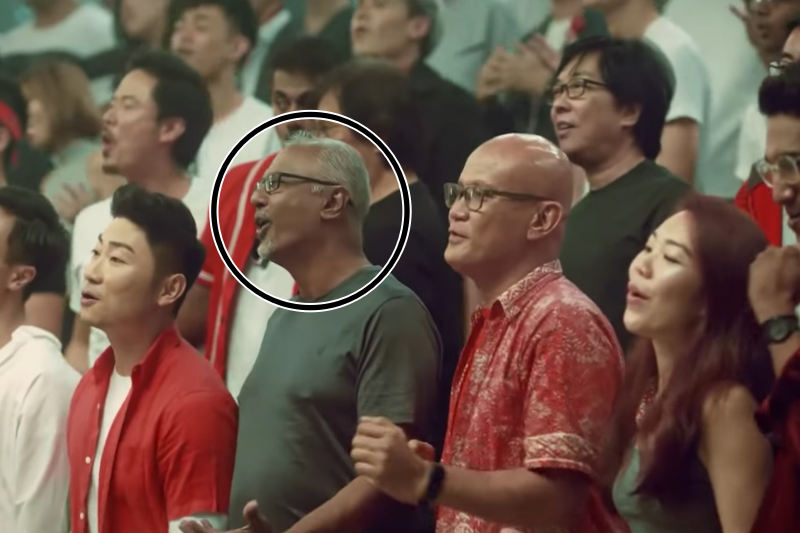 Singer, multi-instrumentalist, composer, and producer.
Mohamed Raffee has over 35 years of experience in the music industry in Singapore, Malaysia and India. He rearranged and produced 'Munneru Vaaliba' for the National Day celebrations in 1988, scored Kollywood films, and even worked alongside the highly acclaimed composer A. R. Rahman. He also plays in a band called The Vasantham Boys, which has produced four studio albums.
---
Dr Sydney Tan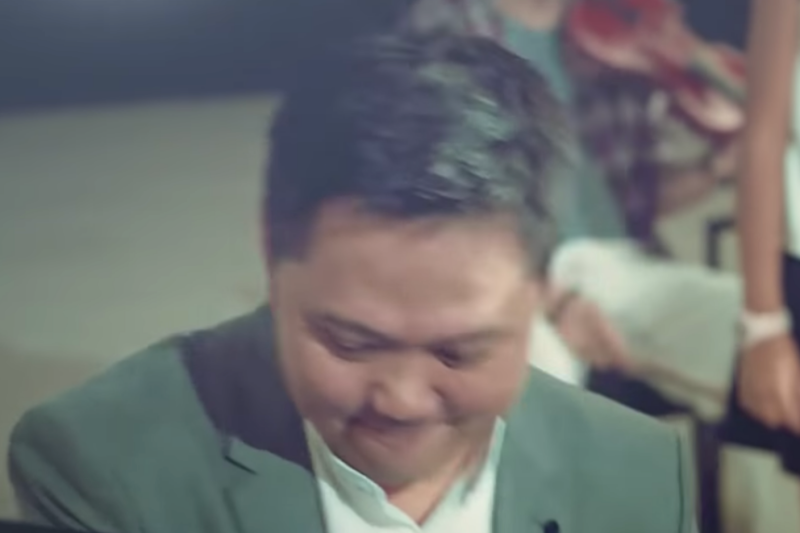 Producer, owner and consultant at Dr Sydney Tan Medical Aesthetic Clinic 
Apart from being a licensed medical doctor, specialising in Plastics, he is also a trained pianist and producer. He worked with Dick Lee on the National Day classic 'Home' in 1998 and will be serving as the music director for this year's NDP.
---
Alemay Fernandez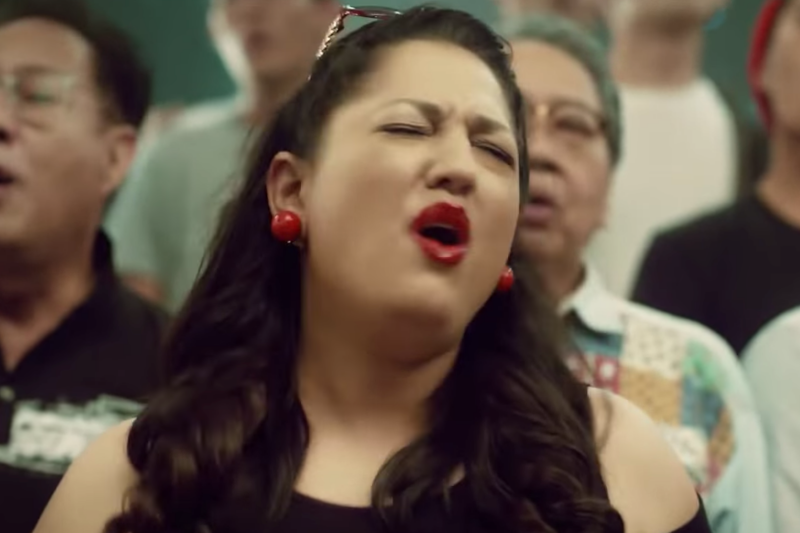 Jazz singer
Alemay Fernandez wields one of the most gorgeous voices you'll hear. She has performed alongside The Duke Ellington Orchestra, Ray Parker Jr and Laura Fygi & Benny Golson, to name just a few legends.
---
Gareth Fernandez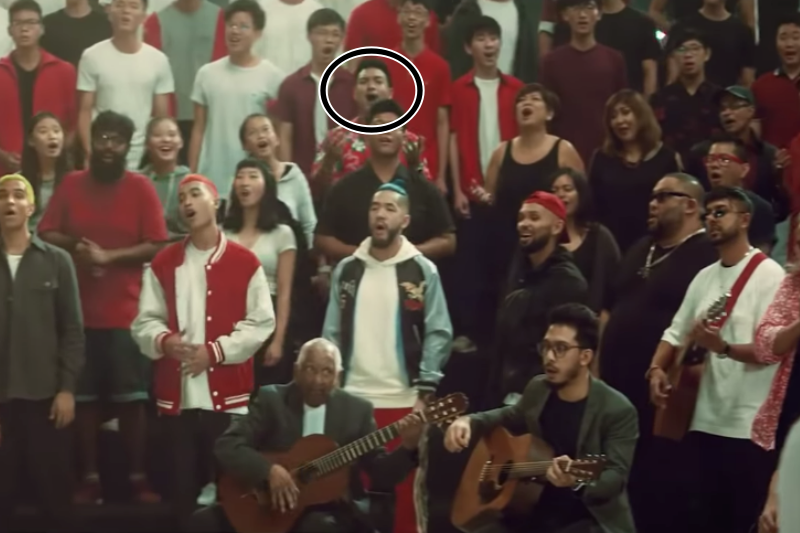 Singer-songwriter
With his growing body of work, including the 2019 ballad 'Drowning', Gareth has cemented himself as an upper echelon pop performer.
---
Umar Sirhan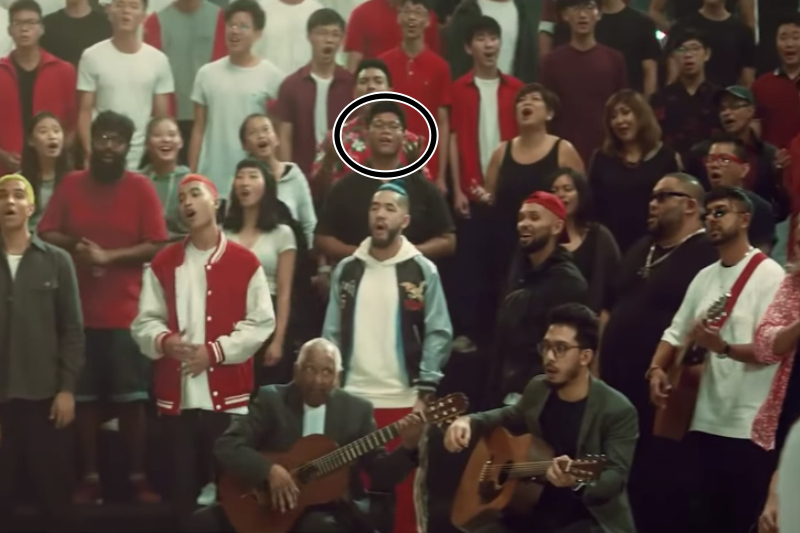 Singer, songwriter
Umar is a familiar face in the Singapore busking scene. His smooth vocals, coupled with pop-laced, chirpy melodies have garnered many followers, which led to shows at the Esplanade in 2018, including one with Joie Tan.
---
M1LDL1FE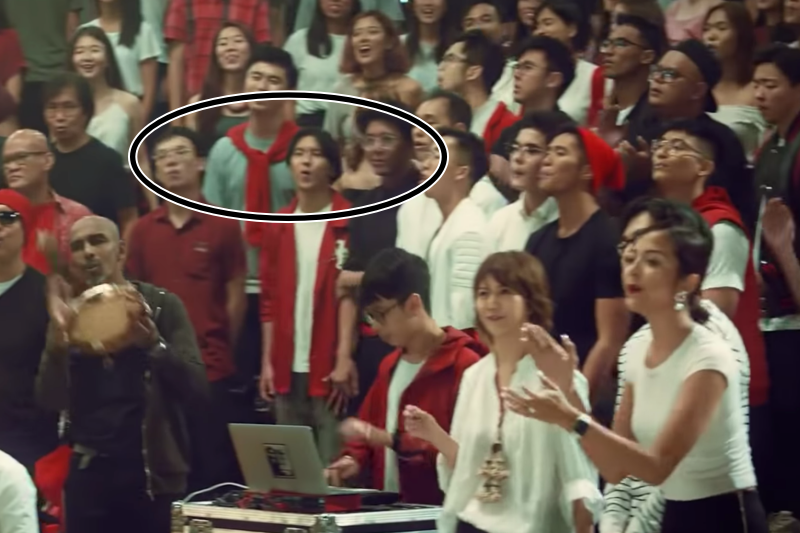 Indie pop band
M1LDL1FE plays a brand of indie pop with dance pop nuances, influenced by bands such as Two Door Cinema Club and Last Dinosaurs. The band has released two EPs, so far, and has performed at many events such as SMU Starry Nite. Their latest achievements include headlining for Ignite Festival 2018, SHINE Festival 2018, and performing for Singapore's National Day Parade 2018, and the Singapore Grand Prix in September 2018. At the 2018 COMPASS awards, they also won Top Local English Pop Song award for 'In Your Arms' and the Young Artiste of the Year award.
---
HubbaBubbas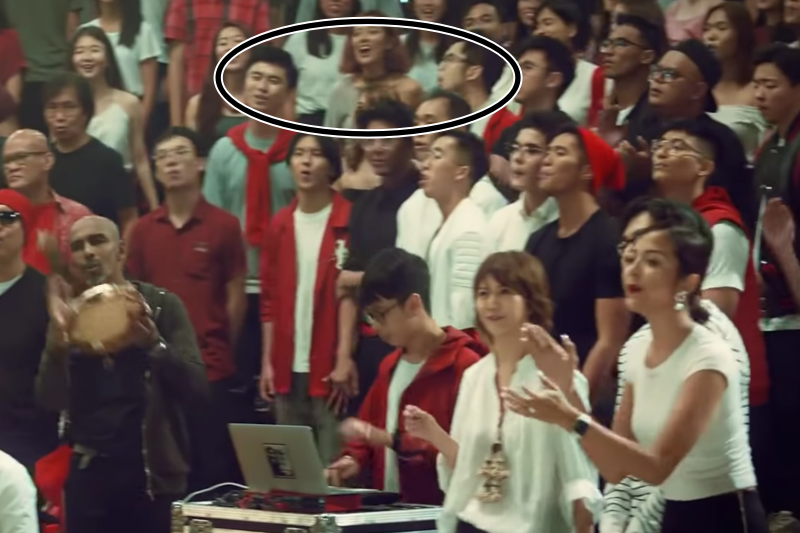 Acoustic band
The three-piece outfit consisting of Ryan (guitarist), Mervyn (vocal percussionist), and Stephanie (vocals) performed songs from an array of genres from R&B, pop, hip-hop, and jazz. The trio released its debut EP, Amy(gdala), in 2016.
---
Louis Soliano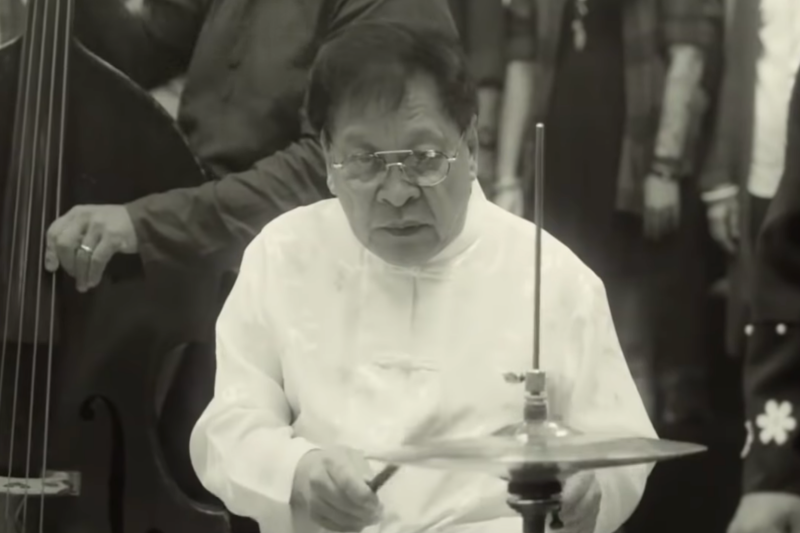 Veteran jazz drummer
Cultural medallion recipient Louis Soliano is a beacon in Singaporean music. He has backed artists such as Jane Russell and Bette Davis. 
---
Han Oh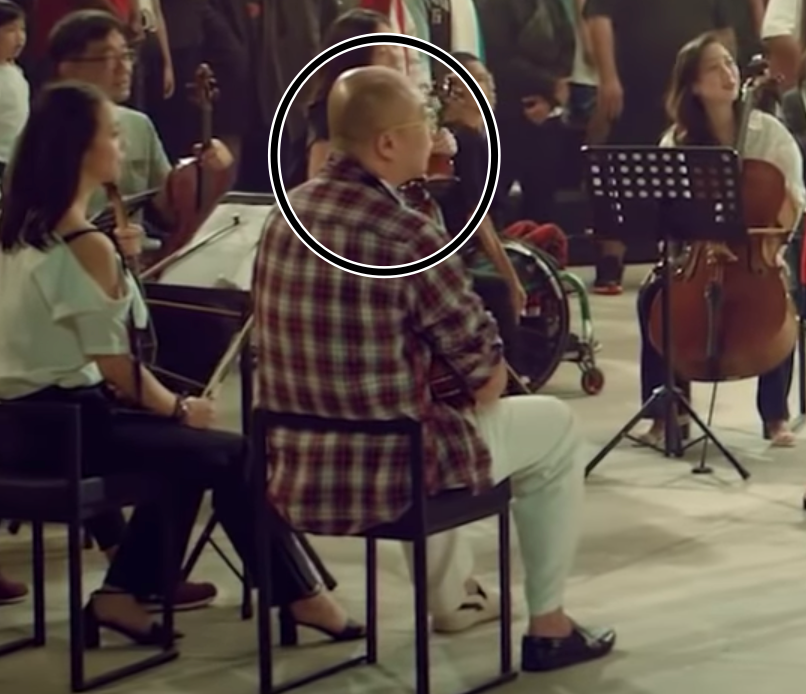 Classical musician, conductor, music instructor, and producer and music director of PIEZO Quartet
Han Oh is a highly-talented musician who has played in numerous orchestras such as Colorado Mahler Festival Orchestra and the Asian American Philharmonic Orchestra. He has also played at the Coachella Valley Music and Arts Festival, Lollapalooza, among others, and along side artists such as Barry Manilow and Josh Groban. He is currently the producer and music director of Singapore's first electric strong quartet, PIEZO.
---
Gabriel Lee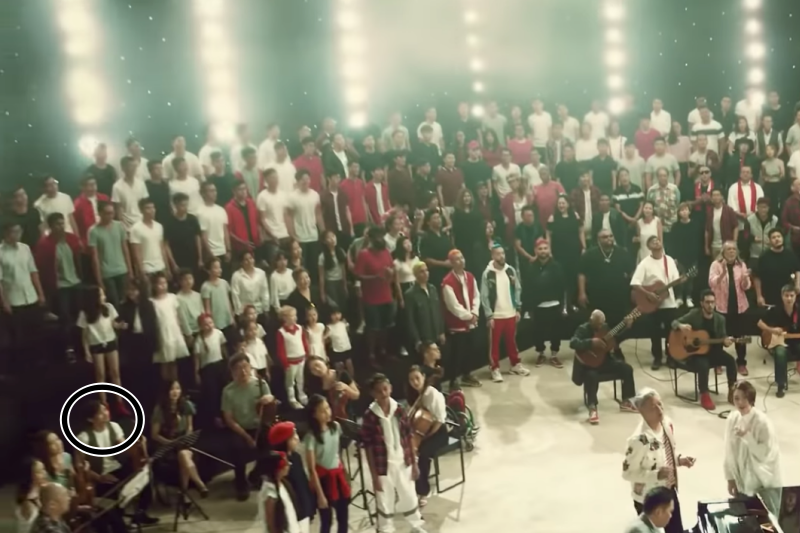 Classical musician, founder and director of the Music Society in Myanmar, Adjunct faculty at Yong Siew Toh Conservatory of Music and the School of the Arts, and educator
Gabriel has performed many solo concerts in Myanmar, USA, Singapore, and Malaysia and has played with the Baltimore Baroque Band and Red Dot Baroque, to name just a few. He is also one of the founders of the multi-genre instrumental band, Lorong Boys, who has performed at the Esplanade, the President's Star Charity and more.
---
The Kids 
Syah Riszuan (13 years old), Nurjanna Qurratul' Farhaien (12), Caitlin Tan (11), Heema Izzati Zainudin (13) and Jordin Tan (11) previously participated in ChildAid, an annual music event organised by The Straits Times that raises funds for ST's School Pocket Money Fund, and The Business Times Budding Artists Fund.
---
And, Ang Peng Siong and Joseph Schooling!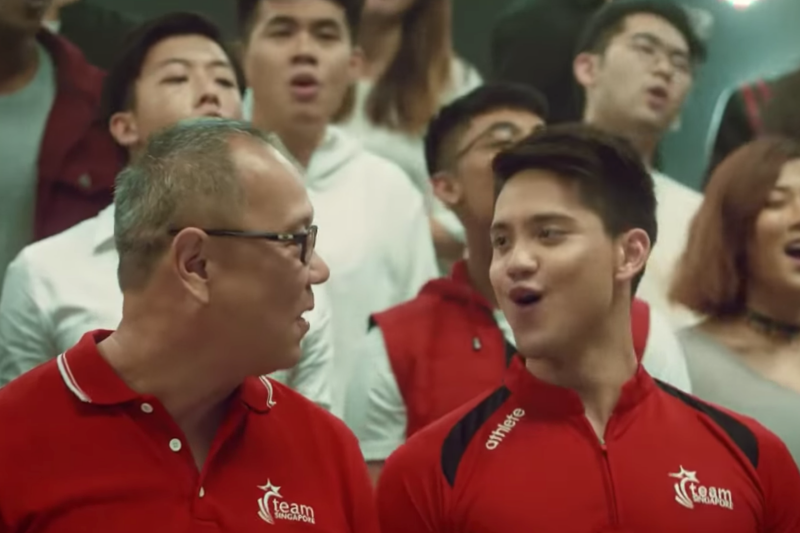 ---