Enveloping themselves with love, devotion and effervescence, Subsonic Eye have released a follow-up EP to 'Nature of Things' titled 'Dijangka / Matahari', right after making history as the first South-East Asian band to perform on KEXP, the renowned alternative and indie-rock Seattle-based radio station. 
The two new tracks are centred around the romantic relationship between guitarist Daniel Borces and vocalist Wahidah - 'Dijangka' (expected) and 'Matahari' (sun) are sung in Malay, marking Wahidah's first time lyrically exploring her mother tongue via the band. In a press statement, the duo candidly expresses that they're embracing the cheesiness and are opening themselves up to the themes they once felt were "overly personal".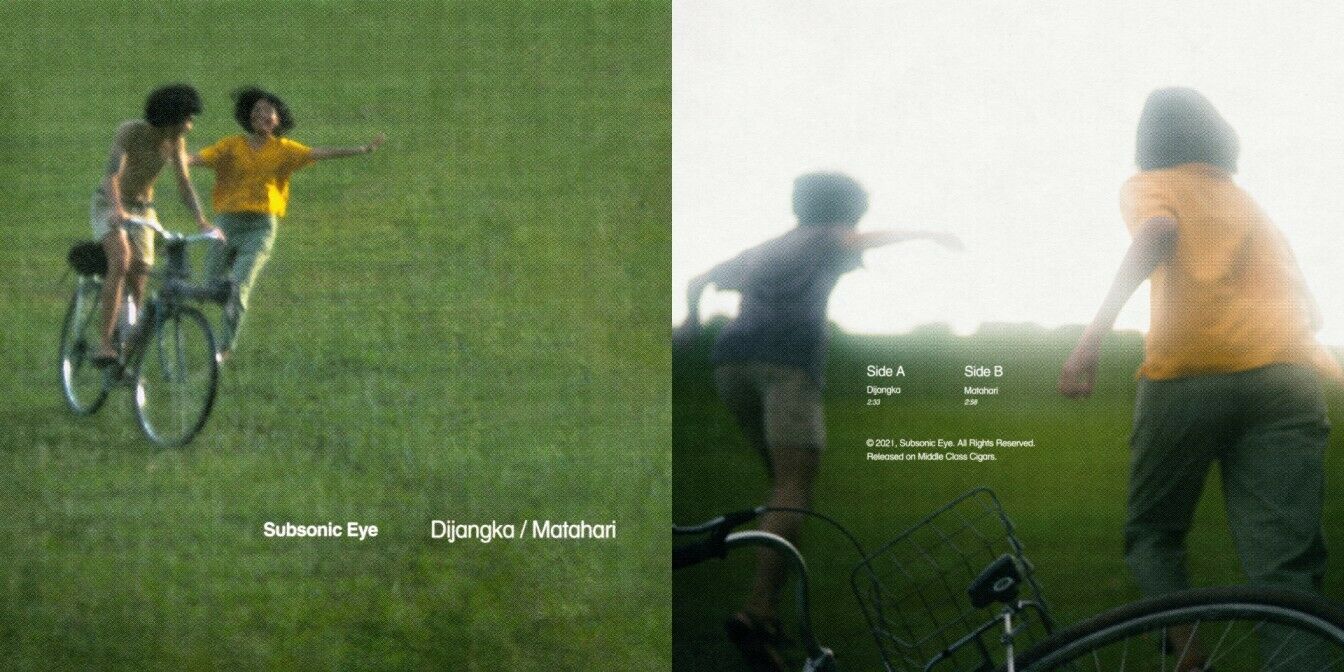 Revelling in their newfangled creative headspace, the band are peeling away from where they were during the conceptualisation of third album 'Nature of Things'. Gaining inspiration and forming ideas from a more organic approach through conversations between Borces and Wahidah, the five-piece explained they are no longer hyper-focused into the "eco-conscious tension" and rigidness that spearheaded'Nature of Things'.
"We wanted these songs to be played on Suria," Borces and Wahidah said, tongue-in-cheek - however, we might just be able to catch the tracks playing in the background of a soap opera on national Malay television given it's sweet and heart-rending nature.
'Matahari' was first released exclusively as a B-side of 'Nature of Things' and 'Dijangka' made its debut on KEXP as a previously unreleased track. The release is also available on Bandcamp in a limited run of 7" yellow records.
---
Listen to 'Dijangka / Matahari'  here and leave your review on Hear65.
---
---