Get ready to usher in the new year!
Returning from a two-year live audience hiatus, Let's Celebrate 2023 is set to be the most anticipated celebration this December, rounding up the end-of-year festivities.
The countdown party, held in conjunction with Marina Bay Singapore Countdown 2023 and presented by the Urban Redevelopment Authority (URA), is scheduled for 31 December at The Promontory at Marina Bay at 7 PM. Hosted by Germaine Tan, Kishan J, Maya Davidov, and Zhin Sadali, this year's event will feature exciting musical performances and collaborations from a star-studded lineup that sees the likes of popular homegrown artists ALYPH, Estelle Fly, Desmond Ng, Rahimah Rahim, Richie Koh, Glenn Yong, and more.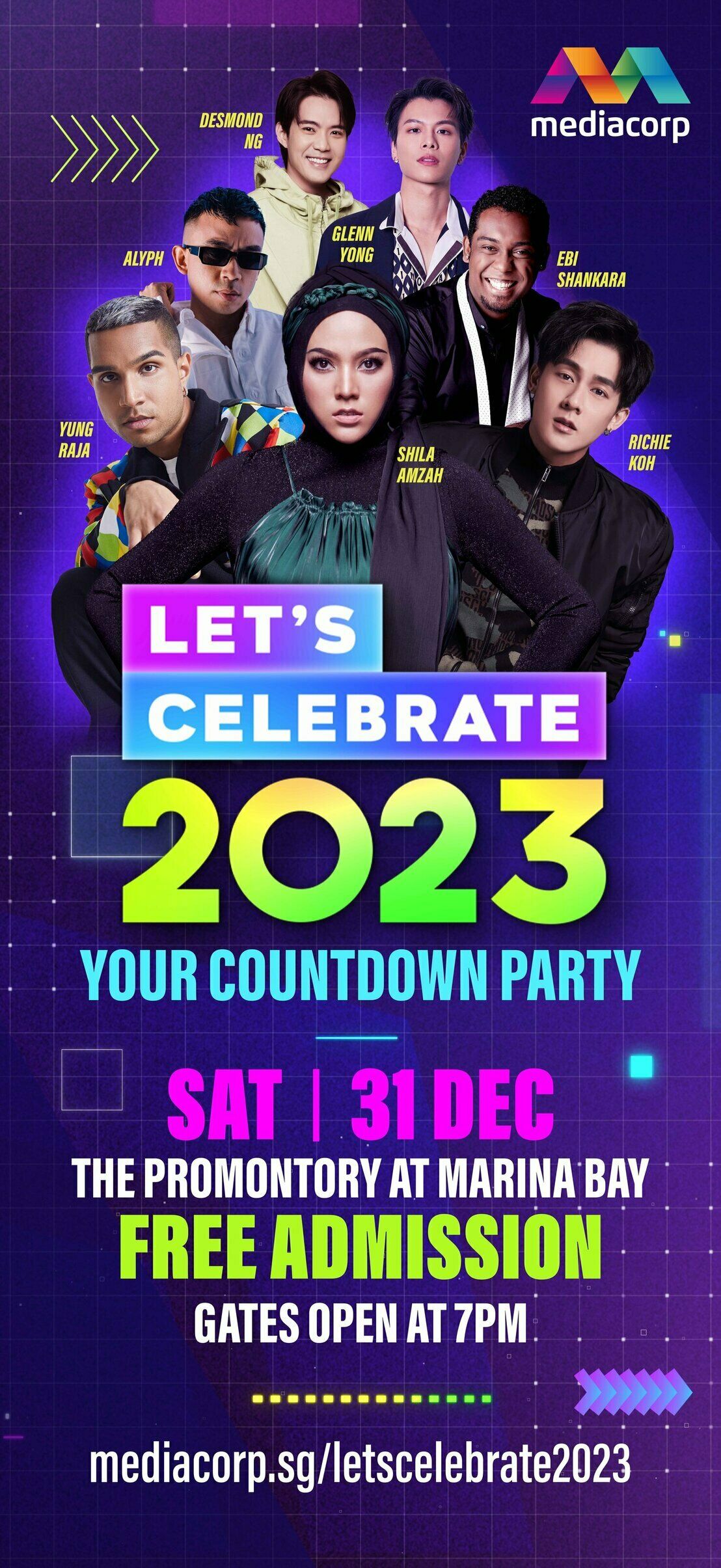 Apart from the highlighted performances of the evening, partygoers can also look forward to participating in activities such as lucky draws, carnival games, and indulge in refreshments onsite. The Bullet Time Photo Booth will also provide the opportunity for you to create personalised new year's greeting videos to be shared with your loved ones.  
If braving the New Year's Eve crowd isn't your cup of tea, you can catch the performances live on meWATCH and Mediacorp Entertainment on YouTube starting from 10 PM, and on Channel 5 from 11 PM to 12:15 AM. The show will also be available on demand for free on meWATCH.
Admission is free! For more information, visit the official website here.
---