February is here, and you know what that means - it's the time for reunion dinners, yusheng, and the sinful devouring of pineapple tarts with all of your loved ones. Hear65 has carefully handpicked gigs for you to catch during this festive period. From youthful ensembles to concerts by renowned artists Chu Mi Mi and Yip Si Wang, gig out as we celebrate the Lunar New Year all over.
---
CNY Celebrations with The CO Peeps!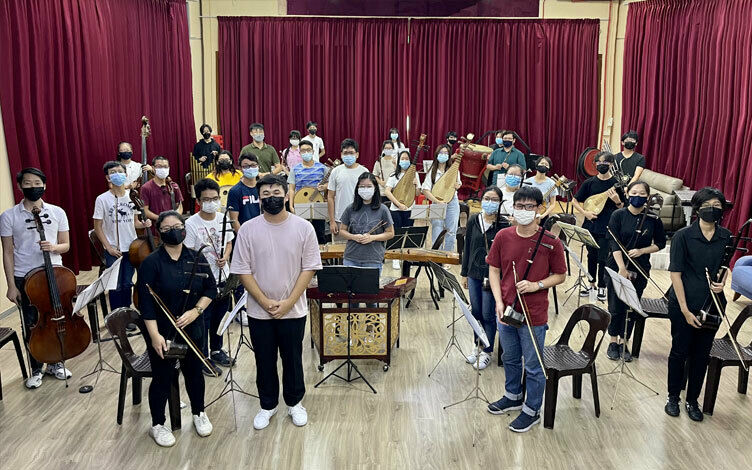 When: 4th February, 7:15 & 8:45PM
Where: Esplanade Outdoor Theatre
Tickets: Free
Founded in December 2020, The CO Peeps are both a young community as well as a Chinese Orchestra, and they're bringing their youthful robustness to Esplanade's Outdoor Theatre where they will be performing Mandarin pop hits such as  《大鱼》,《小城故事》, and《玫瑰玫瑰我爱你》, alongside mainstay Chinese New Year songs in 《恭喜发财》,《贺新年》and《大地回春》.
---
Spring In The City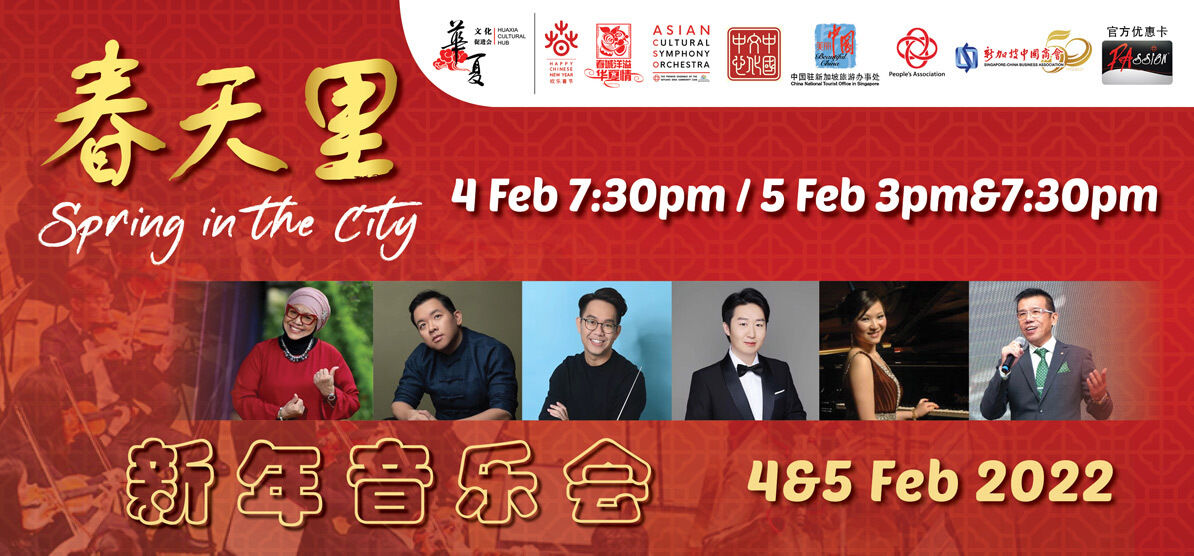 When: 4th February 7PM and 5th February, 3PM & 7:30PM
Where: Victoria Concert Hall
Tickets: $20 - $50, purchase here.
Asian Cultural Symphony Orchestra (ASCO) is set to parade Spring in the City, a multi-disciplinary performance in the form of music, dance, and drama. Witness dancers from Chinese Dance Theatre, Bhaskar's Art Academy, and Kirishima Dance Corps, vocalists from Vocal Associates Ensemble of Young Voices, Zhuang Jie, Luo Jing, and Cultural Medallion recipient Rahimah Rahim, as well as TV and radio presenter DJ Lee Yong premiere Dawn, a commissioned work that is reflective of the struggles living in the pandemic.
---
Chu Mi Mi - Tigress is here to sing for you 2022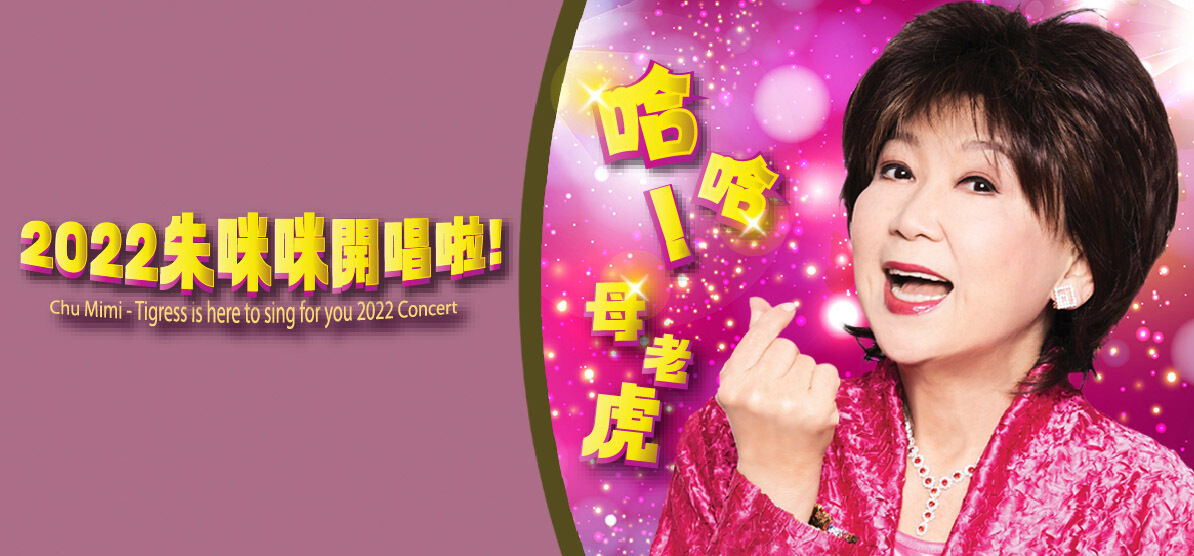 When: 5th February, 8PM
Where: Sands Theatre, Marina Bay Sands
Tickets: $88 - $188, purchase here.
A name that isn't unfamiliar to the South-East Asian region, the veteran singer, actress, and comedian Chu Mi Mi 朱咪咪 will be for one night only performing at Marina Bay Sands' Sands Theatre on the 5th of February. Expect heaps of nostalgia filling the theatre's atmosphere, ushering you into a new year with blissful memories.
---
Yip Sai Wing - You & Me Concert In Singapore

When: 4th & 6th February, 8PM
Where: Resorts World Ballroom
Tickets: From $68, available for purchase here.
With 39 years of Rock music legacy, Yip Sai Wing is now bringing that legendary aura straight to our shores during the festive period! Be drowned in the spirit of rock, the visuals that will backdrop the performance, and reignite the fire of the yesteryears.
---