Being a change-maker may seem intimidating at face value. But for Stanley Seet, it's something that he knew that he wanted to do. 
Using the power of music and affecting lyrics, the LASALLE Diploma in Music alumnus regularly volunteers as a musician in the social services and mental health sectors. Now channeling that into his wares, he'll be releasing his debut EP Fragile Voices in October, working with the National Youth Council (NYC) under the Young Change Makers grant. 
Revolving around the themes of rehabilitation and recovery, the three tracks on Fragile Voices explore the perspective of a person's journey to happiness, and each song talks about a specific stage in the process of betterment. The first single released in September 2021, "In The Dark", leads the line and encapsulates the ambiguity of leaving a mental rut. 
 

 

View this post on Instagram

 
Seet's personal struggles with his emotional well-being had a hand in inspiring the tracks on the EP. For almost ten years, he's battled with his inner demons and endured the stigma of speaking about mental health, something Seet said was the most challenging to deal with in the past.  Subsequently, he's received support from the Singapore Association of Mental Health (SAMH) YouthReach, which made it easier for the songwriter to talk about mental health with others, which in turn influenced his decision to give back as a volunteer, and gave him the courage to pitch his EP to NYC for the grant.
While the album will be available on streaming platforms, a limited number of physical copies will be available for purchase, and 100% of the proceeds will go towards SAMH YouthReach to provide better support and care for our youths. We spoke to Seet about his EP, his involvement in volunteerism, the Young Change Makers grant, and combatting his personal demons. 
---
Hi Stanley! Congratulations on the upcoming release of 'Fragile Voices'. How long has this project been in the making?
Hey there, thank you so much for having me! The idea for the EP has been with me for many years. I've only started recording everything officially at the start of this year, though! It has truly been a ride.
Tell us more about the stories that inspired the tracks on the EP.
Being an EP that only has 3 songs, I had to make sure it's able to tell a full story in that short amount of time. 
We have the opening track, "Rewind", featuring my very amazing friend, Mariya Aiza on backing vocals. "Rewind" is all about embracing the journey and being fearless. Then, we have "In The Dark", where everything gets mellowed down and you're uncertain whether you can make it out. Finally, the album closes with "You and I", a conversation with oneself and inner peace. 
If you notice, each song represents a different stage in recovery. The beginning, middle, and the end. The stories behind them are pretty much based on what I felt at those stages and things I've heard from the people around me who have been through them too. I always believe recovery is not linear, that's why we have the positive, the negative, and finally, acceptance.
Has the making of the EP played an integral role in your journey to recovery?
One of the songs has a direct role in my recovery. I remember writing it after coming out of a certain dark period and it was the only thing that kept me going. I soon expanded everything and now we have Fragile Voices. Whenever I get down again, I look back at these songs and tell myself I have something to be proud of.
Has mental health been easy for you to talk about, and champion? Why, and why otherwise?
At this point in my life, it's definitely easier to talk about. It hasn't always been that way, though. I've been battling mental health for more than ten years and the hardest thing for me back then was the stigma. Even my own family didn't understand what depression or anxiety was. You were just seen as lazy if you allowed yourself to stay in bed all day and doctors couldn't figure out what was wrong with you. 
As I grew older, received better support, and understood myself more, it became easier to talk about. I'm giving credit to my close friends and support workers for all the positive influence in building up this courage. It's a bit like borrowing strength from others.
You have been involved in volunteering by providing music lessons to youth in recovery from various non-profit organisations. What has influenced your decision to volunteer in the mental health sector?
I was also one of those youths that received support from those organisations! I spent almost ten years at SAMH YouthReach and they were with me every step of the way. As I got better, giving back to them was a no-brainer thing for me to do so I chose to do it the only way I know how: music.
(Also! All proceeds from physical sales of Fragile Voices will be donated to SAMH YouthReach so… hint hint!)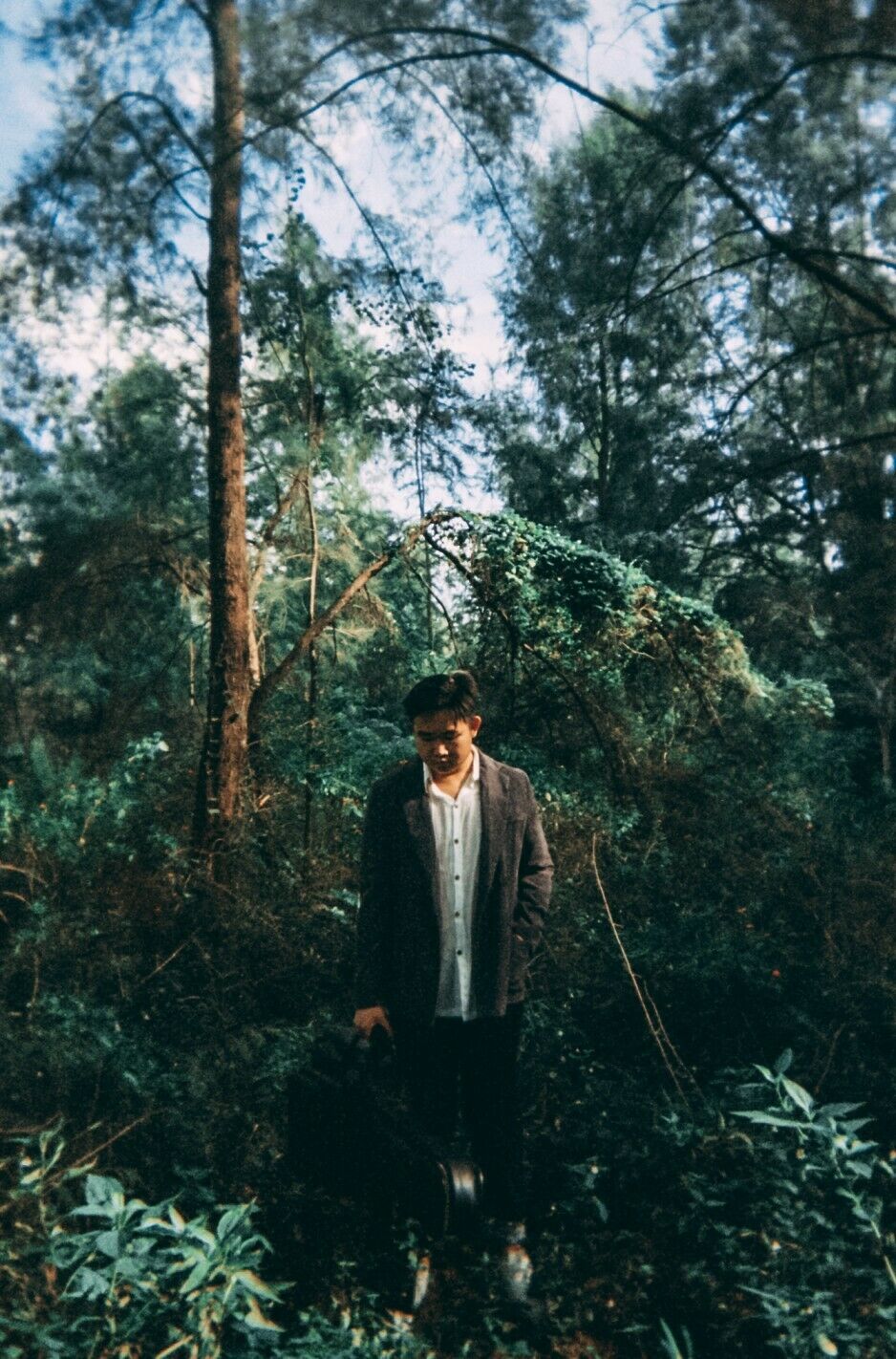 Mental health is a struggle that many face, and the stigma around it makes it sometimes difficult to talk about with others. What can be done to normalise and destigmatise this, and how do we get more people talking?
We need to start treating mental health as important as physical health. The brain and the body are very connected, you don't need research to prove that (even though there certainly are a lot of backed up findings). I think the day where we can step into a clinic and tell our GP we're having some difficulties in life, and they can acknowledge it with as much care as, let's say, a sprained ankle, then that's the day we have done well.
All I can say is, keep sharing credible mental health information to people you know, be in tune with your own mental state too, and don't be afraid to say if you need a break or draw your boundaries. I think everything will eventually add up to create more awareness overall. Honestly, it's better now in Singapore compared to years ago, there's more recognition that mental health is a legit thing and it's because of every past tiny effort. It can be as simple as clicking 'share' on a post or asking your friend if they are okay. So let's keep doing that! 
The project is funded under the 'Young Change Makers' grant by the National Youth Council. How has this impacted your release, as opposed to pursuing it independently?
I learnt A LOT from choosing to pursue this with a government body as opposed to going about it on my own. If this was an independent project, I would be very lost trying to gather funds and also to find the right people to talk to. NYC has been very helpful in providing me contacts to people in the mental health industry that might be interested in spreading the word about Fragile Voices. They also gave me tips on the financial side and have been so encouraging. Knowing I have a bunch of people behind me as I pursue my little project is very important for someone like me who stresses about every little thing under the sun!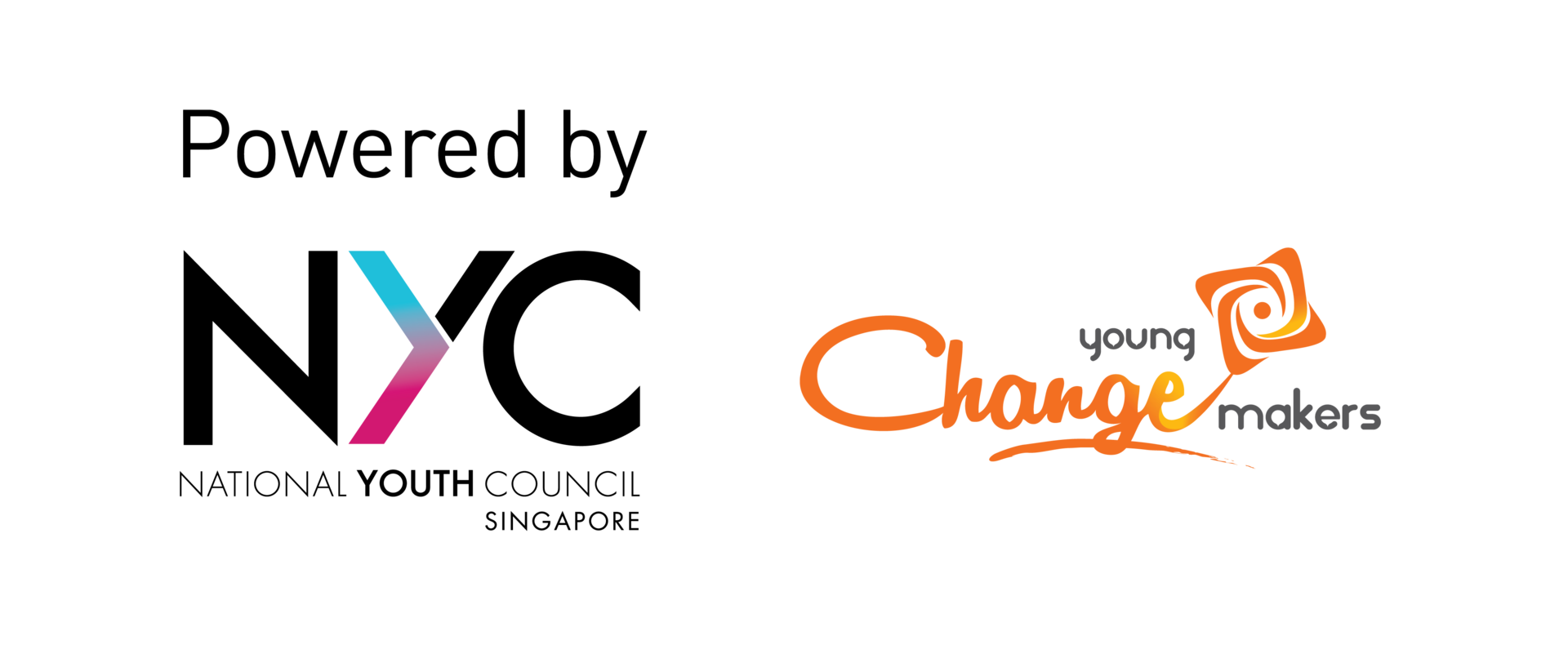 Tell us more about your experience of pitching the project to the organisation, as well as how those around you and your loved ones reacted after you got the grant.
Looking back, it was super nerve-wracking! Writing the proposal, coming up with budget sheets, being in a zoom call in front of tons of people from the council to explain the project… I did all these mostly in secret as I didn't want anyone to influence my goal. When I got the confirmation of the grant, I told my close friends and family and they were very happy for me. Maybe now they are starting to believe little by little when I say I want to make a living out of this whole music thing.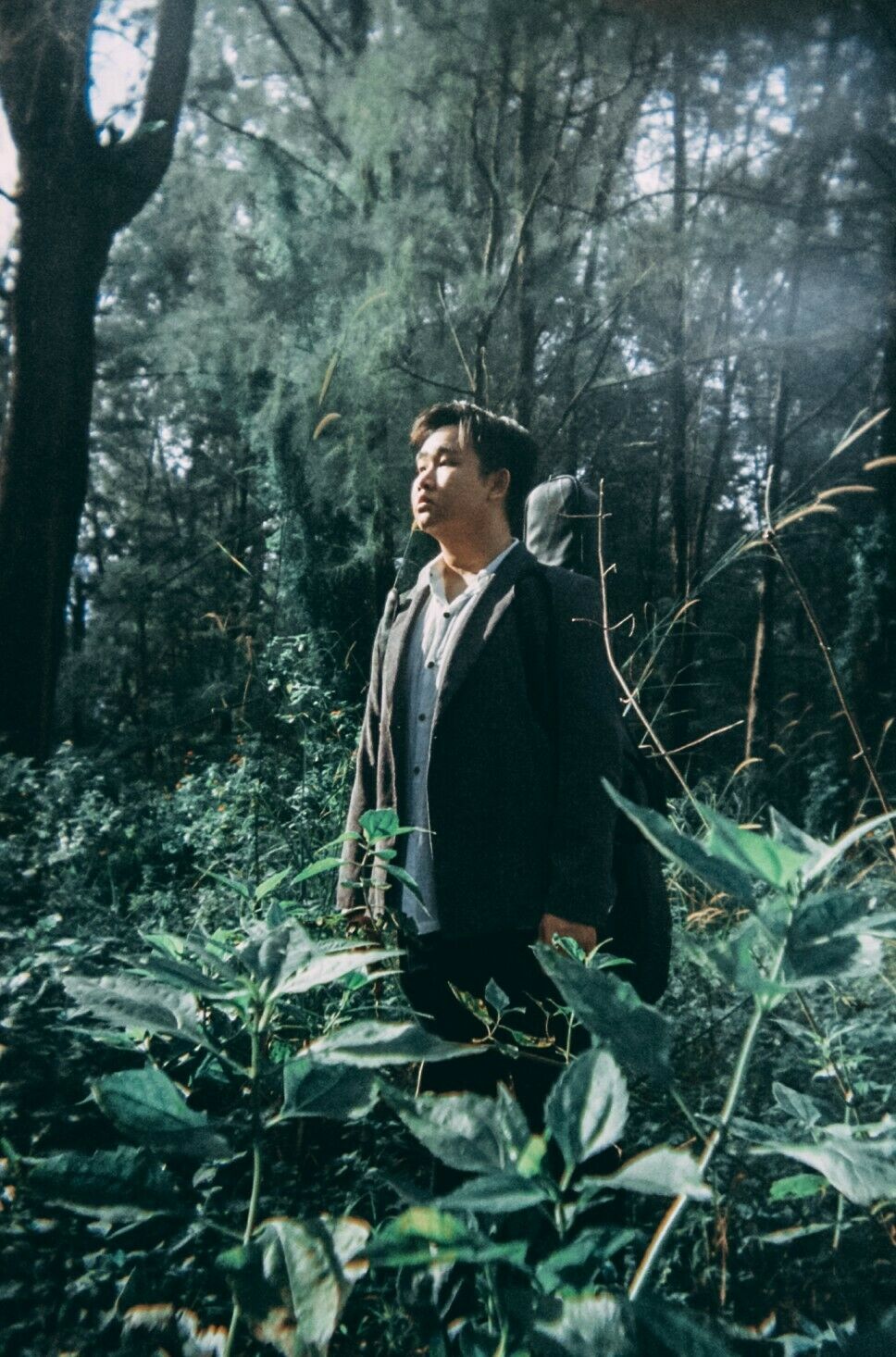 In your own words, what do you think it means to be a change-maker?
I think if you're already trying to live better, you're already a change-maker. You don't have to aim to change the whole world or anything. Changing what's within you, realising you want to get better, seeking the right help, and cutting off the wrong kind of people, that's already change. Gradually, it will trickle down and influence the people around you and you'll see a more positive world. In short, being a change-maker means taking care of yourself first!
Lastly, in 10 years, where do you see yourself in the future musically?
I hope I continue writing honest music. I might venture off into different genres and experiment with different sounds, but I hope the essence of what makes my music mine will still be there. Of course, the big dream will be to have people recognise my songs and sing along, but there's still a lot of growing and hard work needed to get there so… see you in 10 years!
---
A limited number of physical copies of Fragile Voices will be available for purchase, and 100% of the album sales will go towards SAMH YouthReach to provide better support and care for our youths. Click here to purchase the CD.
If you or someone you know is currently struggling with depression or at risk of suicide, check out this list of resources below:
National Care Hotline: 1800-202-6868 (8 AM - 12 AM)
Fei Yue's Online Counselling Service: eC2.sg website (Monday to Friday, 10 AM to 12 PM, 2 PM to 5 PM)
Institute of Mental Health's Mental Health Helpline (24 hours): 6389-2222
Samaritans of Singapore: 1800-221-4444 (24 hours) /1-767 (24 hours)
Singapore Association for Mental Health: 1800-283-7019 (Monday to Friday, 9 AM to 6 PM)
Silver Ribbon Singapore: 6386-1928/6509-0271 (Monday to Friday, 9 AM to 6 PM)
Tinkle Friend: 1800-274-4788 (Monday to Friday, 2.30 PM to 5 PM) / Tinkle Friend website (Monday to Thursday, 2.30pm to 7pm and Friday, 2.30 PM to 5 PM)
TOUCHline (Counselling): 1800-377-2252 (Monday to Friday, 9 AM to 6 PM)
Care Corner Counselling Centre (Mandarin): 1800-353-5800 (Daily, 10 AM to 10 PM)
Mindline: mindline.sg
---
While waiting for Fragile Voices, stream In The Dark here:
---