Singaporean emo-pop quartet Carpet Golf have released their debut EP on the 22nd of September titled 'Not As Good A Fisherman As Brock Lesnar Is A Man'. Documenting their experiences with male vulnerability, coming-of-age, and confronting the ideas of masculinity birthed the cathartic six-track EP that demands more than just "golf claps".
Carpet Golf was originally formed by Nathaniel Soh and Jordan Khoo as a sonical escape from their hardcore band Charm's aggressiveness. The band now consists of two more friends with an already formed dynamic from the many years spent together over hotpot dinners and playing music, Subsonic Eye's Daniel Borces and Spencer Tan who now plays in both bands.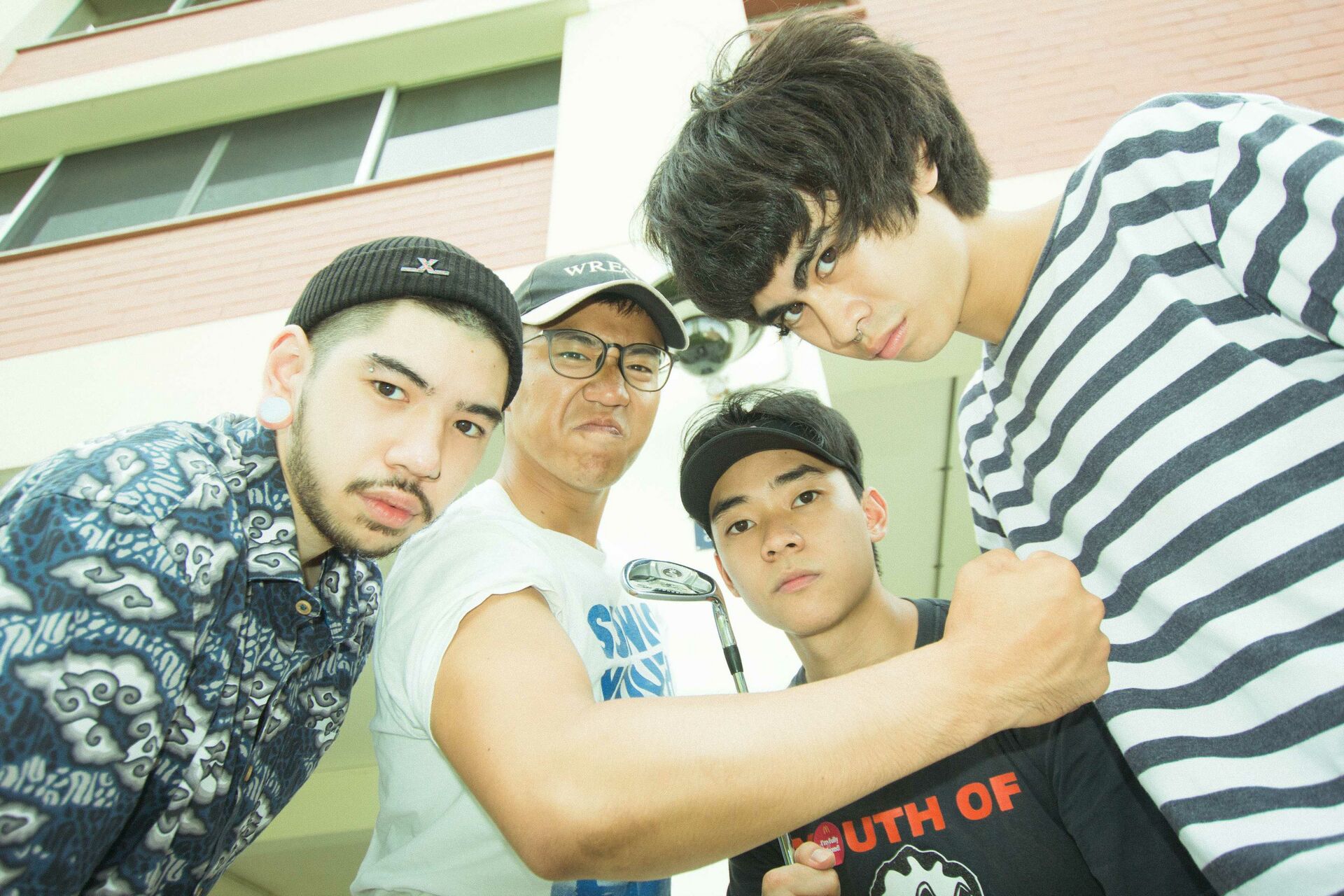 In a press release statement, Soh cites his experience in national service as one of the reasons for wanting to explore the themes surrounding inner honesty and challenging perceived masculinity:
"Sleeping with 11 men in the same room, I feel like you were expected to be a certain way, being a dependable person even though you did not always want to be, I'm pretty sure it's anxiety-inducing for many people. It brings out the worst in many people, and many people who slipped through the cracks," he says.
 

 

View this post on Instagram

 
Two years in the making, the EP addresses these subjects through 6 minute-long tracks, embedded in emo mawkishness interweaved with earnest lyrics, fueled by the power of friendship. 'Not As Good A Fisherman As Brock Lesnar Is A Man' includes previously released singles 'Brock Lesnar' and 'Brotherhood Soup' alongside four new tracks, 'Million Farts', 'Jimmy', 'Terror Hamster', and 'Never Fishing With You Again'.

Watch the music video for 'Brock Lesnar' here
---
Listen to 'Not As Good A Fisherman As Brock Lesnar Is A Man' here and leave your review on Hear65.
---
---