lewloh and Joie Tan have just dropped their first Japanese single in collaboration with ILYOSS.
On 21 January 2022, Japanese label Fabtone Inc. and Singaporean indie label Where Are the Fruits released a three-way collaboration track between homegrown artists lewloh and Joie Tan, and Tokyo-based producer-arranger duo I Love You Orchestra Style (ILYOSS; Yu Shiromizu & Tomoya Nakahira).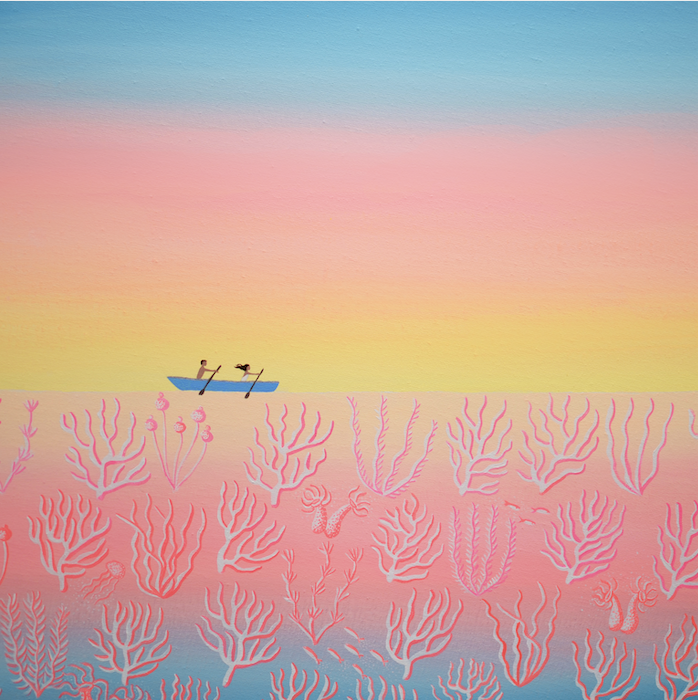 First formulated in Spring of 2021, 'Never Knew', is a song about long-distance relationships, and has ILYOSS' trademark soulful arrangements alongside lewloh and Joie Tan's harmonies. 
lewloh shares that the song was, aptly, created virtually. "ILYOSS reached out to Joie and I, to write a song together about long-distance love. At the time, I was still in Boston, Joie was in Singapore, and ILYOSS was in Japan, and so we wrote our song over Zoom."
The song features the impassioned songwriting of lewloh and Joie Tan, showcased in their individual releases such as 'Red Flags' (lewloh), and 'Stay' (Joie Tan), and Joie expresses her excitement for the song to reach fans as something relatable.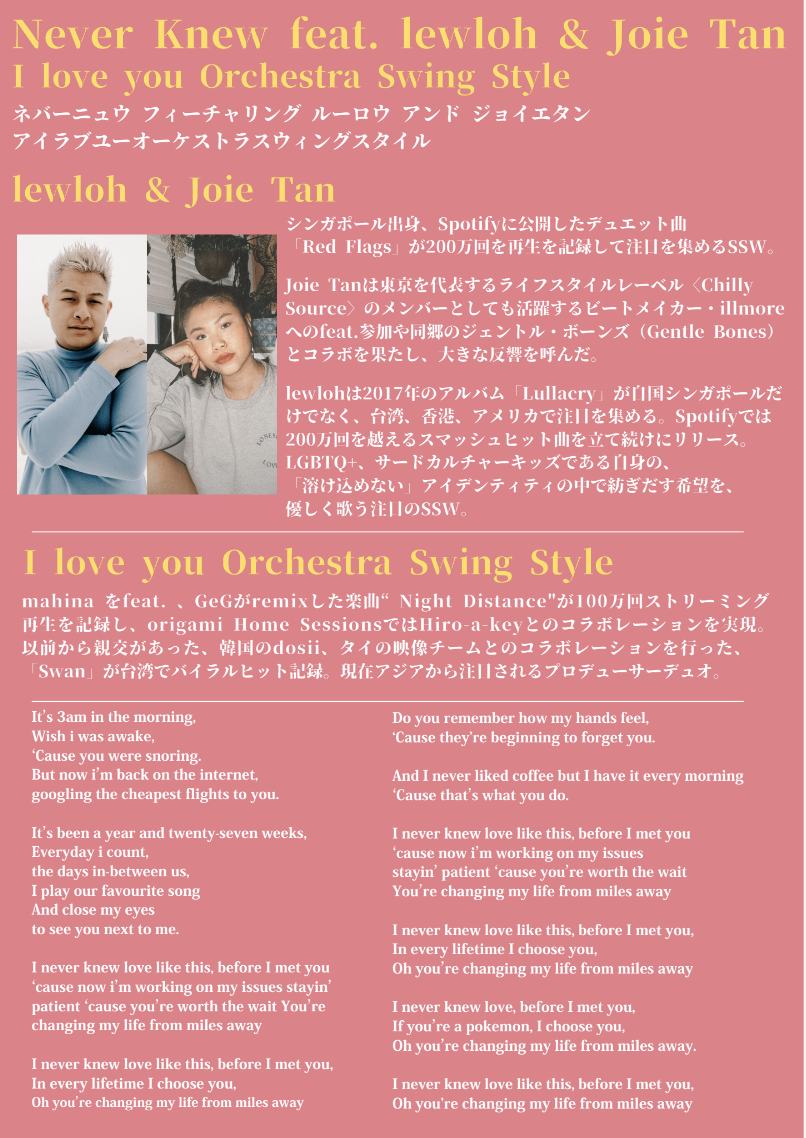 "We talked about the little things that people in long distance relationships experience, and tried to sprinkle those details throughout our song. Ie. Googling the cheapest flights to one another. I'm super excited for our listeners in Japan to hear how despite our different timezones, we managed to write a pretty apt song for pandemic times."
ILYOSS has shown their variety in many collaborations with artists such as South-korean R&B duo dosii in 'Swan', Thai duo Plastic Plastic for 'hello there', Japanese artist mahina for the track 'Night Distance', and GeG for its remix. This time, they show another side of themselves in the acoustic pop track.
Listen to 'Never Knew' here. 
---