Earlier in February, Base Entertainment alongside Zendyll Music's Majulah Fest announced one of the biggest music concert cum comedy show happening in Singapore thus far, Majulah x It's a Rap Live. The night will see the celebration of some of Singapore's finest music performers - AE$OP CA$H, Fariz Jabba, Feez., Jon Chua JX, Joy Alexis, Rangga Jones, RRILEY, Shigga Shay, Yung Raja, and Sheikh Haikel, as well as comedians Fakkah Fuzz, Jacky Ng, and Qamarul Haziq.
 

 

View this post on Instagram

 
Majulah x It's a Rap will most notably mark Sheikh Haikel's return to the stage after some time away. The Singaporean rap-scene pioneer, who will be dropping his fourth and final album on his 47th birthday this year gave Hear65 an insight as to how he's feeling about the concert: "It means a lot to me. I get to share the stage with the rappers of today and at the same time get to just watching them. I'm truly proud of all of them."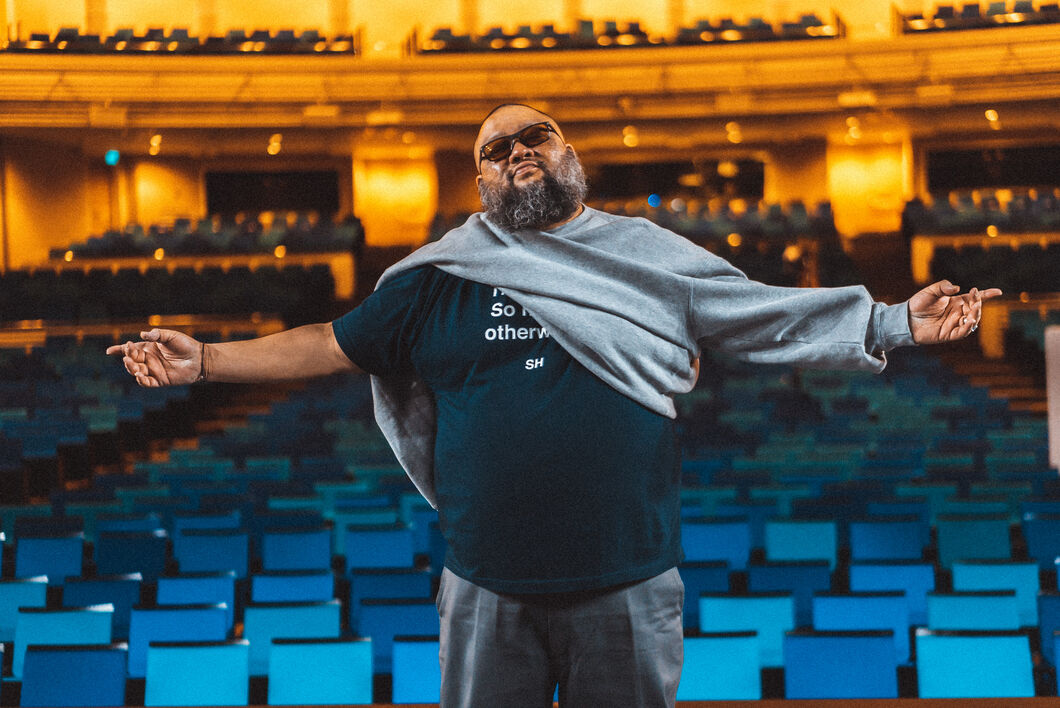 Speaking on how the rap scene has grown throughout the years, he shared: "I'm happy to say that Hip Hop is in a much better position today and with the likes of having the rappers we do now, the future could not look any brighter. I am so excited to see what's in store."
Times change, with generations of new, emerging talent taking the stage. As he passes down the torch to future trailblazers, the OG had one thing to convey to them: "To always keep it real and that Hip Hop is a borrowed culture. Always be responsible with the power you have."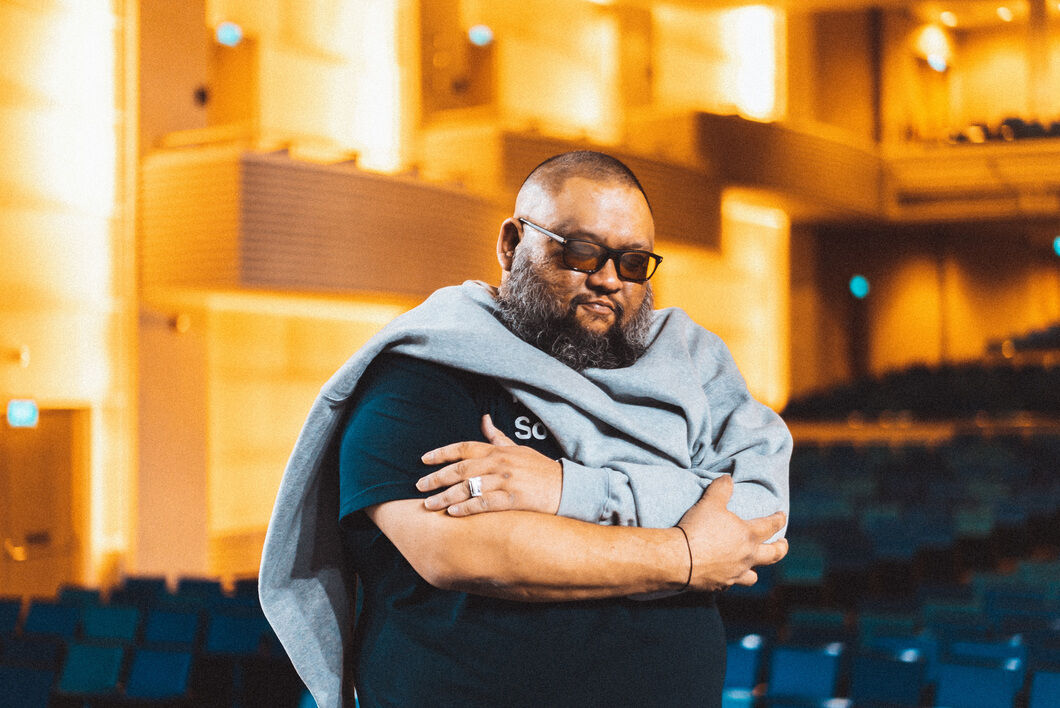 A sound prospers through its pioneering light and the foundations that they have laid, paving the way for the next torchbearer, and that is something we've seen true throughout our music landscapes and beyond it. Now, we have a bevy list of artists coming out from all crevices of the scene, the underground, and the upstream. 
 

 

View this post on Instagram

 
From starting out as the local pop sensations we know today as The Sam Willows, being a sessionist for other homegrown artists, to multiple regional/international collaborations, and helming their very own music label, the rest of the line-up holds some serious weight to their names as well.
We caught up with HVT Entertainment's AE$OP CA$H and Feez., its founder Jon Chua JX, revered hip-hop acts in Yung Raja, Fariz Jabba, and Shigga Shay, pop icon RRILEY as well as rising star Rangga Jones, and singer-songwriter Joy Alexis on where their heads are at, what we can expect and what it means to them.
---
How does it feel to return back to the stage, with a fully-stacked and star-studded line-up? Talk us through the excitement, nerves, and reception.
Joy Alexis: Being nervous is definitely the first and most natural instinct, so I've been trying to picture my performance in my head and rehearse it as many times as possible. I've spent the last few years in the industry always as a guitarist and performing on small stages, so
naturally this scares me! I thought of ways to perform, to act, but honestly I just want to be myself and perform to the best of my technical ability! I may not be the best performer, or most experienced entertainer, but I'd like to think I will own the stage in my own introverted way.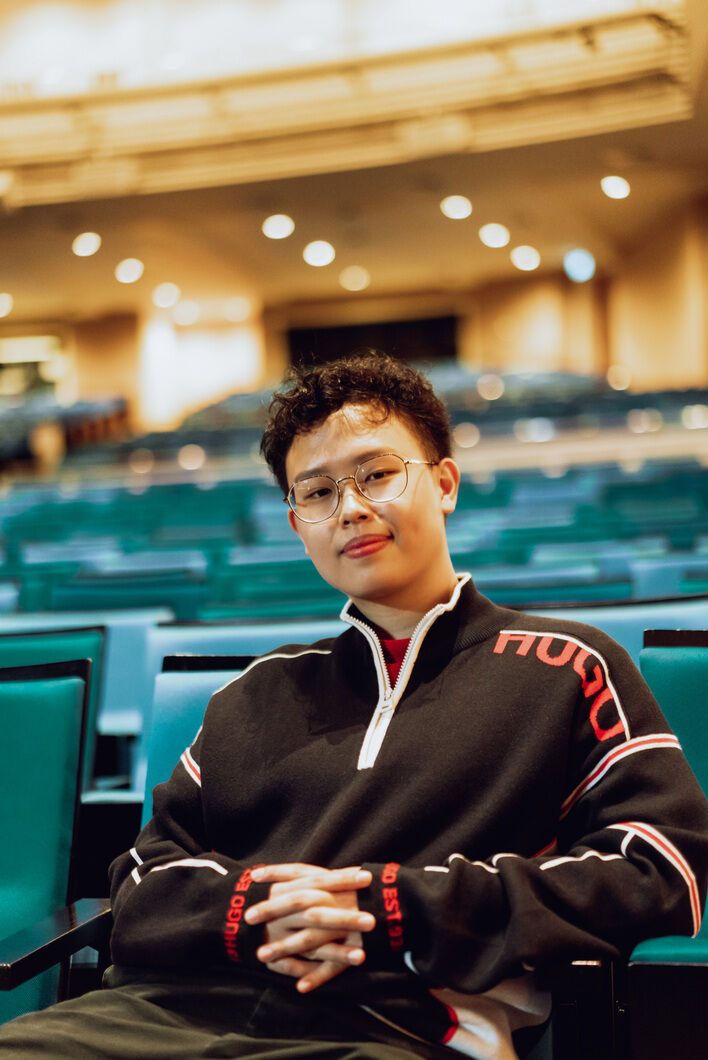 Rangga Jones: I mean it's an awesome feeling and a privilege to be sharing the stage with so many well known local artists. I'm super nervous for the performance but also very excited to get on that beautiful spacious stage and sing in front of a live audience!

Feez.: I feel very grateful and excited to be up on the stage with this crazy lineup. I definitely feel nervous as per usual but I truly believe that it's going to be an amazing night and I just can't wait to perform.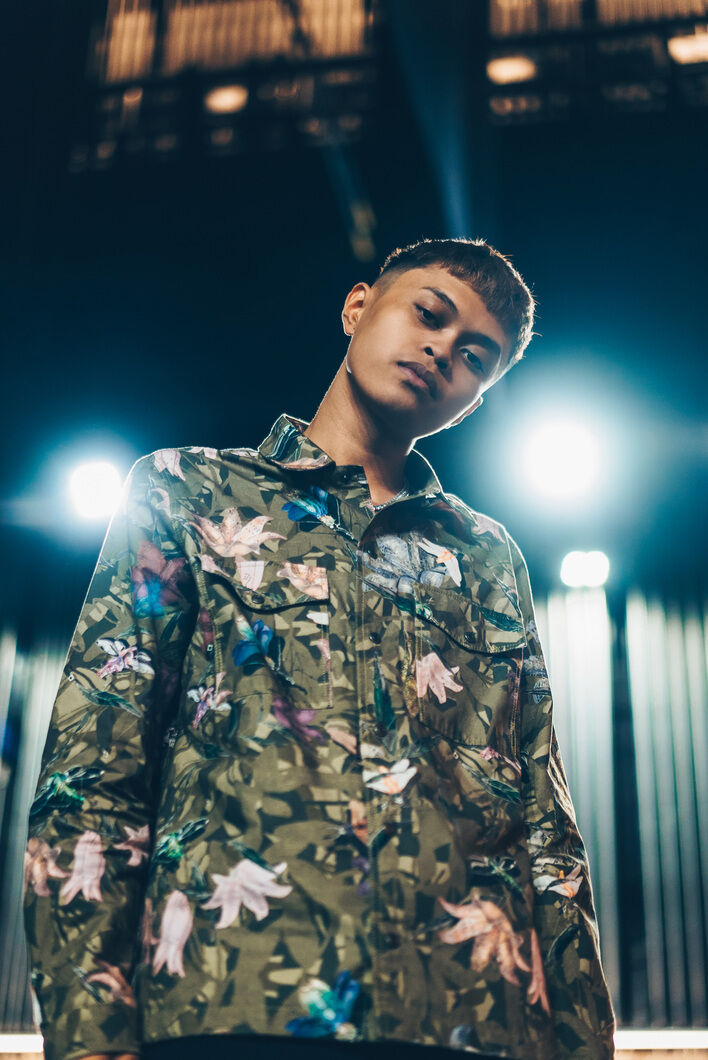 Jon Chua JX: It's unbelievably exciting! It's been more than 2 years since a show like this, and I'm excited to put together a set that would be memorable. Most importantly for me, would be creating a vibe where the audience can feel comfortable and enjoy themselves. I've been working on this live set for a long time, and it's finally being able to be performed on a big stage.

RRILEY: Very much very nervous and excited at the same time. It's been more than 2 years since I've played a show like this. I'm just really excited to perform to actual physical human beings.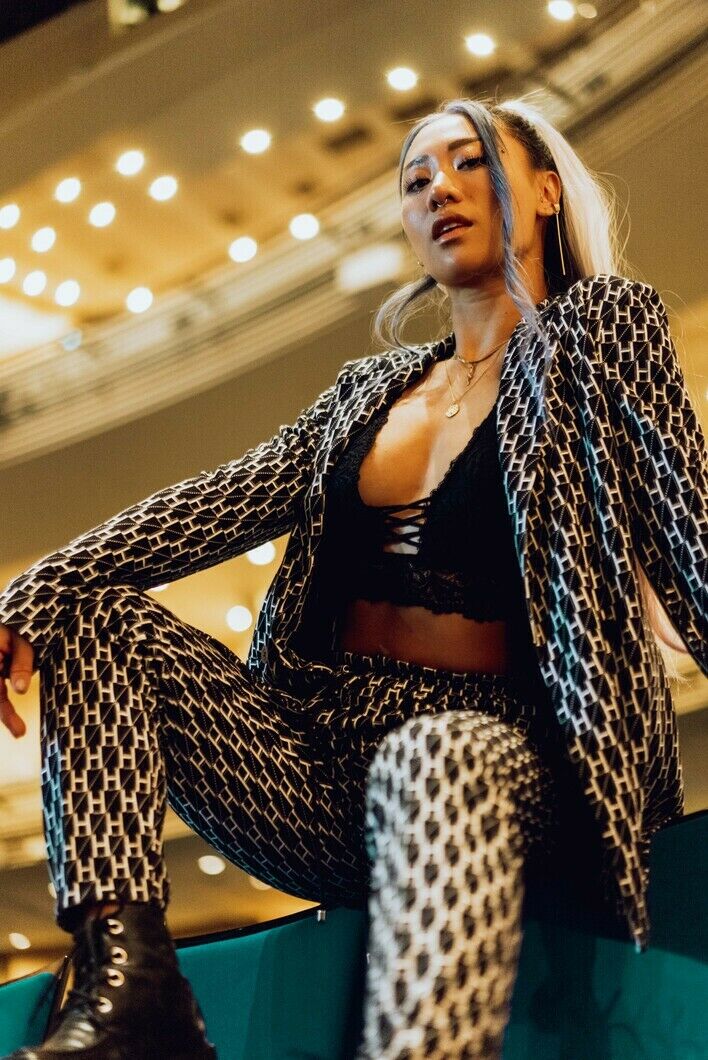 AE$OP CA$H: Honestly it's a mixture of everything, it's excitement, relief and also nerve wrecking all at once. It's been quite a while since we've had a night like this and I feel especially blessed to be included in such an amazing lineup.

Fariz Jabba: I'm expecting the air to be electric that day, it's gonna be amazing. I'm just glad that I'm able to get up on stage again and perform!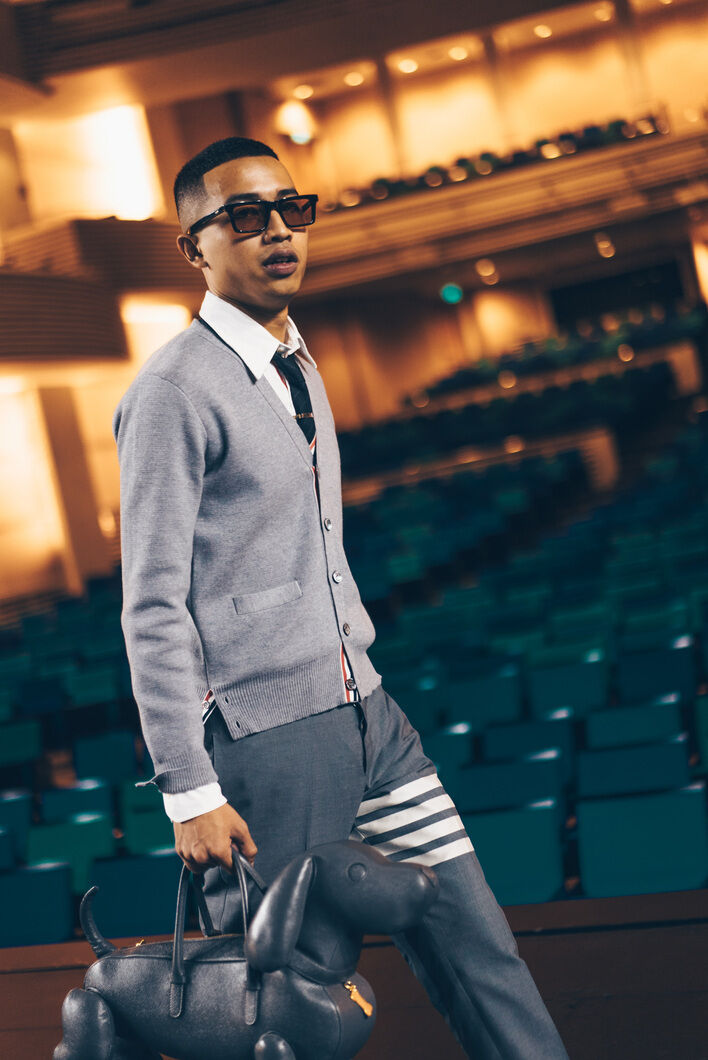 ShiGGa Shay: It feels awesome to be able to perform on stage again. Excited to get back out there.
Yung Raja: It's been 2 years since we performed on stage live. I cannot fully express this feeling.. as a performer there really isn't anything that can compare to being in front of people that came to see you! I get butterflies just thinking about it. Can't wait for show day!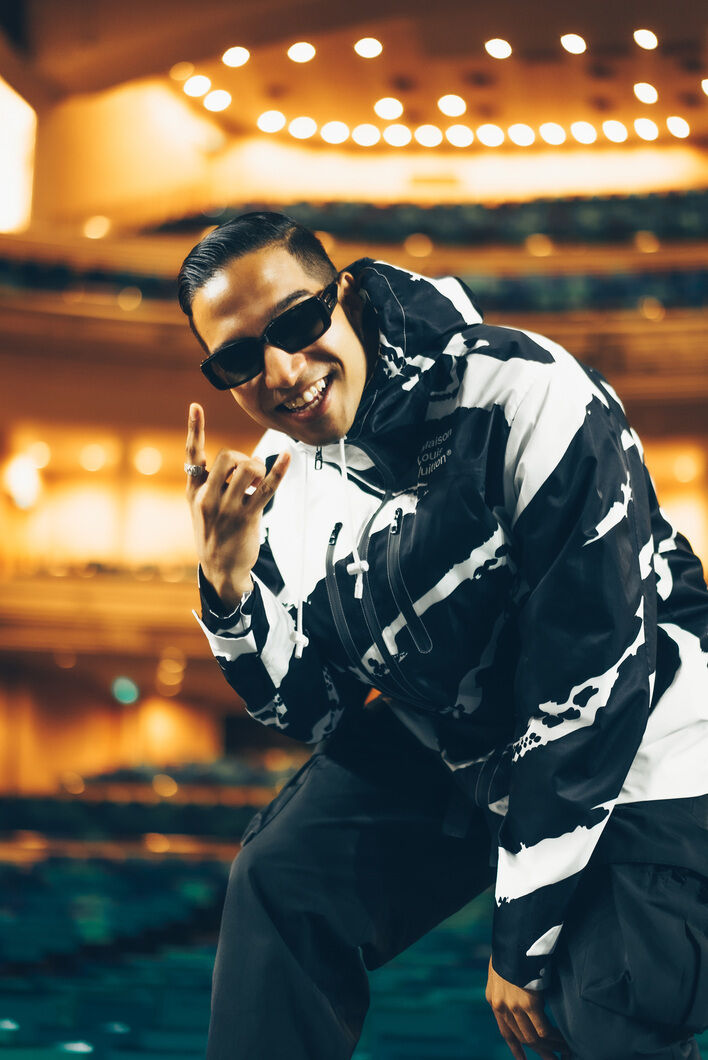 ---
The venue's grandeur is second to none. Give us a sneak preview as to what we can expect - what are you going to bring to your stage and performance?
Joy Alexis: A grand avenue calls for pieces that compliment this grandeur, and so naturally I am going to be performing 2 unreleased songs. I know it's not the best in terms of marketing or whatever, but these two songs encapsulate the growth I've done in the 2 years since Covid! I want to show people that I've been growing in this chrysalis and it's time to emerge as a butterfly! The 2 songs illustrate my songwriting, composing & arranging, and tonal texture and choices, in comparison to my usual acoustic sets which people are used to!

Rangga Jones: Sands Theatre is such a beautiful venue. This will be the biggest stage I've played in my career so far, for sure. Well, all of the songs that I've selected to perform, will all be a debut live performance for it! I hope I can just make the crowd enjoy and vibe out to my songs.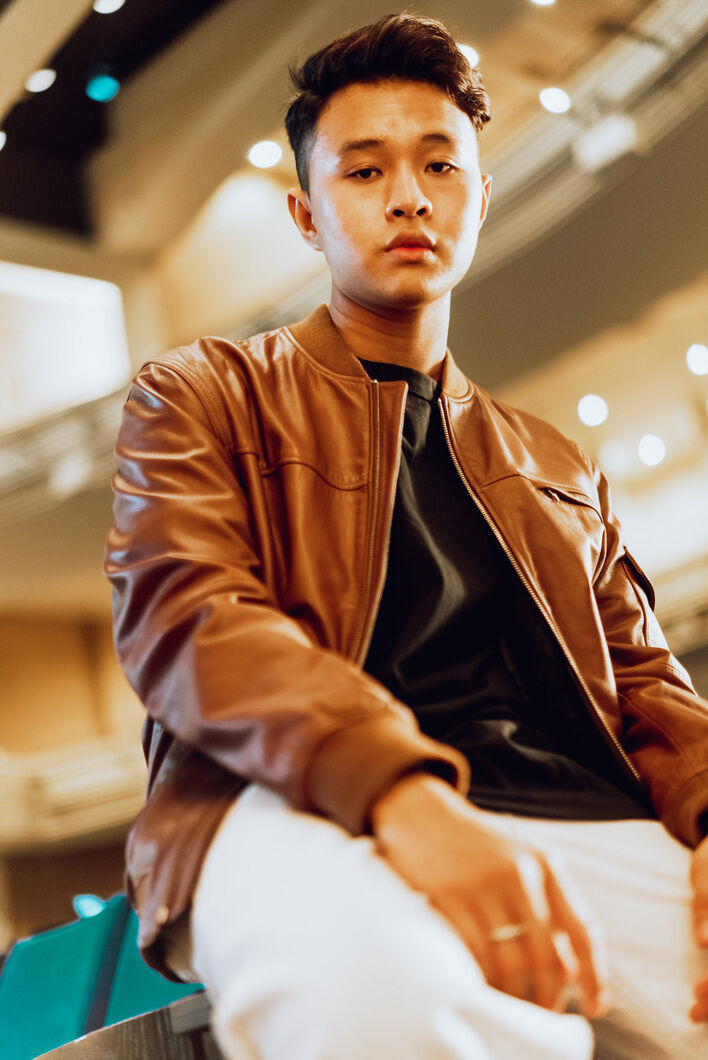 Feez.: I'm just gonna bring out the best of me on that stage and vibes for everyone to feel. Stay tuned for the performance and just be ready!

Jon Chua JX: You can expect a rollercoaster of emotions passing through, as well as some surprises that might get people very excited. I'll be playing with an amazing band with Si Kai and Adam Shah as band leaders. Adam Shah played drums for The Sam Willows from 2013
to 2018 and it's amazing to reconnect with him for this show. That makes it extra special. I'm excited to bring out my electric guitar and go crazy on stage on the 19th! It's been a long while and it's certainly exciting!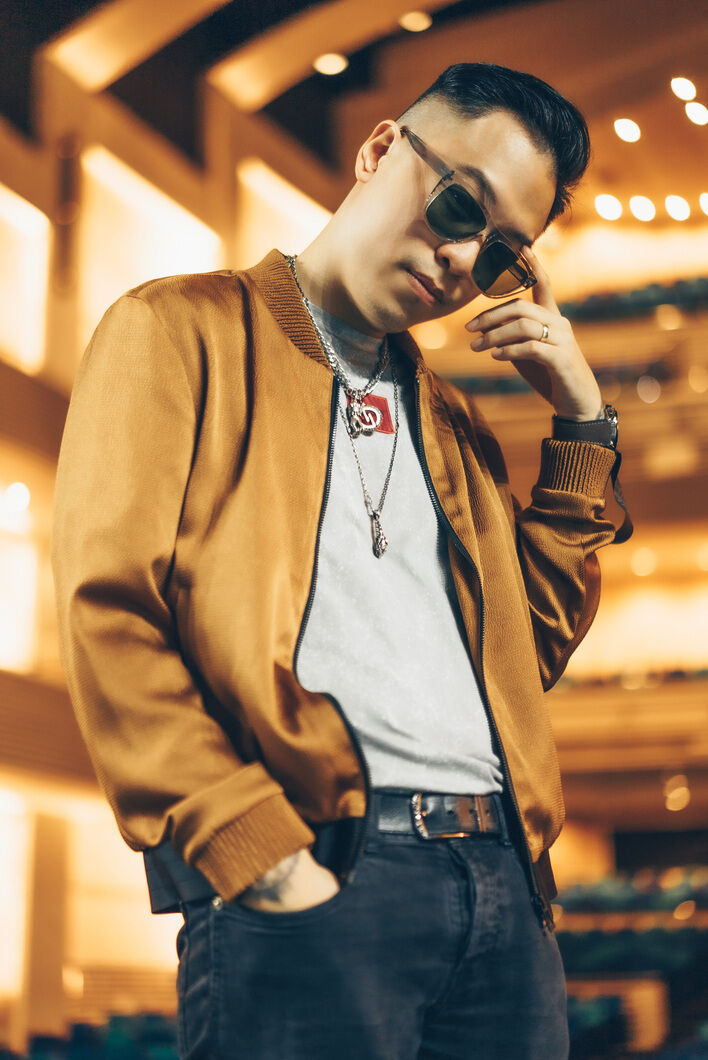 RRILEY: A big stage means I get to pull out the works. Full band & dancers. I have about 15 mins, but it's gonna be an epic 15 mins.

AE$OP CA$H: I'll bring what I always have, pure energy. Every time I'm on stage, it's very important to me that the audience can capture and feel my emotions with me, so of course they can expect that. It's also the first time I'll be performing some newer stuff. It'll be fun.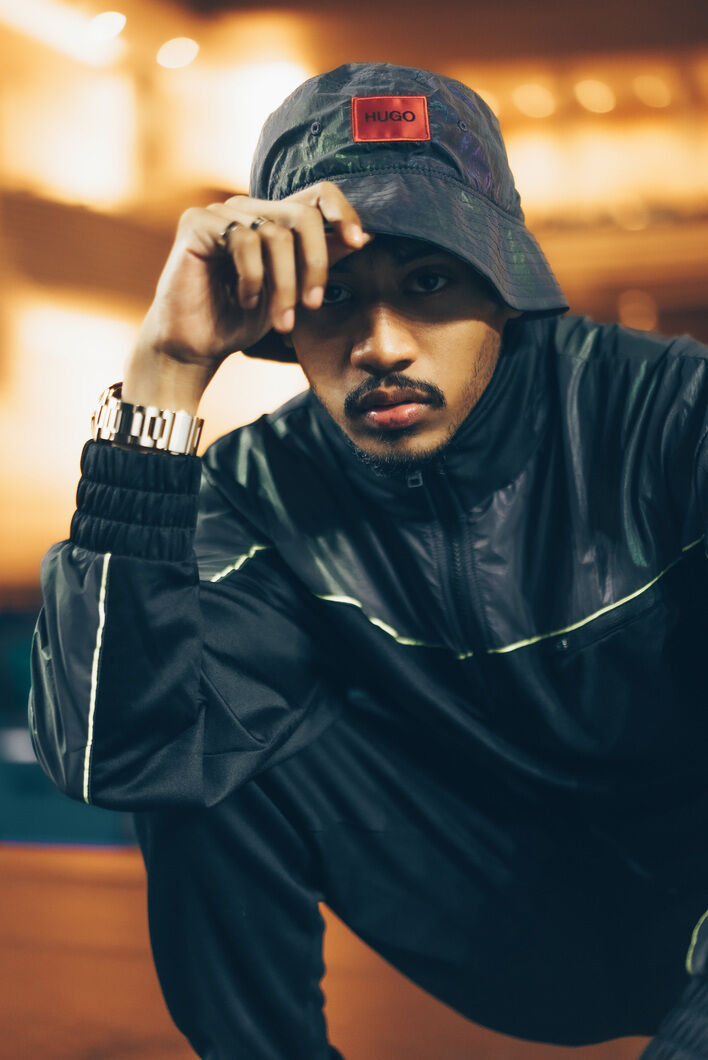 Fariz Jabba: Of course I gotta perform my favourite songs for the show, gonna be playing a new one for y'all too!

ShiGGa Shay: I have a few surprise guests on my set. And I'll be doing something special with Sheikh Haikel. It's been a few years since we've done something together. We're all excited to perform at Marina Bay Sands.
 

 

View this post on Instagram

 
Yung Raja: I'm going to be performing some of my all-time favourite releases. Some of the records will be the first time people will hear live... I have a feeling this show will be remembered for time to come. Stay tuned to see what we have in store!
---
We've haven't seen a set of artists performing live together like this in a while. How does it feel to know you're going to perform with some of the biggest and burgeoning names in Singapore's music circuit?
Joy Alexis: It's very humbling to know that the Majulah team believed in me to put me on a big stage next to these names. I know the energy I will exude on stage and in my music will be very different in contrast to the other acts, but I think we always need contrast in everything right?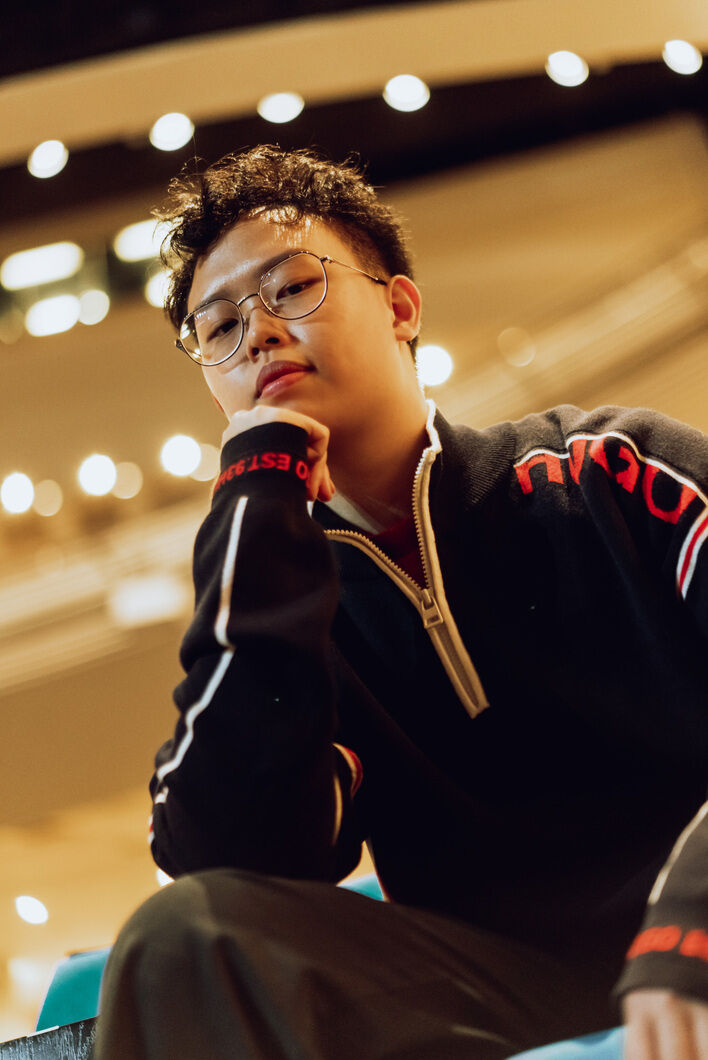 Rangga Jones: Like I said, it really is a privilege and an honour to be performing with the lineup of artists we have and of course, it feels awesome! Pressure is definitely on and the nerves are super high for the performance but I hope the nerves will be gone once I step on that stage and give it my all.

Feez.: I feel very honoured like I said before and I can't wait to just watch everyone perform as well. I haven't really gotten to see many shows live in Singapore, so being able to perform and watch everything happen firsthand is amazing.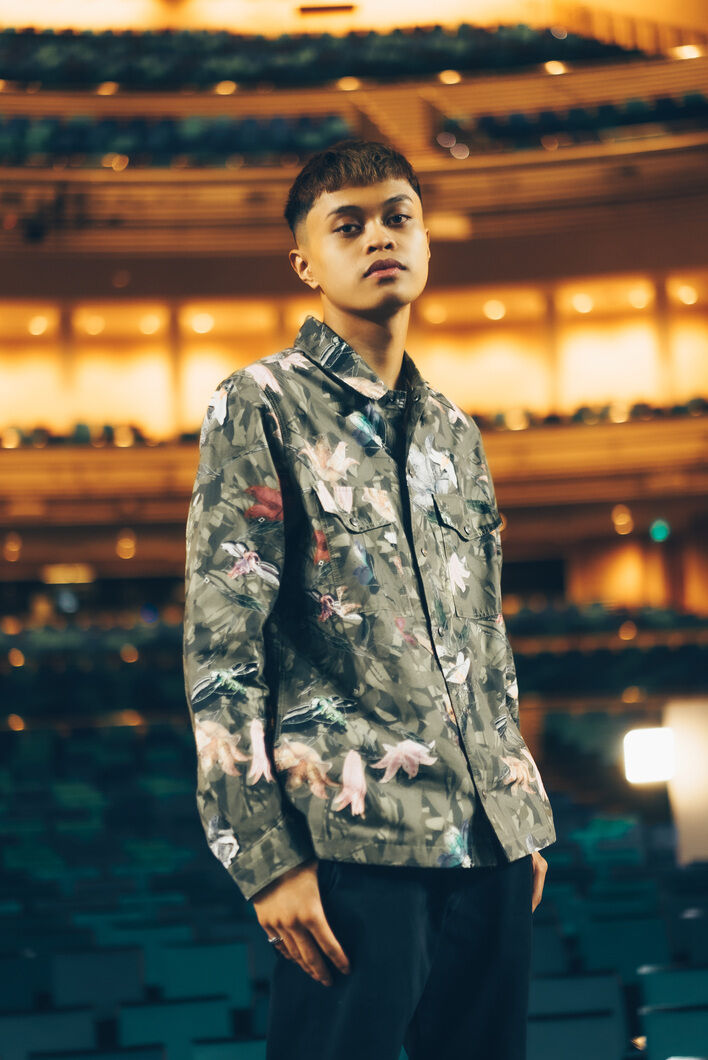 Jon Chua JX: The line-up was carefully curated. And as music director for the show, I wanted to make sure that all the artists would gel together to put on an overall amazing experience. It's like Spanish Tapas instead of a Steak Dinner. With so many artists involved and performing alongside, I feel blessed to be able to join everyone and I sincerely hope the audience will have a night they wouldn't forget!

RRILEY: Honoured as a performer and very excited for the audience. I mean this line up? Kinda wish I was in the audience so I can experience the show for myself.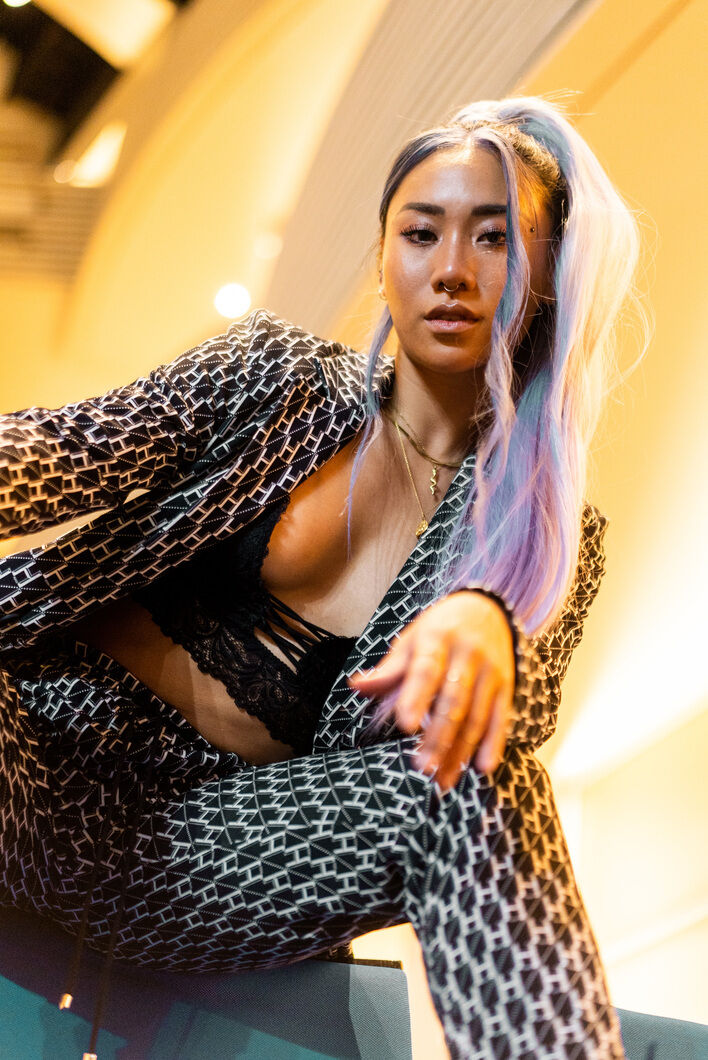 AE$OP CA$H: I feel blessed obviously, my path here was long and arduous, so to finally be performing at an event like this and a lineup like this, it's really humbling. It's also a testament to the cumulative effort and progression of everybody involved in the event.

Fariz Jabba: I feel honoured to be part of this line up. most of them are actually my close friends, so it feels more of a party!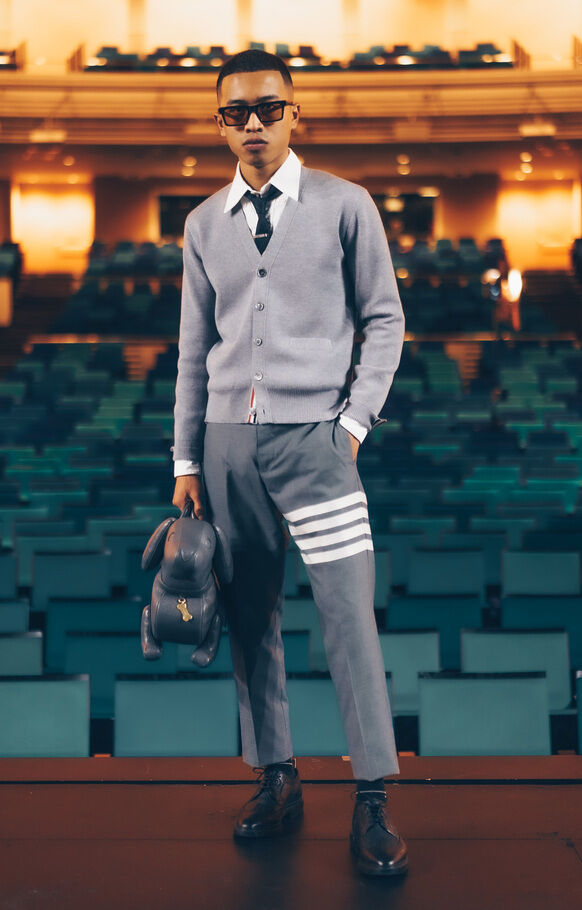 ShiGGa Shay: It's an honour to be able to share the stage with these talented Singapore musicians. Really looking forward to seeing everyone in the audience as well.
Yung Raja: Feels unreal to be on stage with my fellow musicians, friends and people I've been collaborating with from the start of my journey! Excited to share the moment with peers that have been so instrumental in everything we've done so far. This is gonna be iconic!
---