Not only did we see a slew of Halloween-themed parties and events around Singapore on 28 and 29 October, but we also saw a stunning lineup of homegrown and regional acts come together at AXEAN Festival (formerly known as ASEAN Music Showcase Festival).
On the festival's refreshed identity, Py, co-founder of AXEAN Festival, said: "ASEAN is not just the name of an organization, but of countries, peoples, cultures, and ways of life that are different but yet the same. As the sayings go: "Food is the way to the heart", and "Art is food for the soul", we want to top it off with "Music brings people together" as our goal is to invite everyone to come discover new sights, new sounds, and new flavours with new people at AXEAN Festival – where 'X' for us symbolizes collaborations and crossing borders!".
And surely, we were in for a treat. The acclaimed annual music festival returned for its 2023 edition at Goodman Arts Centre and brought artists from 10 countries and beyond. Across the two nights, the 7-acre arts hub became vibrant with euphoric energy and aural delight. 
This time, we were enthralled by the likes of motifs, Jean Seizure, Shye, ABANGSAPAU, and inch, who brought us a myriad of musical soundscapes and served up the essence of the Singaporean culture.
---
motifs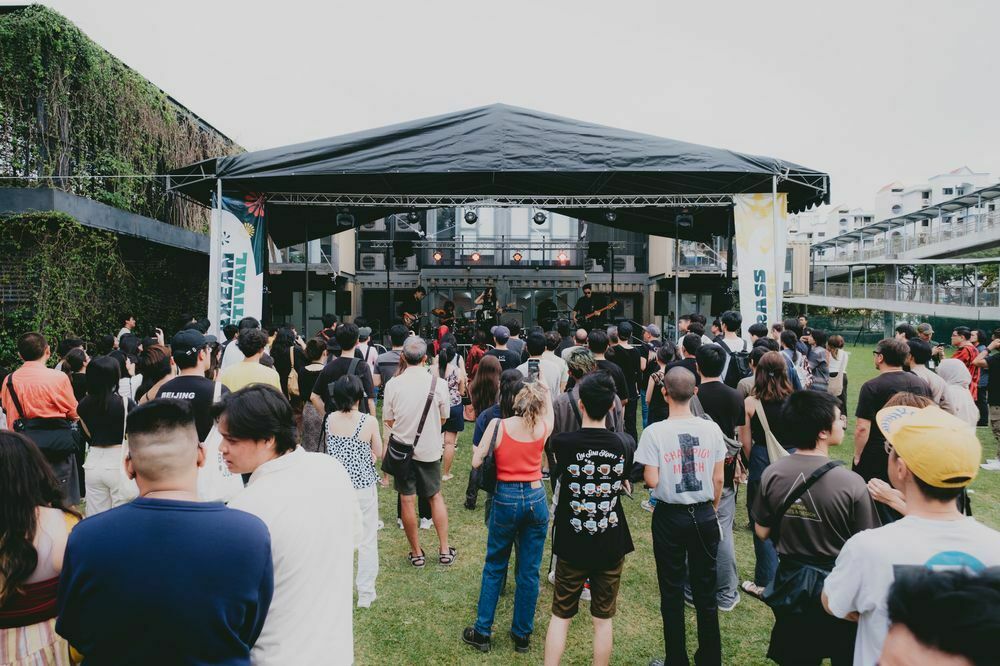 At their second stop of the Remember A Stranger Asia Tour 2023, homegrown shoegaze outfit motifs were the first Singaporean act to perform on the Grass Stage on the first day. Filling the air with their signature ethereal and dreamy sound trip, the five-piece act charmed us with standout tracks including 'flourescent' and 'lovelost'.
When the band were asked about their favourite memory on stage, bassist Paul Yuen shared: "I got to wear sunglasses! It's Halloween and I wanted to cosplay Joe Dart with the all-black and sunglasses."
 

 

View this post on Instagram

 
As the quintet took a breather during their set, vocalist Elspeth Ong told a story about how the band received direct messages from fans about their love stories involving the act's music. "We wanted to give them a shoutout on stage because receiving the DM made us very happy, it was a really cool story to hear," Elspeth said of a message she received from a fan.
The festival served as more than just a launch pad for motifs to present their music. It was a space where they could also network with people who shared their interests and passions.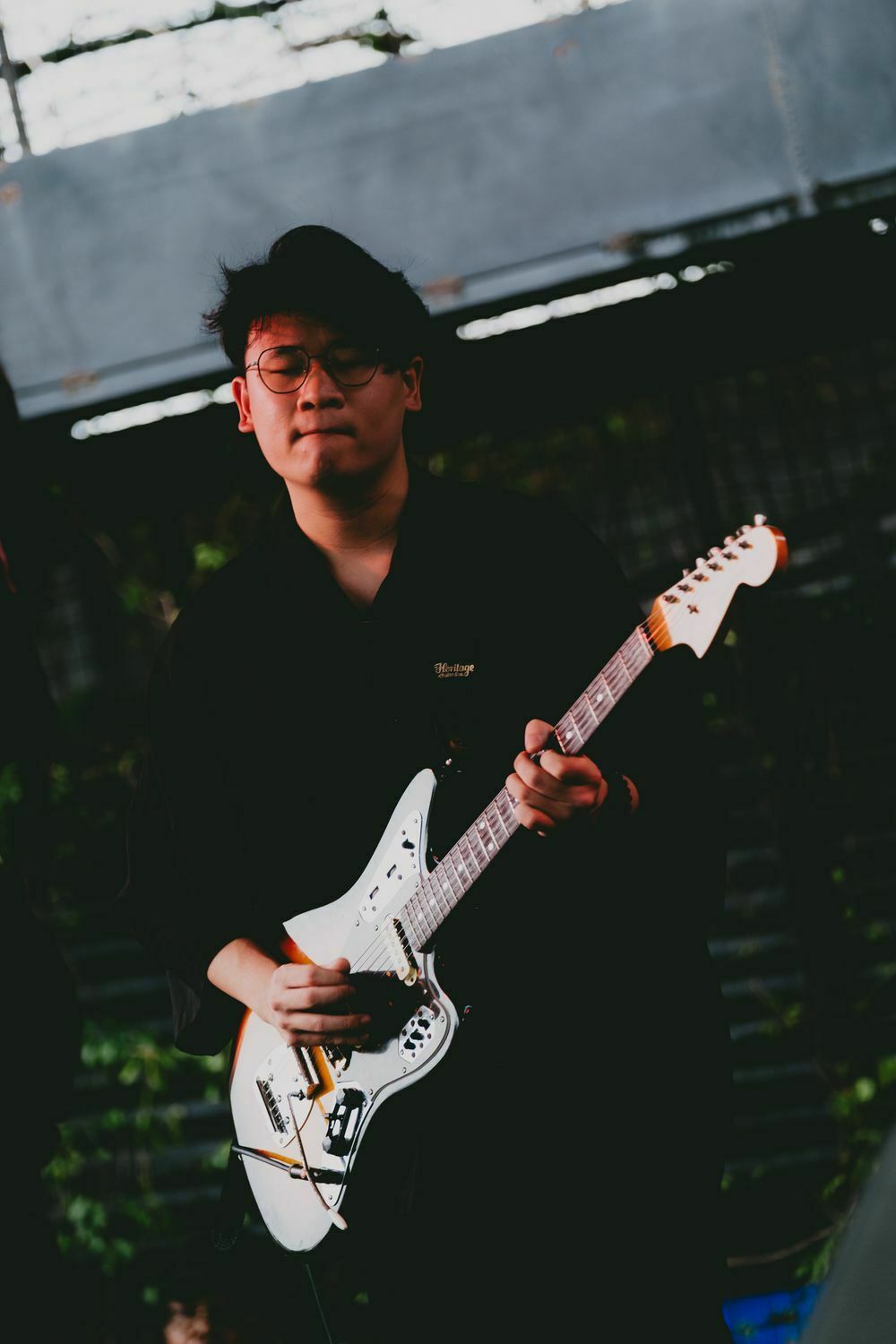 "[AXEAN Festival] is a melting pot of different genres. We like that we're able to build international relationships and we made friends with artists outside Singapore over this weekend, especially now knowing that many of us share the same struggles. Sometimes they quit their full-time jobs just to do music and end up broke, so even though we're from different countries, a lot of us are the same age and have similar life experiences," the band shared.
---
Jean Seizure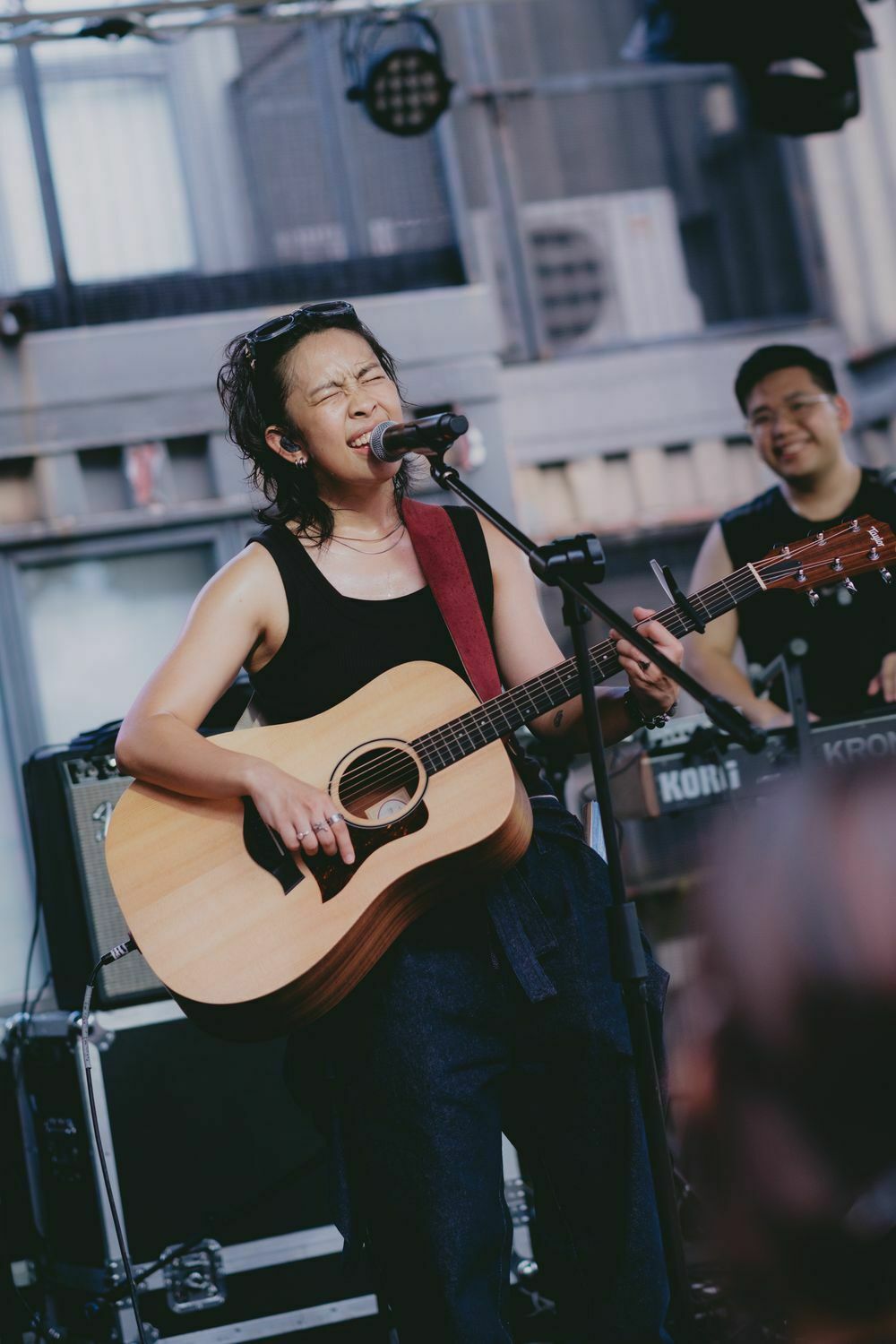 Multi-disciplinary artiste Jean Seizure had the honour of opening the festival on the second day. As the 'Sights' singer graced the Grass Stage, their magnetic presence effortlessly pulled the crowd. Despite the blazing sun, the audience braved the heat just to catch a glimpse of this singer-songwriter. Accompanied by a live band, Jean carefully curated the setlist comprising both sunny and forlorn tracks that launched us on an "emotional roller coaster ride".
 

 

View this post on Instagram

 
To Jean's amazement, the audience carried the chorus for 'Chemistry'.
Jean remarked: "I never thought that people would listen to my song [so] many times for them to know and memorise the lyrics, so that was really, really, really cool, it's like it altered my brain 'Chemistry'. See what I did there?"
With all the musicians and delegates that were brought over to the festival, Jean expressed that it was a unique opportunity to witness a cultural exchange on and off-stage and gain insights on becoming a better musician from festival promoters, directors, and record labels across ASEAN countries.
---
Shye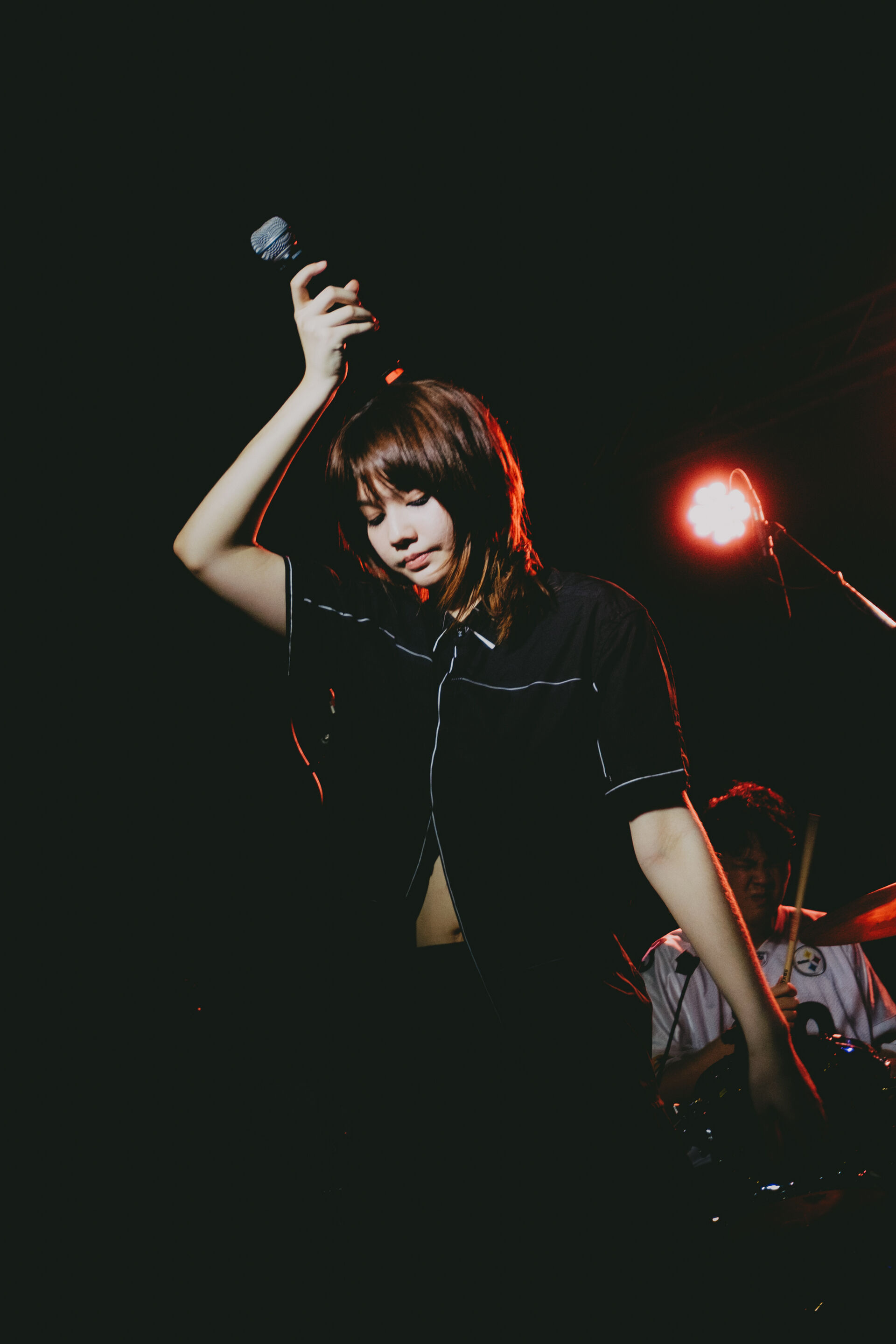 Shye's set was undoubtedly one of the most highly anticipated ones on the second day of the festival. Spotlighting tracks from her latest album, 9LIVES, we saw the likes of 'PRINCESS' and 'FLOWER'. 
"I chose songs that people could dance and jump to, [and] I wanted them [to] just have fun like we were all at a party together," Shye reminisced.
 

 

View this post on Instagram

 
And sure enough, we partied hard that night. From leaping to the beat of 'NEVER' to paving the way for a mosh pit for 'NEED', we couldn't get enough of the wunderkind's electrifying set.
"It gives Asian acts in Asia an opportunity to come together and share our music and different cultures with all music lovers," said the independent producer and singer-songwriter of the uniqueness of AXEAN Festival.
---
ABANGSAPAU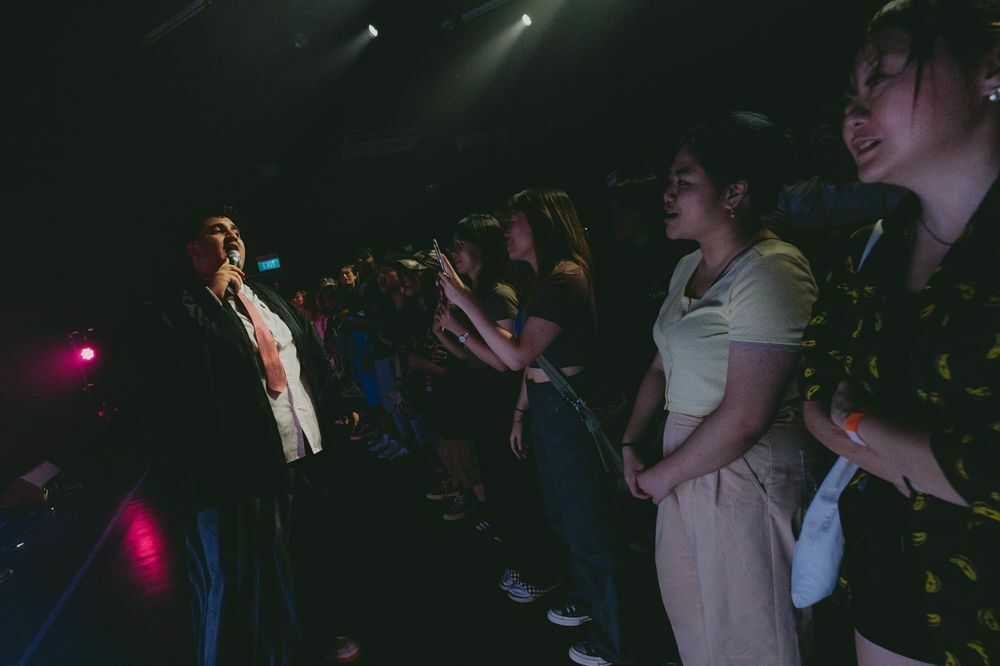 In this set, we found a welcoming space to share laughter, sway to the beat, and cry our eyes out at the TuneCore Stage. Malay-Sikh rapper ABANGSAPAU cleverly synced his phenomenal wordcraft with instrumentals as he delivered a hushed performance of 'boyhood', and later called upon the live band – who were also dressed in sarungs – for an uplifting live rendition of 'hahaha'. 
Despite the technical hiccups, there was never a dull moment with the sarung-clad gent. As we followed along with his "lame jokes and nonsense", our anticipation for his next act grew. In a stunning twist, ABANGSAPAU tapped local rapper and producer Mary Sue to join him for 'okei', and called his mother on stage to dedicate an emotional display of 'Mama,' to her.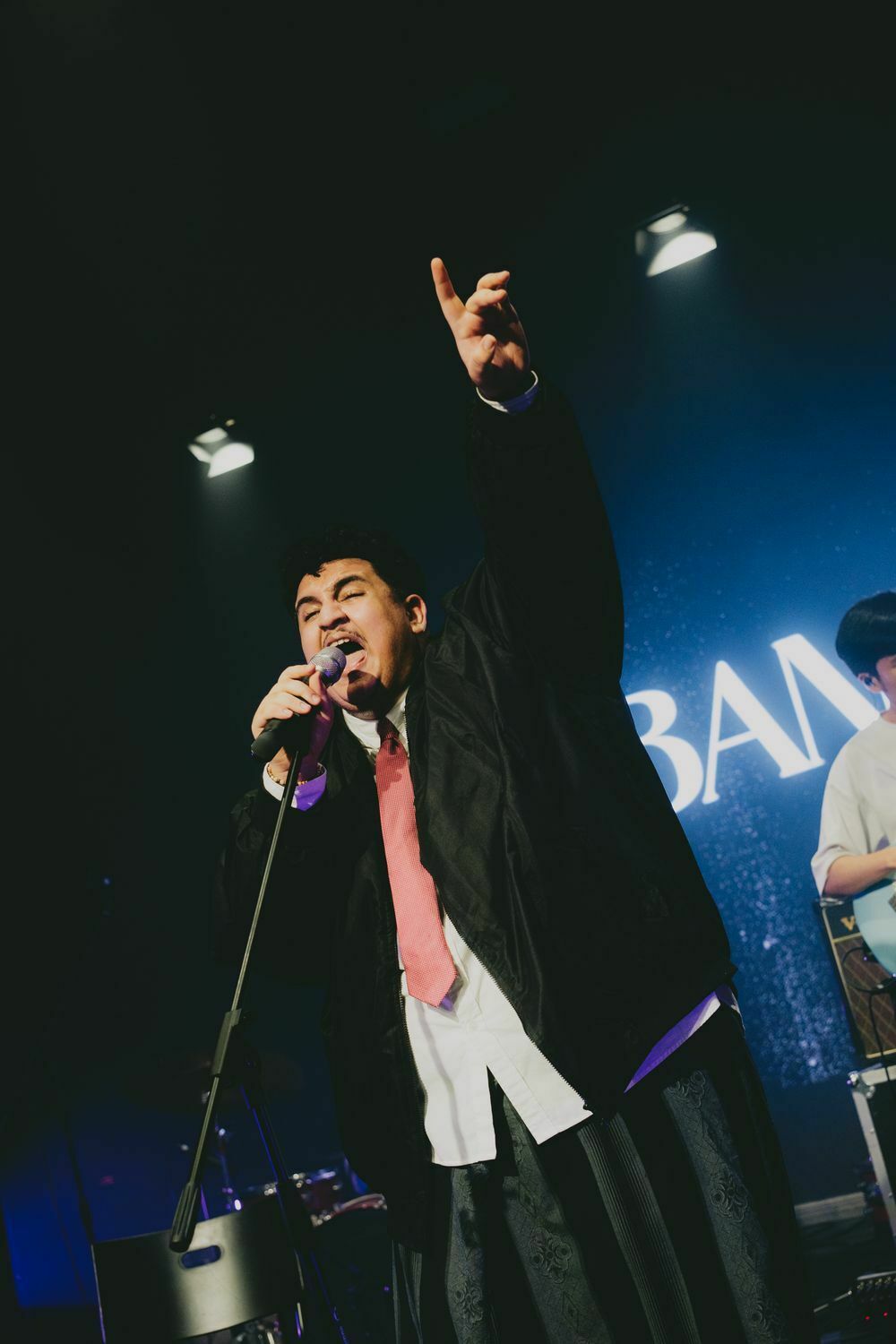 "I chose songs that you could sing along to, dance to, cry to, groove to, hold someone you love to. I just wanted to encapsulate as much as possible what an ABANGSAPAU live experience could be," he recounted.
ABANGSAPAU, who attended the 2022 edition of the festival as a fan, also shared: "This is not just a set where you perform, and that's it. It's a place to meet new people, network, collaborate, and experience music you never would have otherwise come across."
---
inch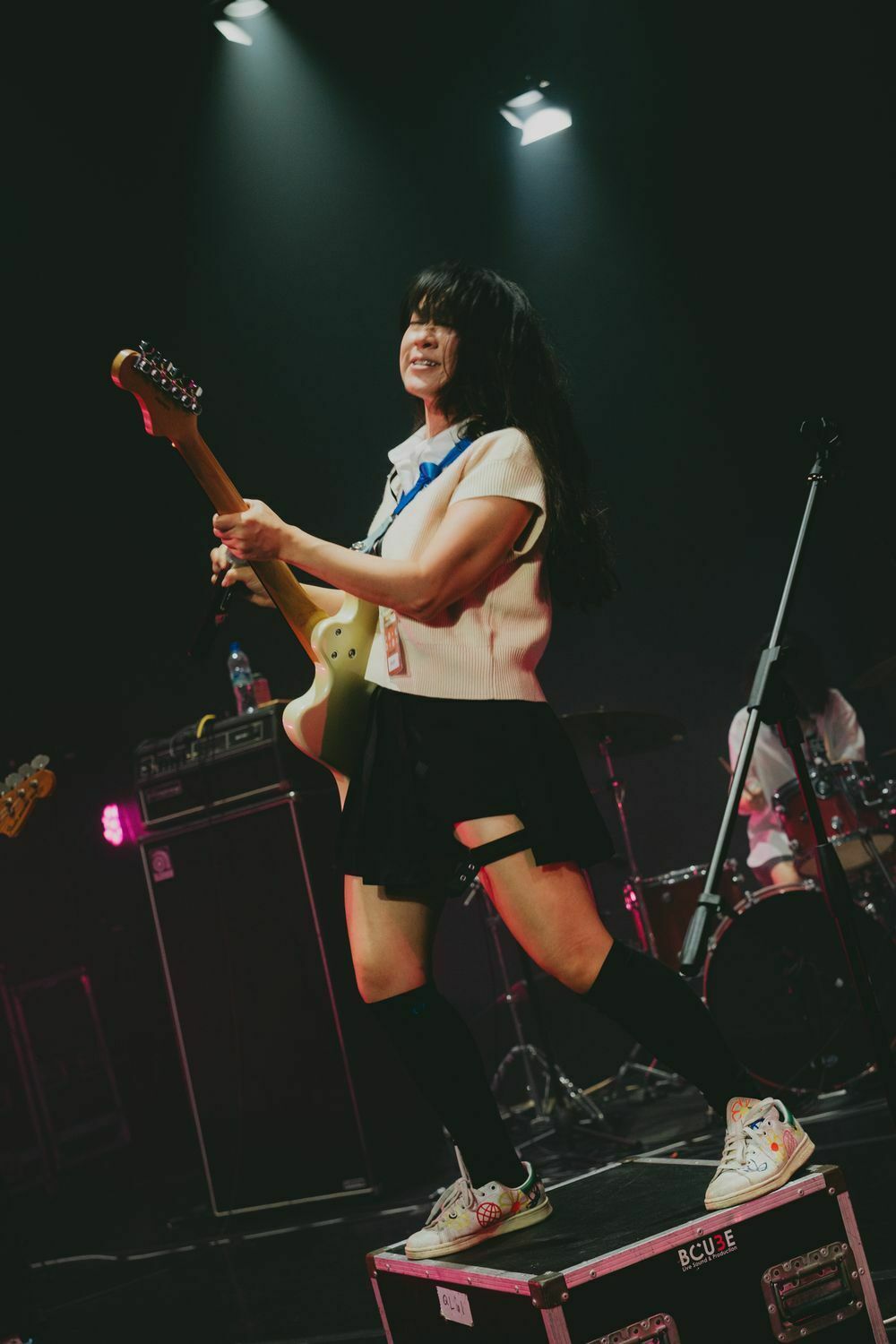 Local songsmith inch was the final act of a memorable weekend. Sporting a school uniform and a pure noise showpiece, she made us eager to go back to school. Together with her live band, inch rocked out unreleased material in hopes of giving us a much-needed "catharsis". 
She explained how she went about curating her festival setlist: "I don't know about you, but I've been feeling quite frustrated, helpless, and angry at how the world is the way it is. There's a time for introspection, but now feels more than ever the age of calling a spade, a spade, and drawing attention to the incongruence in our lives." 
 

 

View this post on Instagram

 
The award-winning multidisciplinary artist also shared that Goodman Arts Centre used to be the premise of three different schools including her alma mater, LASALLE College of the Arts.
"[It was] amazing. [It was] such an honour to share the lineup with so many amazing regional artists. Goodman Arts Centre has always had a special place in my heart too. I spent so much time mucking about while I was studying fine arts then. [It] felt like a fun homecoming," she said.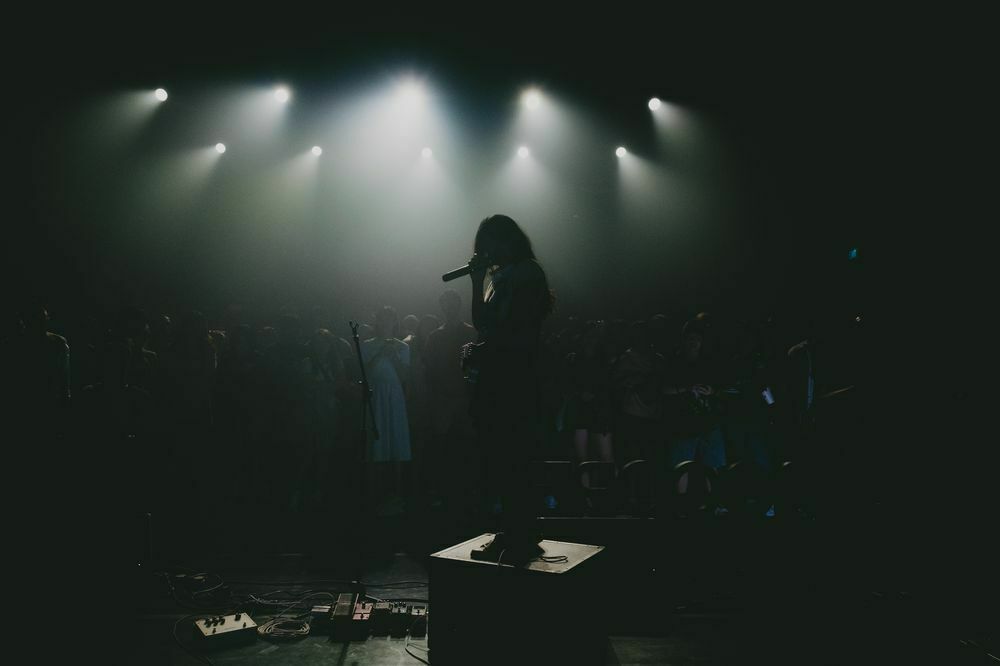 Given the significance of this year's venue to her, it was fitting that inch was the one to wrap up AXEAN Festival 2023. And it was during her set that we saw how far she's come as an artist.
---