The Singapore Chinese Orchestra (SCO) will be venturing on their China concert tour soon. 
SCO are set to showcase three concerts at the China Shanghai International Arts Festival (CSIAF) from 9 to 13 November 2023. 
Hosted by the Ministry of Culture and Tourism of the People's Republic of China and organised by the Shanghai Municipal People's Government, CSIAF stands as the country's sole state-level arts festival and is a noteworthy platform for cultural exchange. 
In a press release by SCO, Executive Director Mr Terence Ho shared: "We are very honoured to be invited by the China Shanghai International Arts Festival (CSIAF), and bring SCO's distinctive sounds to the Chinese audience. Singapore and China are close friends; we have built a longstanding and fruitful partnership that is rooted in the arts and culture affinity. We hope our music will inspire the audience with new encounters of the East and Nanyang, of traditional and classical, and virtuosic performance by the soloists and the SCO".
Learn more about their performances below.
---
DiSCOvering Treasures of Chinese Music – In Search of the Magical Musical Bows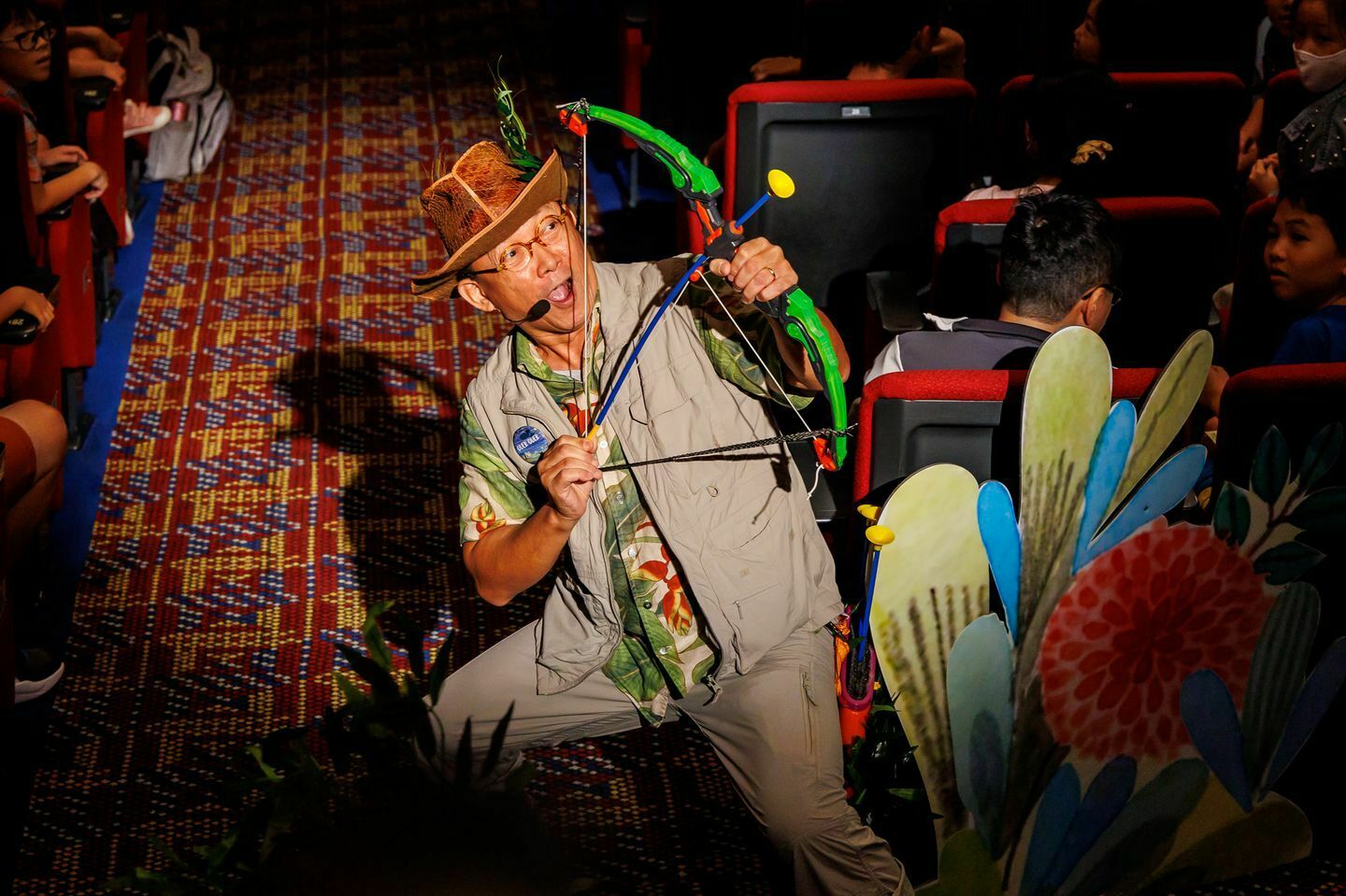 Principal Conductor Quek Ling Kiong will be taking form of his character, Quek Quek, to entertain young music lovers at the Shanghai City Lawn Music Plaza and Xiangyang Park on 10 to 11 November. In Singapore, the Quek Quek series is dubbed to be a popular programme to present Chinese orchestral music to children. This programme is prepared to make its international debut, in hopes to bring joy to families beyond Singapore waters. 
These concerts will be livestreamed online on CSIAF's official WeChat account(中国上海国际艺术节), and 看看新闻app、澎湃新闻app、经典947 WeChat Moments、新民晚报拾艺路 WeChat Moments.
---
Legends of Nanyang at the Shangyin Opera House
Guided by the direction of Principal Conductor Quek Ling Kiong and Conductor Emeritus Tsung Yeh, the SCO will perform Legends of Nanyang on 12 November. The specially crafted programme is designed to deliver unique sounds and locally-inspired flavours to fresh ears at the Shangyin Opera House. 
Principal Conductor Quek will lead the orchestra in Ceilidh, which will take the audience through a range of spirited and lively folksongs from Scotland, Ireland, or the northern regions of England. Ceilidh is inspired by the work of Singapore Cultural Medallion recipient Eric James Watson. 
Apart from that, the concert will see concertmaster Li Baoshun performing The Legend of Merlion with SCO and Pipa Principal Yu Jia showcasing a pipa concerto in The Sword and the Scroll, under the baton of Mastro Yeh. 
Tickets to SCO's Legends of Nanyang are available for purchase via Shangyin Opera House's official website. Prices start from RMB 80. 
Watch SCO's Music Edventures with Quek Quek here.
---