That's a wrap for another epic year of Baybeats 2023. 
Held from 6 to 8 October, the annual festival was home to a stellar line-up of local and international acts, and there was just too much to take in across the three wholesome days. 
Apart from discovering new music, and reuniting with the classics, the audience were served with remarkable showmanship from the Baybeats Budding Bands — indie rock project Count Vernon, instrumental rock band M.Y.T.H, progressive rock outfit Taledrops, funk and hip-hop act The Workshop, and dynamic alt-rock group Thy Howler.
Initiated in 2007, the Baybeats Budding Bands mentorship programme has aimed to recognise independent local bands and provide a platform for them to showcase their talents. Through a guided mentorship with music veterans, this year's finalists were given opportunities to network, develop their skills, and perform on the Baybeats stage. 
Following Baybeats 2023, Count Vernon, M.Y.T.H, Taledrops, The Workshop, and Thy Howler shared the stories behind their formations and talked about achieving their dreams of performing on the Baybeats stage.
---
Count Vernon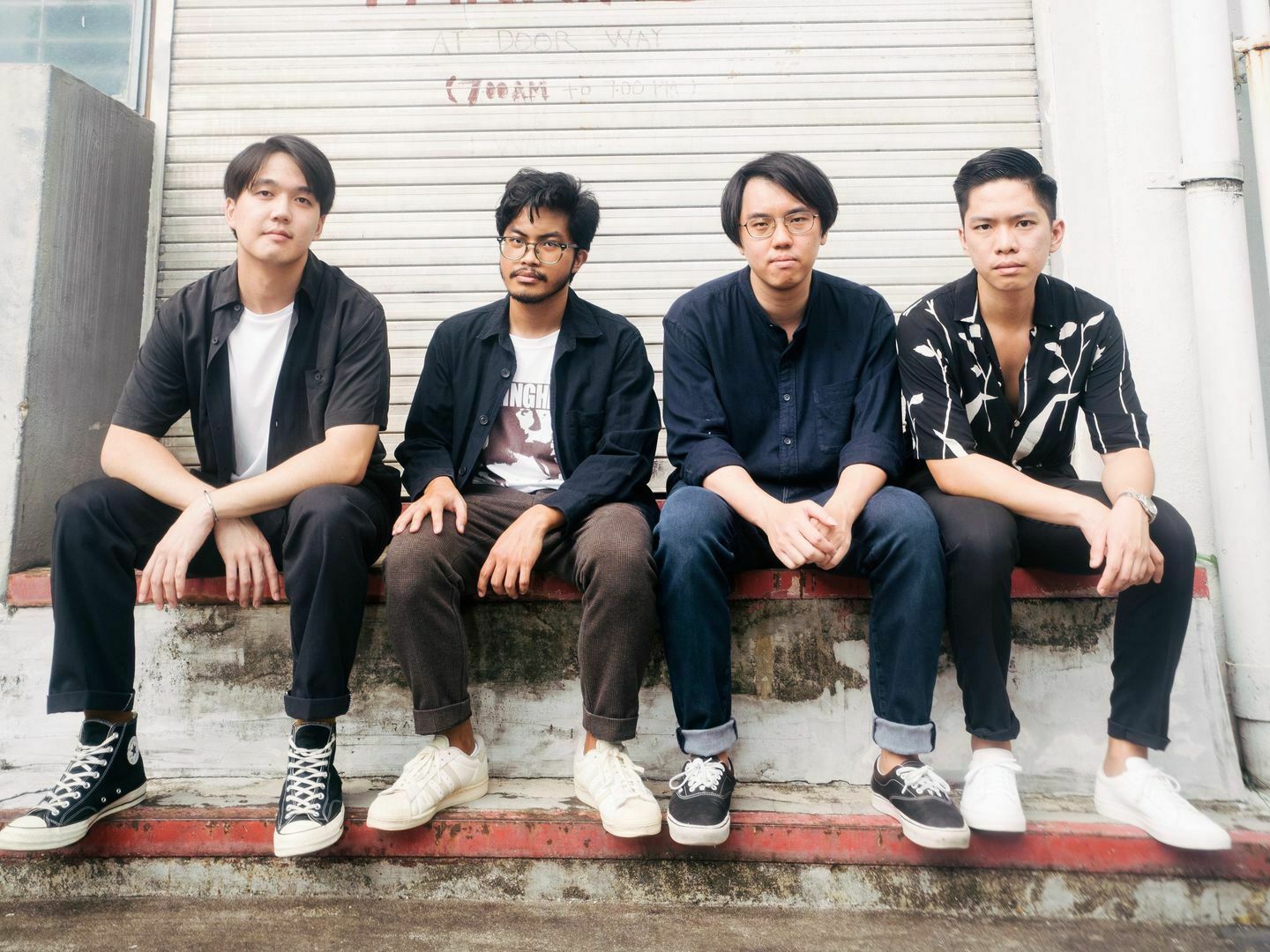 At the age of 17, Eli Ordonez began writing music for his solo project, Count Vernon. The vocalist grew up with the likes of the mid-2000s to 2010s post-punk revival era, which became the core of Count Vernon's soundscapes. On creating the signature sound for the indie rock act, Ordonez took inspiration from English rock trio Foals, three-piece indie rock band Two Door Cinema Club, American rock act LCD Soundsystem, and beatsmith Jamie xx, with a taste of A Tribe Called Quest's hip-hop appeal.
During a phase where he found self-awareness of his place in the world, Count Vernon dedicated his first five-track EP, Fearless We March For Miles, to his newfound growth.
Count Vernon had the honour of opening the Arena stage (DBS Foundation Outdoor Theatre at Esplanade) on the first day of Baybeats 2023, where Ordonez performed alongside band members Norman Lee (guitar), Josh Yong (drums), and Marc Ho (bass). And what a stunning set it was.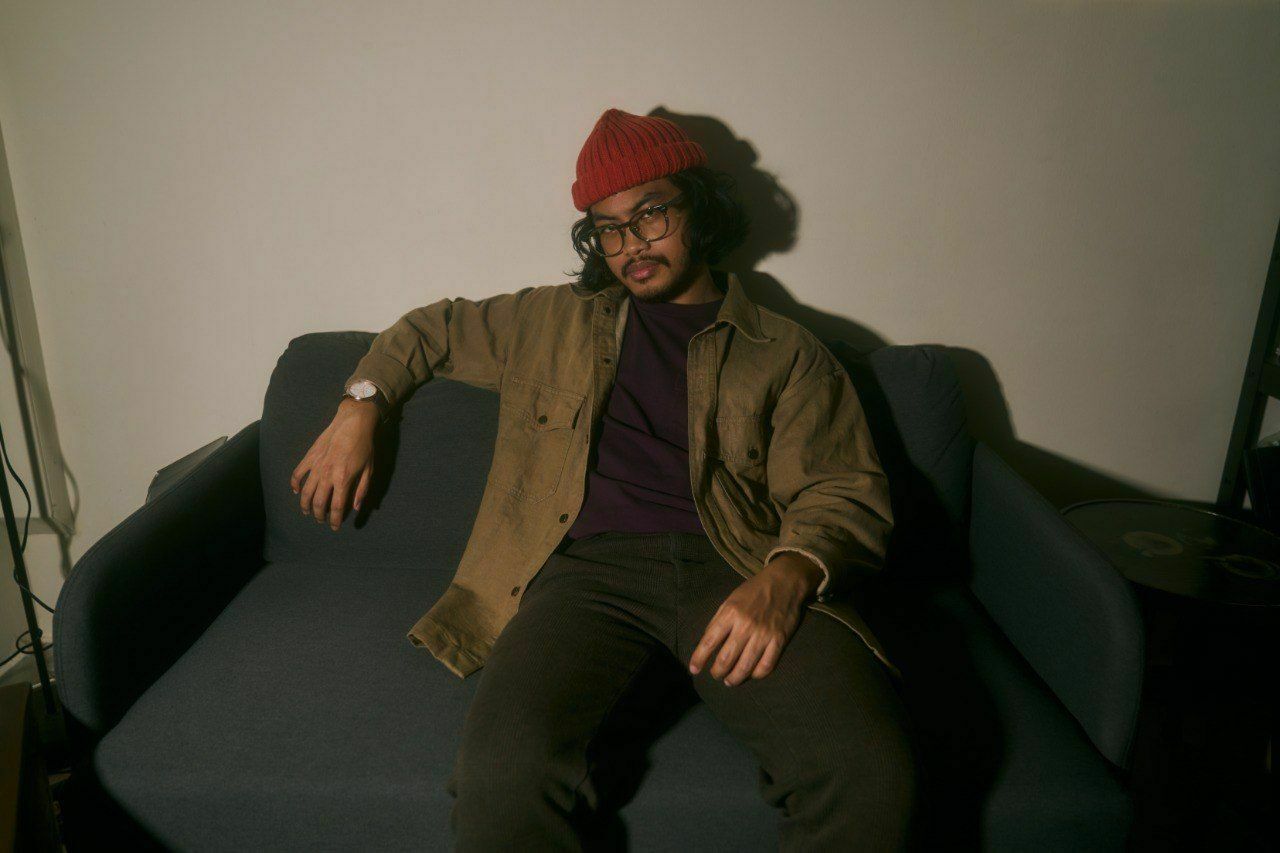 "I've always seen Baybeats as Singapore's biggest celebration of homegrown indie/alternative music – not only does it have an established reputation, but it is also really accessible to the public. I figured it would be a great platform on which I could introduce Count Vernon's music to fresh ears that have never heard us before. I've also always loved the energy of the Baybeats audience. Whenever I attended it in previous years, I'd notice the way the crowd responded to the music; it made me dream of playing on the same stage someday," piqued Ordonez. 
And finally, his dream came true.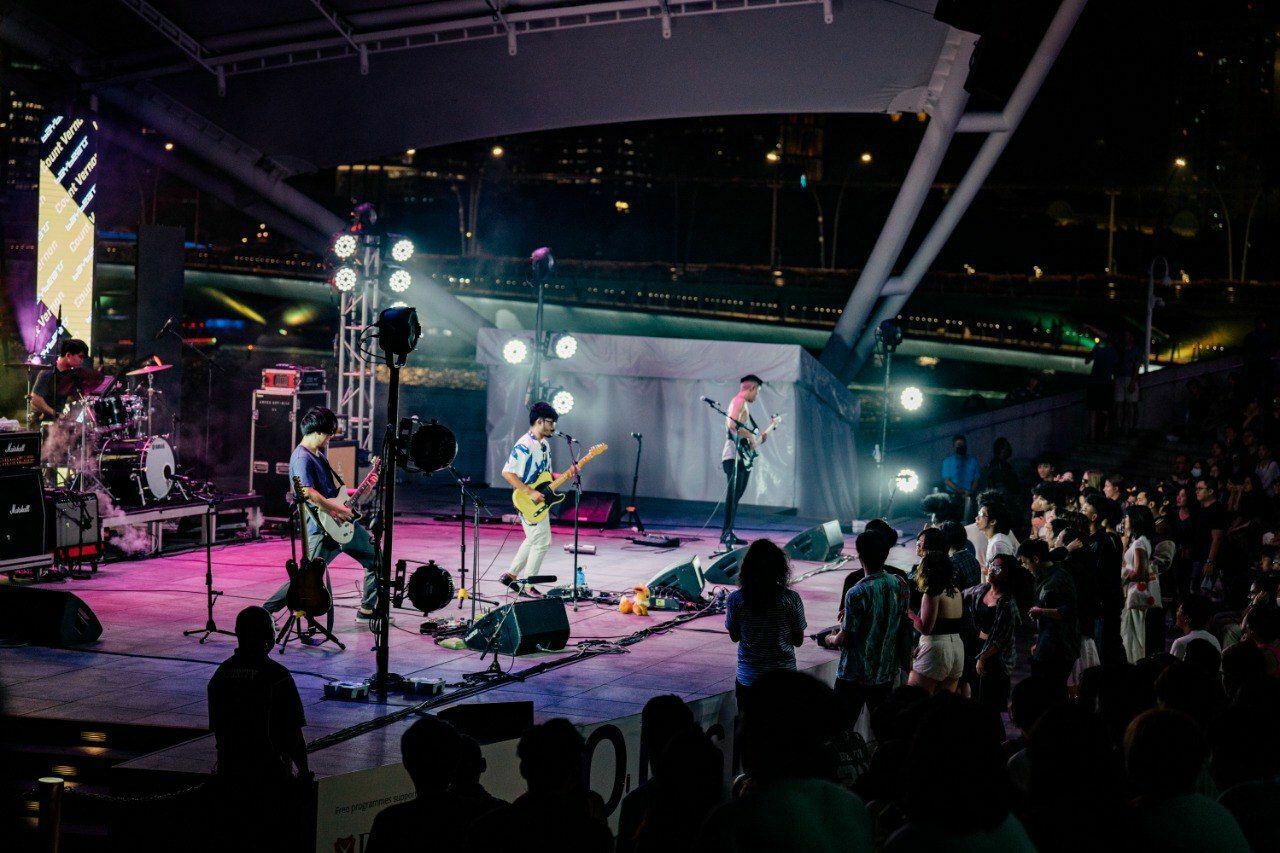 Prior to their performance at the homegrown festival, Ordonez, Lee, Yong, and Ho were drilled with new and helpful perspectives from their mentors – Isa Ong from Amateur Takes Control, multi-disciplinary artist weish, and Club Mild's Paddy Ong – who are veterans of the local music scene. By pushing them to widen their dynamic range and play around with more interlocking rhythms, the mentors imparted practical advice that has helped Ordonez and his mates break through their shells. 
When they made it to the second round of auditions, the band were already "on edge" as they had to perform in a live setting to showcase their set. But when the actual show day came around, all they wanted to do was have a good time.
 

 

View this post on Instagram

 
"We really wanted to prioritise just having fun and setting a good energy for our audience to feed off. While it was intimidating to know we were opening the festival, the concerns quickly melted away when I witnessed how enthusiastically the crowd was responding. Our audience was really warm and receptive – there was even a conga line and a bit of crowd surfing, I don't think there's any more we would have wanted! Just great vibes and good fun," said Ordonez. 
On to the next milestone, Ordonez is set to release his debut album under his Count Vernon project, The Nomad Diaries, on 10 November 2023.
Listen to Count Vernon here.
---
M.Y.T.H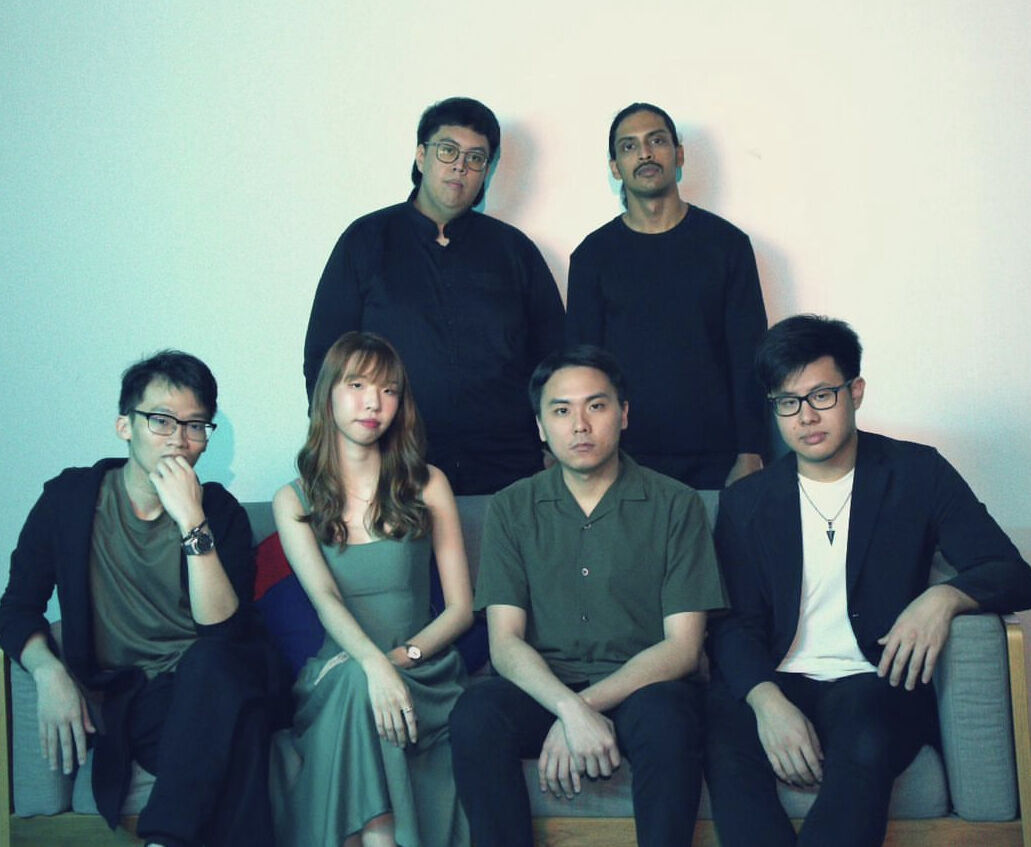 Back in LASALLE, band members Ryan (Keyboard), Sami (Keyboard), Aditya (Bass), Matt (Guitar), Yu Hao (Guitar), and Syahmi (Drums) used to back each other up for their ensemble classes. 
But sometime last year, Matt had a dream: "I was on a stage along with Yu Hao playing to a massive crowd of people. After the applause, I turned to look behind me and there was this huge hanging banner that read "M.T.Y.H" or something along those lines. After I woke up, I immediately texted Yu Hao with what I had just experienced. The first thing he said to me was 'Matt, that's a terrible idea.'"
When the season of Baybeats returned in May, Matt and Yu Hao called upon the rest of their mates and decided to take a leap of faith. Thus, M.Y.T.H became a reality.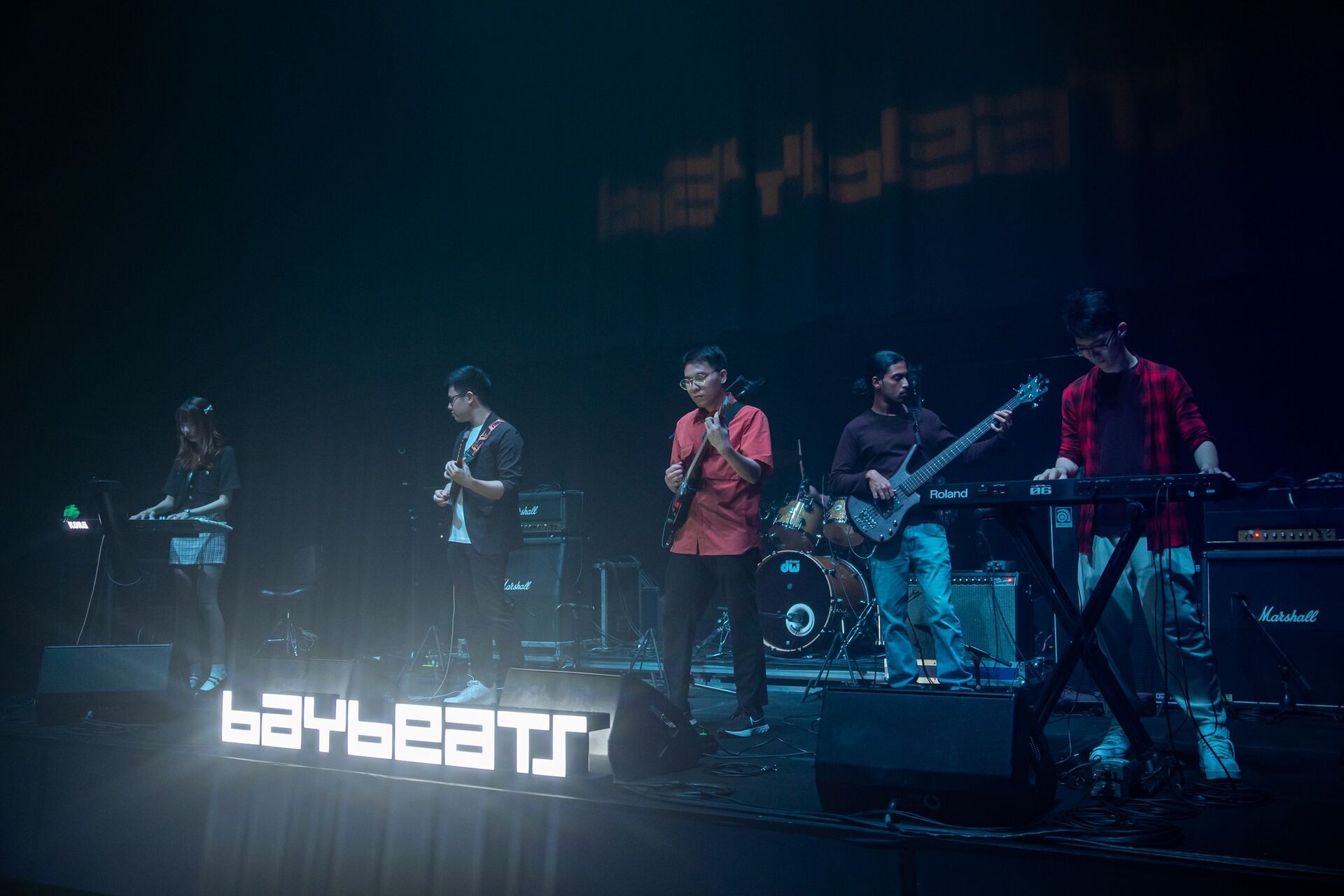 Turns out, all six of the members were on the same page as they had always wanted to perform at Baybeats. 
"Back when I was 18, during the early days of playing drums and playing in local venues such as Pink Noise and The Analog Factory, Baybeats was a common topic that I always saw other musicians and bands working towards. We all looked at it as a platform to connect with people, and showcase our music in front of hundreds. Thus, it served as a milestone to many," shared Syahmi. 
Collectively, the unit thought it was a pressing opportunity to learn the fundamentals of being a band and to grow professionally. From receiving tips and tricks from their mentors to networking with other musicians in the budding bands, the band understood what it took to get their name out in the community.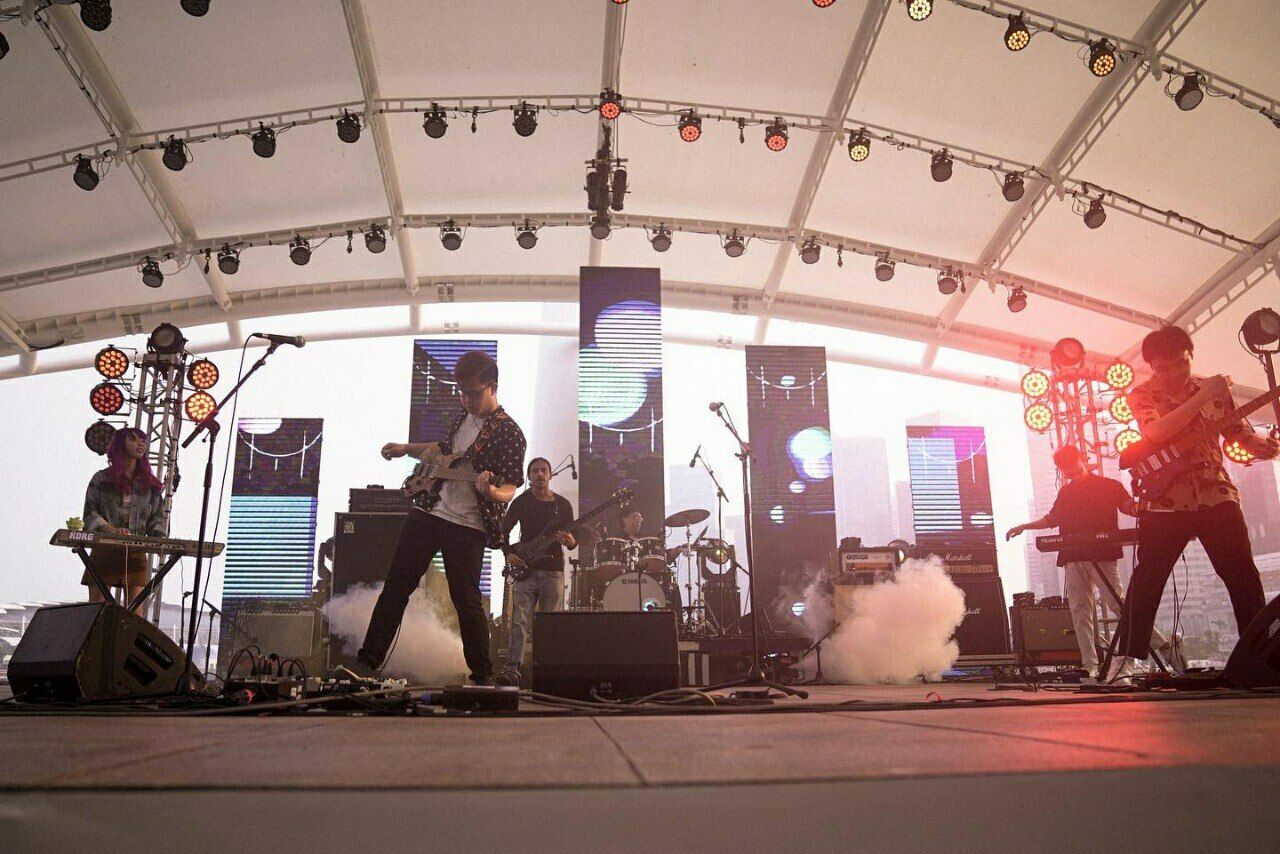 On their odyssey across the two months, Sami shared: "The two-month mentorship program passed in the blink of an eye. Our mentors, Rasyid from Wormrot and Paddy from Club Mild, not only shared their musical wisdom but made the entire journey immensely enjoyable. They guided us not just in music but also in the intricacies of self-promotion and audience connection, both on and off the stage."
Apart from drilling the unit on how to improve their sound, the mentors also rendered insightful advice on instrumentation, composition tips, and stage presence – which also includes technical considerations like stage lighting and graphics.
 

 

View this post on Instagram

 
All the hard work and effort that M.Y.T.H put into the actual performance turned out to be a smokeshow. As the lights flashed on beat with the instrumentals, the unit successfully swooned the crowd and made them cheer for more.
"The Baybeats 2023 performance was an emotional one for me, in a good way. Everybody from our friends, family, mentors, other budding bands, and even friends who we haven't met yet were there to support us and cheer us on despite us being a band that just started out. I felt incredibly thankful for the support and the love that was shown that day," said Yu Hao. 
Listen to M.Y.T.H here.
---
Taledrops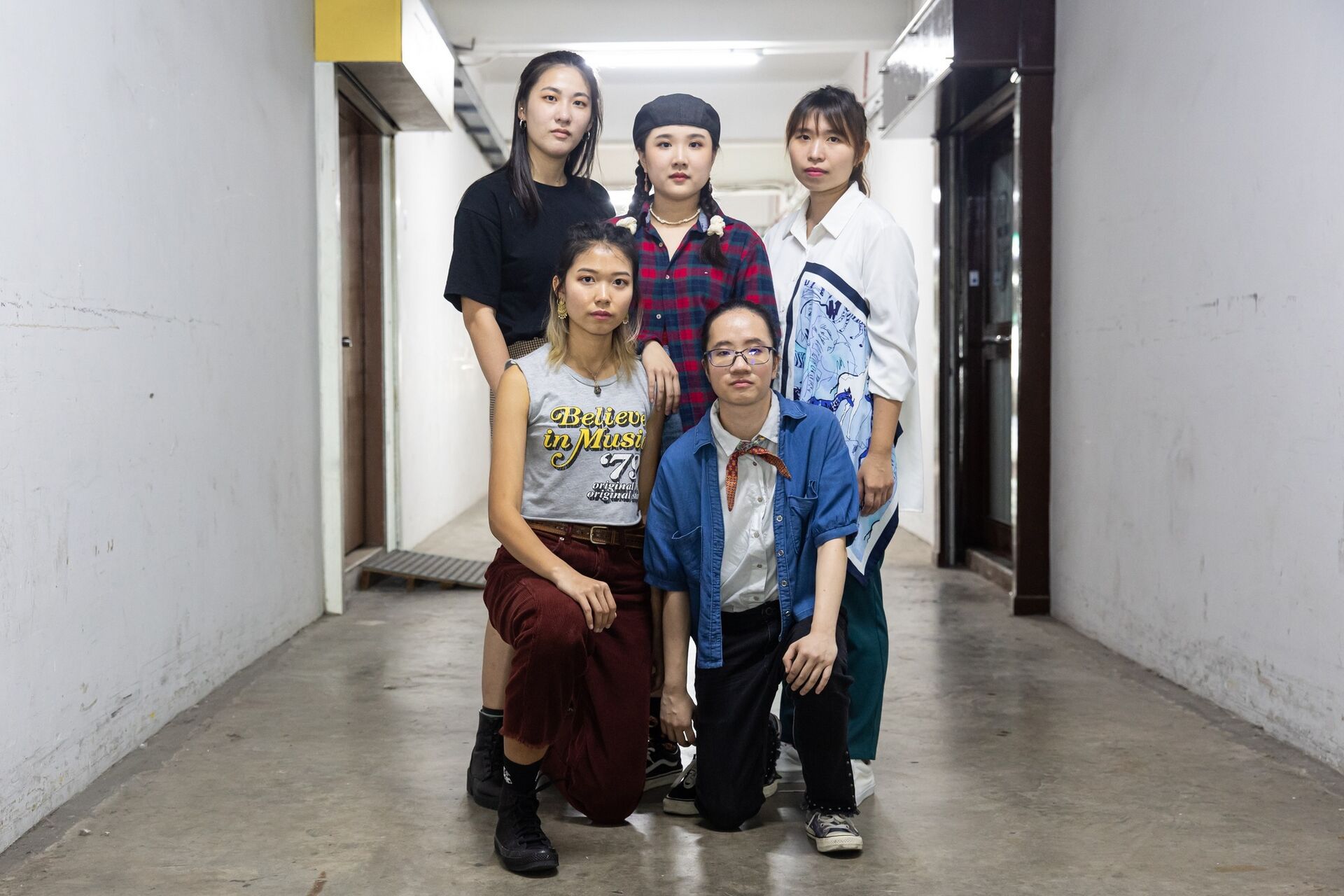 If you live for theatrics and drama, alternative progressive rock outfit Taledrops is all you need to fuel you up. Comprising of Pearly (vocals), Zee (guitar), Jingmin (bass), Shan (keyboard), and Kiara (drums), the members formed the band for their music elective programme in secondary school. 
The act's emotionally charged songwriting and field of rock noises can be credited to English rock band Muse, whom they collectively look up to as musicians and fans.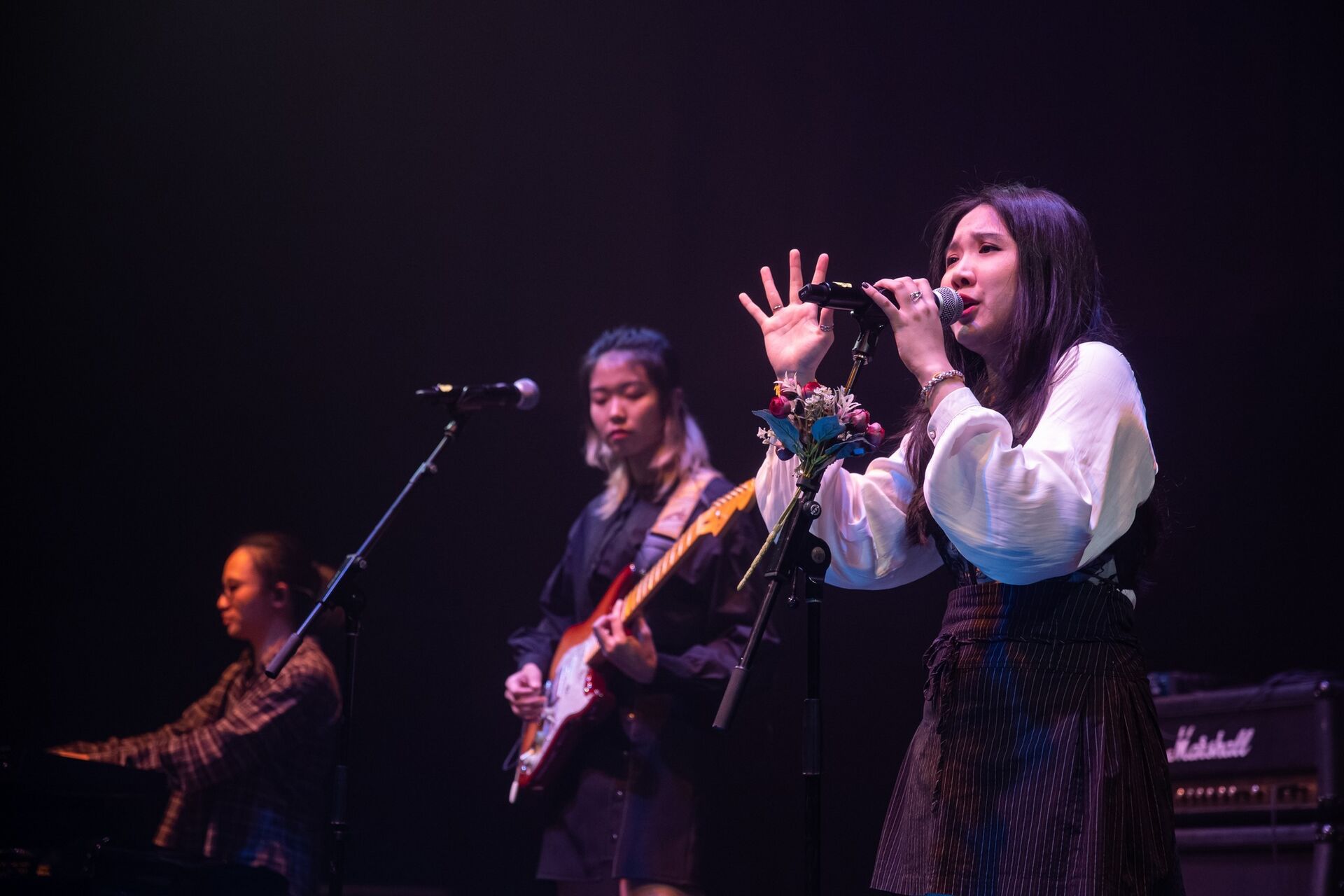 "Baybeats was always a stage we feel inspired by as so many amazing bands gather and share their music. Playing at Baybeats has always been something that we have wanted to do but didn't dare to dream of, or at least not until last year, when we got to meet other bands and people in the scene. We received a lot of affirmation and encouragement from them, which really spurred us to dream bigger and try for Baybeats. We also thought that this was the best time to embark on this journey because we aren't getting any younger," said Zee on behalf of Taledrops.
After spending two months carving out time to practice and sacrificing their Saturdays to attend workshops, the band dived into topics like music distribution, legal issues, and touring, to name a few. As they worked alongside Rasyid of Wormrot and weish, the ladies had ample support from their mentors as they worked to improve their vocal deliveries and stage presence.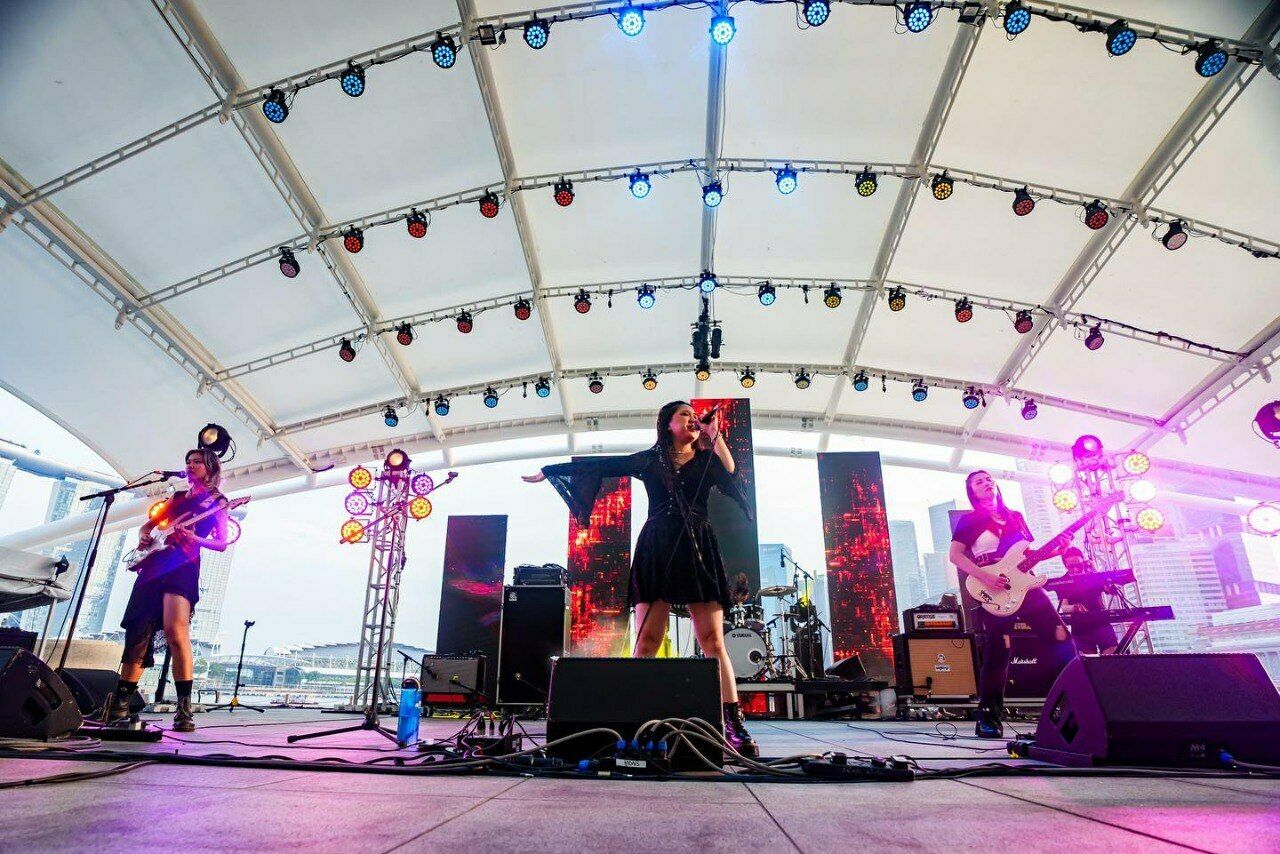 "It was definitely exciting to play to our biggest crowd on the actual day! While we were nervous, we reminded ourselves that this was the moment we have been working hard for and told ourselves to relish in the moment as much as possible as it would pass by very quickly. Playing at Baybeats still feels surreal to us. It was amazing to be able to play in the lineup with so many other established bands."
 

 

View this post on Instagram

 
Performing as a Budding Band at Baybeats 2023 marks the beginning of their journey in the local music scene. Taledrops recently released their first single, 'Kafka', on Bandcamp, and it will subsequently be released on all major streaming platforms.
Listen to 'Kafka' here.
---
The Workshop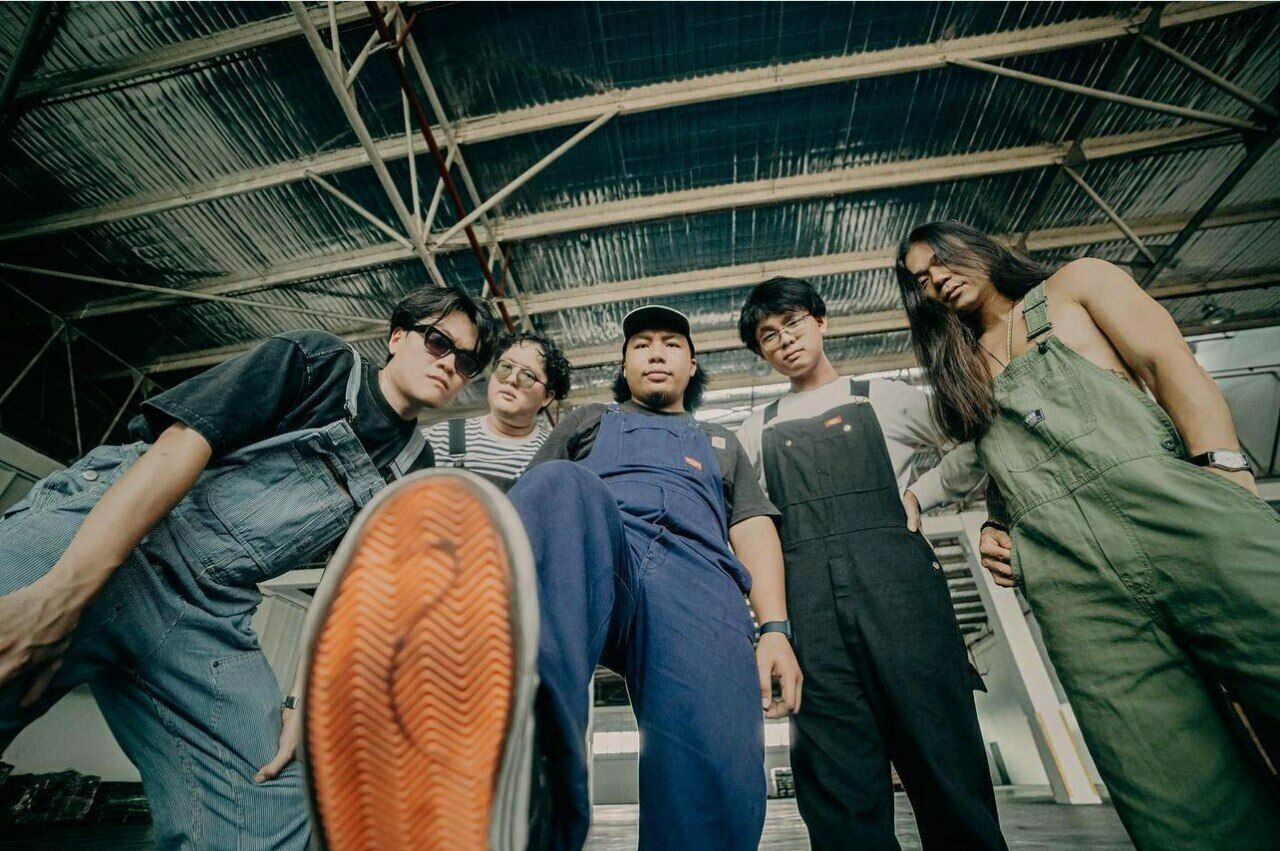 Ever since hip-hop enthusiast San (The Wordsmith) watched 730BEDSIDE perform at Lithe House, he craved to form his own band.
So when Baybeats announced the open call for the Budding Bands Programme on Instagram, the seasoned rapper thought it was about time he got to work. San roped in his friends Shan (keyboard), Cusco (guitar), Jack (bass), and Francis (drums) for his long-awaited adventure. 
A little ways down the road, The Workshop opened shop. Together, the five-piece only rode on two practice sessions before their first audition and were eventually shortlisted as one of the Budding Bands for the year.
On the mentorship programme, San shared: "The two months were a whirlwind of workshops and practice sessions. Hearing from [local music] veterans [on] how they run their labels and what they looked for in bands, we learned how to better showcase ourselves to our audience and the industry. Our mentors played a big role in shaping our sound as well, helping with things like EQ-ing guitars on the pedals, keyboard patch suggestions, to even a back-and-forth rhythm section to make the sounds pop. It goes to say that these things we learned will definitely go a long way for us!"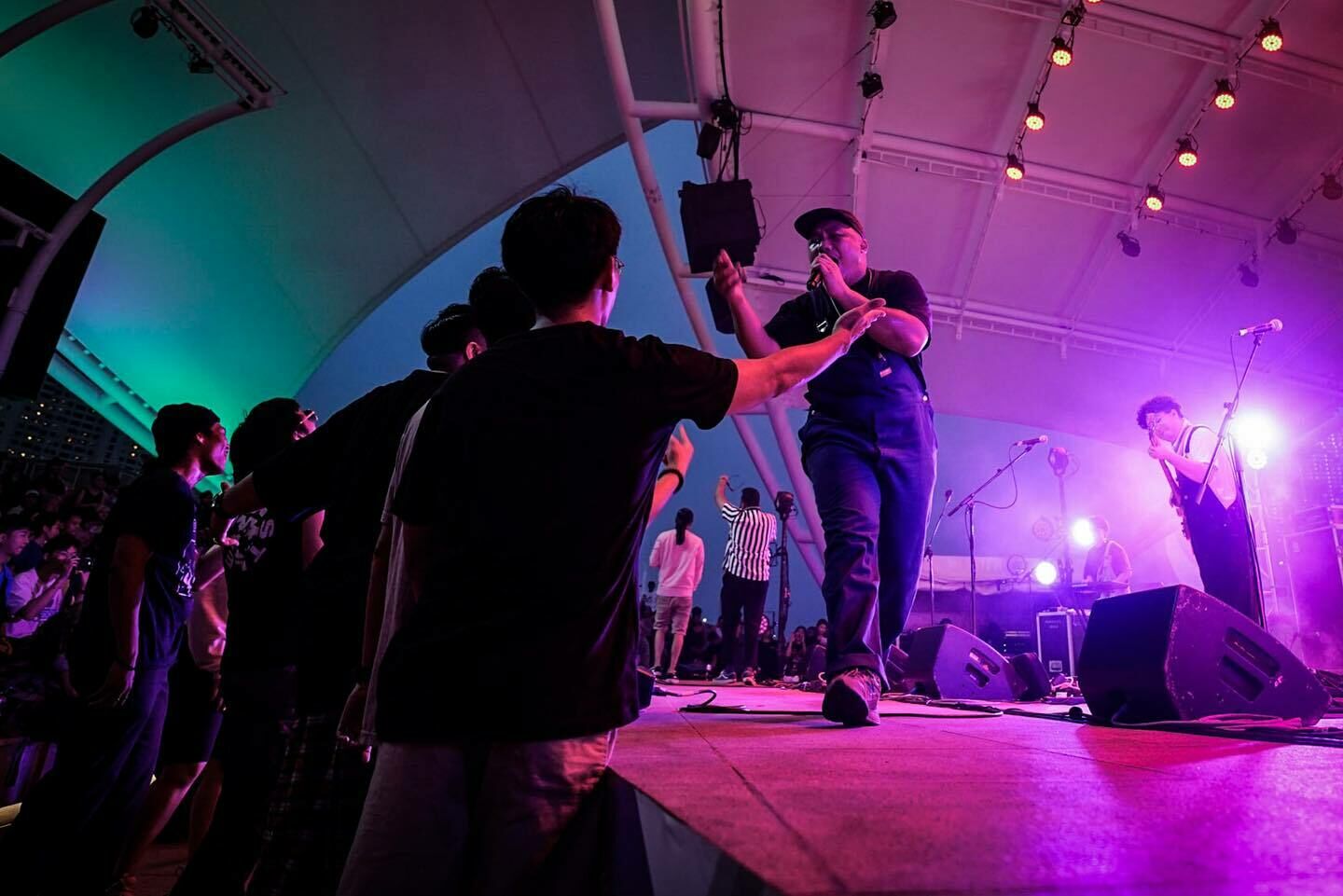 As they geared up for the second round of auditions, the band not only imparted their mentors' wise words to their music, but also used them as stepping stones to build their impeccable showmanship. 
Show day was nothing short of amazing for The Workshop. They left a vivid impression on the audience, blending addictive funk and hip-hop. Judging from the matching overalls and interactive back-and-forths with the crowd, there's no doubt that this will not be the only outstanding performance we'll witness from the act.
 

 

View this post on Instagram

 
"Overall it was quite a humbling experience, especially when you go up on stage and see you have a full house at a well-known festival in SEA," the band collectively said. "We are going to still be San's backing band and wouldn't want to stop performing with him. Regardless [of whether] the members stay the same, as long as The Workshop stays alive, we'll always be around opening up shop somewhere!"
---
Thy Howler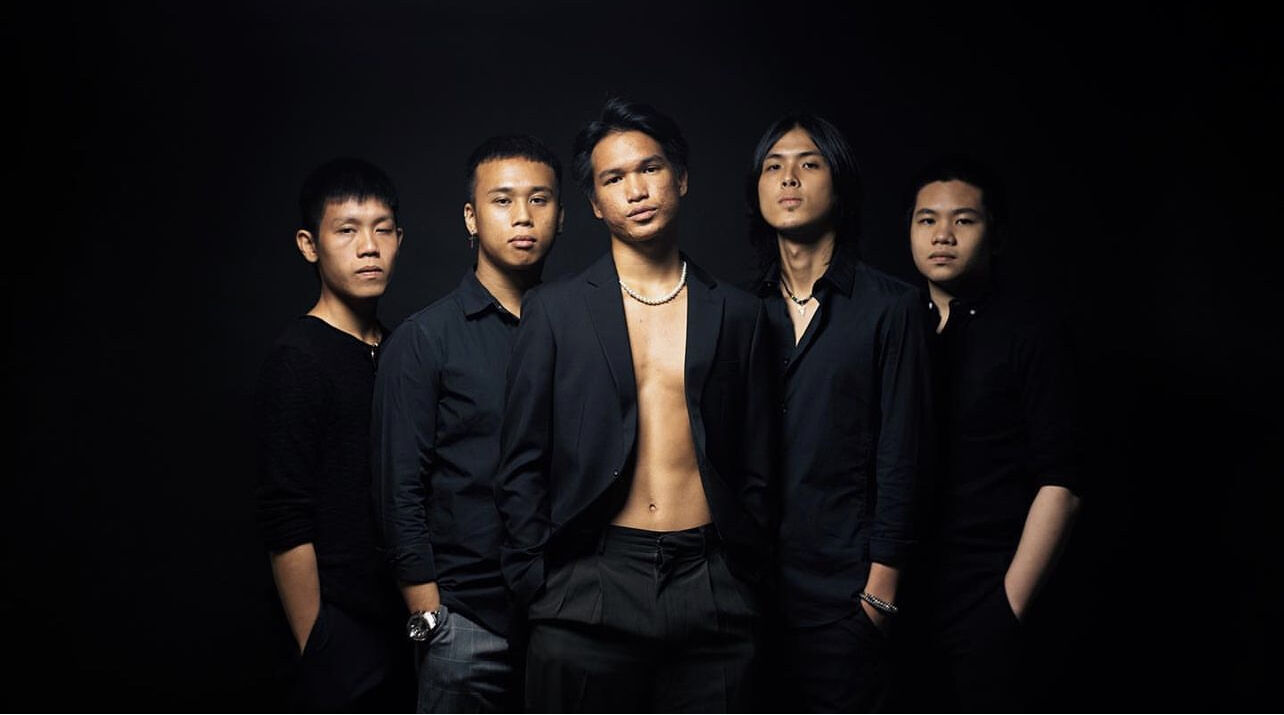 Thy Howler stands in a league of their own in the alternative-rock scene in the Lion City. Influenced by a slew of international rock bands including, Nothing But Thieves, Bring Me The Horizon, Linkin Park, and Deftones, they weave introspective songwriting about isolation, optimism, and sadness, into their complex compositions.
What once was a solo project by lead vocalist Joseph became a collective effort between him, Alex Hooi (guitar and producer), Reuben Lam (drums), Denzel Queck (bass), and Theophilus Liong (keyboard) when they performed at Singapore Polytechnic's Diploma in Music & Audio Technology's graduation show.
The band debuted under the moniker Titanium Loin, but as they took account of Joseph's vocal style that resembled a "soulful howl", the name Thy Howler was born.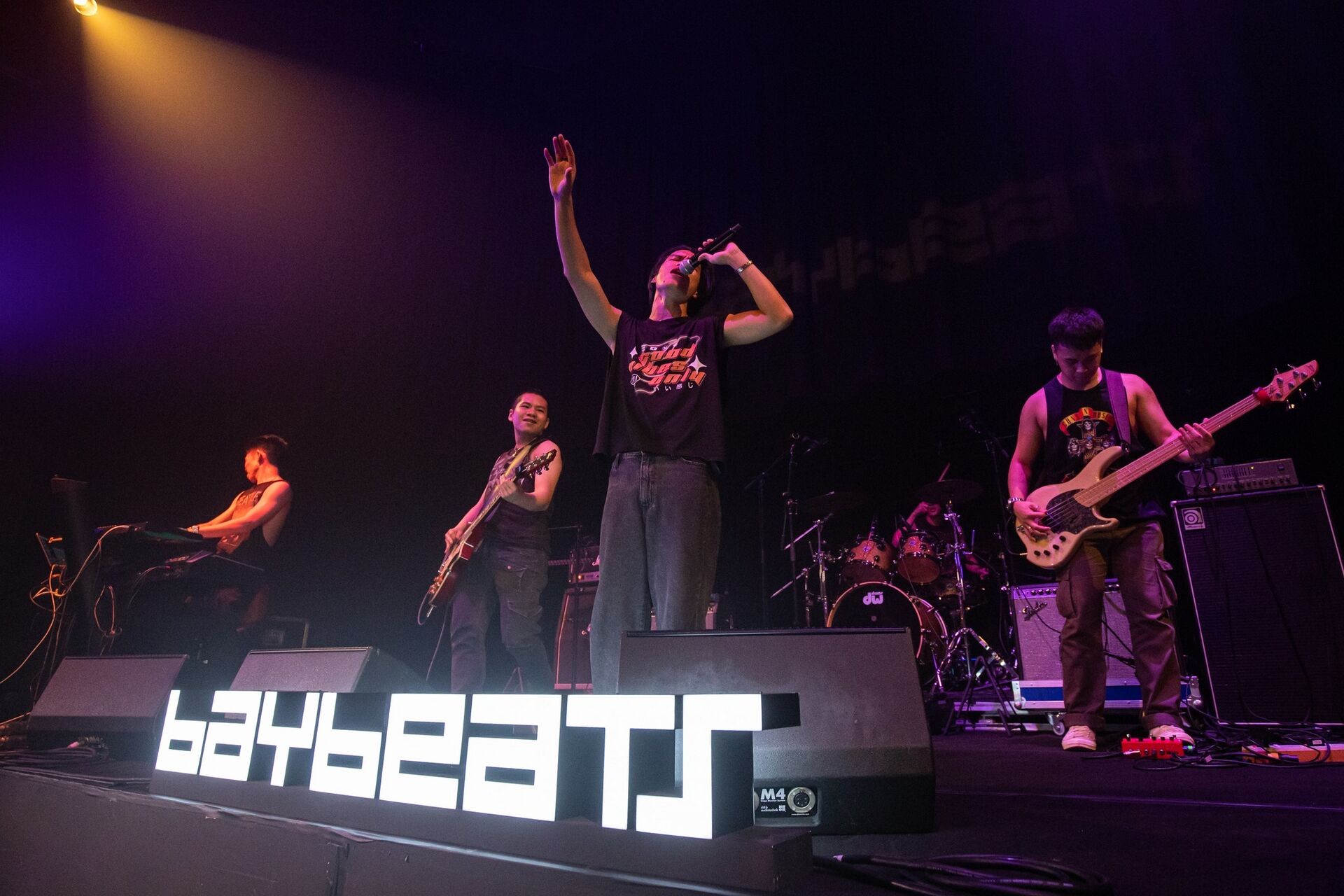 After their Roses 2023 gig for Valentine's Day earlier this year, the act found themselves in a performance slump – with no other concerts lined up. So when Baybeats 2023 came through with the Budding Bands Programme, it paved the way for them to reignite the fire.
"The Baybeats Budding Bands mentorship sessions profoundly informed our understanding of the critical aspects involved in managing an independent band. Key takeaways encompassed clarifying individual motivations, recognizing our respective responsibilities and commitments to the band, as well as emphasizing the importance of branding, marketing, organization, and management," the band shared.
They continued: "During the two-month mentorship program, Leonard Soosay guided us, shaping our musical journey. We shared some other demos we'd been working on during this time. His feedback and insights helped us refine our demos and explore fresh, innovative ideas. Overall, the mentorship program was instrumental in our band's development, providing us with a more defined vision and purpose."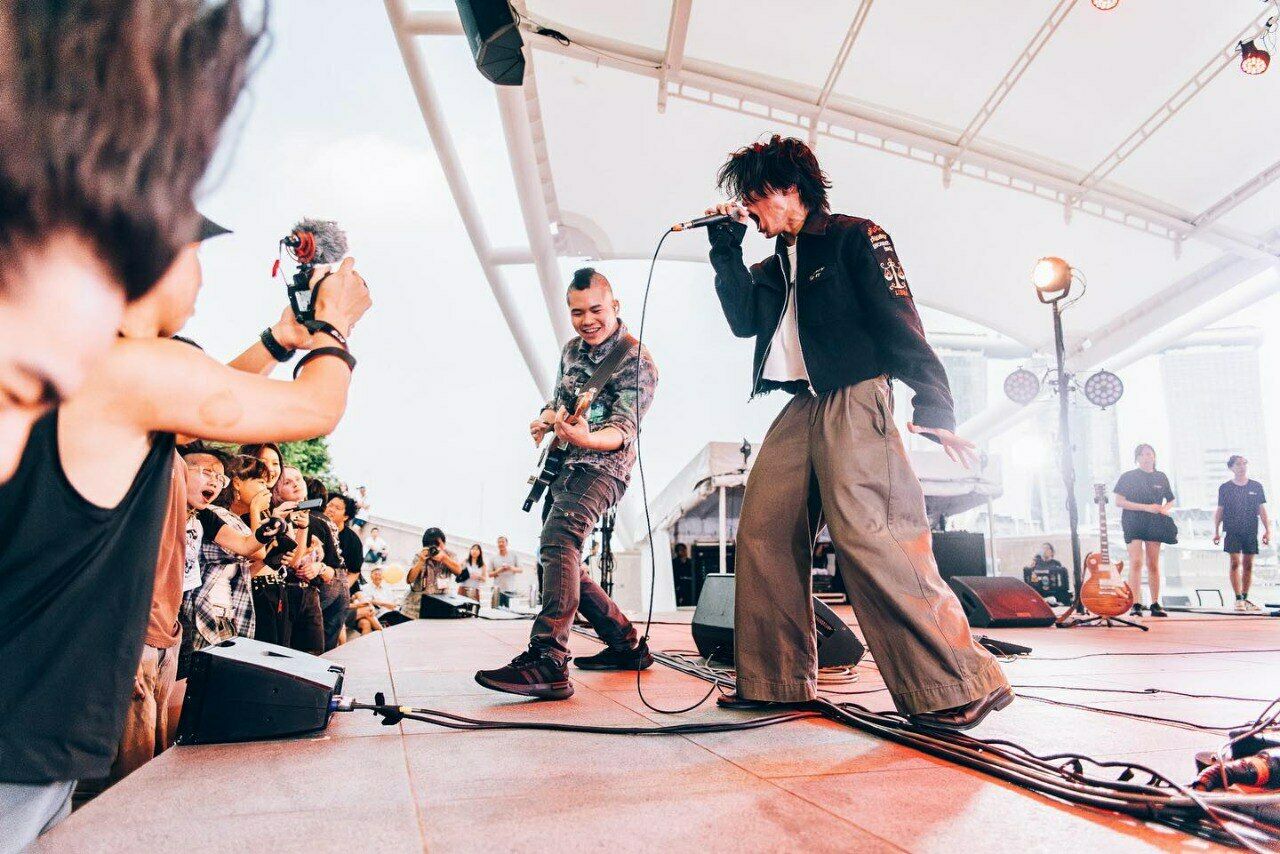 The second round of auditions gave them a preview of how the crowd would react to their music. This provided them the leeway to refine their setlist and integrate two fresh songs into the lineup for the actual show. As the band intended to boost the "dynamics and emotional contrast" of the 30-minute set, they were pleased with the outcome.
 

 

View this post on Instagram

 
"The crowd's energy and reaction, it was intense, immense, and overwhelming for us. We never expected people to be so familiar with our songs, let alone our lyrics and melodies. This has fueled our determination to produce content of the highest caliber that our listeners deserve. We're incredibly grateful to everyone who supported us at Baybeats, and we promise more to come."
Now, Thy Howler are in the works of writing and recording for an EP, with plans to release another single by the end of the year.
Listen to Thy Howler here.
---