In April 2015, The Great Spy Experiment took to social media to announce their disbandment.
"After ten years, we're calling it a day. Truth be told, this decision has been a long time coming. The last four years or so have been difficult for us, individually and collectively, and it's taken its toll. Some things once lost are lost for good," they wrote.
Citing a creative standstill as the reason behind their decision, the five-piece indie rock outfit chose to focus on their personal affairs after their final show on 6 June 2015 at the House of Riot triple bill showcase featuring iNCH and Charlie Lim.
Comprising of Fandy Razak (drums), Khairyl Hashim (bass), Magdelene Han (keyboards), Song (guitar), and Saiful Idris (guitar and vocals), the quintet came together in 2006 and grew to become veterans within Singapore's music landscape in the years that followed.
Prior to their departure, they undoubtedly left an indelible mark on Singapore's rock music scene – and are still prominent to this day. Take their debut album Flower Show Riots (2007), for instance. From 'Class 'A' Love Affair' to 'Late Night Request', the fusion of soulful songwriting and the band's wonderful clash of heart-thumping instrumentals made the album's tracks timeless creations from the Lion City.
But just when we thought we'd see the last of The Great Spy Experiment, they returned to rock out at the Powerhouse² (Singtel Waterfront Theatre at Esplanade) during Baybeats 2023 on 8 October, eight years after they went their separate ways. Not only did they perform classic favourites, but they also brought out their latest two-track single, 'Sanctuary / Secrets', for the first time on stage. 
In an interview with Hear65 following their reunion, The Great Spy Experiment get candid about their return to the local music scene, missing each other's company, and the inspiration behind their latest two-track single.
---
Hi, The Great Spy Experiment, welcome back! How does it feel to return to the local music scene after eight years?
Saiful: For me, there's just an overwhelming feeling of gratitude. When we started talking about playing again, I wondered if people would even care, you know? Because eight years is a long time to be out of people's lives. But in the weeks leading up to Baybeats and the days since, the love we have gotten from people has been crazy. So it's nice. Really nice.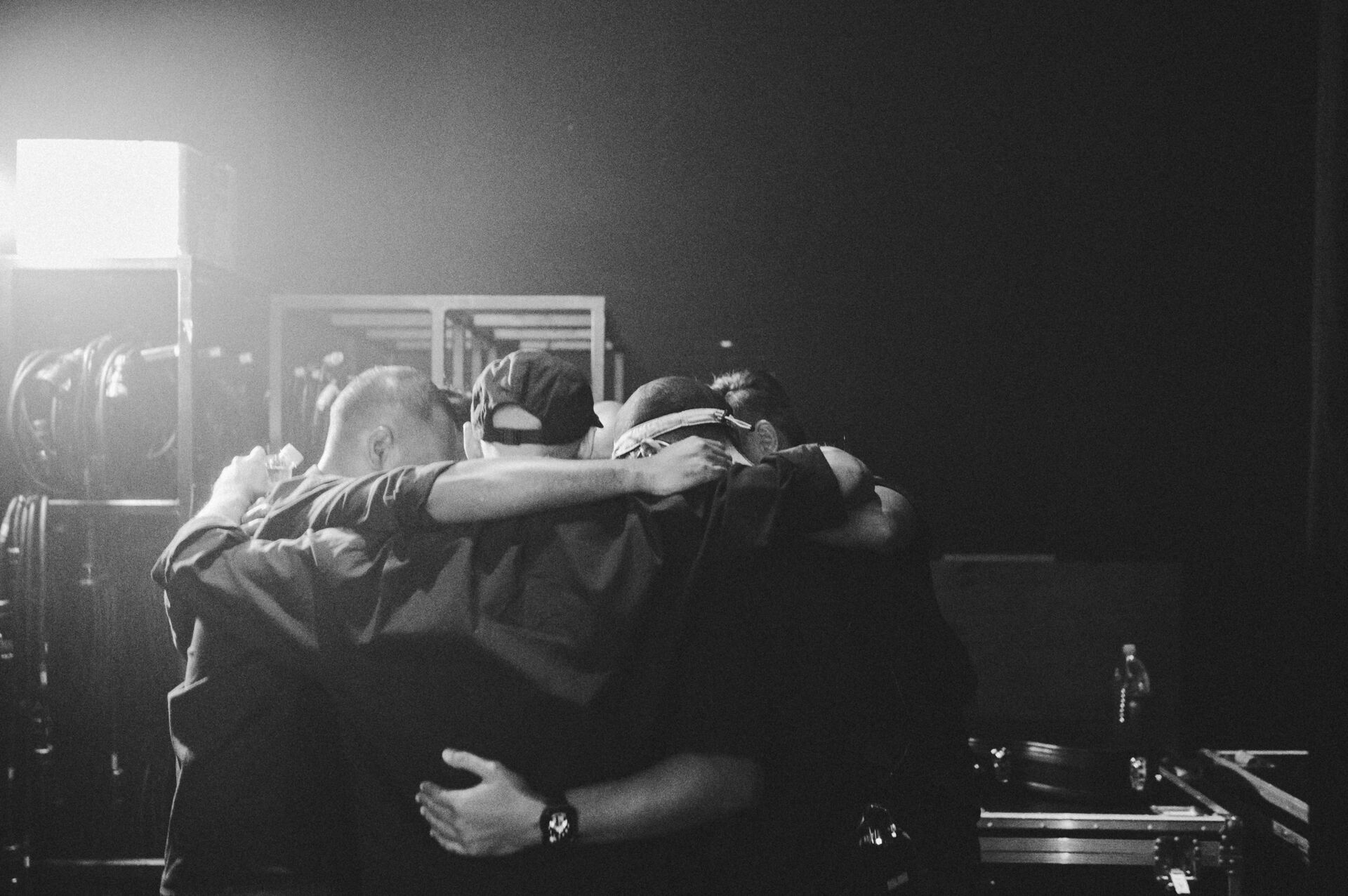 "I just wanted to play again with these guys. Because I missed them. I tried playing in other bands and it wasn't the same. It's like I couldn't get over that ex-girlfriend kinda feel."
Fandy: I didn't really care if people cared. I just wanted to play again with these guys. Because I missed them. I tried playing in other bands and it wasn't the same. It's like I couldn't get over that ex-girlfriend kinda feel. So for me whether people cared or not, that didn't matter. I also wanted my kids to see The Great Spy Experiment on stage. To answer your question, it feels good to be back. 
Khairyl: I'm just really happy that we are back [to] playing music as a unit again.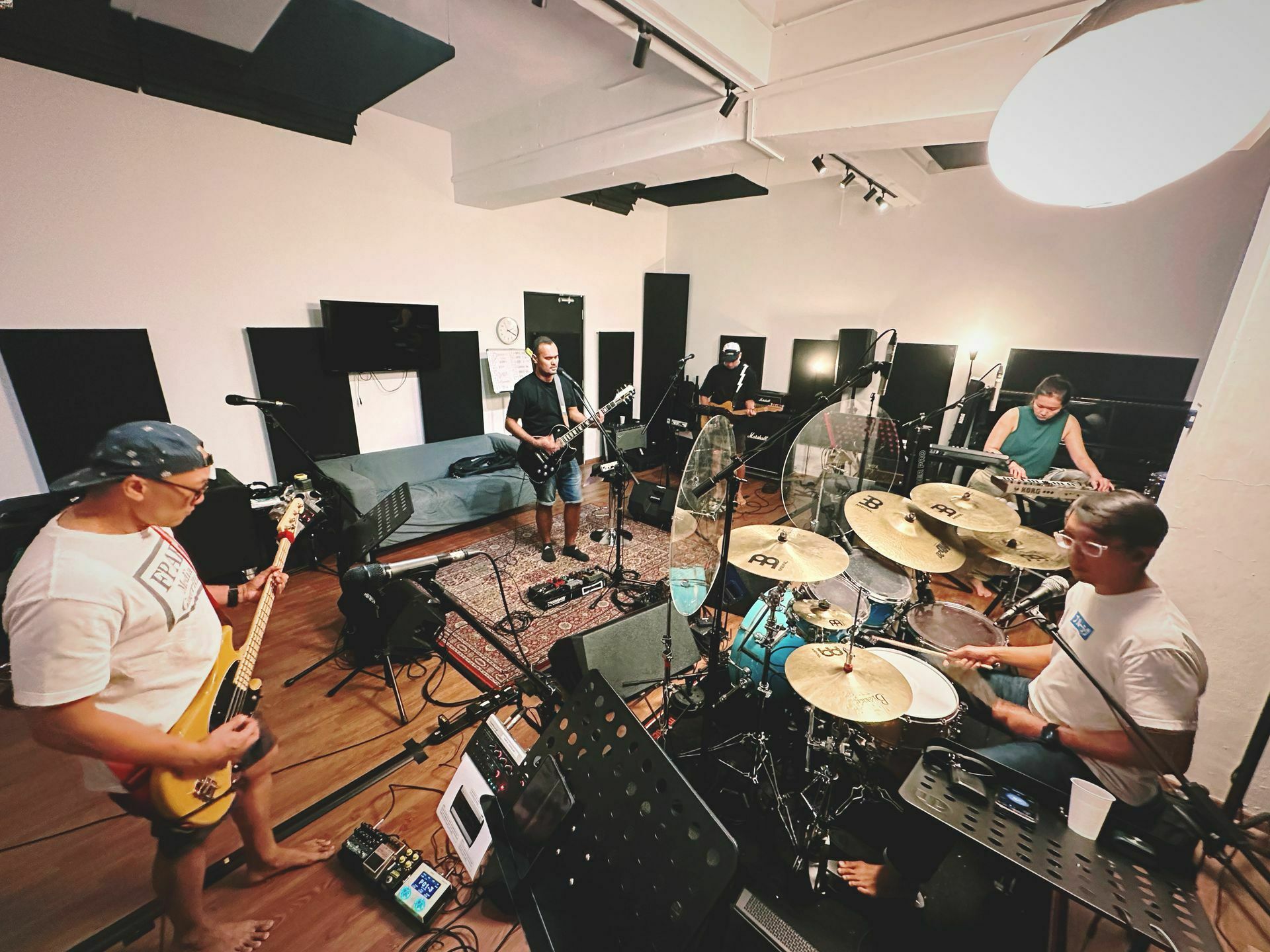 Magdelene: [It's] surreal, especially with the overwhelming response at the Baybeats set. I am also very thankful that we are all still able to continue to bring excitement and joy to the local music scene.
Song: I'm still feeling the buzz. The love and response we got at Baybeats was just unbelievable. I just want to say a big thank you to everyone who was there singing and dancing along with us. My heart is very full now.
During the hiatus, how did you stay connected with each other and remain engaged with music?
Saiful: I didn't, really. I pretty much just stayed out of people's lives, including theirs. There were the occasional messages, but not much else. As for the music, there were moments when I was listening to the music and worked on things, like re-mixed the Litmus Live EP, just to put the songs out there. But there were also periods of many months when I went without listening to our music. I still needed a creative outlet though, something that I could do alone and while the family was asleep, so I started producing dance music. I used to DJ before and perhaps a little bit during the early GSE years so that was always a part of my musical story. After several years of not doing anything, I decided to take it a bit more seriously. Between 2019 and 2022, I released close to 30 tracks, mostly deep progressive house, on my own label, SRNDR Records, as well as a few other labels.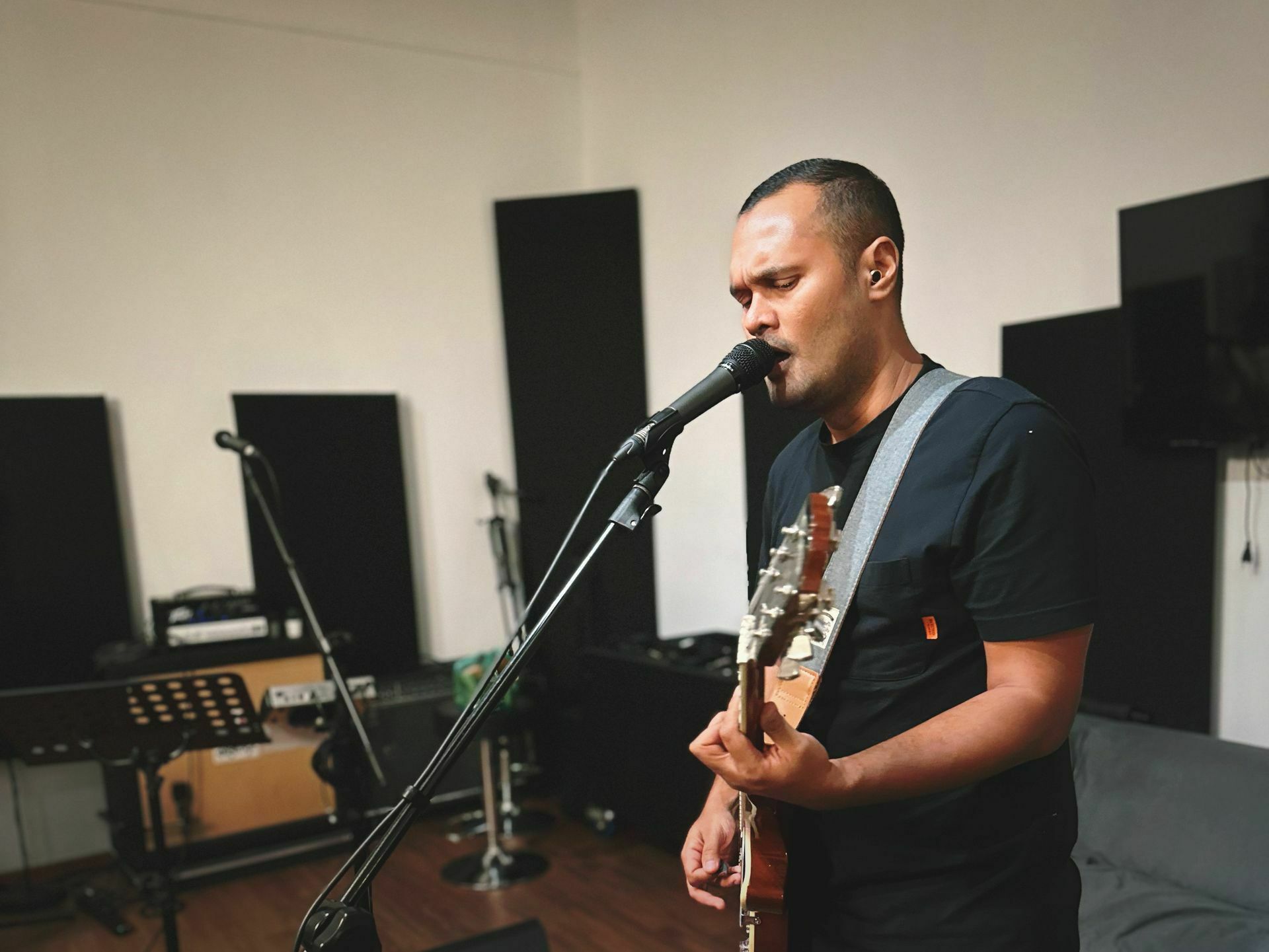 Fandy: Yeah, Saiful stayed out of our lives. That sucked but we also respect his choice la. The rest of us were pretty much still connected to each other. We met up once in a while to discuss weight-loss and stay-young plans. As mentioned, I tried to play in a few bands and produced an outdoor live music thing for social media called Monomonday (check it out on YouTube) during COVID-19.
Khairyl: For the most part of COVID-19, I was focusing on the family. Music-wise, I was playing with my other favorite band, Riot In Magenta. 
Magdelene: Not all of us stayed connected during the first part of the hiatus as we all proceeded to do things we very much put on hold when we were together. Some of the members are very active on their socials so I pretty much knew what was happening in their lives through their feeds and stories. Music-wise, the only thing I did to remain engaged with it is [that] I continued to support other local musicians by listening to what they put out and attending their gigs. 
Song: Mag really just meant Fandy [because] I also knew what he was up to almost every day. Hahahaha. Music-wise, I was involved in a couple of short-term projects, but I was basically simply pursuing other interests outside of music.
What drove the band to reunite and make music together again? Was there a shift in the band's musical direction during the hiatus?
Fandy: We've been low-key trying to get Saiful back to play la actually but he said "no" every time. So, I don't know how and why, but he agreed to dinner one day and that cranked the GSE engine to life once again! Judging from 'Sanctuary/Secrets', I don't think we'll be shifting directions much. I think our frans (fans/friends) will immediately recognise our sound.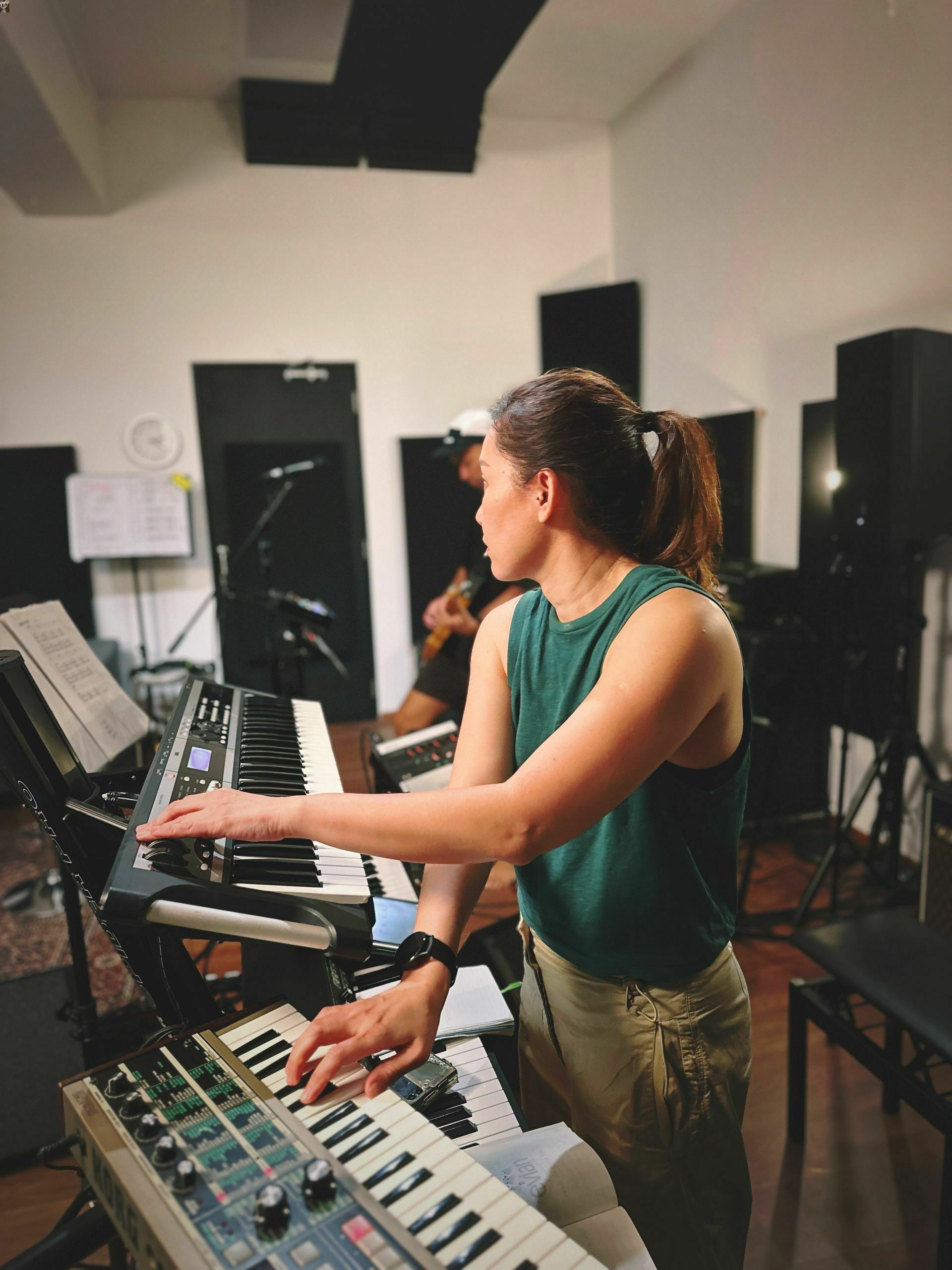 Magdelene: I know there were talks amongst the band members to play again a few years into the hiatus. Personally, I was 50/50 about it because I believe in giving my full commitment and attention to anything that I am a part of. With motherhood and being a caregiver to a special needs child with a rare medical condition, that demands a significant portion of my time and energy. I'm concerned that I may potentially not meet the expectations or contribute as much as I would wish in the band. But I did take that leap when Saiful finally agreed to play again. 
Song: To be really honest, there wasn't going to be any reunion if Saiful wasn't on board, or any of us for that matter. We didn't want to force it, or [make] anyone feel obliged to either. We just let time do its thing, and [allowed] the stars to align when they were meant to.
Was the band able to quickly agree on this as your comeback track, or were there any alternative ideas?
Saiful: We're taking our time with the writing process, and these are the two tracks that we've been working on. So once we decided to put something out, I think it was always going to be the two. And that'll probably be the approach moving forward. We'll just put out what we have if and when we have them. Probably. We haven't really discussed what's next.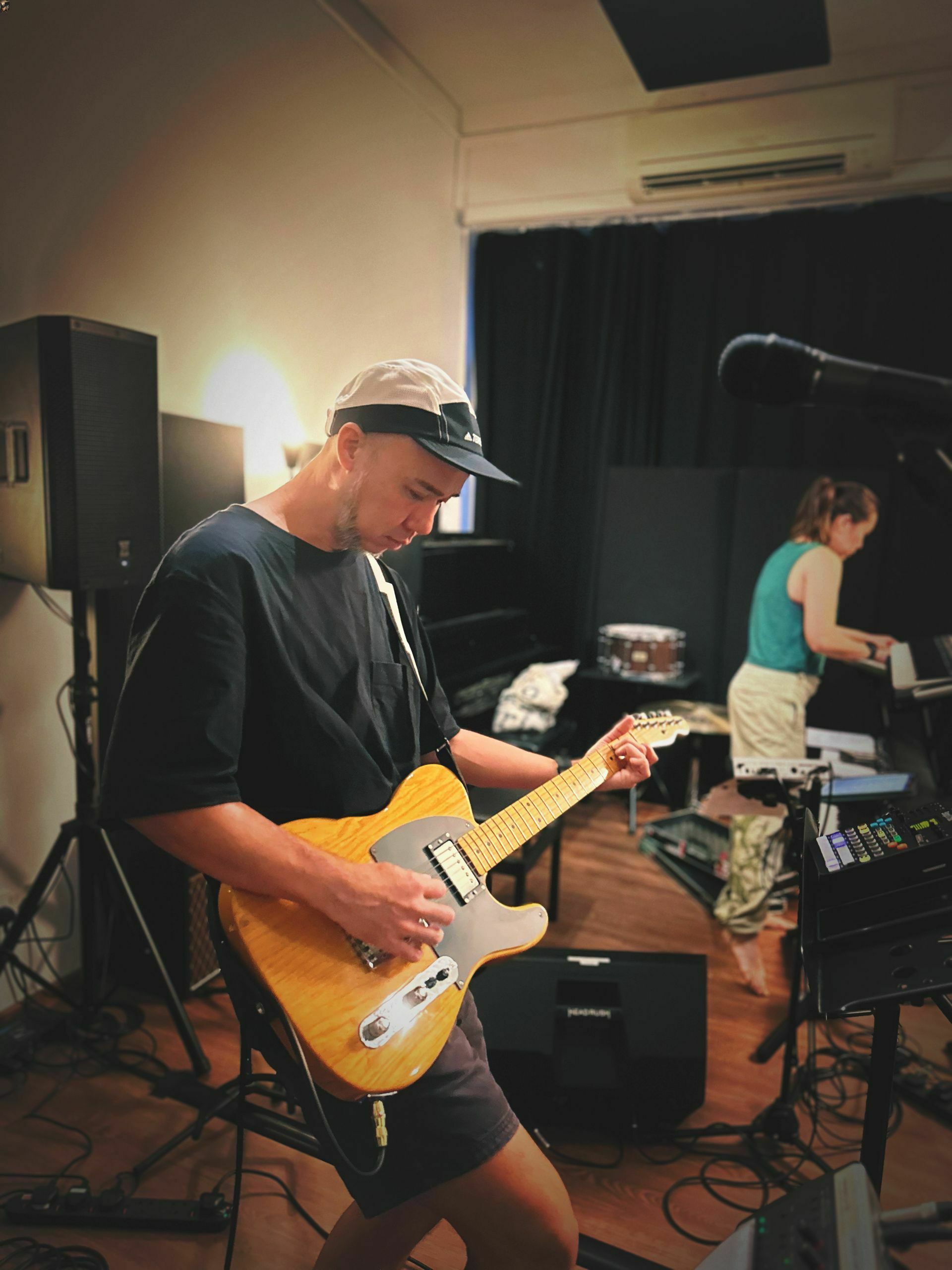 Fandy: We trust in Saiful's songwriting. So making the decision was easy.
Song: We haven't actually worked out what's next as all our focus had been on getting the single out and getting ready for Baybeats. But right from the point we made the decision to get back together, it was always that we must do the first show for our fans here. It just felt right for Baybeats and we're really grateful to the Esplanade and the Baybeats crew for making it happen with us.
"Right from the point we made the decision to get back together, it was always that we must do the first show for our fans here."
What's the inspiration behind your two-track single 'Sanctuary / Secrets'?
Saiful: As with most of my songs, the music came first. The lyrics often came last, as and when inspiration hits. So yeah, we'd been jamming both songs for a while but without lyrics. 
The idea for 'Secrets' came while visiting family in Finland in June 2022. It was summer so the days were really long. We were in a quiet town, I was the only one standing by an empty road. This was close to 10 PM and it was still light out, and I noticed that my shadow was really long. Almost like a dark, ominous giant figure that was just lurking and following me around. Like a secret. So the song is just a bunch of analogies of whatever it is we carry deep in our hearts. And of course, once you shed light on them, they cease to be, and that's why "they burn in the light".
I didn't finish the lyrics to 'Sanctuary' until moments before recording the vocals for it. It's about memories and our relationships with them — a very complex and cerebral topic — so it wasn't easy to come to a conclusion as to what it is actually about. But it relates to how, as we get older, we find ourselves making fewer memories. Instead, we reminisce, and the memories comfort us, like a sanctuary of sorts, in our hearts and minds. And there are two interpretations of how the song actually goes. The general one relates to how nostalgia is often rose-tinted, in that we have a tendency to remember things better than they actually were. So when the memories are relived, there's a real risk that we might end up disappointed and [lose] that sanctuary. 
Looking back, I think subconsciously I might have drawn from my own reservations about the band getting together, and me being on stage and in people's lives again. The other more personal take is that I don't think I've ever had that sense of sanctuary. Regardless of the many wonderful experiences that I've had, personally and with the band, I've never quite been able to love the versions of me that I see in them. So I prefer not to look back.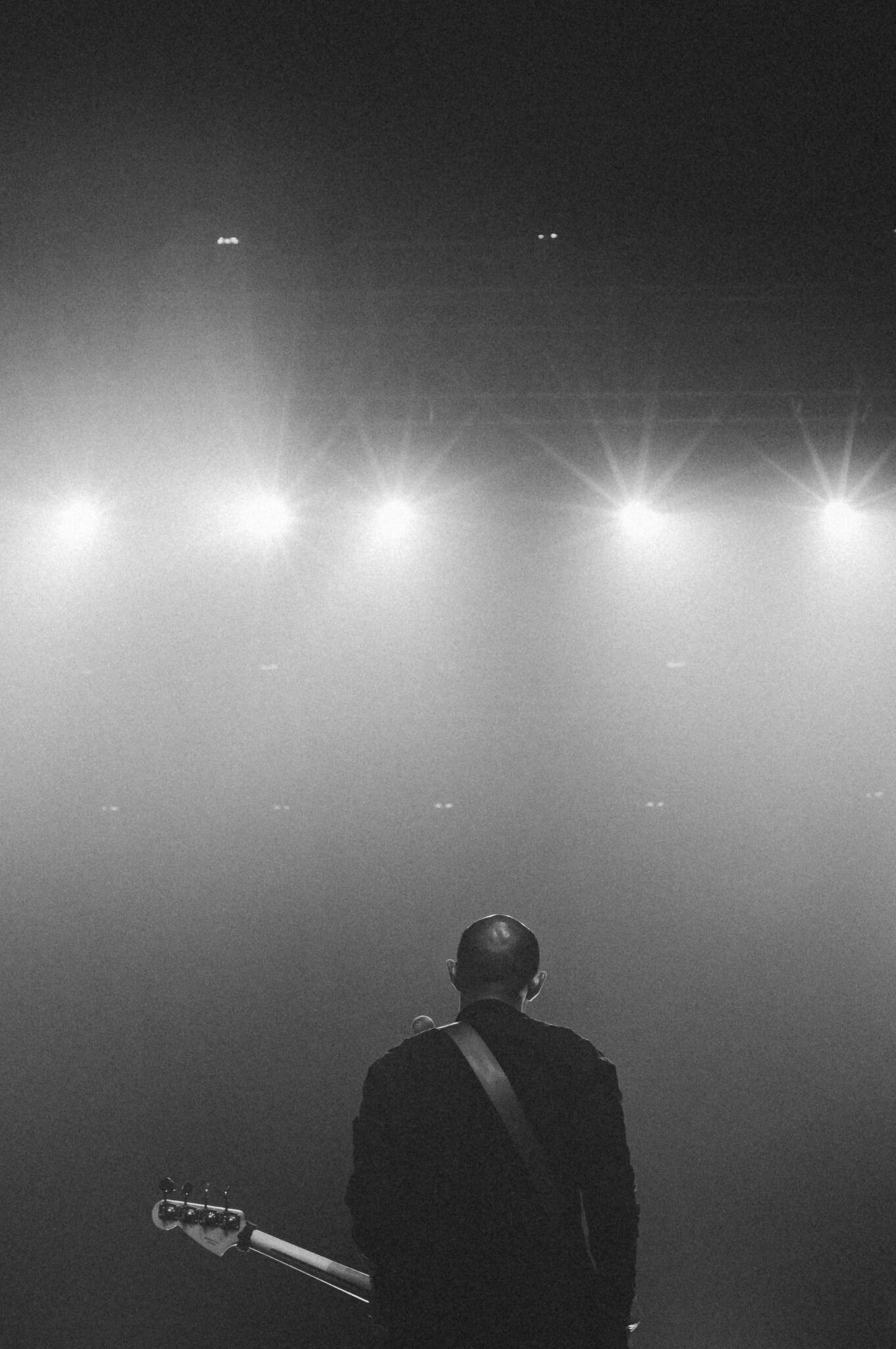 Fandy: See? How not to trust his songwriting? Genius, this guy. 
Khairyl: I also say.
During your show at Baybeats 2023, how does it feel like to play in front of an audience again? What do you miss most about performing live?
Saiful: It was special, for so many reasons. Playing at the Esplanade is always amazing, and the new Powerhouse² is a really wonderful venue. It's the perfect size – big enough to be loud, but not so big that you lose the intimacy. I was nervous. My fingers were like jelly so I was making a lot of mistakes in my playing, and being conscious of it didn't help. But the crowd was amazing. 100%. Having them sing along with smiles on their faces, responding to everything we did with love and enthusiasm, made it feel really at home. So it's a bit contradictory that way. I was at once both nervous af and comfortable. All in all, I was just very touched. Someone remarked that they had never seen me smile that much on stage. I smiled every time I made a mistake or was moved. The math adds up.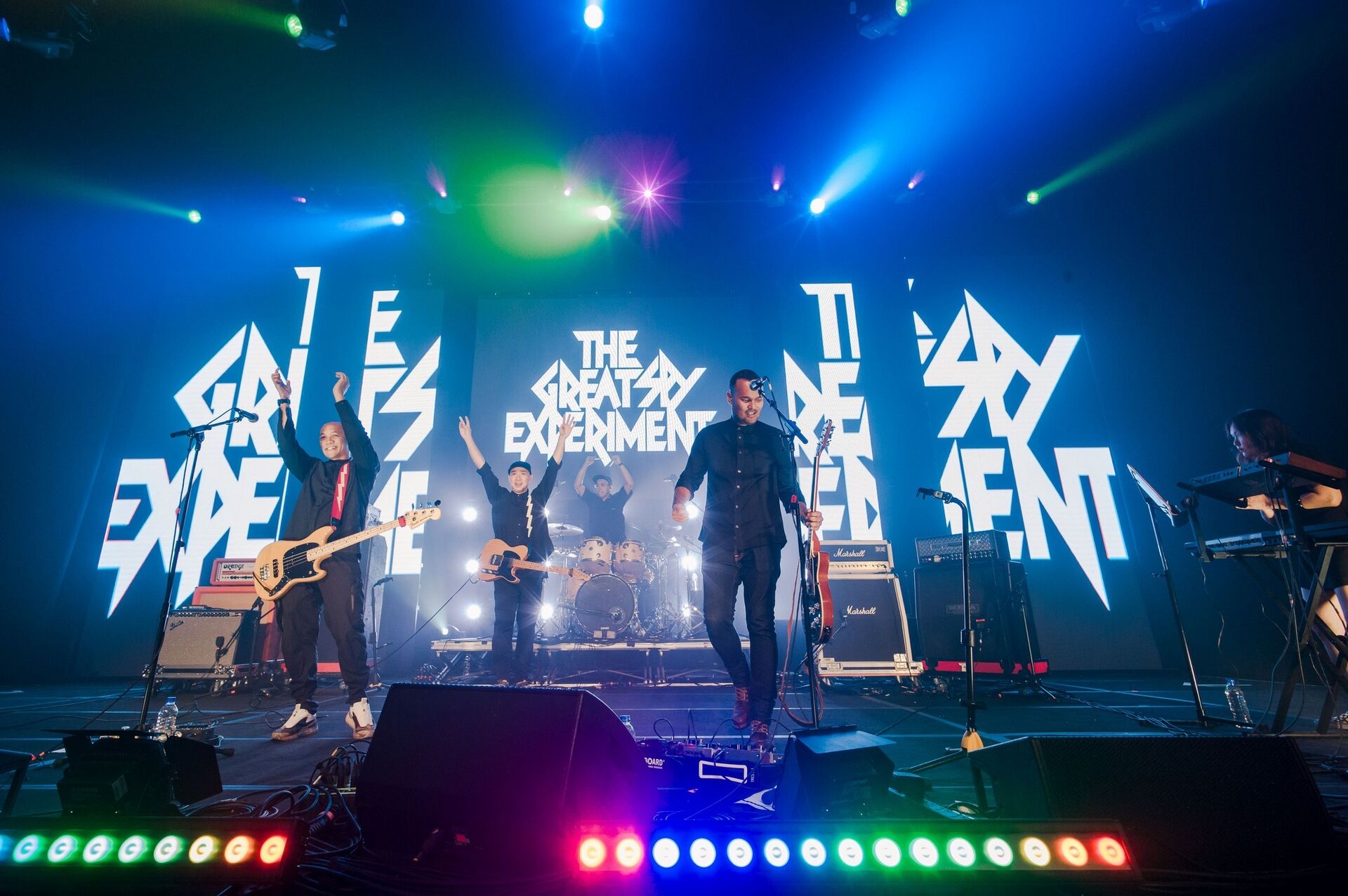 Fandy: It felt like we cleared a debt. During our hiatus, I had people saying they missed our last show or they managed to only catch us at our last show and that we ended too quickly and all that. So for me, it felt nice that we were able to play again for everyone. Also, my family got to see us on a nice stage. That was great. I really really just missed playing with these guys la.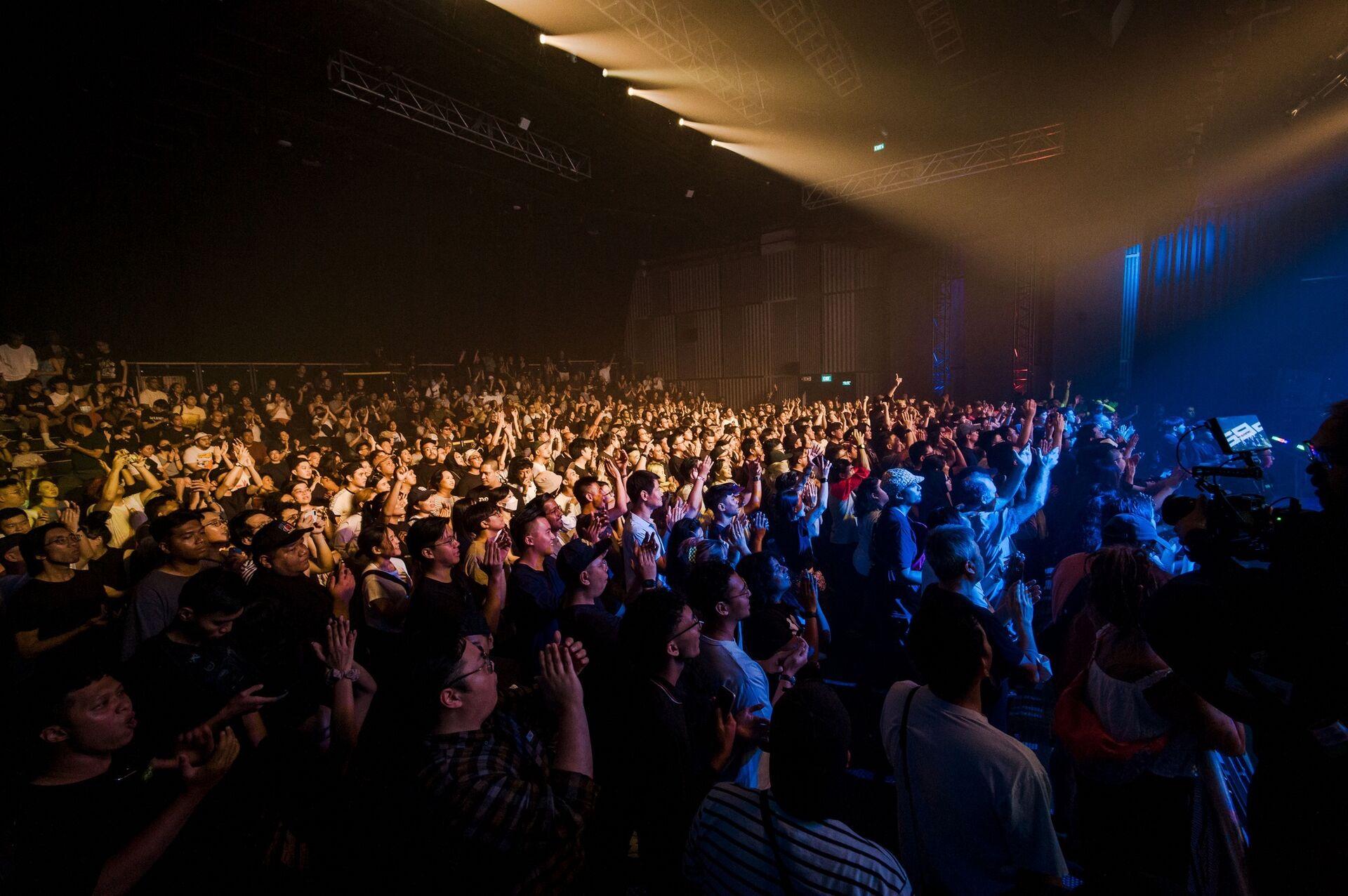 "There is something magical about performing live – the collective anticipation before the first note, the roar of applause after a song, the sing-alongs, and the emotional echoes that linger long after the final chord."
Khairyl: It's moments like these that make it magical to be performing live with my favorite people again. And having the audience dance and sing along to the songs just adds that cherry on top.
Magdelene: It was amazing. Like Saiful said, it is always amazing to play at the Esplanade. I wasn't really sure what to expect before we got on stage. One thing I reminded myself [of] was to be present on stage and savour the moment. The connection between the stage and the audience, the energy that flows back and forth, the familiar shared moments of joy, comfort, and catharsis. There is something magical about performing live – the collective anticipation before the first note, the roar of applause after a song, the sing-alongs, and the emotional echoes that linger long after the final chord.
 

 

View this post on Instagram

 
Song: The guys basically said everything there is to be said. It was truly special and magical. Individually and collectively, I think we all stepped off the stage [as] different people [as compared] to when we got on 40 minutes and eight songs before. We were reminded of how deep the connection with our fans were and why we do this in the first place. And like what Fandy said earlier, I really missed playing with these guys too.
There were also other local bands that returned from a break such as Sphaeras and No Rest For The Weary. What advice would you give to other bands considering a comeback from hiatus?
Saiful: I'm not sure we're in a position to give advice per se, but our experience is that we haven't really forced anything. There are things that we [are] committed to, like making sure we would be able to give our best on the stage, but we're taking it easy otherwise. [We're] just enjoying the process again.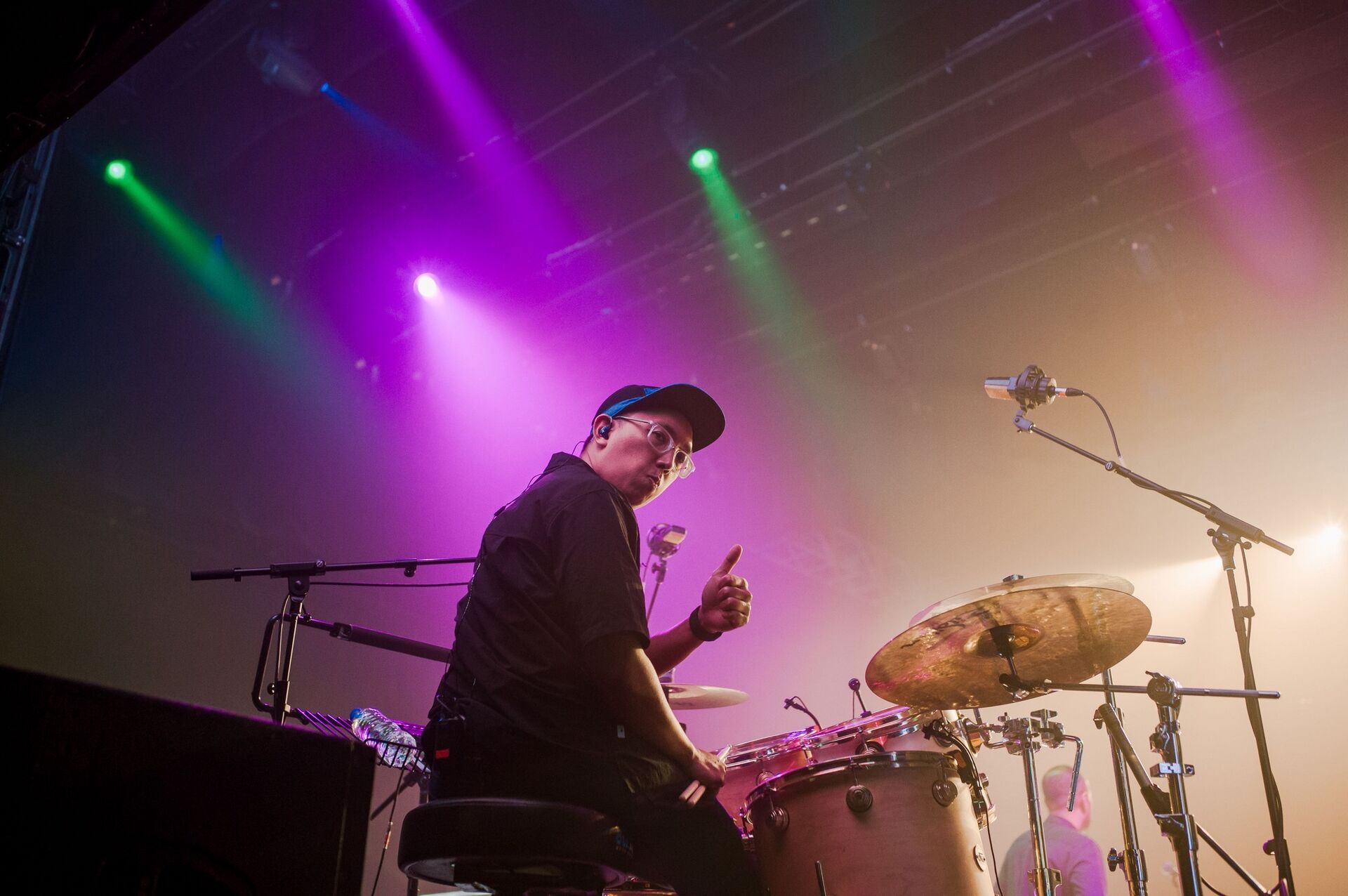 Fandy: Yeah, [I'm] not worthy to give advice. But maybe if it feels too forced and too difficult, don't do it. It's not gonna work out and it'll lead to unnecessary tension, [it's] not worth it. Take it easy. Don't rush.
Now that you're back to making music, what do you have lined up for your fans moving forward?
Saiful: Song will take this one.
Song: Hahahahaha. Well, we don't have any concrete plans at all. As Saiful mentioned, we're taking our time with the writing process and will put out more music when we're ready, or maybe more shows, but nothing's firmed up right now. It's always been about moving people and making people move with our songs, so let's just take it one dance at a time.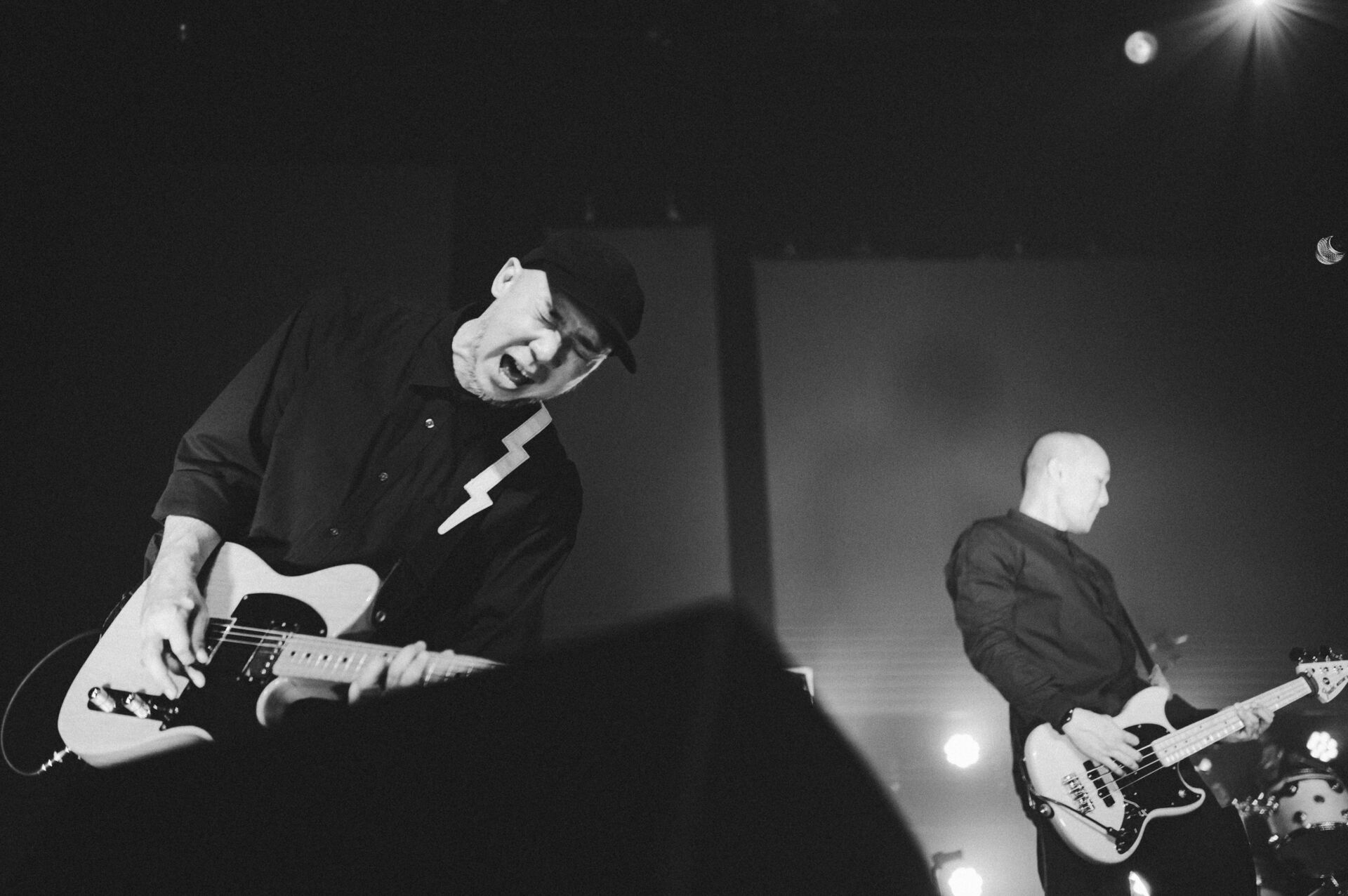 "It's always been about moving people and making people move with our songs, so let's just take it one dance at a time."
---
Listen to The Great Spy Experiment here.
---