An MRT cabin is not a place that would come to mind when one is thinking of venues for music performances. But this month, it will serve as the setting for Sobs' latest concert. 
On 22 February, local telecommunications company SingTel announced that it had teamed up with the three-piece indie pop outfit to put together a concert that will be streamed live from an underground MRT cabin on the North-South Line. Scheduled to be held from 3:30 PM to 4 PM on 23 February, the event — titled SOBS: The Live Tracks — will see the band present live renditions of selected hits from their repertoire. 
The concert — which will be available across SingTel's YouTube, Instagram, and Facebook channels — is an initiative that falls under SingTel's six-week campaign to showcase the advantages of using its 5G network via various pieces of content at the different MRT lines as well as on social media. 
SingTel boasts the largest 5G standalone (SA) network coverage in Singapore, covering 1,300 outdoor spaces, 500 indoor locations, the North-South Line (NSL), the East-West Line (EWL), and the North-East Line (NEL). 
The concert announcement comes four months after the release of Sobs' sophomore studio album Air Guitar, which has been described as a "thirty-minute trip for the post-Internet consumer". Comprising Celine Autumn, Raphael Ong, and Jared Lim, the band will also be kicking off their 2023 North America tour with a set at the Noise Pop Festival in San Francisco at the end of this month.  
---
[Updated 15 March 2023]: Sobs have completed their first-ever performance in an underground MRT cabin. The concert was livestreamed on SingTel's YouTube, Instagram, and Facebook channels on 23 February.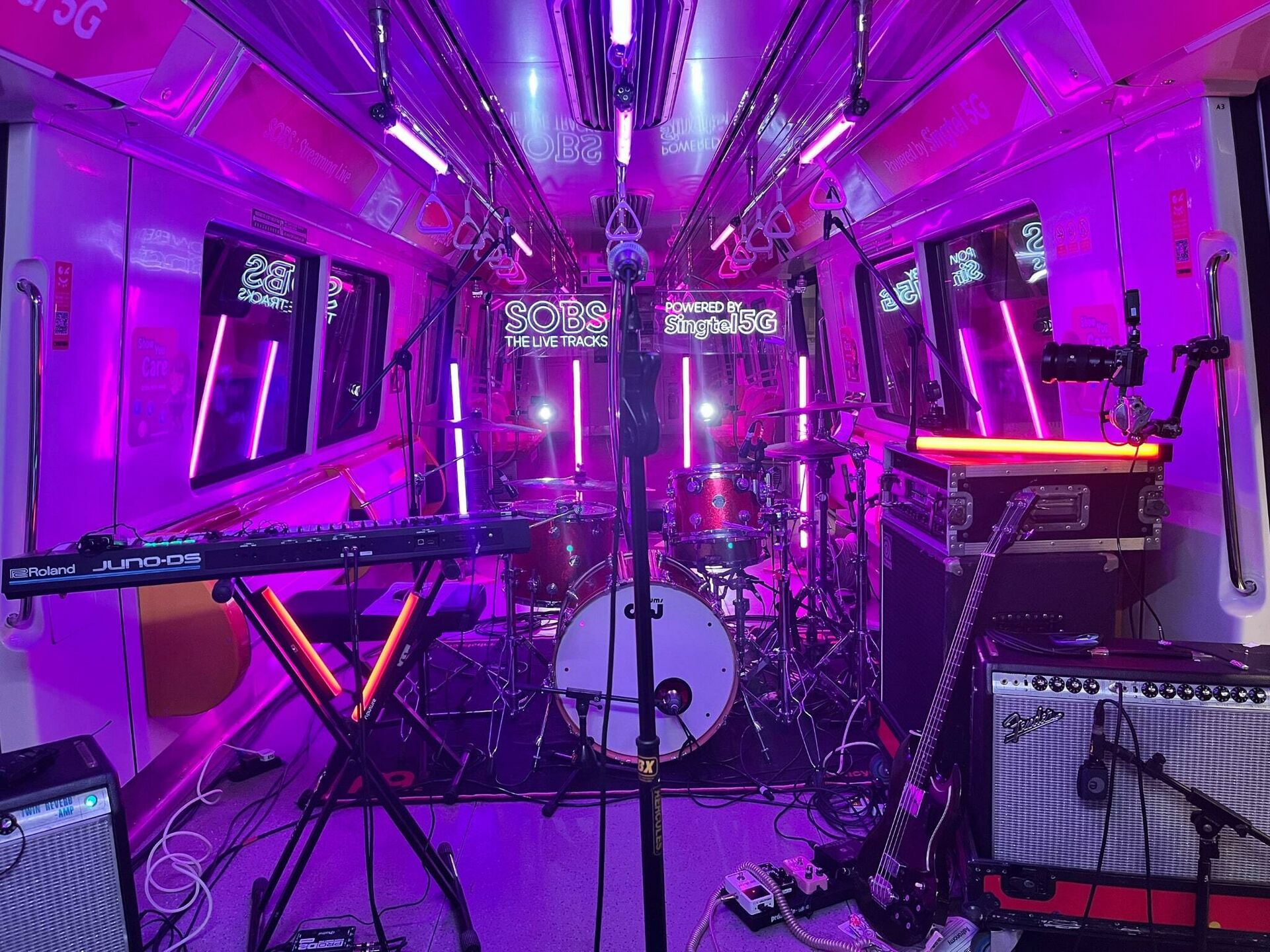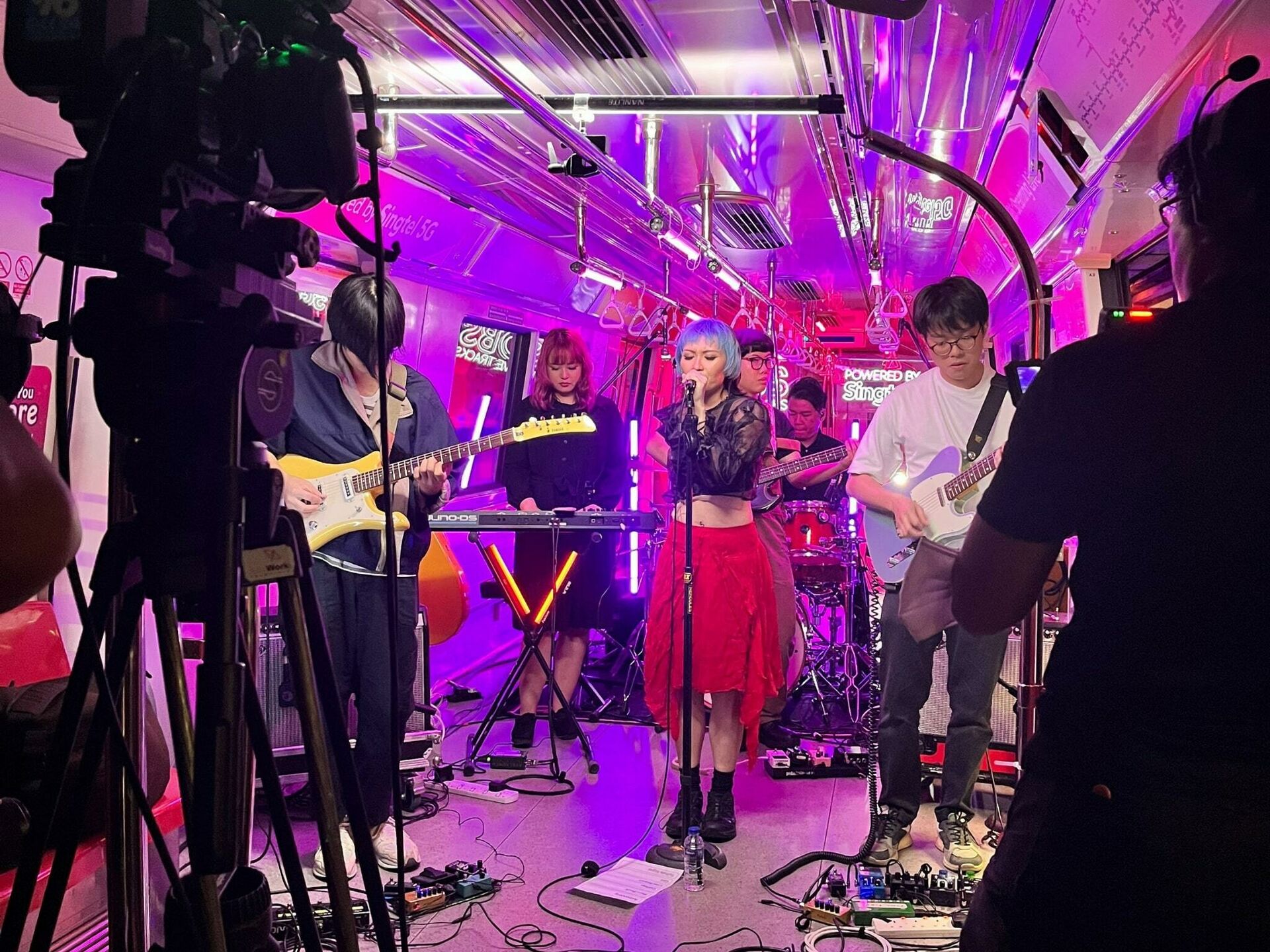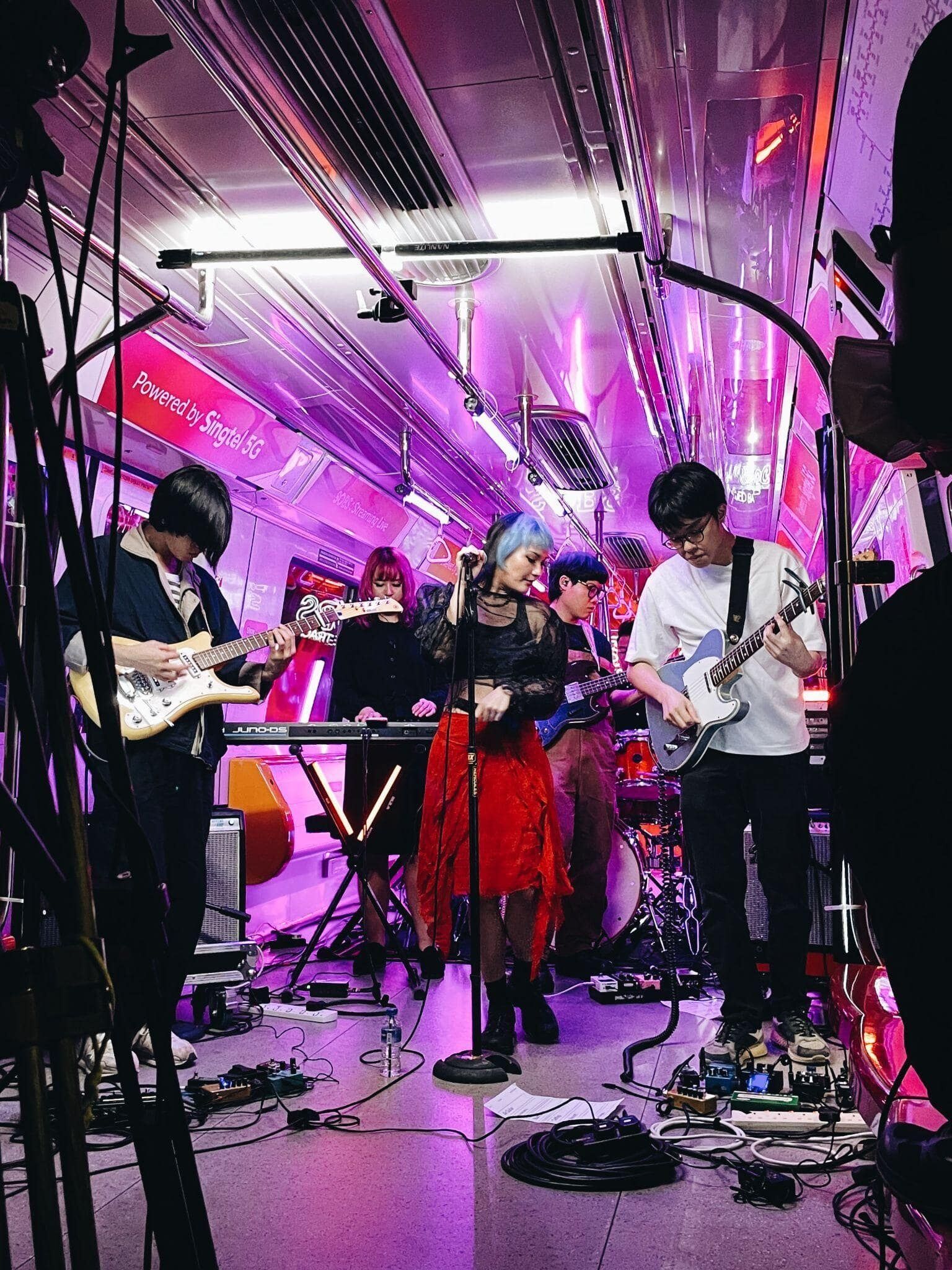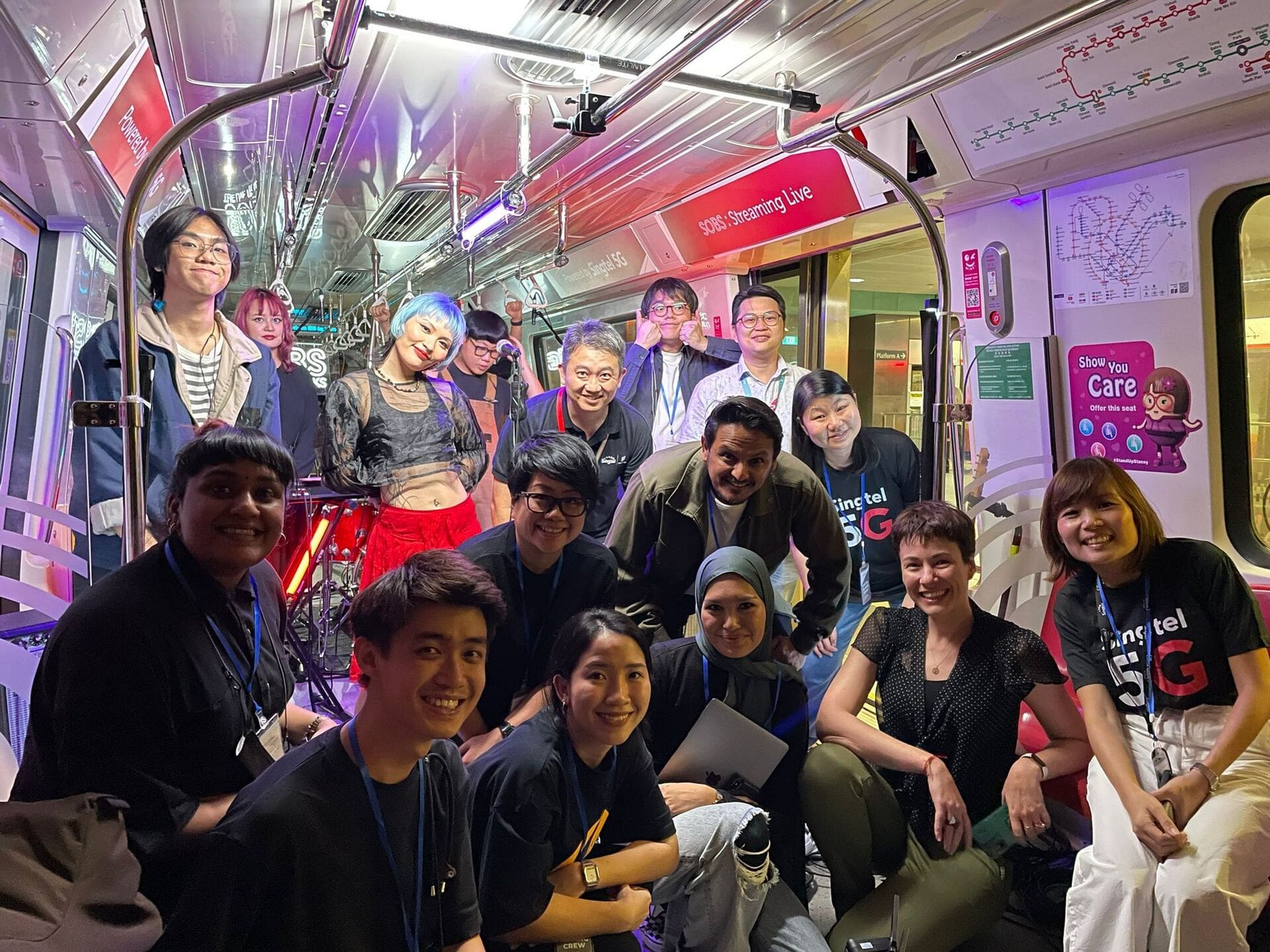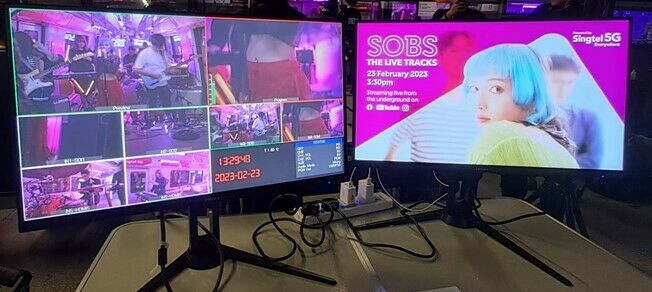 With a run time of 25 minutes, Sobs' music set garnered significant online traction generating 20,000 views, 4,800 likes, comments, and shares across Singtel's social media platforms. Through this concert, commuters and viewers of the livestream were able to get a seamless firsthand experience of Singtel's 5G network capabilities.
---
Stream Air Guitar here:
---