The competition to crown the next Vasantham Star is heating up!
After going through exhilarating rounds, Navein Gunasekaran, Ashok Kumar Shwetha, Prajeeth Venkatesh, and Mohamed Yacob have emerged as Vasantham Star 2023's top four finalists.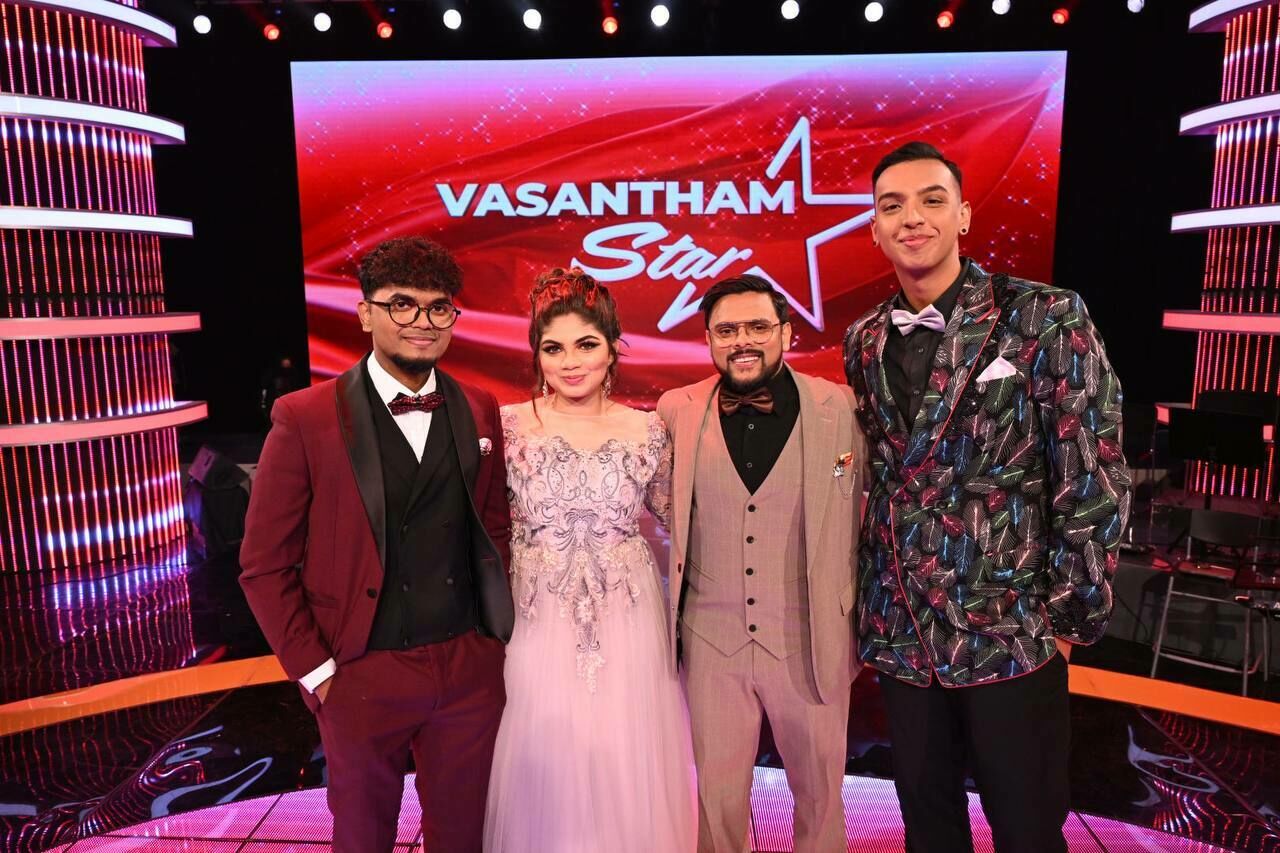 Well into the third and concluding month of the competition, the four finalists are set to compete in a Piano round this Sunday (12 March), where only three will emerge as the remaining contestants who will make it to the finale.
Previously eliminated contestants will return to compete in an exciting wildcard round on 19 March. The winner of this particular round will compete with the top three finalists in the competition's finale.
The finale will be held on 26 March at 9 PM, and will be available on meWATCH and Vasantham.
Viewers following the competition can also obtain exclusive content on meWATCH, Instagram, Facebook, and Mediacorp Entertainment on YouTube.
---