It's International Women's Day (IWD) and we are celebrating the women figures who have inspired us.
Founded in 1910 by Clara Zetkin, an advocate for women's rights, International Women's Day has its roots dating back to 1908 when a total of 15,000 women protested through New York City calling for the right to vote, better wages, and shorter work hours. Today, IWD is celebrated globally on 8 March, and every year we take a step back to honour women's role in impacting our lives. 
Beyond a single day's celebration, however, it is important to acknowledge the accomplishments of women who put in endless effort to pave the way, assist others in realizing their full potential, and make opportunities possible through what they do.
This year Hear65 has highlighted nine women in Singapore who have continuously given back and contributed to the local music scene in their unique ways. 
From music producers to record label founders, these individuals possess remarkable skillsets and have proven their calibre in their respective fields. Check them out below!
---
Audrey Ong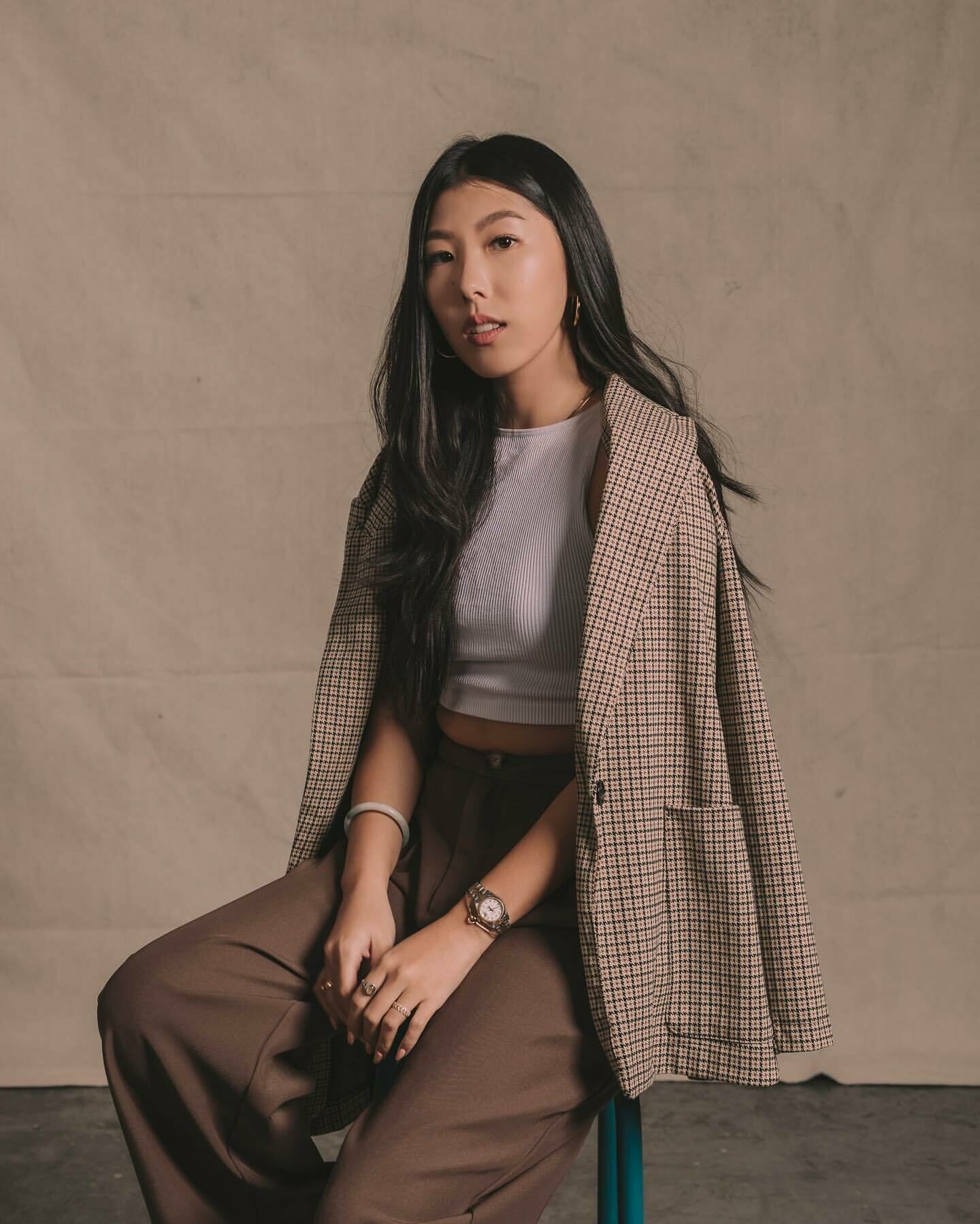 Credit: Audrey Ong Instagram
From organising arts festivals to working with GRAMMY-winning artists, Audrey Ong plays an important part in helping musicians reach their fullest potential and attain higher goals as the director of partnerships in Secret Signals. 
The Singapore-based label management, marketing, and public relations firm, known for its passion for all things music, works closely with artists to bridge the gap with their fans and take their music across Asia. Notably, their impressive list of clientele to date includes homegrown musician Shye, and renowned international artists such as Bon Iver, Sum 41, and Alesso. Along with her team at Secret Signals, Audrey has proven to be a key force in shaping the experience of local creatives, maintaining partnerships, and developing unique approaches to music consulting. With more than ten years of experience in the entertainment industry, Audrey is a stellar example of an individual with a blazing ardour for what she does in her work.
---
Amni Musfirah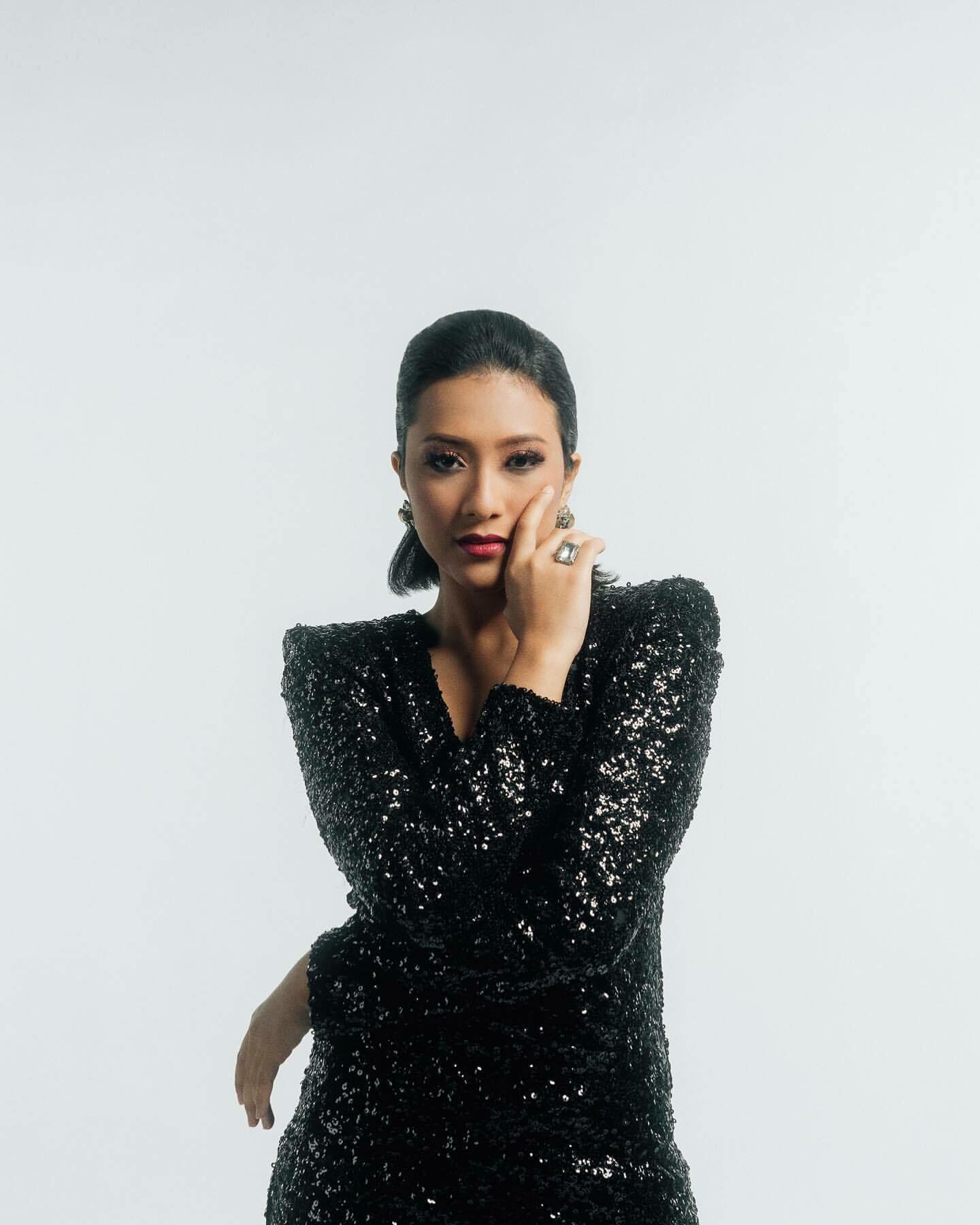 Credit: Amni Musfirah Instagram
Not only is Amni Musfirah a singer-songwriter, but she is also a music producer and the founder of Blue Empire Entertainment. Along with her "influential, trendy, and soulful" team of musicians, Amni utilises skillsets from various areas of expertise to create meticulous works of music that are memorable, leaving a lasting impression on her clients and listeners. "With music, we aim to provide an emotional experience to our clients and listeners and be part of growing iconic legacies that will remain in the world forever," the entertainment company's website states.
As part of Blue Empire Entertainment's music production, arrangement, and recording services, Amni has also showcased her remarkable talent for music in various notable works. Recently, she co-wrote 'Embrace Tomorrow', the official theme song of this year's Chingay Parade with fellow Singaporean composer, Ting Si Hao and lent her voice to it. Amni Musfirah has also participated in special effects (SFX), writing, mixing, and mastering 'Cahaya', the theme song of the animated film 'Walinong Sari'. The film has attained the coveted title of Best Soundtrack at the prestigious New York International Film Festival.
---
Chelsea Joseph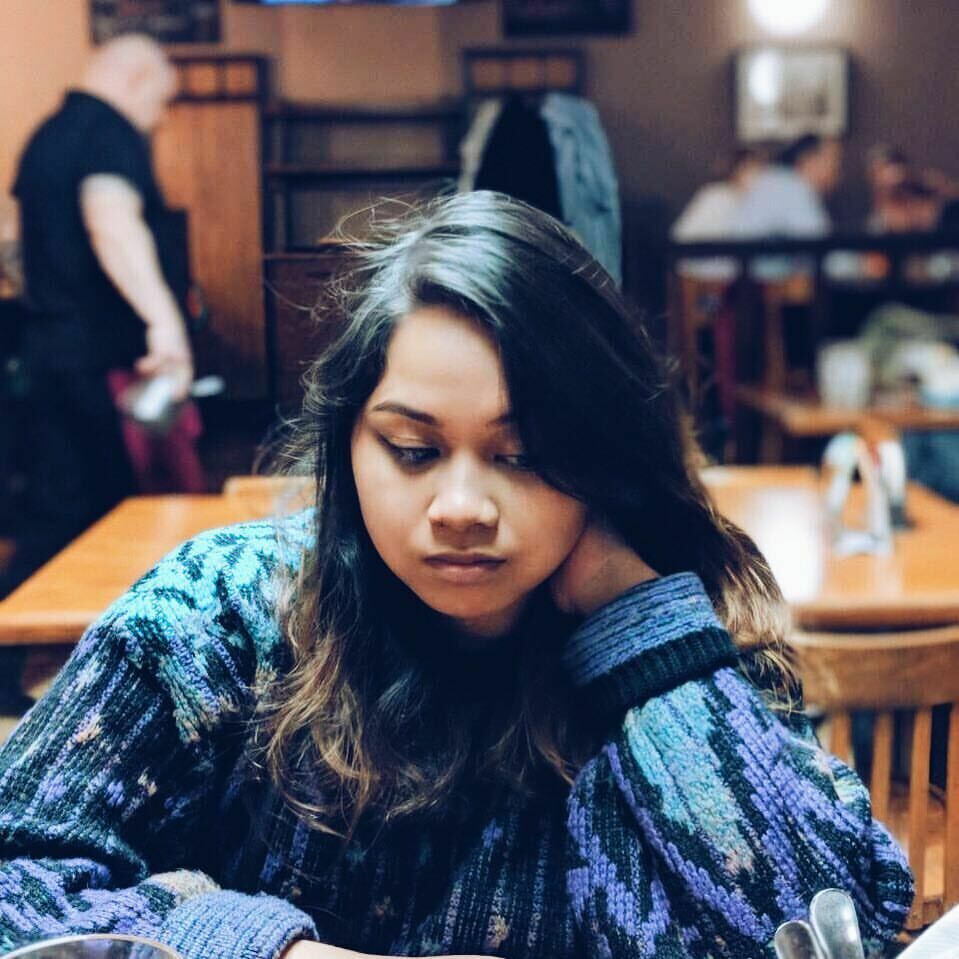 Credit: Chelsea Joseph Instagram
If her diverse Spotify playlists were any indicator, it would be how Chelsea Joseph's love for various artists and genres of music has clearly influenced what she does as part of the team at Shabir Music Asia. 
Founded by Singaporean singer-songwriter Shabir and music producer Buvan, the award-winning music and audio production company boasts a distinguished record of works from film and television scores to brand campaigns. It is here where Chelsea's understated versatility is shown when it comes to being an operations assistant and managing artists. Chelsea's portfolio of artists that she's worked with not only consists of acts from major labels, but also independent underground artists. As an individual tasked with managing and keeping track of Shabir Music Asia's projects, Chelsea possesses a deep interest in music and is constantly pushing the agenda for the local music scene in her work.
---
Christel Hon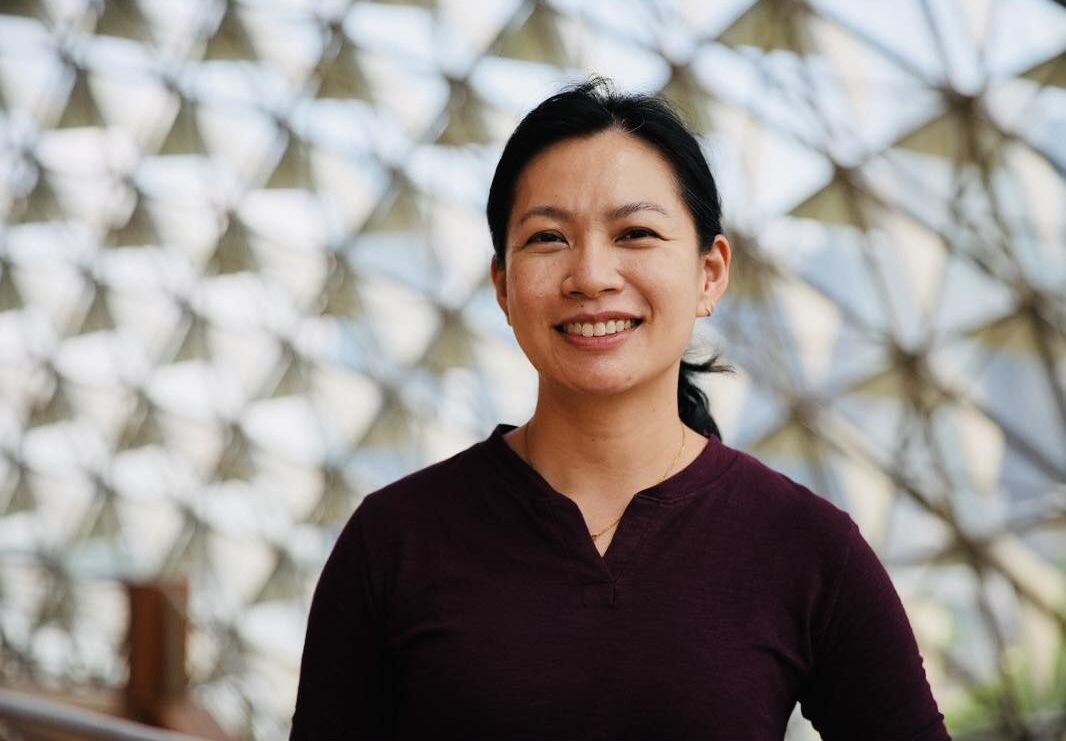 Credit: Jonathan Martin Lim, Christel Hon Facebook
Christel Hon, the face behind numerous classical music programmes at the Esplanade — Theatres by the Bay, has had a riveting career as a senior producer thus far. Since 2005, some of Christel's responsibilities have included proposing, planning, and producing key projects as part of the team at Esplanade. 
Christel's appreciation for singing has become an essential part of her passion for her work. She has led Voices — A Festival of Song, an annual celebration of vocal music, for multiple years — the most recent being in December last year. She is also the voice for budding choirs and bands from local schools which she presents at Esplanade's Limelight concert series.
Apart from being a prominent individual in the Esplanade community, Christel is also an adjudicator for competitions such as the A Cappella Championships and a music educator who presently co-lectures the music programming and production module at Yong Siew Toh Conservatory of Music and the National University of Singapore.
---
Janne
Credit: Cross Ratio Entertainment
Whether she's Jazreel-Anne (Janne) or bottlewoman, you can always count on the multitalented artist to put her best foot forward in the music industry she's in. Janne is the founder of Warm Linen Records, an independent record label that started in 2021 out of her love for music and a desire to help local musician friends fulfill their dreams. "Being a huge music fan and having my fair share of experiences as a musician in Singapore, I wanted to help my friends fulfill their dreams of being rockstars," she shared in an interview with Hear65. The label is currently home to Count Vernon, Amberhill, and jun.  
Janne also made her solo debut as bottlewoman with 'how do i figure this out?' last year. With her personal experiences as a musician, Janne better understands the motivations and aspirations of fellow artists — a clear reflection of the Warm Linen Records culture, something that sets it apart from other Singaporean labels.
---
Jon Lin Chua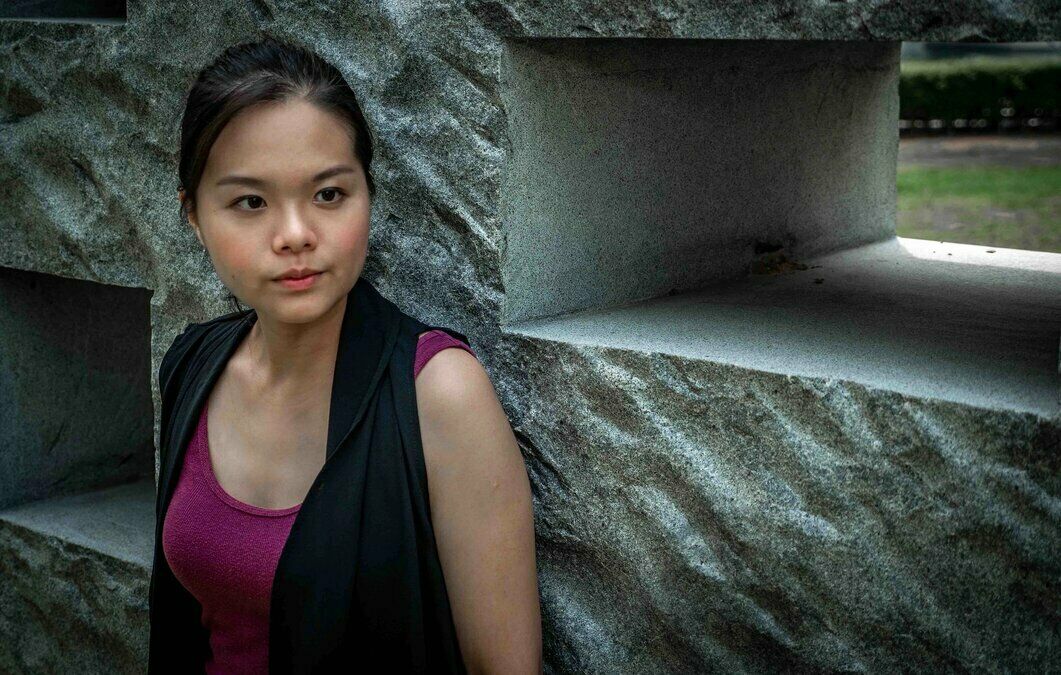 Credit: Jon Lin Chua website
When Jon Lin Chua is mentioned, one can't help but think about her versatility and impact on the local music scene in various cultures and genres — credited to her "eclectic musical background". As an accomplished composer, she has worked with numerous local and regional groups in her career to date. To name a few, Jon Lin Chua has worked with Taiwan's Little Giant Chinese Chamber Ensemble, Seoul's El Music Group, local groups Southeastern Ensemble for Today's and Tomorrow's Sounds, The Philharmonic Winds, and the Singapore Chinese Orchestra. Prominently, she is also the current composer-in-residence at Ding Yi Music Company, which is known for its signature Chinese chamber music. Her works have also been performed at various festivals, such as the fourth SoundBridge Contemporary Music Festival in Kuala Lumpur and the National University of Singapore Arts Festival in Singapore.
Apart from having a distinct passion and talent for composing music, Jon Lin Chua inspires aspiring musicians in Singapore as a music educator. She is currently a lecturer at the Yong Siew Toh Conservatory of Music and the programme director of Music Academics. In 2018, she worked with Singapore's School of the Arts (SOTA) as a guest composer, where she passed on her knowledge and skills to the school's composition students through talks, masterclasses, and workshops.
---
Michelle Quek
Credit: darren @merovign, Michelle Quek Instagram
Music videos are an essential part of the music experience for both artists and audiences. Behind these visual accompaniments are videographers who help bring the song's story to life, and one of them would be Michelle Quek. Michelle's flair for videography is displayed in the music videos she's been a part of. She's worked with Singaporean grindcore band Wormrot on the official video and imagery for 'Voiceless Choir', 'Weeping Willow', and 'Grieve', and has also been a vital part of Snakeweed Studios' Snakeweed Sessions, which has featured local artists Gentle Bones, Linying, and Charlie Lim.
From playing gigs with Banana Suicide Forest to now being the guitarist of Caracal, it is clear that Michelle not only showcases exceptional videography skills, but she is also a talented musician. In a previous interview, Leonard Soosay from Snakeweed Studios shared: "Our videographer, Michelle Quek, was my ex-intern and we have a very deep friendship. When Caracal lost their guitarist, I told them about her and she is now their guitarist."
---
Natasha Hassan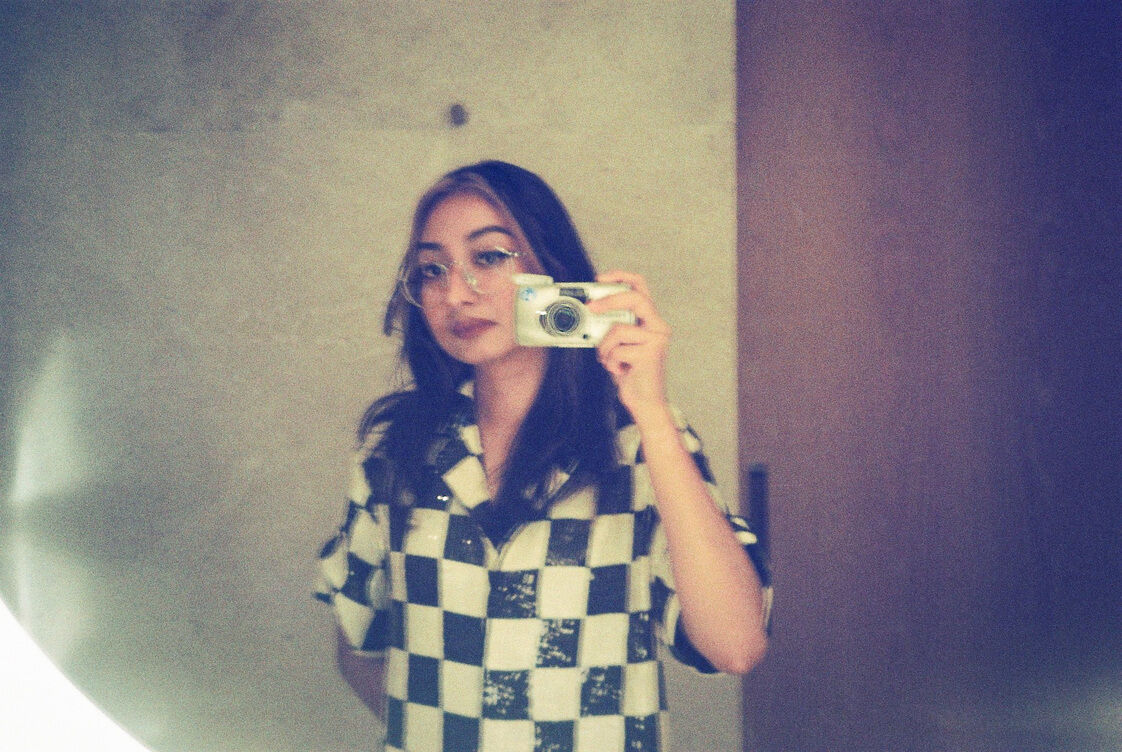 Credit: Natasha Hassan website
For a "goth at heart", Natasha Hassan's work palette is truly as psychedelic as she claims. Natasha boasts a portfolio spanning six years of experience in the creative and music industry, stating influences from animation director Alexandre Nart, illustrator James Clapham, and Bojack Horseman producer Lisa Hanawalt in her work. She is also one of the founders of North East Social Club — a local collective known for events that promote creatives and homegrown musicians such as Relevant Materials, HARIGUEM ZABOY Live in Singapore, and All Under One Roof held more recently at The Projector X: Riverside Point. 
Occasionally going by her pseudonym Poogazi, she has showcased her aptitude in areas such as brand identity, illustration, web design, layout, and print design. She is also known to design album artwork and other promotional materials as part of her freelance pursuits. Her work has been featured in publications such as Rice Media, L'Officiel, and Men's Folio.
---
Syafiqah 'Adha Sallehin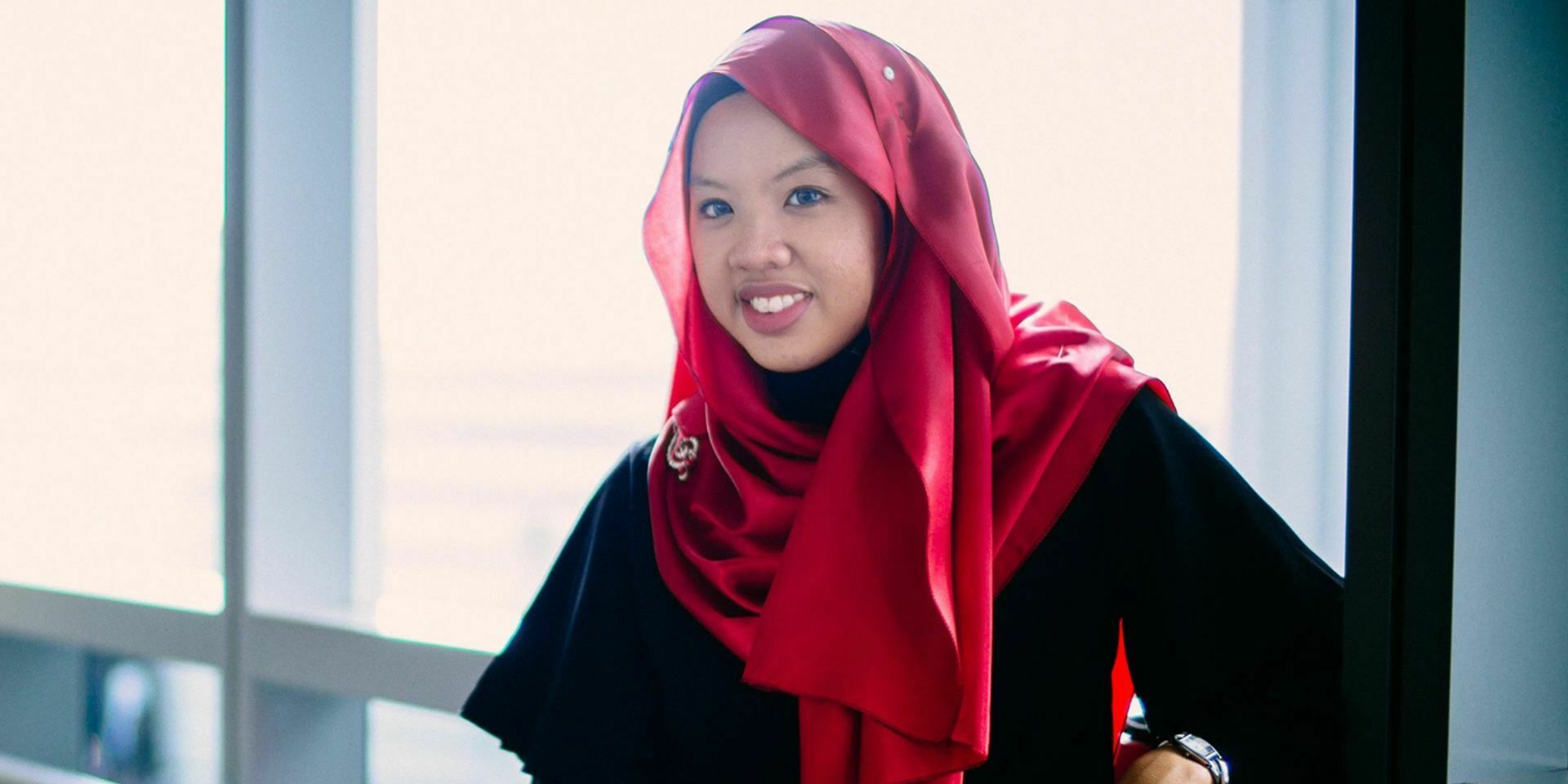 Credit: Syafiqah 'Adha Sallehin website
A self-taught accordionist and an expert at weaving elements of her national identity and culture together with folklore and fantasy are just some of the terms we associate with Syafiqah 'Adha Sallehin. Syafiqah also attained her Masters of Music at the Yong Siew Toh Conservatory of Music, where she was its first-ever Muslim Singaporean student. She is also known for being exemplary in her role as the music director of Gendang Akustika — one of the top Malay traditional-contemporary music ensembles in Singapore. Other Singaporean ensembles such as the T'ang Quartet, the Singapore Wind Symphony, and the Orchestra of the Music Maker have also been known to perform works arranged by her. Additionally, she champions traditional Malay music as an Anklung instructor at Ethnique Music Connections.
To date, she has picked up various accolades, including the Goh Chok Tong Youth Promise Award by MENDAKI in 2010, the Young Inspiring Achiever Award at the 2018 Berita Harian Singapura Achievers Awards, and the second prize for her composition 'Dance of the Merlions' at the 31st Asian Composers' League Festival in Singapore. She is also as an integral part of the adjunct Music faculty at SOTA, where she is the instructor of the Malay Fusion Ensemble.
---