Here's your opportunity to get a firsthand experience of arts in Singapore and find out what makes it a "Distinctive City and Creative Economy, anchored on a Connected Society." 
The Arts House is hosting National Arts Council (NAC)'s Growing Home: A showcase about The Arts Plan and You. From 6 to 15 January, visitors can get a glimpse at Singapore's upcoming arts engagement efforts for the next five years at the public roadshow.
 

 

View this post on Instagram

 
Art enthusiasts can look forward to an immersive experience at the roadshow, which showcases works from over 80 artists and art groups that revolve around the three pillars of The Arts Plan. 
Distinctive City
When we envision Singapore, we see it as a distinctive and iconic city, home to multiple cultures and a vibrant art scene. Located at the front lawn of The Arts House, come up close with Howie Kim's Odd the Otter sculpture set against the background of the historical location. The fun and whimsical sculpture will give you a peek at what to expect as you explore the Civic District. Turn your attention to the building's facade when night falls, and look forward to a spectacular light projection — a highlight of the Light to Night Festival.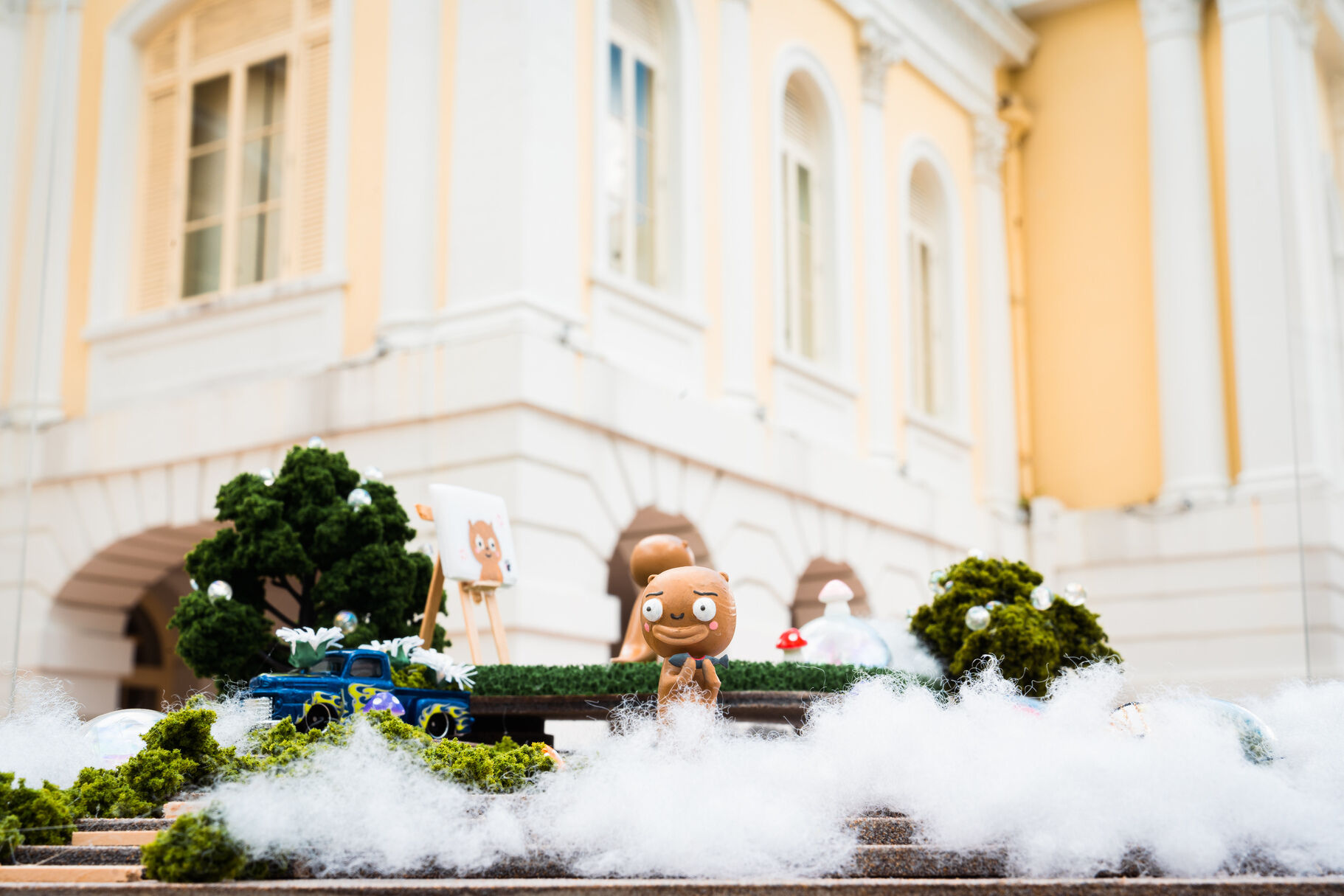 Connected Society
The Living Room at The Arts House will showcase works and exhibitions that enrich the idea of arts in place in the community. Visitors of all ages and backgrounds can be part of an inclusive art experience that closes the gap between local artists and the public. The TAP Art Generator, a digital effort from the minds of visual artists such as Sarah Choo Jing, Sam Lo 'SKL0', and Sujak Rahman, uses technology to create unique artworks based only on five words. Works created will be exhibited on a digital collaborative art wall, growing as more entries are put together from different locations.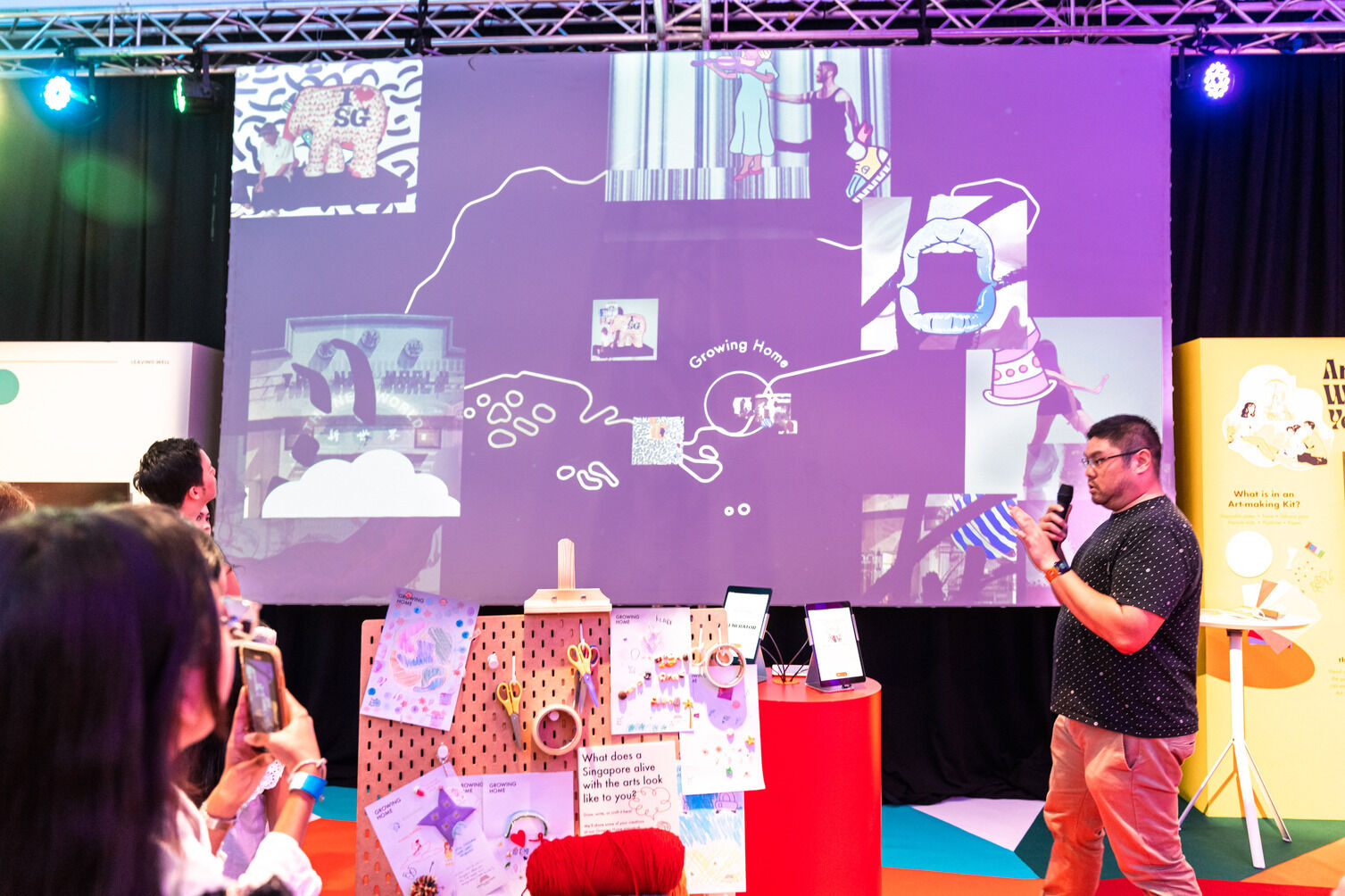 Creative Economy
The last (but certainly not the least) pillar of The Arts Plan sees artists in collaborative business efforts that will impact the global market. Look out for artist collaborations such as a special edition calfskin watch strap from Mr Sabotage (SBTG) X IWC Schaffhausen, leather products by Bynd Artisan X Lee Wei Song School of Music, and Akinn X Inch's sustainable clothing collection.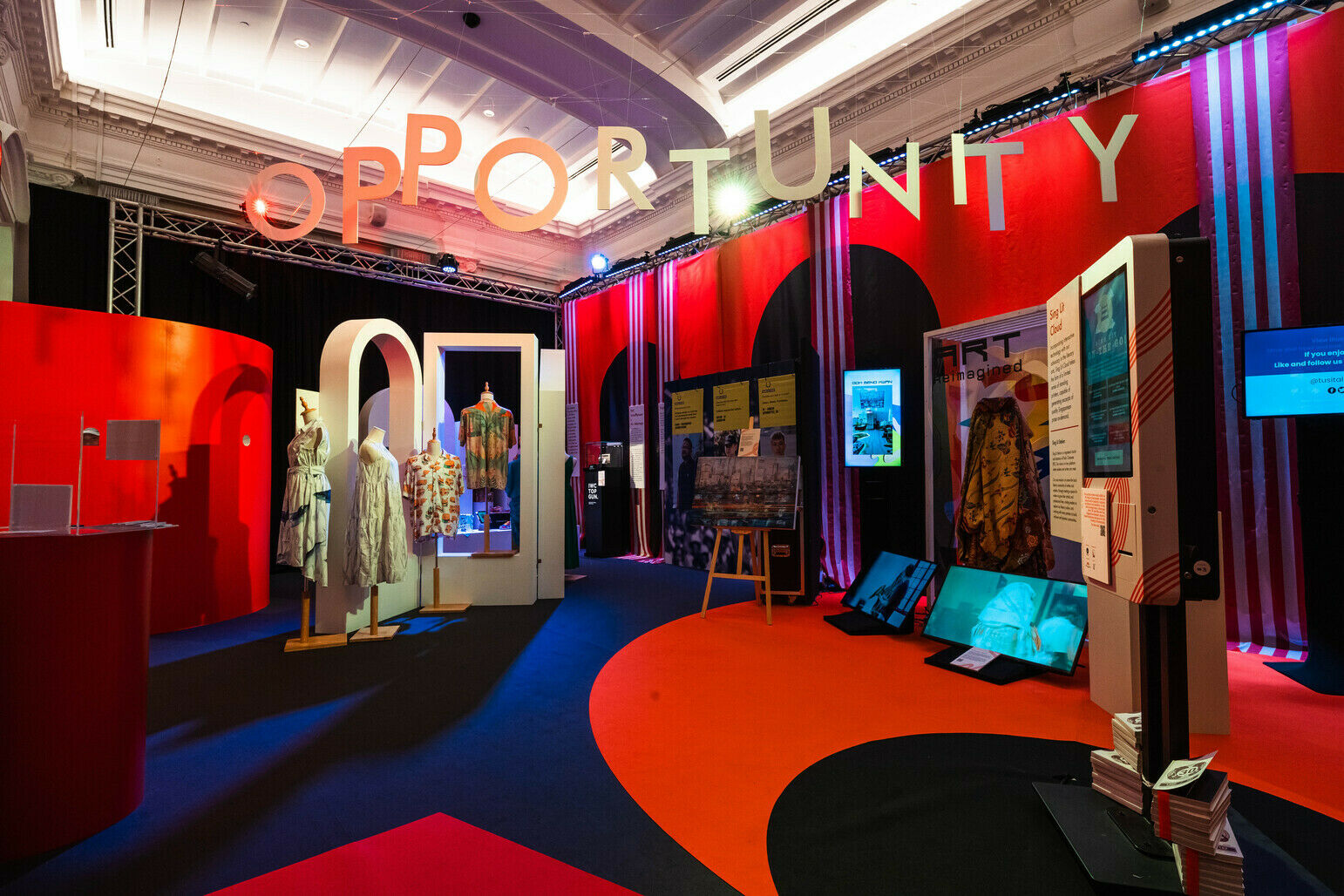 If that isn't enough to whet your appetites, fans of virtual reality (VR) can immerse themselves in a horror story experience with Tusitala Books and also generate excerpts of Singapore's literature with the Sing Lit Cloud.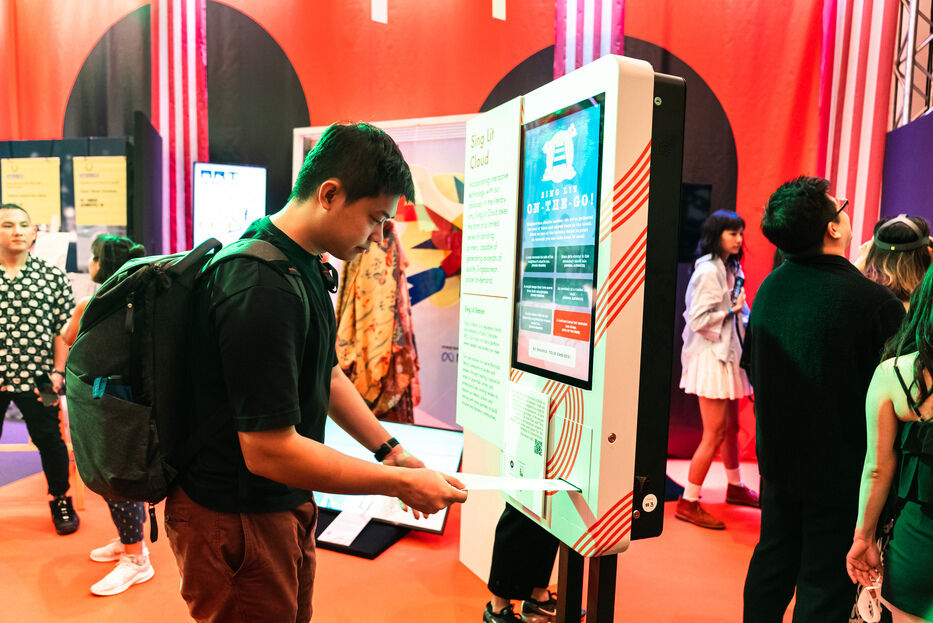 Visitors are welcome to participate in four fun, simple activities to collect stamps at each showcase stop. Stand a chance to redeem a limited-edition pin and an F&B voucher (limited redemptions per day) when you complete an activity card after your "artventure" at The Arts House.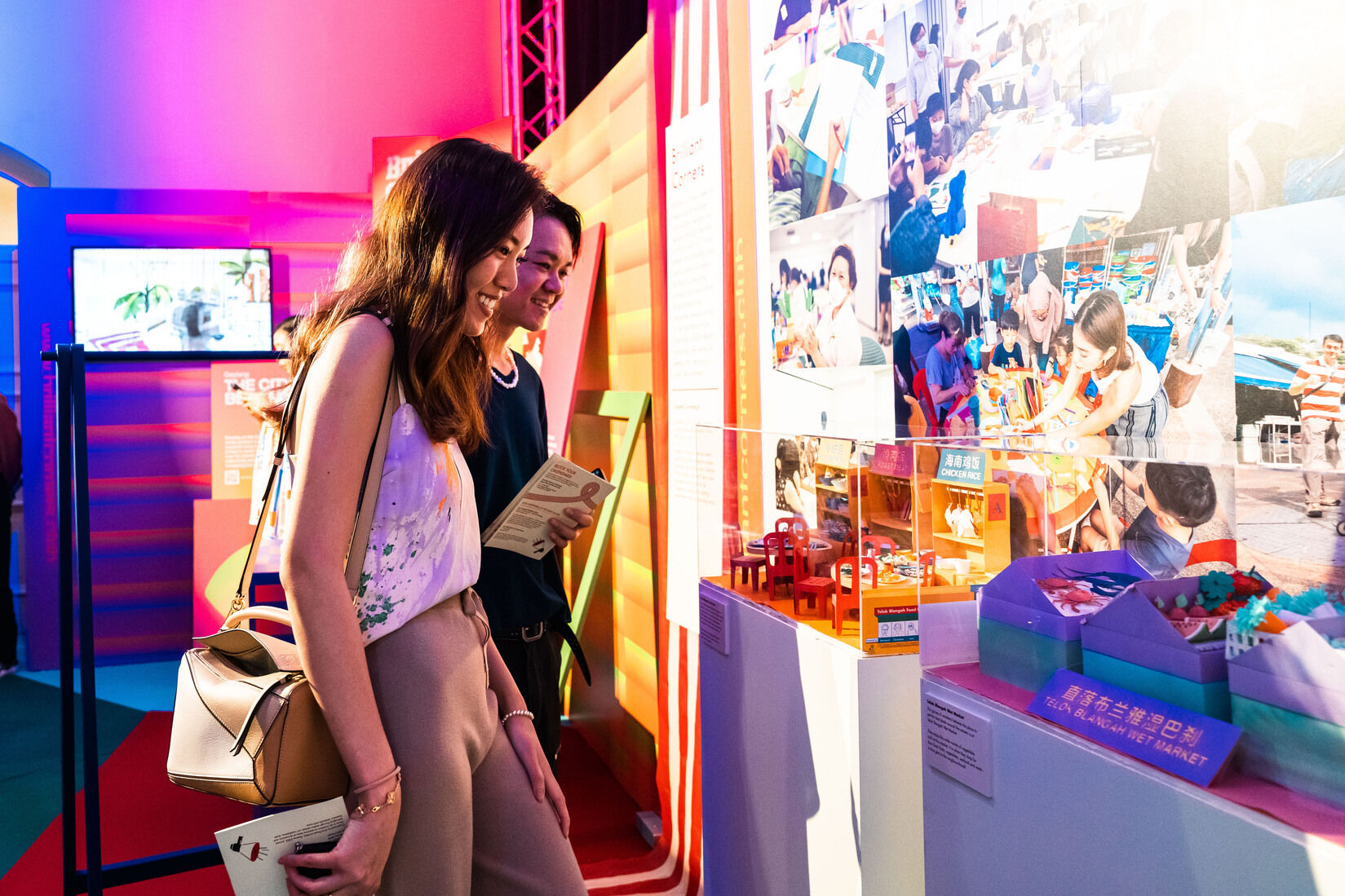 Following its inaugural launch at The Arts House, the Growing Home roadshow will make its way to the heartlands at One Punggol from 10 to 12 February. More details will be released closer to the date.
Come down to The Arts House to participate in family-friendly programmes this weekend. For more information, head over to the NAC website to find out more!
---
The list of weekend programmes is as follows: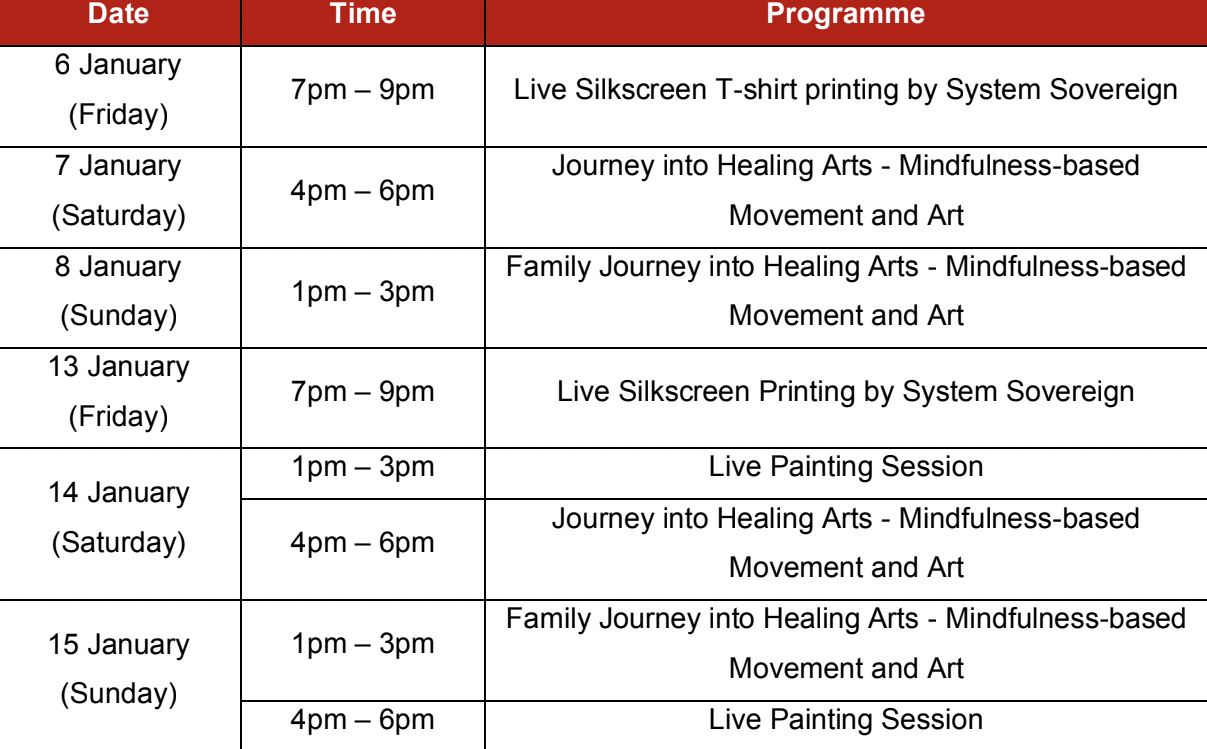 ---