Come kick off the year-end festivities with a holiday fiesta!
This December, Zendyll Music Agency has partnered with the National Youth Council and Somerset Belt to present Majulah Holiday Special. In a merry celebration of the holidays, event-goers can anticipate exciting performances from Benjamin Kheng, Marian Carmel, Dominic Chin, LAYYI, and Angelo, all of whom will be performing a repertoire of songs from their established discographies and specially selected holiday tracks in the spirit of the festive season.
The event, held in conjunction with Somerfest, is slated to be held at the Somerset Youth Park on 10 December at 7:30 PM.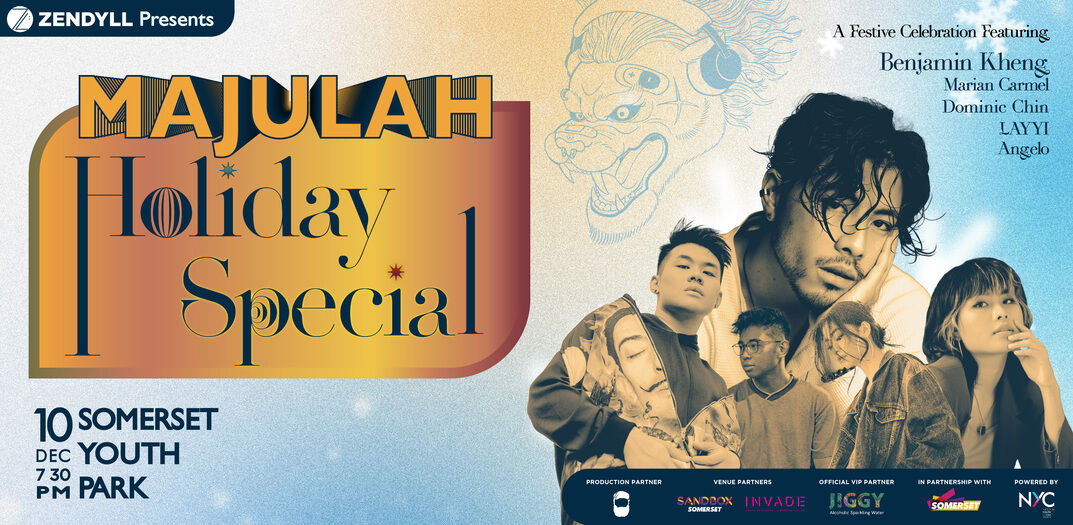 The venue will be transformed into a holiday celebration space with themed lights and motifs to enhance the festive atmosphere and bring the Christmas spirit alive for the event. Apart from the musical performances, guests can also look forward to activities such as a special giveaway & lucky draw. VIP guests can also enjoy drinks from the local alcoholic sparkling beverage brand JIGGY.
Entry to Majulah Holiday Special is free with pre-registration via Peatix. 
---