As far as alternative music festivals in Singapore are concerned, Baybeats exists in a league of its own. 
Known for hosting a diverse lineup of homegrown musicians, as well as regional ones, each year, the long-running festival transformed into a paradise for music lovers since it made its debut all the way back in 2002.
The best part about it? It's completely free. 
Last weekend (28 October to 30 October), the celebrated event made a joyous return to Esplanade — Theatres on the Bay following altered iterations in 2020 and 2021 due to the COVID-19 pandemic. 
Featuring a stellar lineup that comprised a mix of familiar local names and rising artists, this year's event served as a reaffirmation of Baybeats' commitment to spotlighting music from Singapore and connecting musicians and listeners. 
With so many performances across five unique stages to choose from, guests were spoilt for choice (but the programme boards scattered around The Esplanade did provide some assistance to those who were struggling to plan their schedules).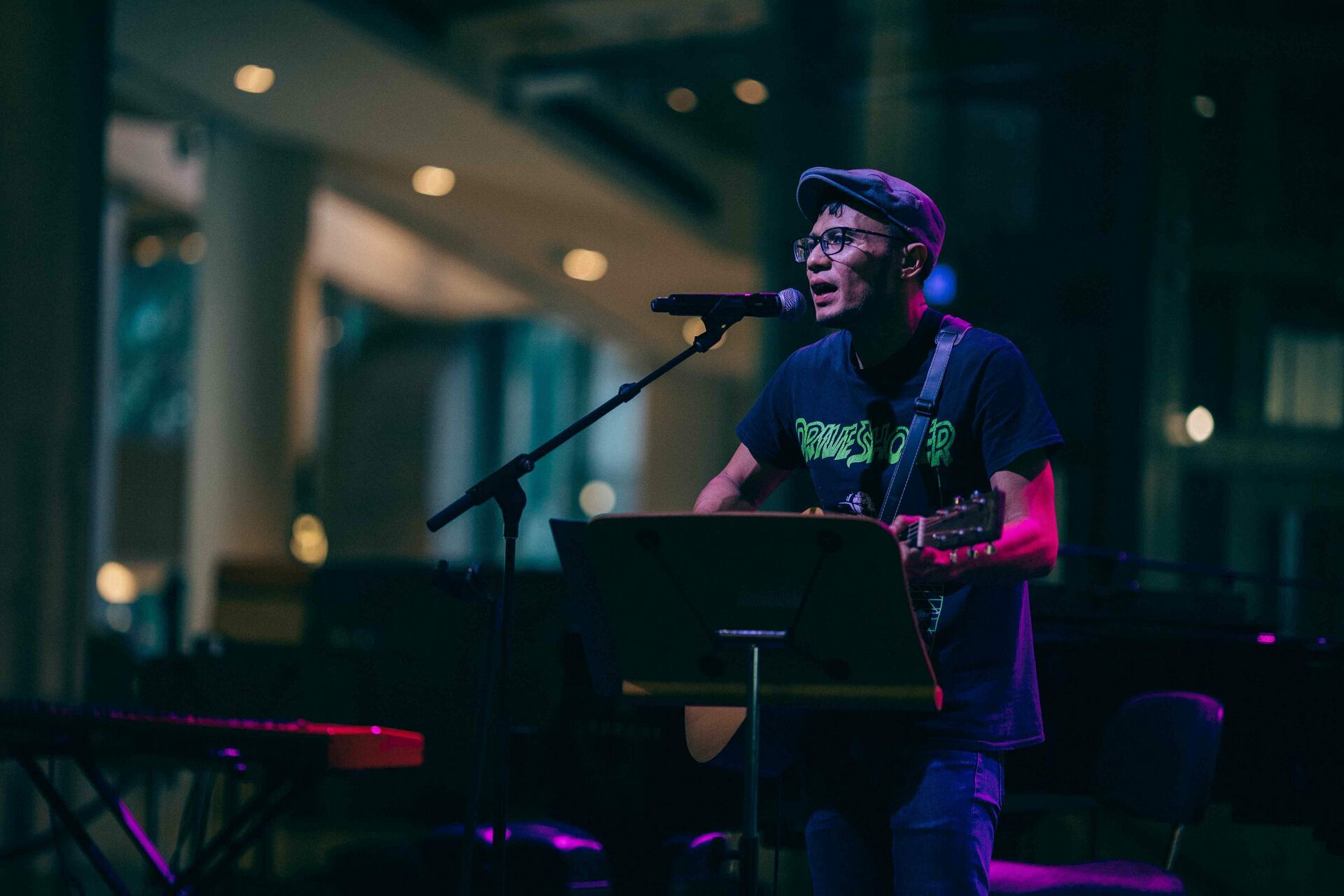 Credit: Esplanade — Theatres on the Bay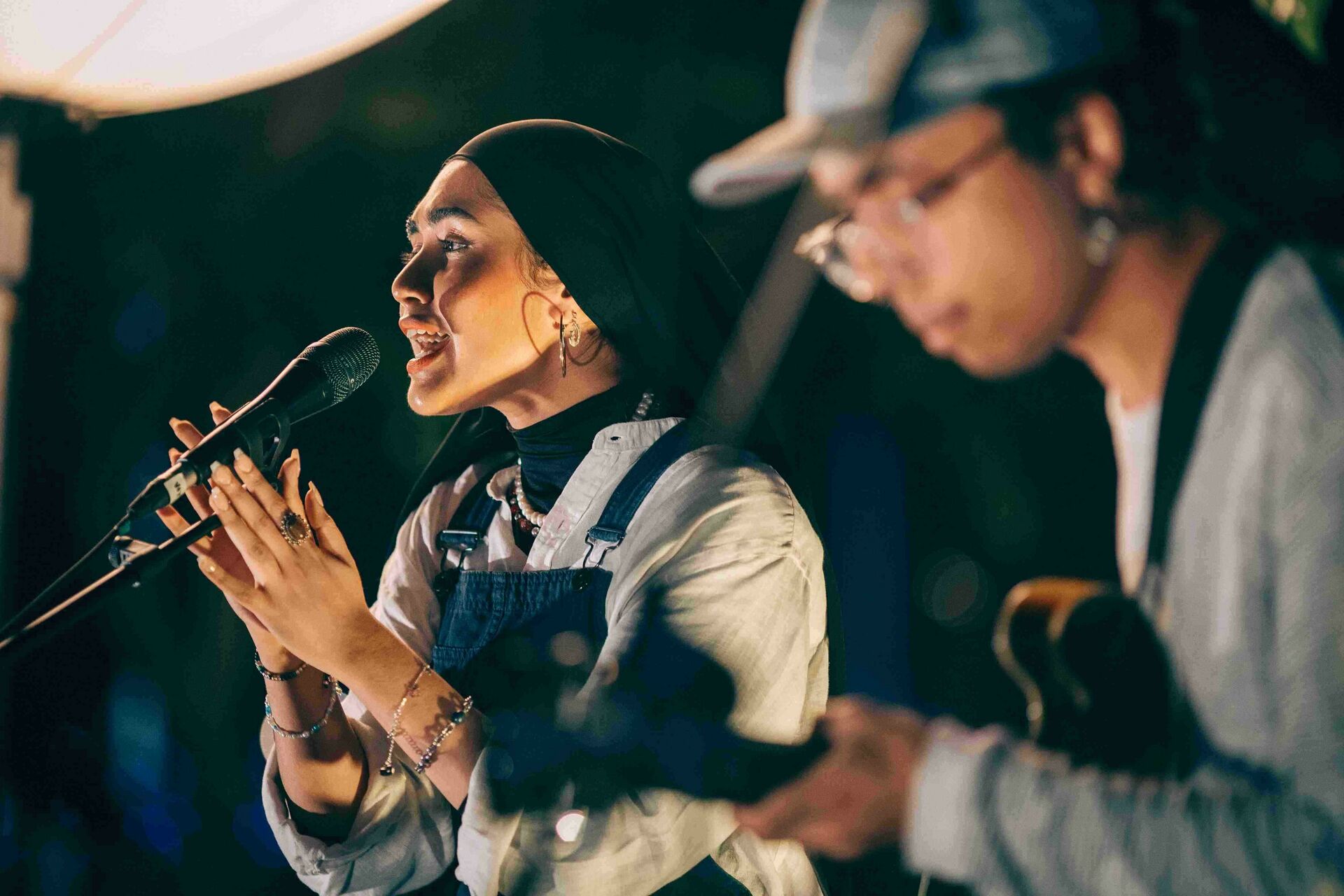 Credit: Esplanade — Theatres on the Bay
While the Chillout Stage (Esplanade Concourse) and Open Stage (Esplanade Lawn) hosted soothing stripped-down sets from the likes of IMAN, Carpet Golf, Shazza, and Benny's, the Arena (Esplanade Outdoor Theatre) was where guests could get lost in the music of Quite Quiet, Reserate, motifs, and xena giam while taking in the view of the Marina Bay area.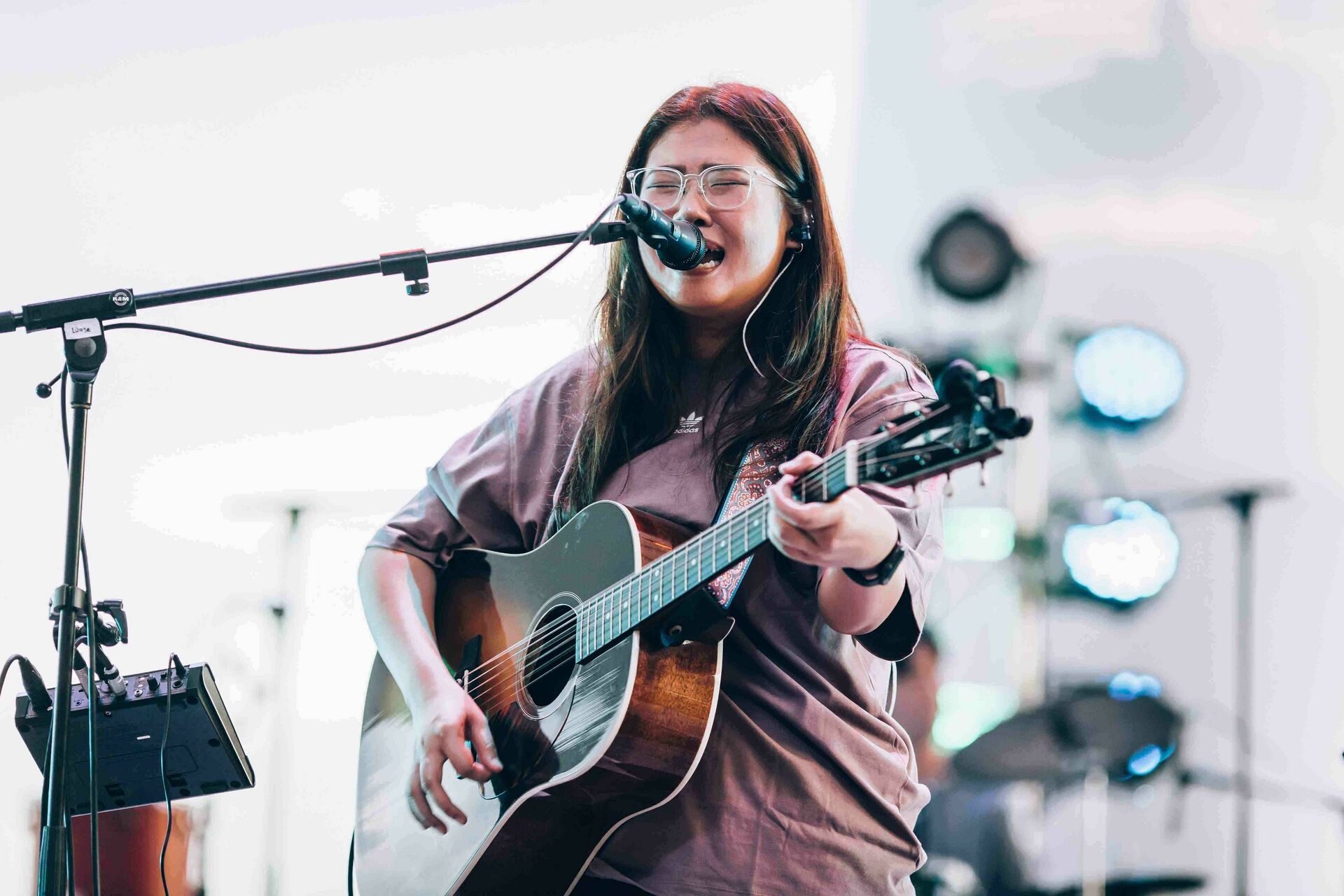 Credit: Esplanade — Theatres on the Bay
Meanwhile, rock enthusiasts who wished to engage in aggressive dancing had the option of watching acts such as Rudra, Force Vomit, and Naedr at the Powerhouse² (Singtel Waterfront Theatre).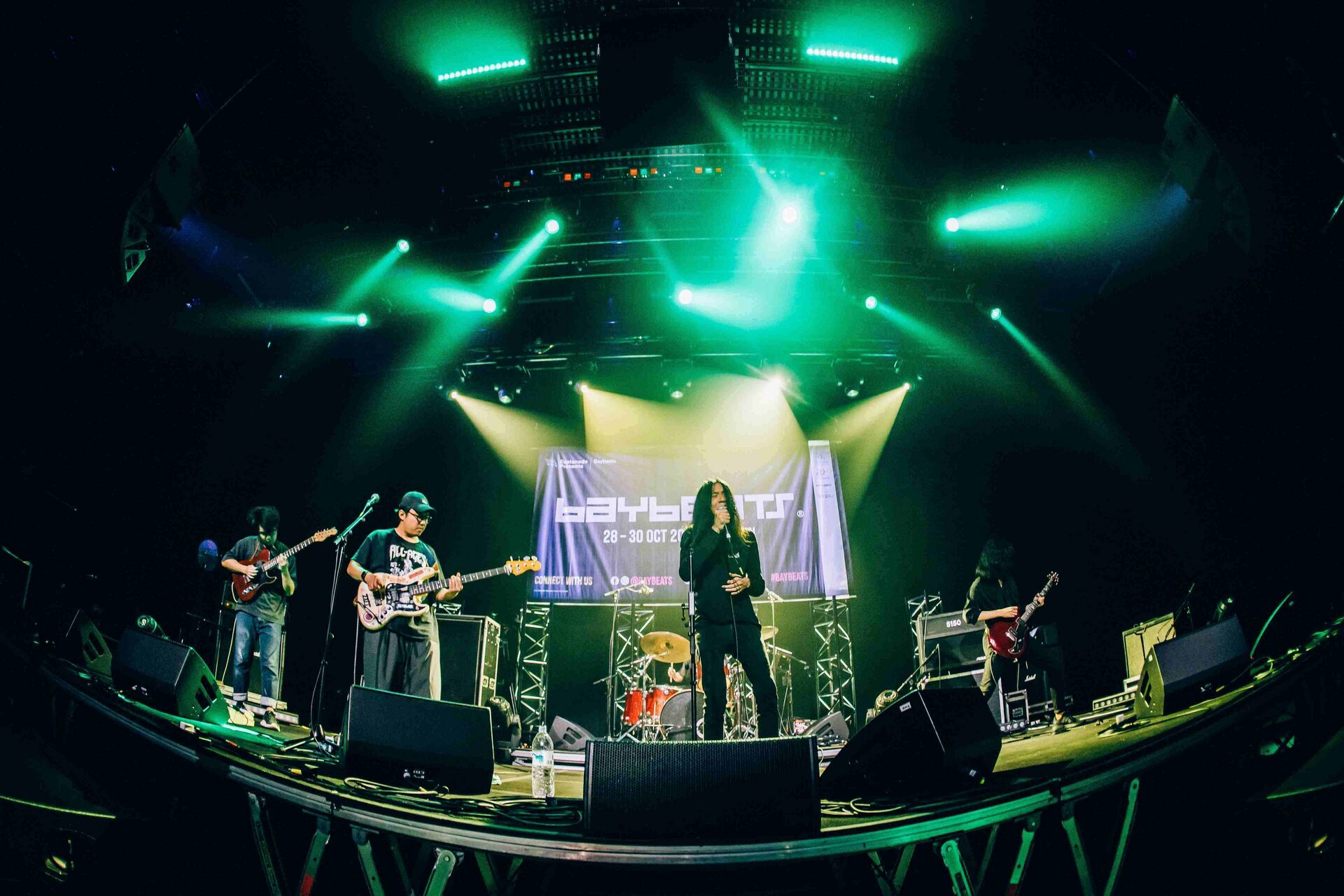 Credit: Esplanade — Theatres on the Bay
Finally, the Annexe (Esplanade Annexe Studio) allowed guests to have close encounters with ALYPH, TENGY, and FERS.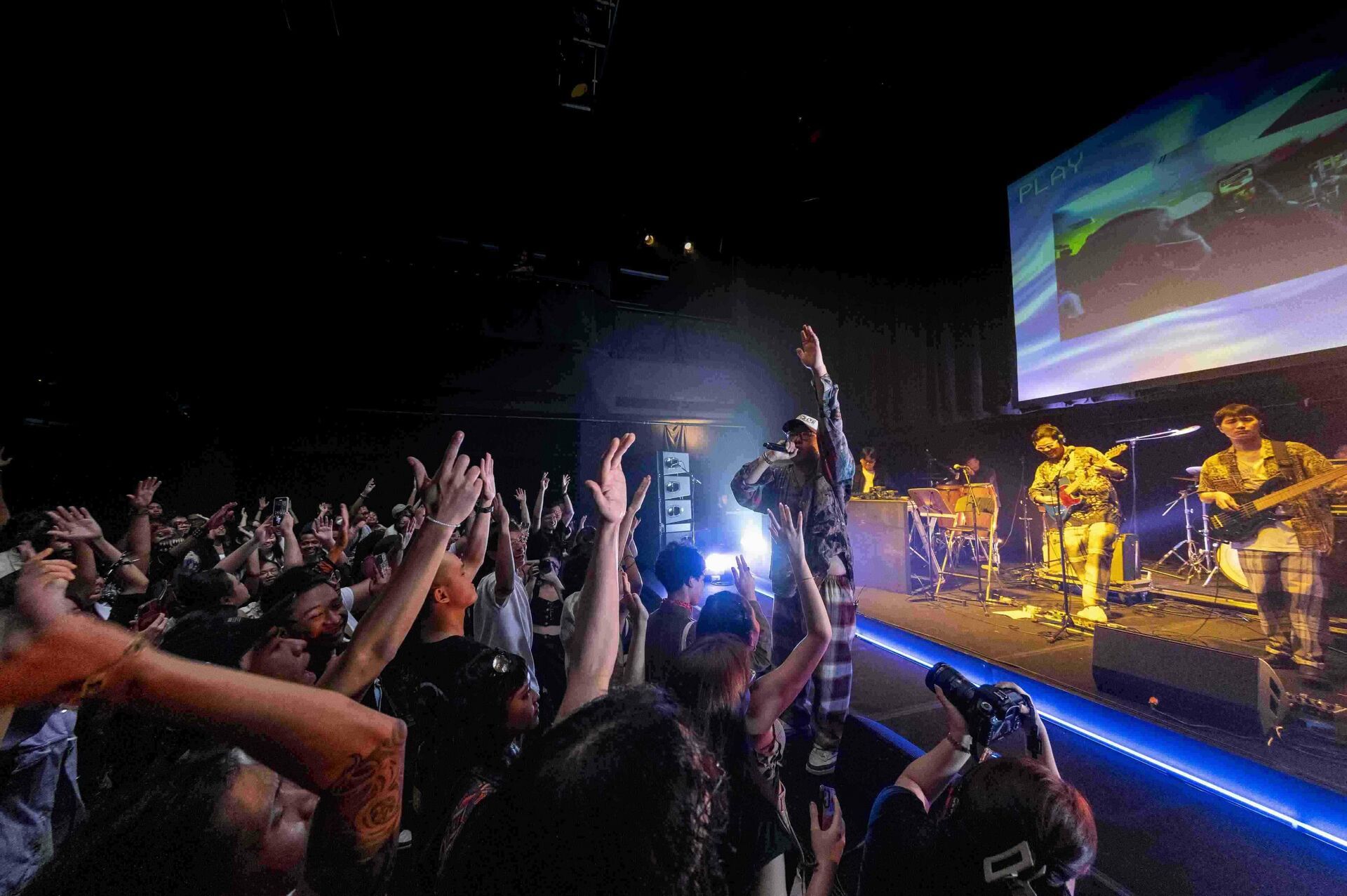 Credit: Esplanade — Theatres on the Bay
During what turned out to be an eventful weekend, one of the biggest highlights was, without a doubt, Force Vomit's display at the newly opened Powerhouse². More than just a regular performance, it was a long-awaited reunion between the surf punk band and their fans that overflowed with euphoria.
"This was the first time in four years that we played [for] a live audience so it's an understatement to say that it was quite special. The Baybeats crew from The Esplanade have always treated us with a lot of love, patience, and respect and we really appreciated that," Force Vomit told Hear65 collectively.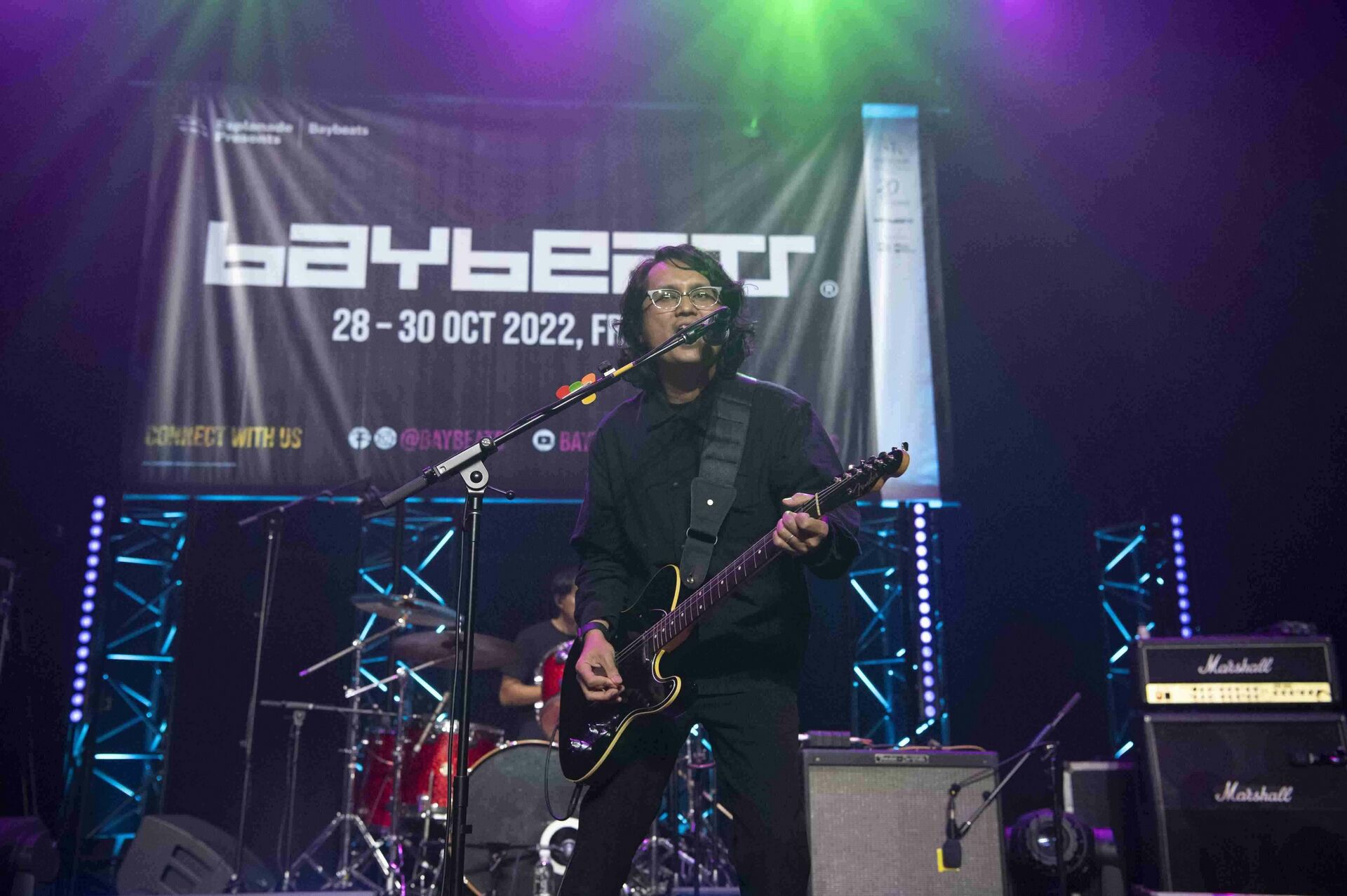 Credit: Esplanade — Theatres on the Bay
The quartet behind tunes such as 'Siti' and 'Last Nite I Said Goodbye' also added that they were fuelled by the support they got from those in attendance. 
The band said: "We weren't sure what the response was going to be like at a new venue like the Powerhouse², so we were pleasantly surprised that all the tickets were snapped up a few days before the show. There was so much love from the audience — they sang along, danced, moshed, and crowd surfed and it really inspired us to give as [much] as we got."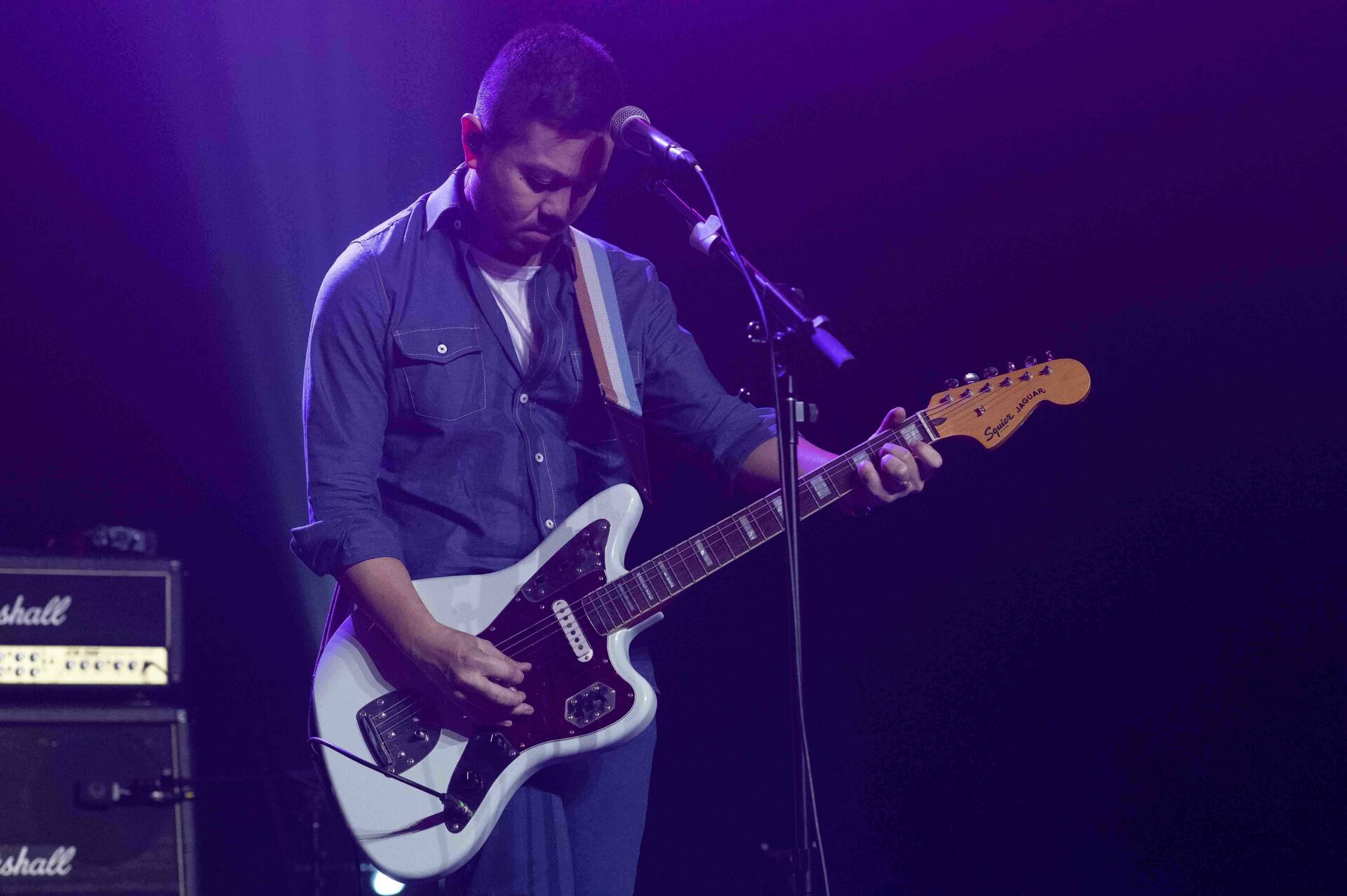 Credit: Esplanade — Theatres on the Bay
At the outdoor stage known as the Arena, dream pop and lo-fi act Quite Quiet's Darell Laser charmed festival-goers with numbers such as 'It's A Nice Day For Self-Loathing' and 'crocs with socks' while covered in face paint. 
He explained: "It was fun. As it was Halloween, I thought it would be quite fun if the whole band just had corpse paint on our faces haha. I guess the audience loved it (I hope)."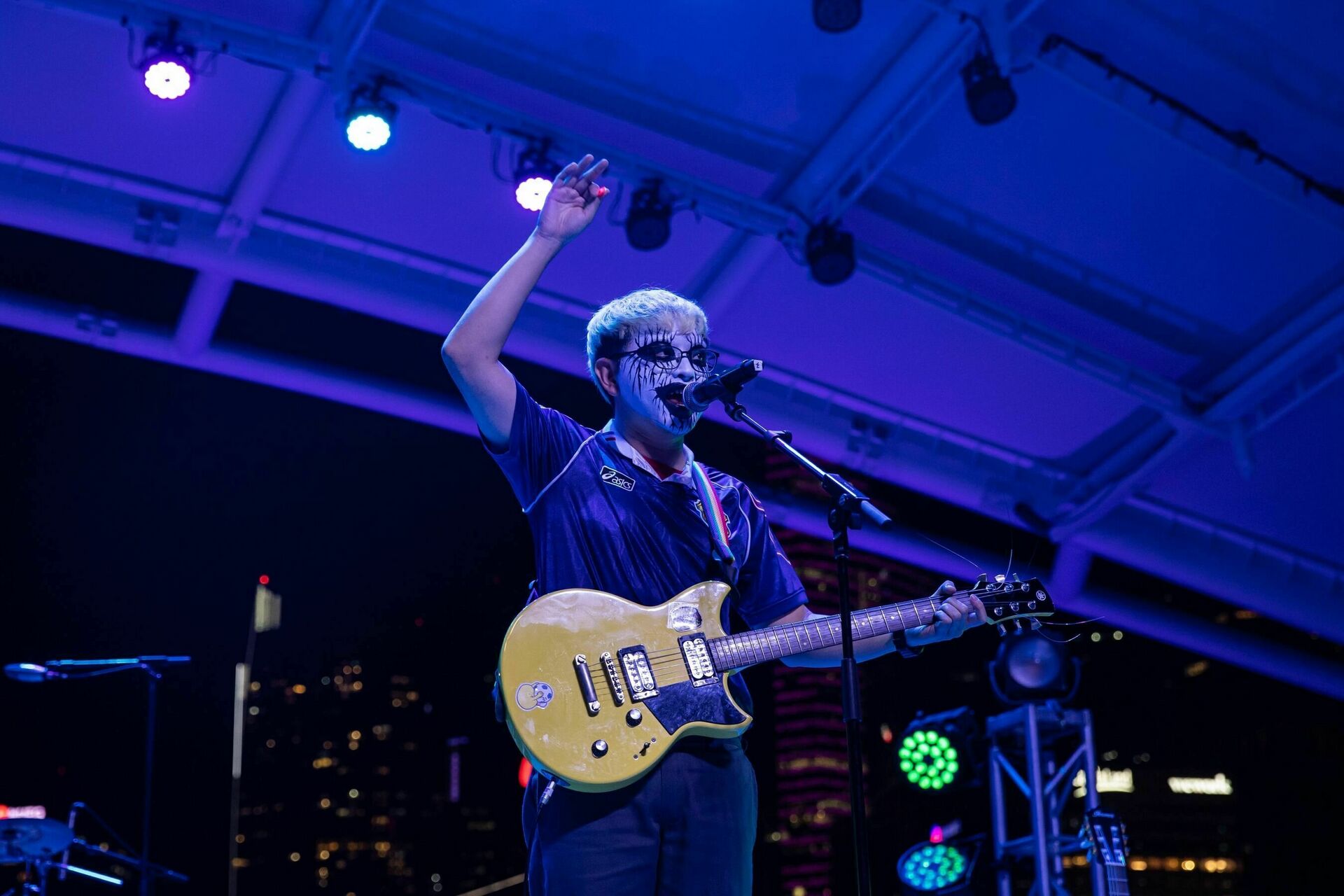 Credit: Alvin Ho
When he was not singing and playing the guitar, Darell showed off his quirky sense of humour by entertaining the crowd with jokes and even "threatening" to destroy his instrument.
"Don't hype me up so much. I might smash my guitar," he joked in response to the overwhelming support from the audience.
For Darell, the sense of normalcy that was once again present at this year's event was "awesome". He said: "The atmosphere felt like [that of the] pre-pandemic era, without all the restrictions. There was also the new Powerhouse² stage, so that rocked."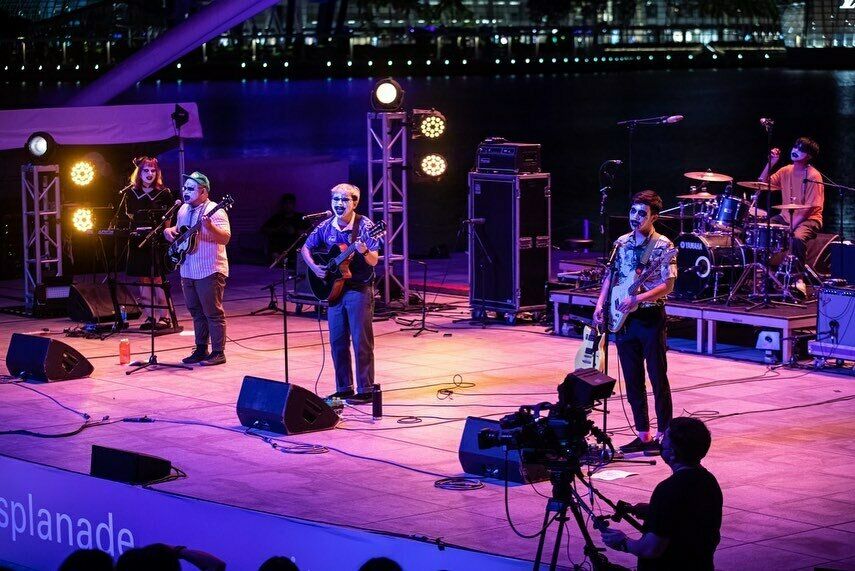 Credit: Alvin Ho
Baybeats 2022 also continued the festival's tradition of giving up-and-coming musicians a platform to showcase their talents and share their music with new listeners. This year, the finalists of the Baybeats Budding Bands artist development programme — Aggressive Raisin Cat, Hijack Hayley, motifs, Reserate, and xena giam —  were invited to stage shows at the Arena.
"It felt super amazing. Surreal. Emotional — because it was something that we'd wanted and wished for for so long. [There was] also a sense of relief because all five of us got to play together (for the first time) live, especially with the XBB [variant] being on the rise over the past few weeks," said motifs about their experience of performing at Baybeats 2022.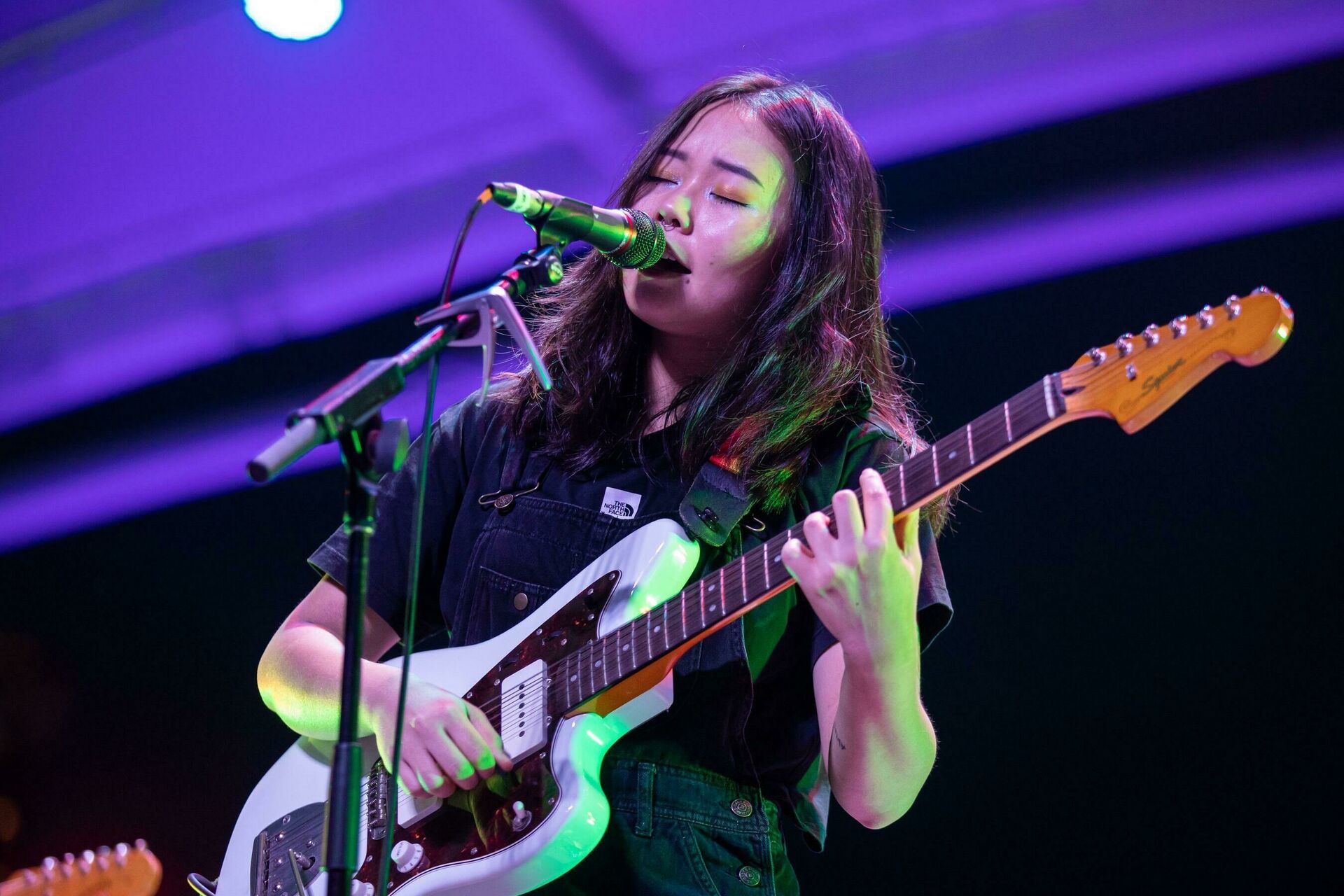 Credit: Alvin Ho
Taking the stage on the festival's opening day, the shoegaze and dream pop band whisked guests away to an ethereal world with their tranquil tunes. 
When asked about Baybeats' role in the local music scene, the quintet shared: "It provides a platform for aspiring local musicians to work towards. While attending earlier editions of Baybeats, some will most certainly come away from the festival having the thought of 'How nice will it be to play at Baybeats' or ' I want to play at Baybeats one day!' And those thoughts are important to ensure that the local music community keeps thriving. They fill one with a direction, a goal to work towards, and a boundary to be pushed. They fuel the graft, hours, and work to be put in to make the dream work. And they give one the belief and the dare to dream. All these are valuable things to have in life."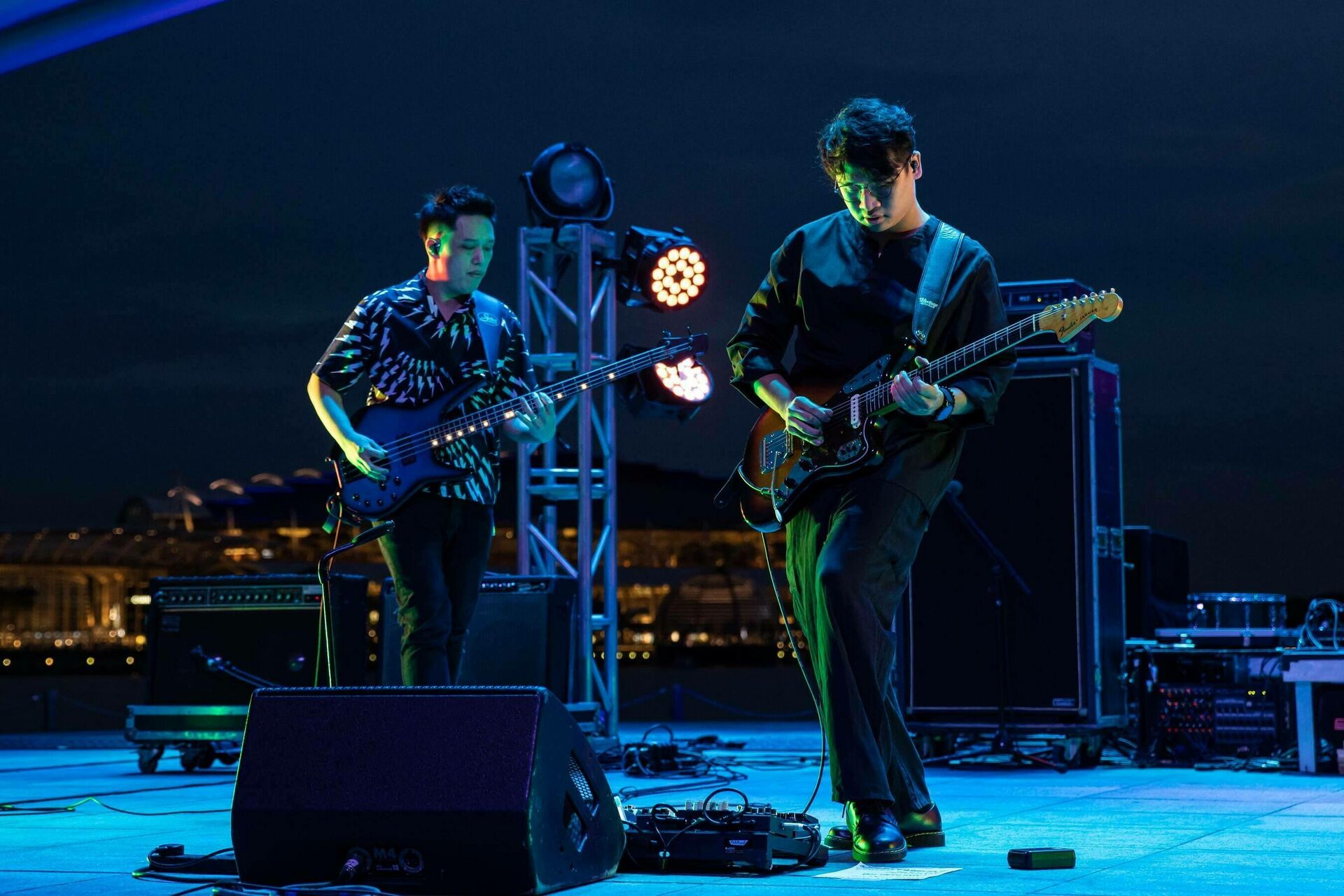 Credit: Alvin Ho
motif's fellow budding band, Reserate, also had a Baybeats debut to remember. Loud and bursting with energy, the metalcore outfit's performance made it difficult for the audience to resist pumping their fists in the air and dancing.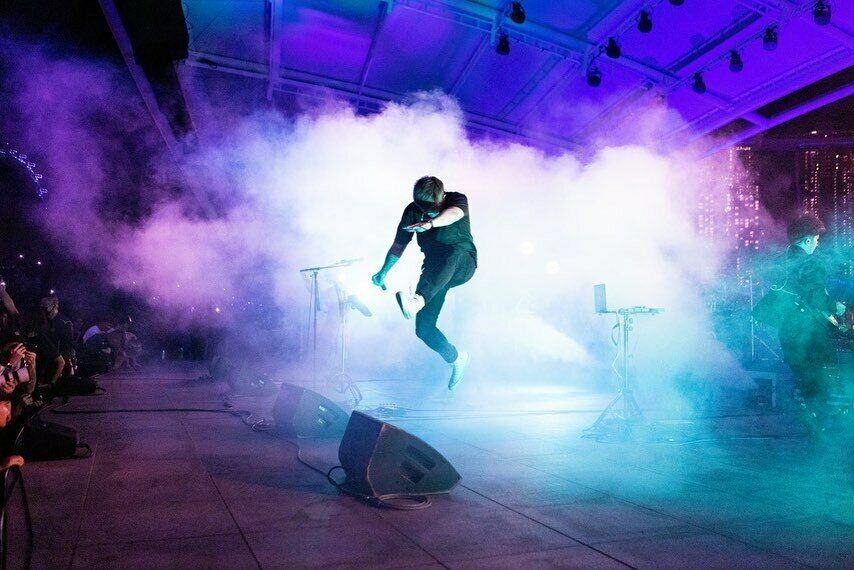 Credit: Cliff Yeo
The 'Run It' act, too, shared motif's sentiments about the importance of having a festival like Baybeats.
"It inspires the young and the old to pick up an instrument and to dream big in hopes of performing on a stage in front of an audience. It is also to expose Singaporean music to a larger demographic," explained Reserate's Ridwan.
His bandmate, Kevyn, felt encouraged that Reserate was given the opportunity to perform this year.  He said: "The best part was knowing that Baybeats thought that we were worthy of being able to play at [the festival]. Aside from that, the budding programmes were very informative and we could network with many industry professionals and make friends with the other budding bands (or as I prefer to call them, our Budding Buddies)."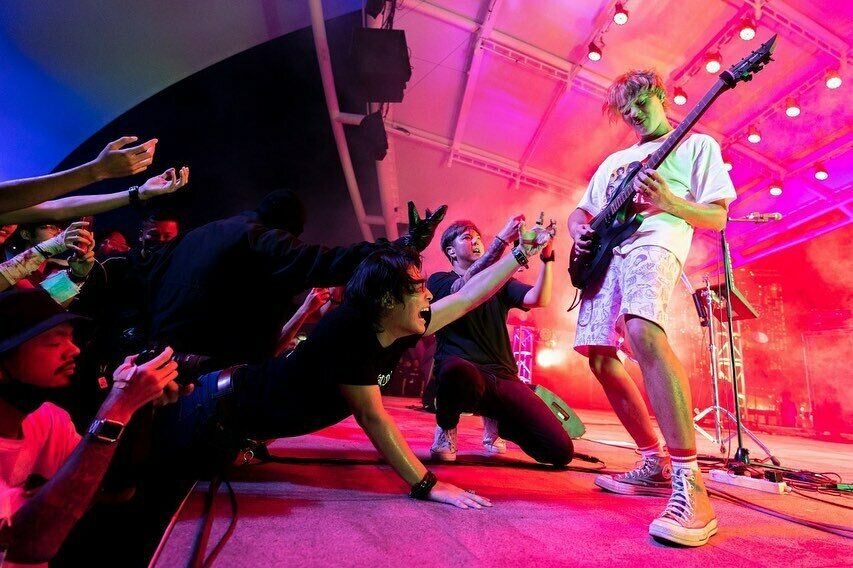 Credit: Cliff Yeo
Next year, a new batch of budding bands will vie for the coveted spots on Baybeats' lineup, and Ridwan had a few words of advice: "Practise hard. Be kind to others. Enjoy the process."
---