The government has yet again roped in the help of our darling contractor Phua Chu Kang, the "best in Singapore, JB and some say Batam", rallying Singaporeans to get their COVID-19 immunisation shots by way of a huge disco-funk production. 
Titled 'Get your shot, Steady Pom Pi Pi', the music video segues perfectly from last year's number, where the yellow booted champion dished out advice on how to behave responsibly in a pandemic. Commissioned by gov.sg, this year's MV has already gone viral (pun intended), garnering more than 100,000 views as of 6 May.
Along with his wife Rosie (Irene Ang), Phua is a character portrayed by comedian Gurmit Singh that rose to iconic fame from the TV sitcom series Phua Chu Kang Pte Ltd (1997—2007). Since then, the curly-haired contractor's cult popularity with Singaporeans has enshrined him as a national hero. His most famous activation remains to be in the 2003 'SAR-vivor Rap', where he educated the public on good hygiene practices as we were battling the SARS pandemic.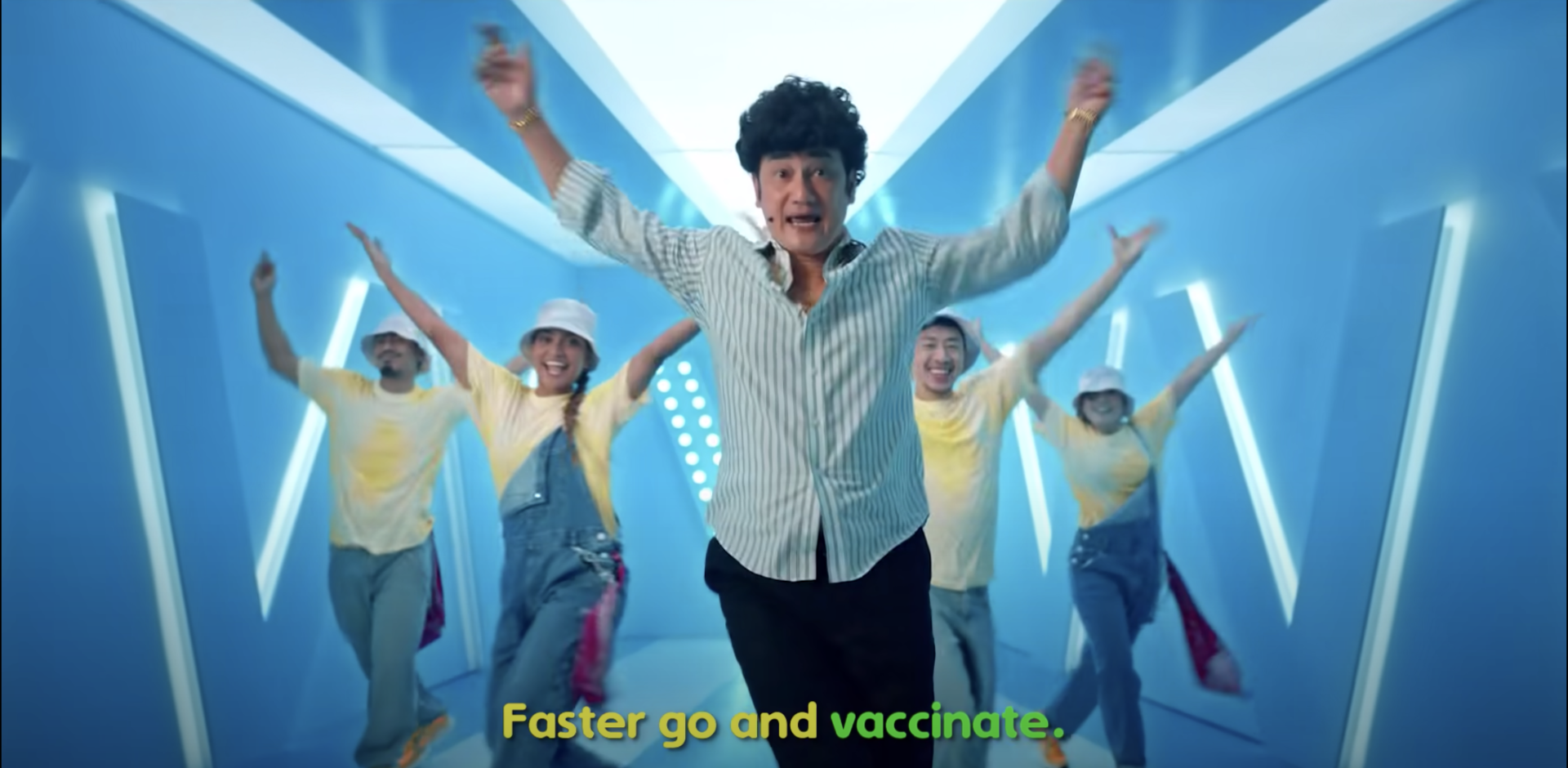 "Faster go and vaccinate, don't delay, you wait what wait?!" Phua exhorts. While vaccination is not mandatory in the country, the government has strongly encouraged all who are eligible to take the shot nonetheless, mirroring the stance of other national advisories. 
As of late, fears over the safety and possible side effects of the vaccines have become a hot-button issue among citizens. In the video, Rosie voices these concerns to Phua. However, he reassures her with a compelling swagger that the vaccine "is safe for most, including [the] elderly...government got check properly!" 
But for those who remain indifferent about the importance of getting vaccinated after sitting through his two-minute rap/lesson, Phua has only this to say at the end of the video: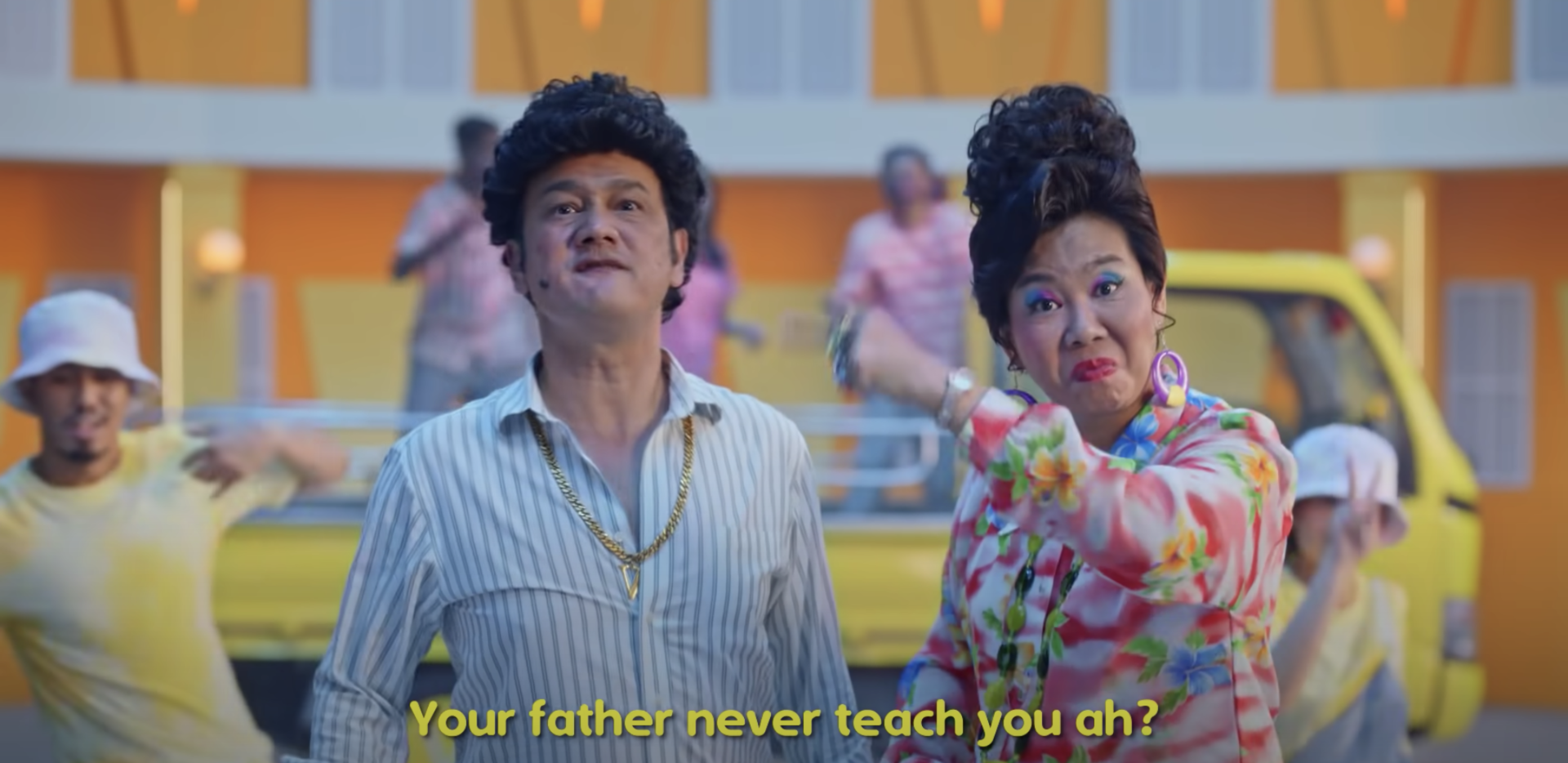 Watch last year's COVID-awareness campaign video featuring Phua Chu Kang below. 
---
---