National Day songs are a vital element when it comes to celebrating Singapore's birthday each year. Whether it's a classic track like 'We Are Singapore', a tear-jerker like 'Home', or a fun tune like 'Stand Up For Singapore', these songs never fail to instil that patriotism in us Singaporeans.
As Singapore celebrates her 56th birthday, Hear65 reached out to some of the artists behind this year's NDP theme song, 'The Road Ahead'. We spoke to evanturetime, Shabir, and Shye to learn about the making of the song, their latest work, as well as what "the road ahead" looks like for each of them.
---
evanturetime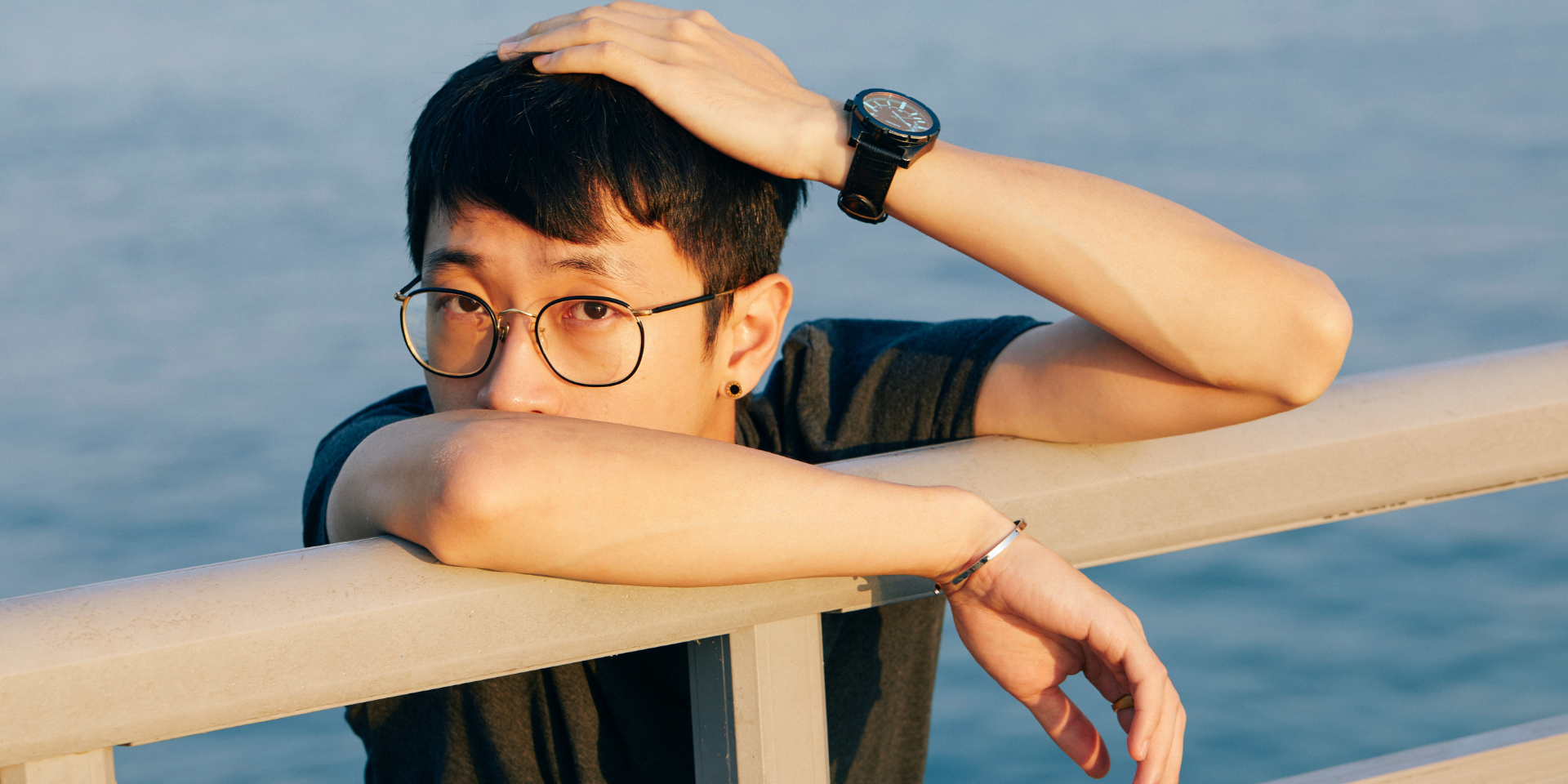 Let's start from the beginning. What was the process of this collaboration like?
It basically started with me noodling on a 4-chord progression after hearing the brief that we were given. I sent it over as a voice note to Linying before we physically met to write and that 4-chord eventually became the verse of the NDP theme song. Linying and I met at my studio and we wrote for about half a day and we ended up with basically what you heard from the first verse to the chorus. We recorded it quickly – a simple voice memo with vocals and piano and afterwards we slowly started to flesh out both the lyrical and production side mostly on our own due to the COVID-19 restrictions.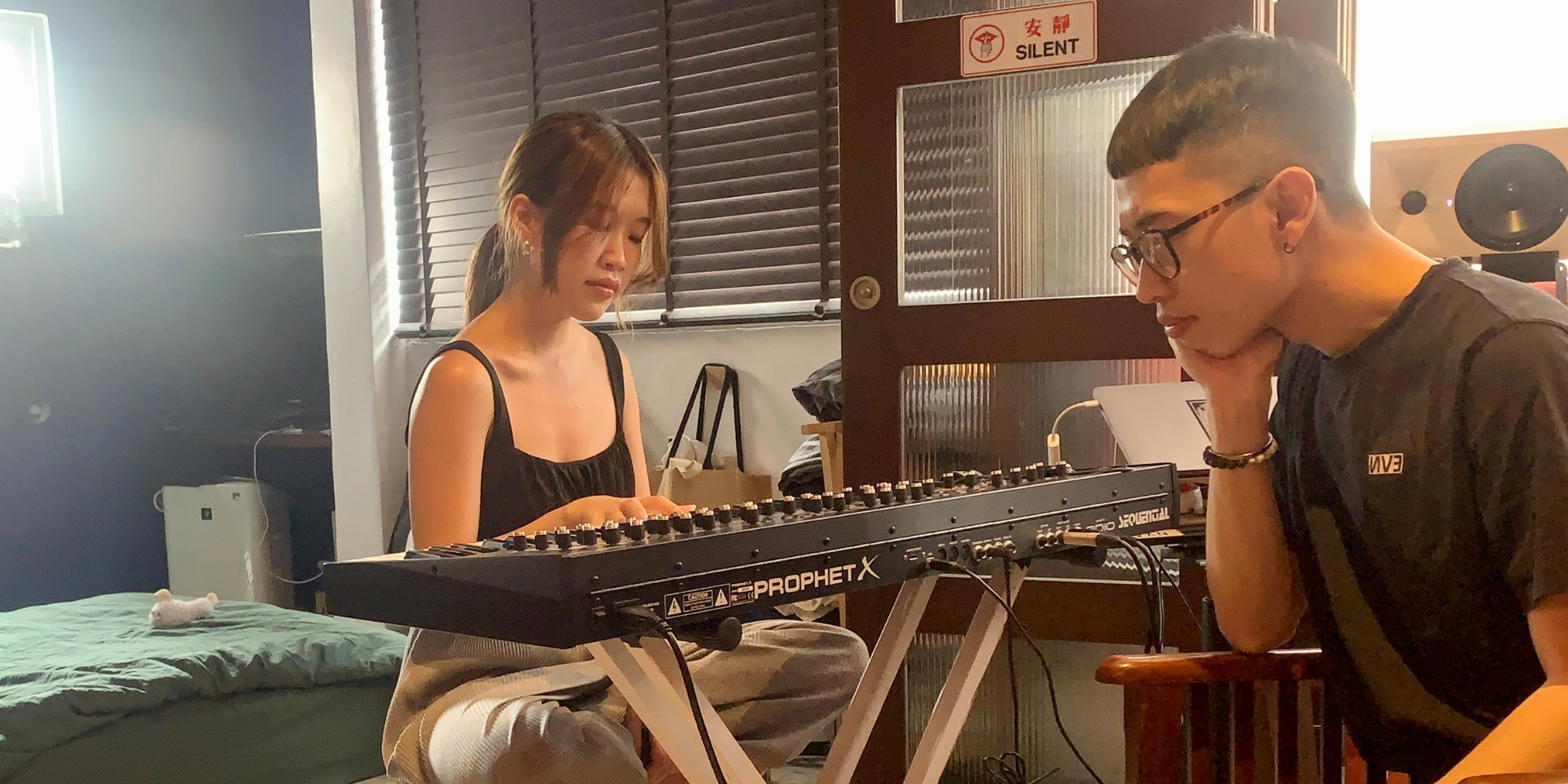 Throughout the whole process, Lin took lead on the lyrical side of things while I took lead in the production side of things. But we were always very involved in each other's processes and constantly checked-in/met with each other every step of the way to make sure the song ended up the way we both liked it to be. There were some really fun moments where Linying's producer brain got to shine! See if you can hear what she did ;) 
If I remember correctly the whole process started in earnest from somewhere in September and ended somewhere in late April or early May. 
What is your favourite NDP piece/performance number/moment?
It would have to be watching the 2018 NDP Music Video drop in a tiny hotel room in Japan. I was in the middle of my Tokyo tour and I just got my heart broken back then. I was a tad homesick and sad. I remember tearing up a little after watching my name appear in the production credits in the music video on my mobile phone. All the hard work and effort I did assisting Dr. Sydney Tan (the music director) for almost a year leading up to it really felt like it meant something. Being away from home a little while also made me realize how impactful something like that would be for our fellow friends who are based elsewhere.
How does it feel to be part of this year's celebrations, especially in these uncertain and rocky times? 
It's an honour and a privilege. To be writing for the nation is something young Evan would never have even dared to dream of. And I'm honoured that we (Linying and I) were even given the chance to. 
Granted I do have mixed feelings and thoughts about how to best handle the celebrations. But I do think that having some form of a celebration will be great to lift everyone's spirits and morale. We've collectively been through some really tumultuous times and having something positive to look forward to would be nice.
Personally, what does "The Road Ahead" mean/look like for you in the context of your own life and career, as well as as a nation? 
Personally I would take it as a message of encouragement for me to not give up in this career of music. It might sound passe but it took a lot of blood, sweat, and tears to be able to do what I do for a living, and there are times in my life when it looked bleak. But the song, and the affirmation that we've gotten from the public was a great morale booster for me. 
For the nation, the song is to me the country's staunch perseverance amidst any obstacles that come its way – be it the past or the future. And that only together as a collective will we be able to overcome any hardships that come our way. 
 

 

View this post on Instagram

 
If you could dedicate a song to Singapore, what would it be and why?
'Though the Fire' by Chaka Khan! I always thought that if it was rearranged or sung by a different singer it would be a good National Day Song disguised as a love song! There's a timelessness to this song which will fit right in with some of our favourite NDP Song classics if that was ever the case. 
How did you first get started in music? 
Nothing too exciting really! Here's a TLDR version. I begged my mom for piano lessons when I was a child. Got a decent grade in ABRSM but abandoned it completely to learn Music Tech and Drums in Singapore Poly because I didn't think it was cool (in hindsight I regret it terribly haha!). Got a scholarship, went to Berklee and made tons of music friends along the way! 
From all of the songs you've done so far, which is your favourite track and why?
'Vultures'. It was a song that Linying and I wrote that Charlie [Lim] featured guest vocals on. It was the first time in all my years as an arranger and a producer that I decided to write something to call my own, a sound.. an audible identity to selfishly be myself and express myself in ways that would make me happy. That was the first time I felt so free in doing so. And I couldn't thank Linying and Charlie enough for being so supportive of me in well, just having fun and being myself! It was a very freeing and memorable moment for me. 
Plug your favourite local artist of all time or at the moment; what from them do you think people should check out?
HANDS DOWN it has to be 'Kleptomania' by B Quartet. This was the first song I ever moshed to. I remember watching them live at The Esplanade and I was absolutely blown away. Each member of the band was so insanely talented, each had their own musical influences but they were able to make space for each other in their writing. Collectively these guys were way ahead of their time. An absolute joy to watch and listen. 
What do you hope listeners will take away from your music?
That it was as sincere and honest a representation of emotion that I could do with my abilities at that point in time ☺ 
Finally, share any upcoming plans you have for the rest of the year, music or otherwise!
I have a single with Marian Carmel and Tim De Cotta titled 'if it's with you' that's coming out on August 27th! I also have an evanturetime EP that's dropping later this year. I won't reveal too much yet but a little hint is that there's been a reason why I've been releasing love themed singles for awhile for a reason ;) I'm working with my good friend inch on her latest record which is always tons of groovy and manic fun.
And I'm producing a few singles for some really talented artists that I can't say but I'm really excited to share when they are out!
---
Shabir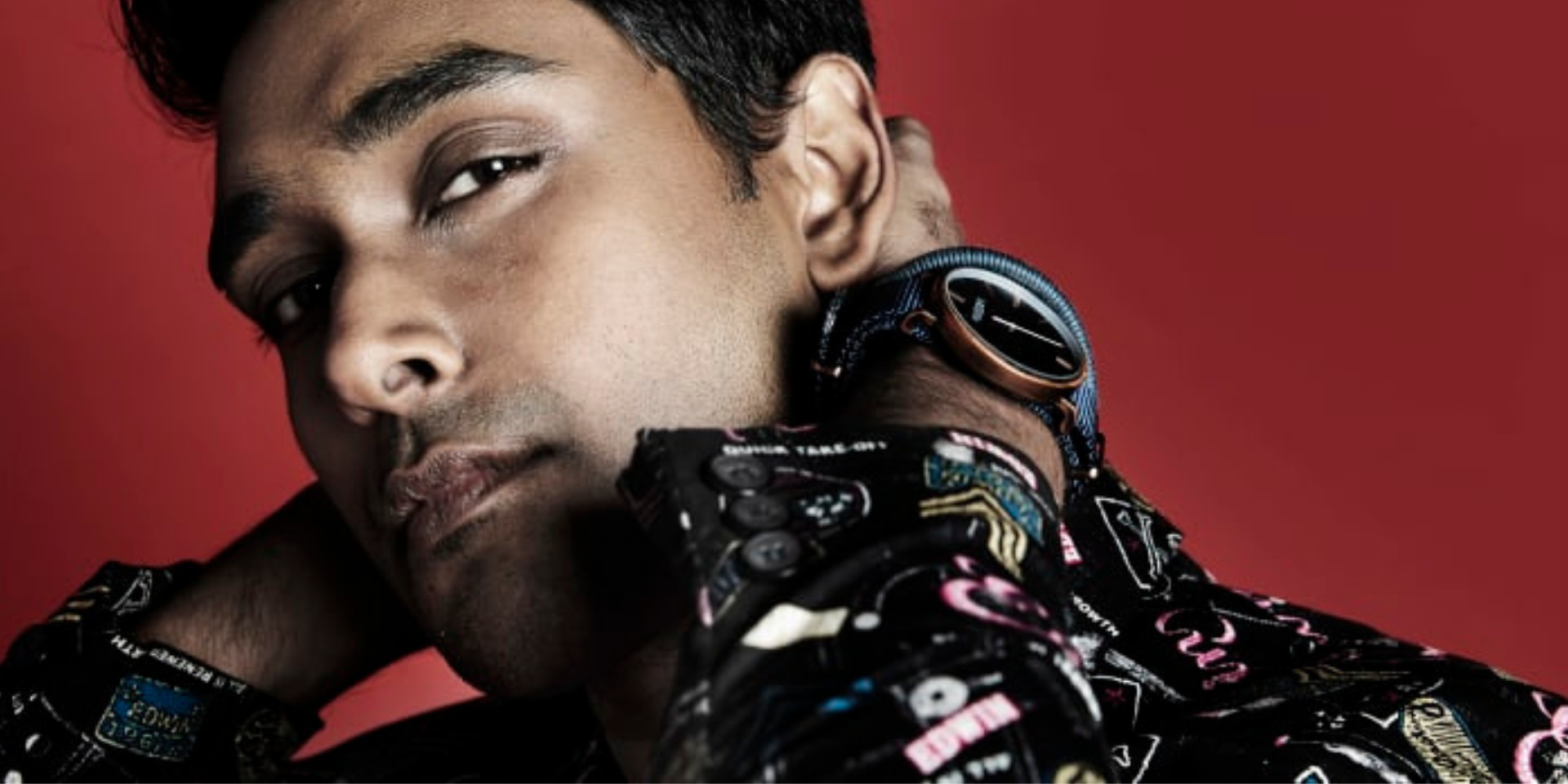 Let's start from the beginning. What was the process of this collaboration like?
The process of the collaboration was very interesting. Because first I was given the song. And then it was all these falsettos sung by Sezairi. And I was like, What am I going to do in this song? Because it's not my style, and my genre. So I was a little taken aback. Of course, it sounded great, but I don't know what I'm going to do in that song. And then I spoke to Dr. Sydney Tan. And he assured me: "There is a section of the song which is meant for you. You do it in your range, it's got a lot of gravitas."
And then when I heard which part it was, I felt a little bit pressured because there's nothing in that section. There's no beats, no synth, nothing, just piano, there's just supposed to be a piano in my vocals. And that takes up a lot of tension. So at the same time there is so much of gravitas, and you've got to bring the weight and the emotional value to the song in that section. That's quite a bit – I felt the weight on my shoulders.
But thanks to Linying, Evan, and Dr. Syd, a lot of people like that section a lot. And some even say, that's their favourite part not only because of the vocals, but I think it's because of the visuals as well. And all that credit goes to the composers and the producers. I think I was just a vessel. And they got whatever they wanted for that section through me. So – happy to be a vessel.
What is your favourite NDP piece/performance number/moment?
I think I really like the animation films this year for NDP. I don't want to spoil it. But you know, there are some beautiful stories by Singaporeans back in the day who arrived and you know, followed their dreams and pursued their passion and brought change to society.
You've previously participated for NDP in 2007 and 2012, the latter in which you produced the Tamil classic 'Singai Naadu'. How does it feel coming back for NDP 56, especially in these rocky times?
It feels truly special because 'Singai Naadu' is a ground-up project. It wasn't a commissioned project. So to do it from scratch, [then] nine years later, I'm performing it for the first time in the parade. It really feels surreal. Because before this whenever the song was performed, it was by the choir, and it was in medley sections. I never got to sing it in the parade. I was singing in the parade for the first time. So I just hope that, yeah, I don't end up tearing up, you know, because I'm weak like that. My team and I know we struggled a lot to put together the video and the song and everything. So I think it all means a lot.
And beyond that, I wrote the song as a way to express the love for my country. So it's a very emotional moment for me standing on that stage on the floating platform and singing. It feels like everything came full circle. This is my fourth NDP, by the way. 2006 was the first one – really low key performance by me. And there was 2007. And then last year, I was in, and this year. 2012 I did not sing 'Singai Naadu' in the parade, just for clarity.
Especially rocky times. With art, with films, with music... through these, we can actually bring the nation together, and instil hope. We can give a sense of support to our people. So I think it's important in that sense for us to participate as artists and do what we can and contribute. I think it's very challenging because we have our schedules and all that and then now, because the parade is postponed and the additional dates... it's a lot of challenges we're trying to rework and stuff. But ultimately, we do our best to accommodate and contribute because this is not another concert.
This is the National Day Parade. And it's for all of us, for our people, it's for our country, so [I'm] happy to come back, happy to contribute. And I believe that people who watch it both in Singapore and Singaporeans abroad, will feel a sense of togetherness and support and solidarity and hope.
Personally, what does the road ahead look like for you in the context of your own life and career, as well as as a nation?
Well, there's a lot of things going on at this point. I just finished a series called 'This Land Is Mine', coming on Channel 5 on 9th August. I play an ex-war hero from World War Two from the British Indian Army posted to Singapore. So it's a very interesting role. I researched on it and it is just great to come back to acting after a long time because I took a sabbatical to focus on music.
Next up, I'm hosting a show for Channel NewsAsia called 'Striking A Chord'. And why it's special is because it's all about NDP songs, how the songs have shaped us and how we have shaped the songs. You get to meet Hugh Harrison, Jeremy Monteiro, Dick Lee, Kit Chan, Robert Fernando. You know, so many wonderful people. So it was a great, great experience, I loved it, and the show's out on 8th and 9th August. So that's another special thing that's happening this year.
Apart from that, I've got a few series of projects that I need to get behind the desk and start scoring for. I'm also working on my full length 13 track album release, slated to release next year. It looks like it's going to be a very fun year, but also a very demanding year in terms of how much energy and time I'll need to put in. But yeah, it's gonna be great because at the end of the day, the process of creation is actually very invigorating. So you don't really feel exhausted at the end of it.
In terms of India, it's currently on hold, of course, because of the situation. I've got three films in hand, so I just can't wait to get back and start again when things are safer.
The road ahead for us as a nation, of course, we're doing well. Even on a global level, we're doing well. And we're trying to ramp up our vaccine rates, and also go into the phase of it being endemic. This is something which a lot of people are looking forward to. And even I'm looking forward to it. I know it's going to be uncertain for every single one of us, especially artists, and there are going to be a lot of confusing things happening. But at the end of the day, we cannot afford to lose hope. We have to continue doing what we're doing and take it one day at a time, and also protect our mental health.
So I believe that the road ahead is not going to be without struggles. But it is definitely possible. As the song says, we did it before and we'll do it again.
If you could dedicate a song to Singapore, what would it be and why?
I've already dedicated a song to Singapore and that is 'Singai Naadu' actually. I think there's no better way to do that than by writing and putting in all the sweat, energy and love into production and giving it as a gift to the song with no expectations in return.
You've released a couple of singles and film soundtracks this year, including 'Thanimai' and 'Shakthi' with renowned Carnatic singer Bombay Jayashri and fellow Singaporean rapper Lady Kash. Among these songs, which is your favourite thus far and why?
To be very honest, 'Shakthi' did not really take off in that sense, because I guess it was not meant to be my single but rather it was for a production, for an event that happened in Singapore. And then we got the Oscar-nominee, Bombay Jayashri on board and Lady Kash also came on board.
But the thing is, it's not really my single so I guess it was okay. It kind of did its work for the show. They used it, but the producers have to promote a song if they want it to reach out. And I think they had their limitations also, given the pandemic and all that. So it was okay. The song turned out nice. I really like Bombay Jayashri's vocals on it, but was it very well promoted? Did a lot of people listen to it, did they know about it?Definitely not.
In terms of 'Thanimai', we're very happy because people really like the song and it crossed 500,000 streams on YouTube, and it's doing pretty well and we're happy. The other song 'Aayizhai', did very well because it kind of had a renewed life. It was released last year, but this year, it was included in Fever FM's 'Top 14 World Music' playlist. And this happened to be the only standalone Tamil song and I happened to be the only Singaporean artist in that playlist. So it was very heartwarming and I have a lot of gratitude for it because it's a place where fans from all over India get to listen to our songs. So that was a great thing being in Singapore and still representing. So I think I really enjoyed the process of 'Thanimai'. And I'm really very grateful that 'Aayizhai' is a gift that keeps giving.
2021 can be a challenging year for many musicians who might feel stuck or uninspired. Do you have any advice for those going through a creative rut?
There's two ways to take this. One thing is, you put it on 'roids. And you try to do more of it, you try to find that breakthrough. So you push and push and push. That's not a bad way, it could work a lot of times. [If you're] unable to write on the guitar, then probably switch to the piano, and try writing there. If you're a keyboardist and you don't play the guitar, learn a few chords and start writing on that. Pick up the ukulele, you know, try different methods to write songs and see what happens. If you're a singer-songwriter who was on the guitar, then learn a bit of production and see what happens, what can you come up with. Switch things up, but keep the hustle. Keep working, put yourself on overdrive, push your limits and see what happens. You might have a crack somewhere. And you know, a breakthrough could happen.
The second way to do this is the complete opposite, which I call strategic procrastination, which is - you don't do anything. But you're doing something. What that means is basically you pick a couple of things to do. It could be shows on Netflix, which relate to music, or maybe not even music, it's your choice. Then you read some books, these books could be novels, can be stories, but make sure you're consuming stuff that's good for your brain, and your heart, and your emotional health. And then you kind of jam – you don't practice, but you generally just sit on the piano and just play whatever your instrument is. Or if you're a singer-songwriter, then maybe just form, like rhyme words together, or listen to other songs that you've never heard before.
Challenge yourself. [If] you've never tried Bob Dylan then try Bob Dylan, if you never tried B.B. King, you know, go to the old ones. Listen to Stevie Wonder. If you're someone who is already listening to all that, then challenge yourself by listening to maybe Travis Scott.
The idea is to introduce all these things that don't work. But you are sort of absorbing things. So you do that for like 10 days, 20 days, so you're technically on a sabbatical. But it's strategic. So that strategic procrastination to procrastinate work, but in between, you bring in all these things, and then you allow your subconscious to absorb it and imbibe it. And then as you're sleeping, it's processing. And then after the sabbatical ends, you plan of course, when you want it to end with not, you know, it can kind of take over you.
And then you go back and you try writing, I'm pretty sure nine times out of 10 you're going to end up writing something pretty kick ass. Try that.
---
Shye
Let's start from the beginning. What was the process of this collaboration like?
It all still feels so surreal. They sent me the track and I instantly fell in love with it. It reminded me of previous theme songs like 'Home'. They had invited me down to the studio to record the part to see if I was comfortable with it. I actually thought it was just a trial run for me to decide whether I wanted to do it. However, it was the actual thing! Linying and Evan were so welcoming and reassuring. Dr. Sydney Tan was an amazing mentor as well. The whole process was a whole new learning experience for me, and I'm so thankful to have been part of it.
How does it feel to be part of this year's celebrations, especially in these uncertain and rocky times?
While I'm definitely excited, the fact that we still cannot celebrate like in previous years, is a sad reminder that we are not yet out of the woods. But I hope that the message in the theme song, 'The Road Ahead', of pushing on and being there for one another is one of hope and encouragement for all.
 

 

View this post on Instagram

 
Personally, what does the road ahead mean/look like for you in the context of your own life and career, as well as as a nation?
I think Covid has definitely shown everyone that life can be unpredictable and plans can get easily derailed. Who knows what lies ahead in the context of my life and career. I've learnt to take things in my stride, to just do my best and not to take things for granted. I hope for the best for myself and the country.
If you could dedicate a song to Singapore, what would it be and why?
'Room At The Table' by Charlie Lim. "Can we afford to be kinder to others and ourselves. There's always room at the table, and water from the well." I think it's a timely reminder and especially during the time we're in.
How did you first get started in music?
I started in 2017 during the December school holidays looking up chords on Google (because I didn't know music theory) and coming up with short songs. I posted them as well as some covers on Soundcloud. It was really just a way to pass time. I watched YouTube tutorials and experimented on a DAW which was GarageBand at the time because it was already on my laptop. Releasing a song on Spotify was kind of a bucket list thing, so I did it. I put out my first single in May 2018 followed by my first EP three months later. I continued to release subsequent singles and an album last December.
Making music was honestly a happy accident that I'm extremely grateful for. I've learnt to appreciate music and production even more now. It really brings me so much joy. 
From all of the songs you've done so far, which is your favourite track and why?
I think now I know exactly what it must feel like for my mom when she gets asked, "Who do you love more?" Because there's four of us! That's always a tough one to answer. Each song is special to me and I love them all since I worked and produced them all by myself from start to finish. But the one that I'm most happy with production wise, is most probably 'ITIM'. And I say that now only because it's my most recent release… With each release I strive to improve and show growth. However, for sentimental value… I would say '999'. It's the song I love playing live because people sing along with me. Watching them have fun and enjoying themselves makes me really happy. Memories!!
Tell us about your single, ITIM, and the story behind it.
'ITIM' (I think I might) is about how our thoughts can get messed up and blurred when we overthink. But it also embraces the sense of freedom that comes with being finally comfortable enough in our own skin to take chances and to take the wheel. Although I personally LOVE distortion in general and have always wanted to experiment with it, I didn't venture into it much and wasn't confident enough to do it before because it can be really hard to control and things can get messy really fast. However, I'm glad I went out of my comfort zone and decided to give it a shot this time. It was super fun. I think the fuzziness ties in really well with the message of the song as well. 
Plug your favourite local artist of all time or at the moment; what from them do you think people should check out?
This question is so hard. There's a song I am absolutely in love with but it's not out yet. It's from the series that I'm in which is airing right now, 'Hometown Heroes', whereby artists from the North, South, East and West of Singapore come together in teams to produce a track together. I'm in love with the song from the North side. It's definitely my favourite Singaporean release so far. I'm so excited for it to come out so I can finally listen to it on Spotify. An artist I really love is Cayenne, aka Celine from the band Sobs. (I also love Sobs) She just released an EP which I feel is super underrated. I feel like I'm on a sugar rush when I listen to the songs. I love it! 
 

 

View this post on Instagram

 
What do you hope listeners will take away from your music?
I hope my brand of "electronic-pop" has something different to offer and that it not only entertains but makes them feel understood. 
Finally, share any upcoming plans you have for the rest of the year, music or otherwise?
Definitely more releases! Maybe an EP and live shows? And I cannot wait to be able to make travel plans again! Let's see how everything else goes! ;) 
---
---