To some people, it's a surprise to find someone in a family of actors venturing out into a different environment, leaving his comfort zone, and starting from scratch, which could prove its challenges and difficulties from the get-go.
 

 

View this post on Instagram

 
Calvert Tay, the son of acclaimed parents Zheng Geping and Hong Huifang, and brother to local actress Tay Ying, is out to establish his mark in the music industry, with his first-ever English single 'Right Side'. It's his first time stepping into new territory, having previously been in the acting industry. In his time there, he acted in Channel 8's drama series While We are Young when he was 17, and made appearances in several variety shows along the way.
 

 

View this post on Instagram

 
At eight years old, the 21-year-old singer-songwriter had always been intrigued by music, but never envisaged it as a potential career until he rediscovered his passion for the craft in the lockdown last year. To get a kickstart in the music industry, Calvert enrolled as a student at the music school Academy of Rock under their joint programme with AOR Global titled the REACH Programme, where he learnt vocals, drums, and bass. Assisting budding musicians, the programme provides education of the industry, and also support the ideation and production of a musician's first release.
'Right Side' deals with themes of love and reassurance, with Calvert singing about being the perfect match for someone. At face value, it could be taken quite easily as a love song, but Calvert, along with Juan Ezwan, wrote the song with two perspectives in mind: one, about reassuring your partner that you are the right fit for them, and another about convincing your loved ones that you will always be close to them, shaping the song as a source of comfort for the listener.
We caught up with Calvert to chat about his experience on the making of 'Right Side', regaining his passion for music, and the beginnings of his musical career.
---
Hi Calvert! Congratulations on the release of your very first single! Before we get started, it's been a week since the song was released. How has the reception been so far, and who's been some of your biggest cheerleaders?
Thank you! The reception so far has been good. I got a lot of DMs telling me that the song is nice, and my friends have been sharing the song as well! Honestly, the biggest supporters have been my close friends, my family, Academy of Rock, AOR Global and my manager Cally from artiste co!
Let's talk songwriting. How would you describe your writing style, and how did 'Right Side' come about? 
I mostly write based on "feeling", depending on the mood I'm in, I'll write based on that and just go from there. I don't stick to a particular style or genre and usually just draw on music that I've listened to over the years and see what comes out from there. This applies to both lyrics and melodies.
For 'Right Side' in particular, it was co-written with Juan, a good friend of mine who produced the track. It was written with both perspectives in mind; one being him conveying his feelings to his girlfriend and the other being me telling my close loved ones that I will always be by their side.
This song contains a mix of inspirations from a few of my favourite artists such as Lauv, Japanese artists like Kan Sano, Monkey Majik and a couple others as well. The goal was to create a more light-hearted and chill tune for people to listen to as they drive their cars, or just vibe in general.
 

 

View this post on Instagram

 
Who would you say are your musical heroes, and what aspects of their craft stand out most to you?
Japanese musicians influence me a great deal – the way they write, the chords and grooves they incorporate into their writing, it's just something I can resonate with. As mentioned earlier, some of my inspirations include Kan Sano and Monkey Majik, as well as Kenshi Yonezu and ONE OK ROCK. I like a mix of city pop and pop-rock too.
I also am largely influenced by our local artists, be it singers, songwriters or producers. I have such a huge respect for them and their passion towards their craft. I would like to give shoutouts to Shin Xu, a good friend of mine who is an amazing songwriter, and Gavin Chong Zhe, who is incredibly talented and driven.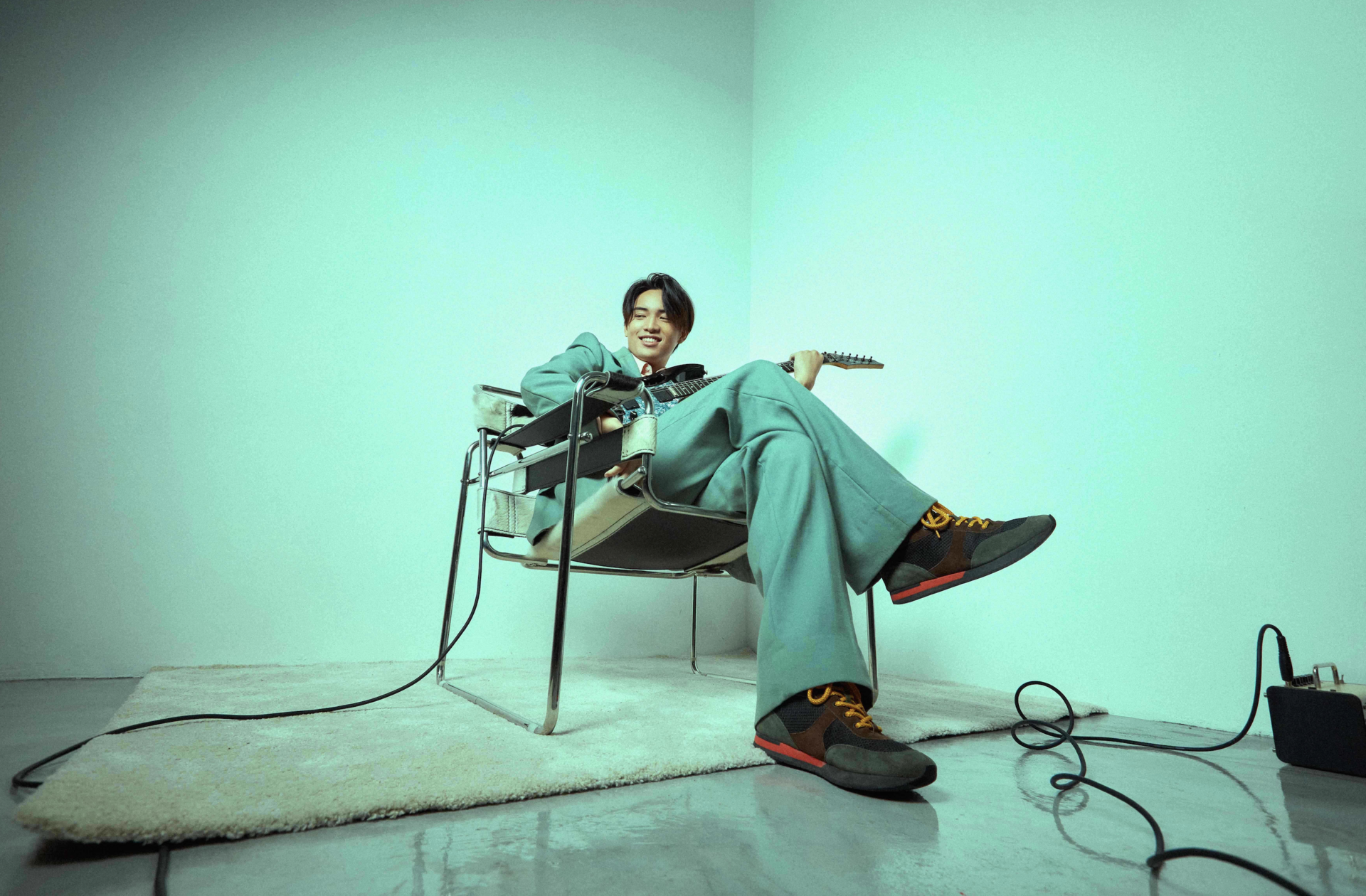 We know you've been a fan of music since your early years. Did you always think you would become a musician?
Honestly, the idea of making music, or at least releasing my own music, didn't really occur to me until a couple years ago. Growing up, I always listened to music as a way to help me relax, and I was intrigued by the creation process such as producing and writing. But it wasn't until recently in the past few years that I truly started to consider it as a tangible goal, that I too can create something of my own, the way that others have done and are able to.
It's your first foray into the music industry - was it anything like you imagined it to be? What were some concerns you had, and challenges you initially faced at the beginning?
Frankly, going into this industry, I had no idea or expectations as I didn't really have a thorough understanding of how things worked initially. That was probably the biggest challenge for me. It made me rather nervous, especially when it got closer to the release date. However, I am very thankful that AOR Global has been a big part of making the release happen, for organising it all and for guiding me about the way it all works. I am also super thankful to Juan for being there since day one, through the whole process of creating the track. We clicked since day one and had such a chemistry that we would just come up with ideas every session, it's never a dull moment with him. I feel that willingness to try anything new really helped build the whole foundation of the song and it also taught me a lot of different things about music.
You plan to go fully into showbiz as a singer and an actor, something many in the circuit have done as well. What are your concerns about juggling both, and how will you look to those that have previously taken this path too?
Right now, I just want to take things one step at a time and try to find a balance between the two careers. I feel that if I put my mind to it, it's definitely possible to do both roles. The most important thing for me is that I feel happy and fulfilled in whatever I do.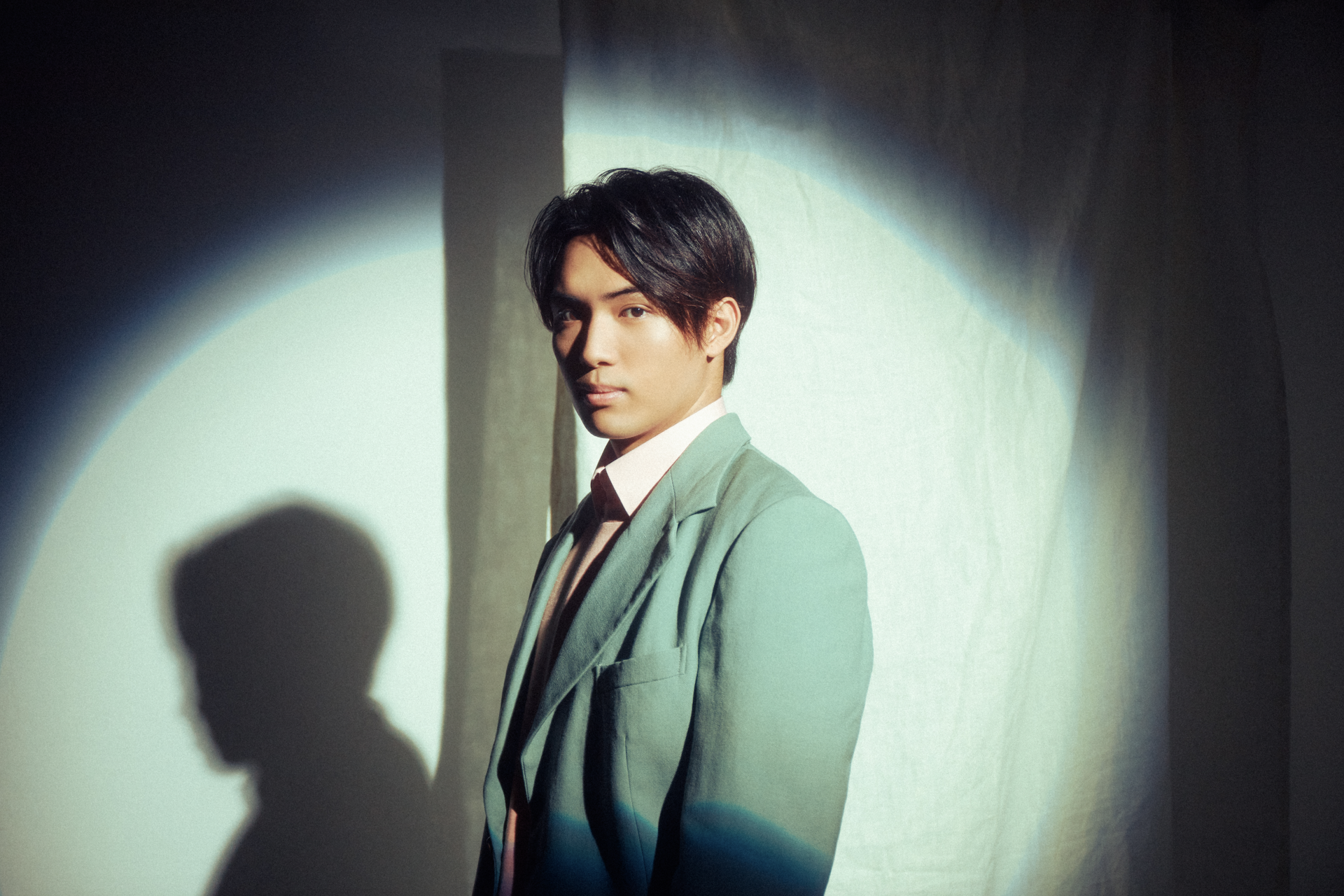 Your family has a rich vein in the entertainment industry. What are some comparisons and contrasts you think can be made between your career and theirs, and what do you think this will play into your roadmap?  
I think the biggest difference is that, unlike my parents whose primary focus is on acting, I'm delving into music as well (haha). Although they may not understand how music works in a technical or creative sense, they still give me good, thoughtful insights into the entertainment industry as a whole, given their decades of experience. I feel that from here on out, our family will be able to share our experiences in many different fields within the industry that can spark interesting ideas, whether that be acting or singing or modelling, etc.
Tell us about some of the goals you hope to achieve in your musical career, what the outlook is like, and the possible career you have in mind.
At the moment, I just want to release songs to let listeners learn more about me through my works and to allow myself to explore more ways to incorporate different styles into my music. There will be more singles coming out real soon, and I would like to be able to perform my originals and experience the stage more in general to build my confidence (haha). 
A big goal of mine is to be able to encourage and inspire others as well, that through music, they can be their truest selves, and to dare to step out of their comfort zones. To be able to hear from another person that I inspired them to come out into the world and make their own music, would be a huge accomplishment for me.
Lastly, having just broken onto the scene, should we expect more releases in the near future in the form of singles and perhaps, an album? 
Definitely, you can expect more singles to come from this, so keep a lookout for them!
---
Stream 'Right Side' on Spotify below and you can leave a review of the song here.
---
---