IGNITE! Music Festival has announced its line-up for its 2021 edition, the emblematic polytechnic festival sporting a compelling roster for its famed student-run production. This year's edition of the inaugural festival's entirety will be held from 28 August to 18 September, culminating with its Main Stage performances on 17-18 September.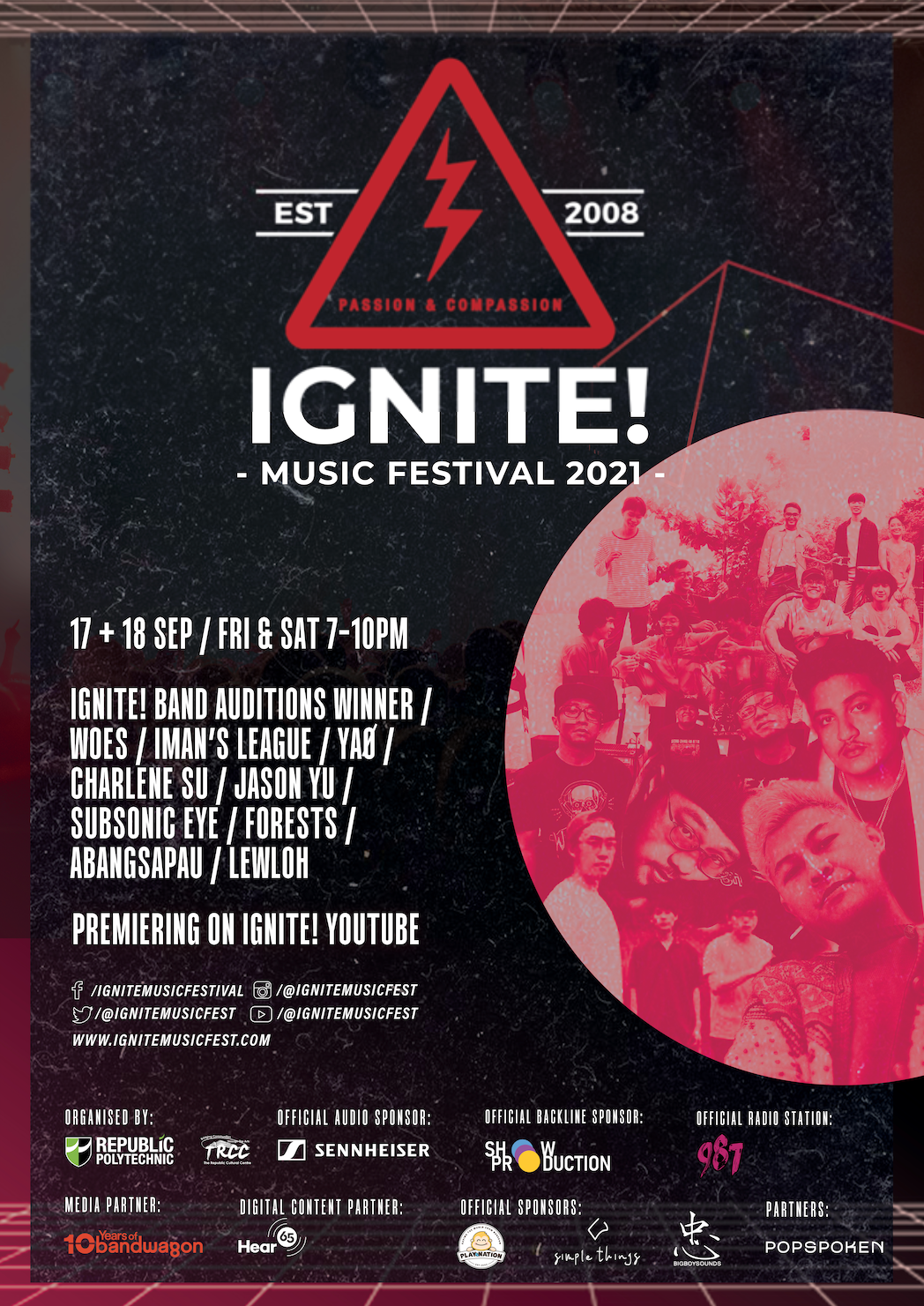 Usually held at Republic Polytechnic on its sprawling lawn, this year will see festivities transitioned online once more, premiering on IGNITE!'s YouTube channel and Facebook page instead for its 14th edition thus far. Headlining this year's Day 1 festivities are the likes of Woes, YAØ, Jason Yu, Charlene Su, and ABANGSAPAU; Day 2 will feature Iman's League, Forests, Subsonic Eye, Lewloh, as well as IGNITE! Band Auditions' winner. 
Prior to its main days on the 17 and 18 of September, 28 August will see the IGNITE! Band Auditions Showcase Premiere, with voting taking place till 3 September.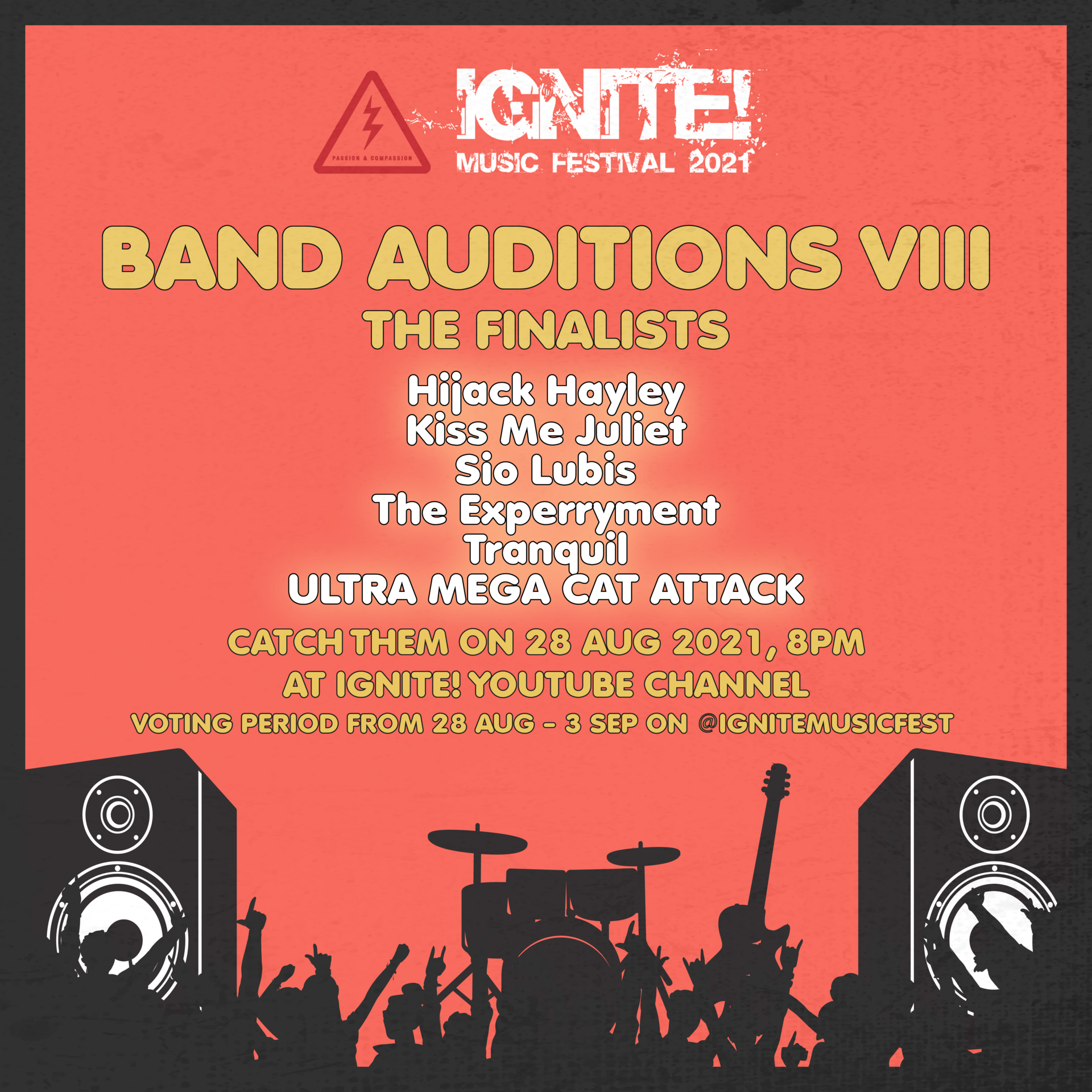 This year's live judges are Gordon Khoo (Lecturer, RP & Baybeats Budding Band Judge), James Lye (Founder, Maker Records), and Sara Wee (Vocalist, 53A). The weight of the judges' votes are half the selection criteria, with the other half being audience votes done via IGNITE!'s Instagram.
On top of its performances, the IGNITE! Workshop Series, happening on the 8 and 15 of September, will feature a programme with Tan Peng Sing, founder of indie label Where Are The Fruits, as well as Believe Music, respectively. 
 

 

View this post on Instagram

 
---
Since its inception, IGNITE! Music Festival has utilised the passion for music and arts to raise awareness for Service-Learning in Republic Polytechnic and beyond, in hopes to provide a major music platform and exposing students to the
local music scene. The student-run festival provides students in related Diploma programmes a real-life, hands-on experience of being part of the team organising a music festival of this scale. 
For a full rundown on festival dates and times, as well as voting mechanics, visit IGNITE!'s website.
---
---