Rising singer-songwriter Dru Chen's show at the Esplanade saw an almost full house despite it being his first time taking the stage at the venue. As part of Esplanade's Mosaic Music Series, a hefty crowd gathered to join Chen on a Friday night to celebrate the launch of his sophomore album, Slow Life. And it was a Friday night well-spent – complete with impressive vocal performances, guitar riffs and drum solos, as well as surprise guest appearances.
Before long, the lights went out before coming to focus on the opening act of the night – Rangga Jones. The pop-R&B artist impressed the audience with stripped-down performances of his songs such as 'You've Got' and 'Getaway'. He also performed a cover of Justin Bieber's 'Peaches', calling the pop star an inspiration of his and sharing that he'd been a fan since he was a teenager. Perhaps the best performance of his set was his latest and most vulnerable release titled 'Confidence In Me', which Jones shared he was initially hesitant to put out. 
 

 

View this post on Instagram

 
A track about low self-esteem, the song features earnest lyrics that express the singer's deepest confessional thoughts. "When I look up at the mirror, all I see is nothing but all my flaws," the singer crooned while looking out into the crowd.
After Jones set the mood for the night, it was time for Chen to make an appearance. With barely an obligatory introduction, the Australia-born singer launched into a performance on his keyboard, enthralling the audience with songs 'Our Story', 'Eiffel Tower', and more. It was a night of showcasing the singer's musical expertise, with Chen switching between his acoustic guitar, keyboard, and electric guitar throughout the concert. Of course, his vocals were the star of the show, with him belting out impressive runs that had the audience cheering.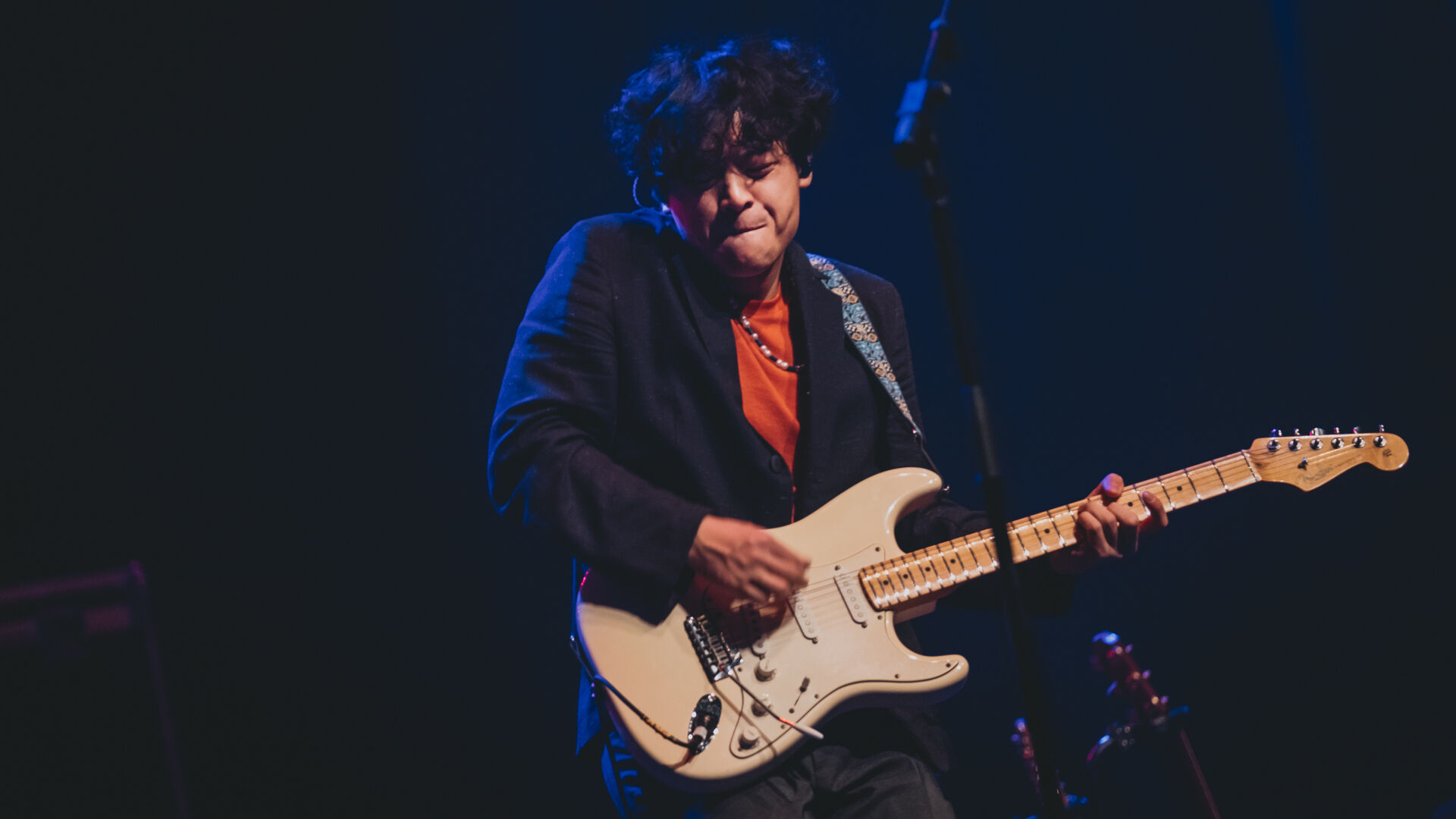 Everything in the first half of the show was relatively slow-tempo, until Chen invited Jones back on stage to perform their collaborative track 'Summertime'. Guitarist Weiwen Seah and drummer Pablo Calzado, also known as The Cuban Drummer, instilled energy into the emphatic performance, while audience members were invited to wave their arms along to the song. 
While I was expecting the energy to dissipate after the song, Chen revealed that he was inviting yet another guest on stage. It turned out to be none other than Gentle Bones, one of Singapore's best-known singer-songwriters. Referring to him as his "younger older brother", Chen explained that while he was older than Gentle Bones, the latter had served as a mentor for him in the music scene.
 

 

View this post on Instagram

 
It's not surprising that Gentle Bones was a special guest at the show. After all, the two recently released a track titled 'La Di Da', and Slow Life was released by Yung Lee Records, an independent label founded by Gentle Bones himself. 
The pair broke out into song and dance on stage, with everyone clapping along and swaying in their seats. After the more intimate performances of his slower tracks earlier, this loud and entertaining latter half was a highly welcomed assault on the senses.
Before we knew it, it seemed like the show had come to an end. Shouts of "encore" emanated from the audience, and sure enough, Chen listened, returning back on stage to perform his last two songs to a crowd that was hungry for more.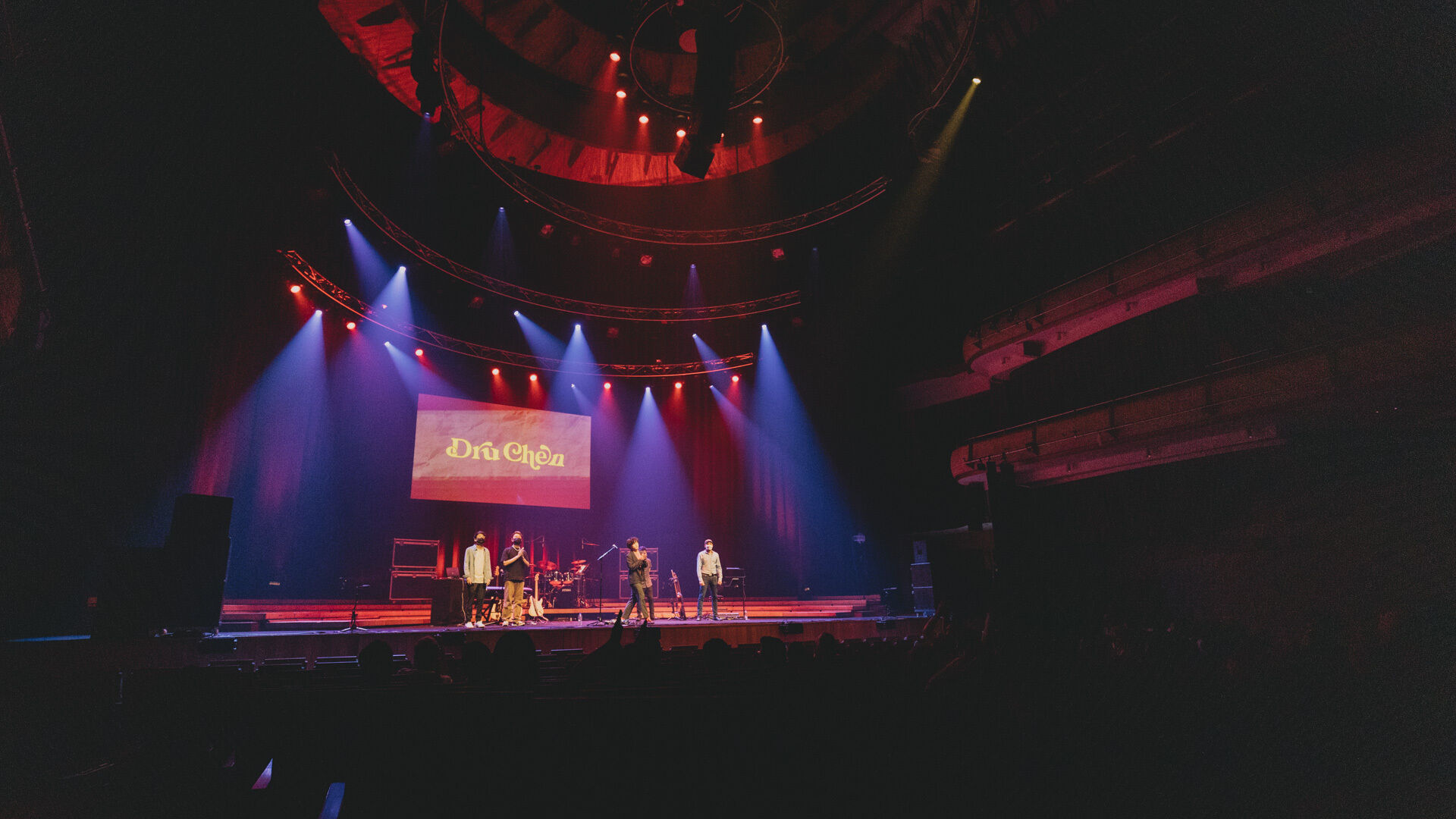 The concert was, if I may say so myself, the perfect way to give old and new fans alike an introduction to Chen and his music. There's a bright future ahead for the singer, and it seems like his efforts are finally coming to fruition. 
---