Ask anyone regardless of their age and interests, and they'll be sure to say that music is an important aspect of their lives. Whether it's commuting, winding down after a long day, or turning up at the club, music is everywhere. It all boils down to one's personal taste and the genre of music they listen to. 
As a Singaporean entrenched in the music scene, it's hard not to wonder why homegrown music isn't featured more on our go-to playlists. In fact, I'd like to think it seems more so the case for Generation Z – the group of young adults and teenagers that are commonly associated with TikTok, memes, and everything nonsensical. As a Gen Z-er myself, I find that Singaporean music gets little to no spotlight amongst those in my circles. Some can barely even name a local artist, let alone the tracks they've put out.
Why is homegrown music not receiving the traction it deserves, and what can we do about it? In this insight piece, we highlight this topic by speaking to names in the local music scene such as Tan Peng Sing, founder of music label Where Are The Fruits, producer evanturetime, and Gen Z artists like Haven and Foxela. Of course, we also reached out to Gen Z individuals to discuss homegrown music's place amongst their demographic.
---
What is Singaporean music?
When referring to Singaporean music in this article, the term is defined as any music that is made and produced by Singaporean artists. It pertains to music that is homegrown, made by our very own local musicians. 
Singaporean music has grown in its own right over the years, with a range of artists from different genres popping up in the scene in the past decade. Some are relatively more recognized, while others belonging to the underground scene are less well-known. The question is, who listens to Singaporean music? 
"Small in numbers but very diverse, scattered all across different demographic groups -- simply because local music is really quite diverse," answered Tan Peng Sing, local musician and owner of indie label Where Are The Fruits.
 

 

View this post on Instagram

 
"Today, the local music community spans across multiple genres: English and Mandarin pop that pretty much blends in (sonically) with your mainstream fare, indie pop indie rock stuff that sees themselves adjacent to other transnational music scenes across the globe (bedroom pop, math rock, midwestern emo), and the alternative-underground scenes that are fiercely solidary to ideals of self-determination, counter-culture, and pushing the envelope of sound & music."
For 19-year-old Nigel Quah, better known as Foxela, the young EDM artist believes that most listeners of Singaporean music are in fact, "the younger age groups".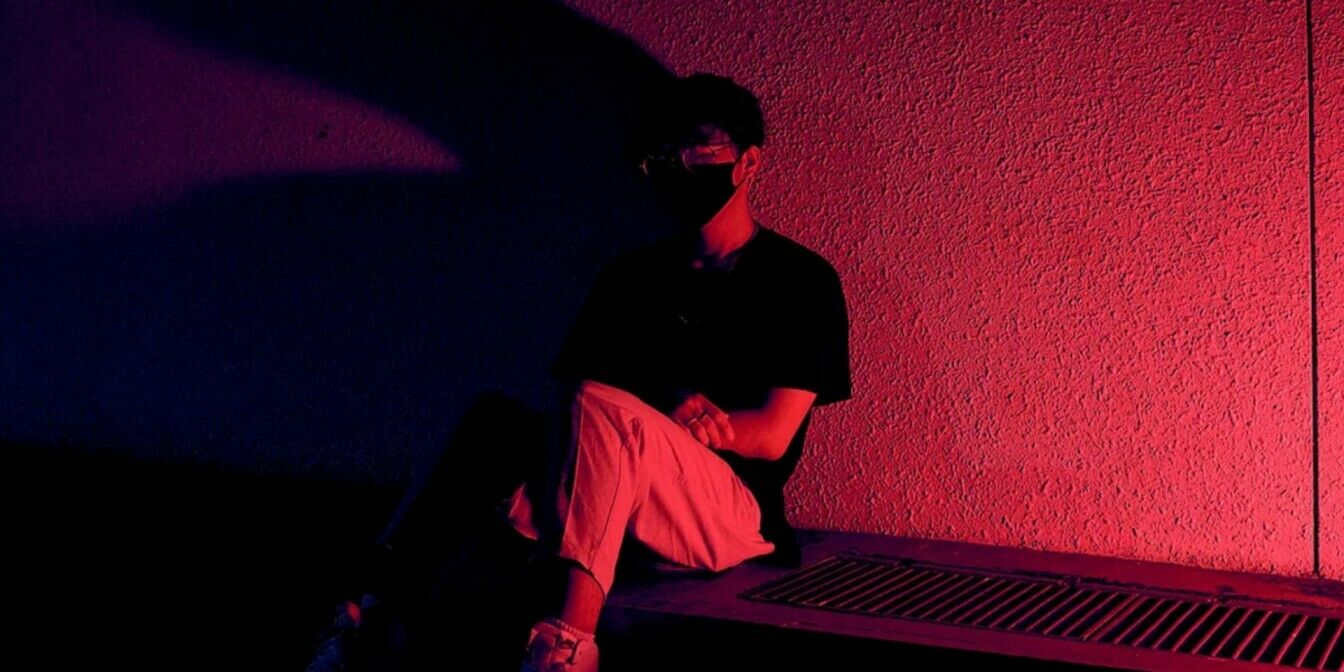 "As local music mostly gets promoted on the internet, I feel that those who are more tech-savvy would be the ones that would know about it. It's the same for music all around the world, I think," he explained. 
Another up-and-coming electronic producer, deførmed, harbored the same sentiments. "There is emphasis among the youth to "support local" and of course to not be left out; we all (the youth) support local too," he explained. "Also I think that people in their youth struggle to find their identity, and music being part of one's identity, the youth will look through local music to see if it fits them too, since it's supposedly relatable because it comes from the same country they live in."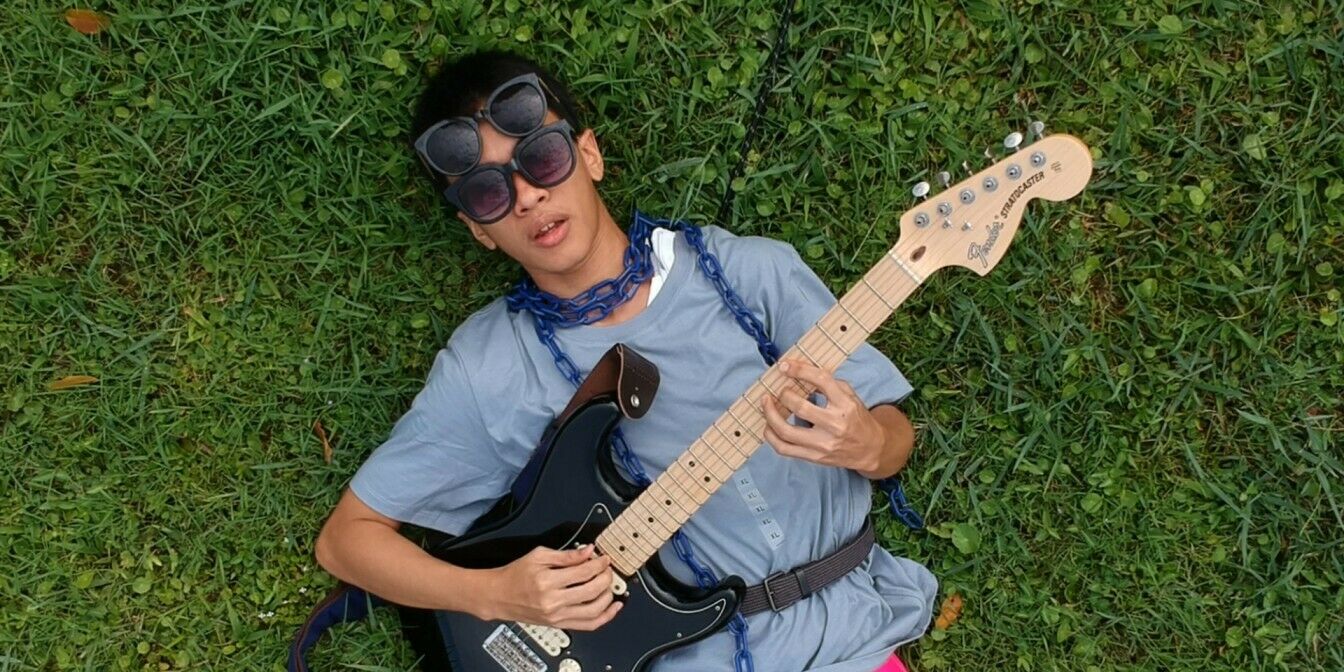 This may be the case, but Singaporean music is still sorely lacking in appreciation and prominence amongst most Gen-Z members. In an Instagram survey conducted on Hear65's account, findings showed that Singaporean youth barely listened to Singaporean music.
When asked the number of friends they knew who listened to Singaporean music, respondents quoted a number less than five. Some of the answers included statements like "only those who are also musicians listen to Singaporean music actively" and "only me and 1 guy because we're the ones making the music too."
---
'Singaporean' Music versus 'Global' Music
The local music scene also fares weakly when compared to the popularity and attractiveness of global music. From American and European music to K-pop, it seems like there's still a long way to go for Singaporean music to ever reach that level of illustriousness. As with all types of music from different countries, Singaporean music is unique in its own way. But does this mean we need to conform to the standards of global music in order to achieve the success of popular music?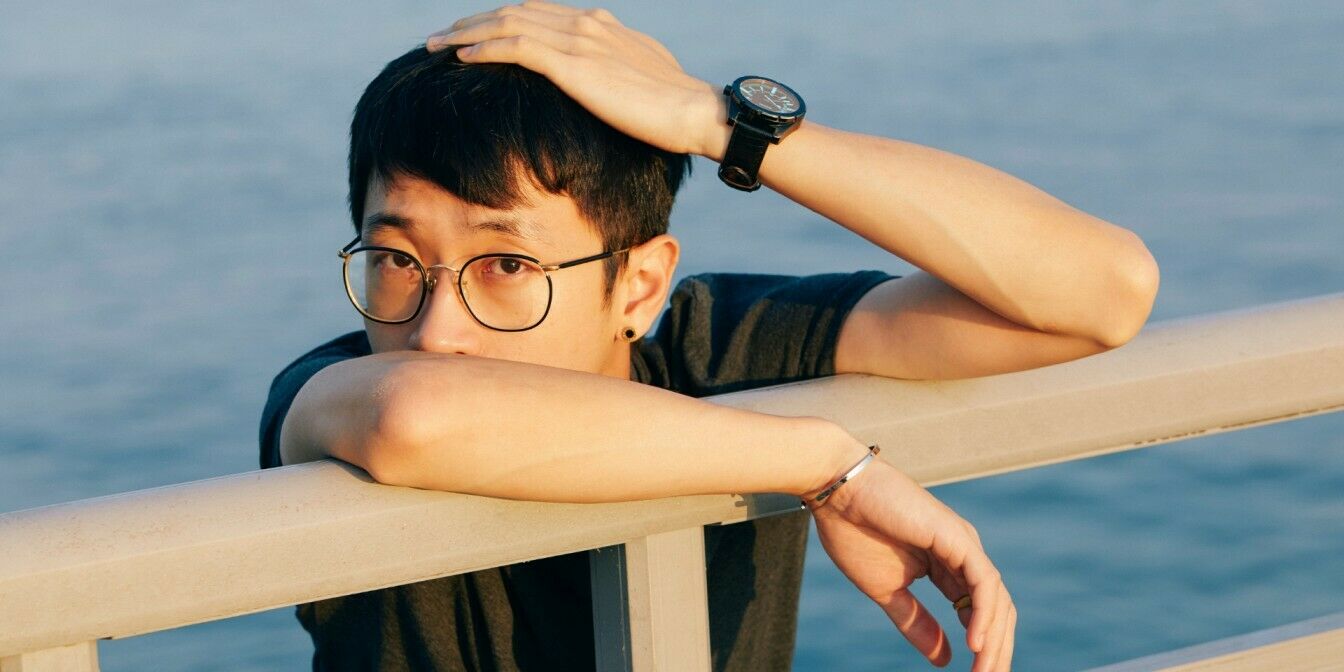 "I think Singapore by it's nature is a melting pot of ethnic cultures and diverse religious traditions. And that has allowed us to write and see things in ways we might not consciously even know is unique," said evanturetime, acclaimed Singaporean producer who also pieced together this year's NDP theme song 'The Road Ahead'. "I was just talking to a friend who lives in Japan and he could tell immediately that a song was written by a Singaporean! We couldn't unpack why that was so though but that was one really interesting conversation to be had."
Many also believe that there's little to no difference between Singaporean music and global music.
"I feel like musicians will imitate what kind of music they like. With the "lack" of local music, of course local musicians will draw influence from overseas (myself included)," shared deførmed. "In the end it sounds like a record from overseas. I guess a difference is the "soul" of the music? The experiences the musicians go through and put in their music be it in the lyrics, instrumentation, melodies, whatever there is."
Peng Sing however offered an alternative viewpoint. "Music is just music, and the sooner we stop thinking that we're special and focus on making stuff that's interesting, engaging, relevant, memorable, sounds good, sounds bad (but in a good way), and/or pushing some kind of artistic boundary (yeah experimental bands I see you), and connect with the audience, then there will be growth."
---
Singaporean music: what's missing?
We've seen a number of Singaporean artists achieve fame, but only after they chose to venture abroad. Case in point – our country's "hallowed" Stephanie Sun and JJ Lin. This brings into question whether there is an intentional reason why Singaporeans choose not to support homegrown artists. From the artists we spoke to, it seemed like the common consensus was a lack of support, and maybe even aversion towards anything locally produced.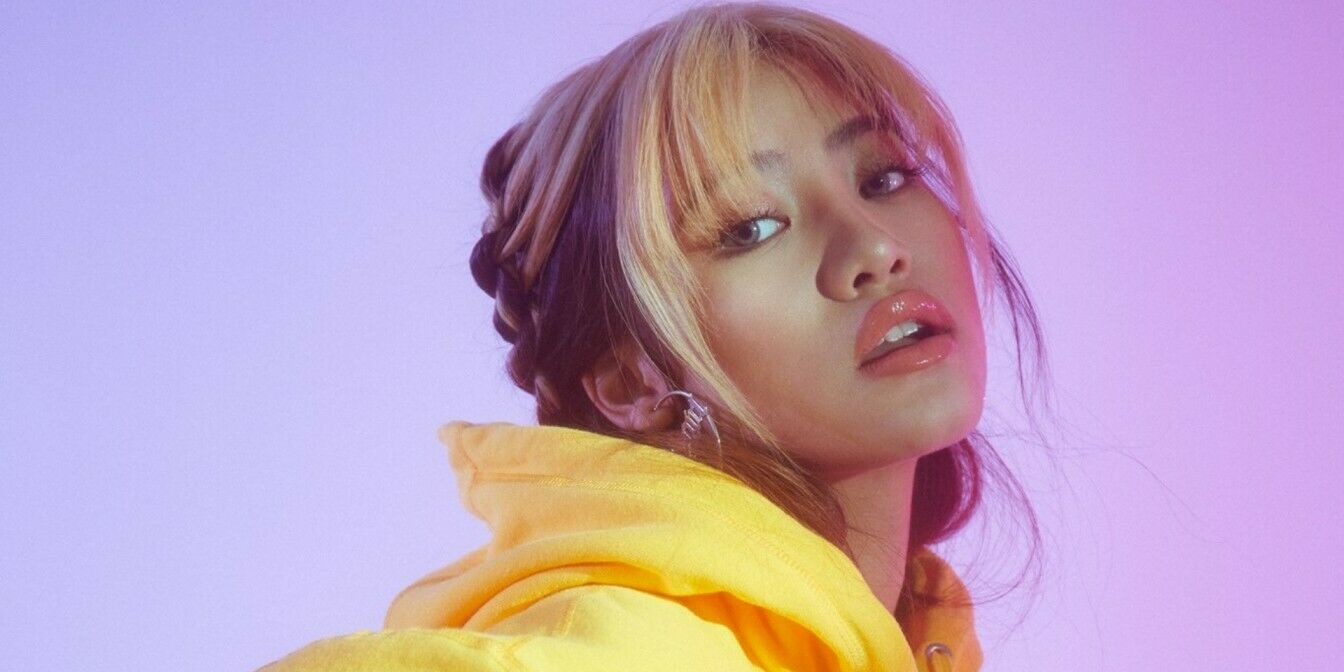 HAVEN, an 18-year-old indie-pop singer-songwriter, voiced her thoughts regarding the matter. "I would say that local artists are great in producing their own music, something missing from here is the constant support from the locals. For example, the Philippines, Thailand, South Korea, Malaysia and Indonesia have a strong local media consumption."
For deførmed, the musician believes it has to do with the phenomenon of cultural cringe. "I find that it might actually be a problem if the audience wants local music to sound like international music and are repelled by our own local accent and language. Like, trying to superimpose a Singaporean accent on an English song like say 'Wonderwall' or something, you'd definitely naturally cringe, but why can't we put that in our own music?"
"Personally I find it ridiculous. The lack of our own accent in our own music. But I guess it can't be helped, [you] can't take away natural cringe." 
"Listen to them and really pay attention. Have a sociological imagination and being curious about the lived realities of young people. And maybe don't think about it as 'Singaporean' but just focus on the pleasures of a melody, a good beat, or making them feel something," advised Peng Sing.
 

 

View this post on Instagram

 
There is also the issue of losing what is at the core of Singaporean music; in other words, what makes Singaporean music Singaporean music. "I feel we have a rich rich history of amazing folk music, lyrical and melodic tendencies that sometimes gets thrown to the wayside in the pursuit of mainstream relevance/popularity," weighed in evanturetime.
 

 

View this post on Instagram

 
"I completely understand and recognize the need to do so but I do wish we could appreciate that a little more. I haven't exactly cracked the code on this yet but I think it would be nice to rediscover our heritage a little."
---
A Work-in-Progress.
Something, then, needs to be done in order to further promote the listening and supporting of Singaporean music among not just Generation Z, but among Singaporeans in general. When we asked Gen Z members how we could possibly foster greater support for Singaporean music, the most common responses we got echoed the sentiment that homegrown music should be receiving greater publicity. "Spotlight a wider variety of Singaporean music, and not just those few artists," read one of the responses.
"In my opinion, the music industry in Singapore is kinda niche to a certain extent. You need to be in the know, in order to be exposed to it," said a Gen Z respondent.
Some also brought up how local radio stations and channels are sorely lacking in promoting Singaporean music. "For our local radio stations they mostly feature foreign music. "The music we often hear everywhere is western music. Though we are a diverse society, our music culture is mostly dominated by western and foreign music... very soon we will be losing our own cultural identity."
It does, however, seem like there is already some progress being revived. This year, Singaporean singer-songwriter Gareth Fernandez in collaboration with Mediacorp set out to launch indiego, a web radio programme that features homegrown music. Hosted by artists Charlie Lim and Weish, the online show might just be the push we need for Singaporean music.
 

 

View this post on Instagram

 
Having established Singapore-based label Where Are The Fruits with a talented roster including names like BGourd, Cues, Saints Amongst Sinners, and more, Peng Sing shared:
"I won't say we're directly promoting specifically to Gen-Zs, but we're definitely keeping a pulse on what today's youth are feeling. If there's something in common among all our artists, it's that there's something wholesome and organic about the music. And even when we have material that's heavily produced, there's a very clear intent to elicit a particular response and connect with the audience. Is the music intended to heal? Make people laugh or cry? Make people think? The label then offers a sounding board, data points, and of course strategic guidance."
'Easy Girl Easy Boy' act Haven also spoke about the increase in exposure for Singaporean music due to the proliferation of social media platforms. The artist has more than 300,000 followers on video-sharing app TikTok.
"Thanks to social media platforms such as TikTok, it provides opportunities to locals to discover new local artists. It has greatly increased the number of Gen-Zs listeners. As for myself, I spent most of my time listening to western music until recent years. With that, I have discovered brb, Shye and many more through the word of mouth from my friends."
For evanturetime, he believes that as with all things in life, such a process needs to begin at an early age. "I think nurturing awareness and love for local creative content early in a child's life is the key. Laying the groundwork for creative expression and appreciation early and incorporating that into the education system is crucial. We are already seeing signs of that happening with the MOE implementing local artist music in their music educational repertoire."
Foxela also spoke about the education system, advocating for more school workshops centering on Singaporean music to be held. "I recently had a talk at Zhonghua Secondary School and the students there seemed to really enjoy and appreciate the art."
At Hear65, we have always set out to give a voice to Singaporean artists, whether they are greenhorns or aficionados in the music industry. From music reviews to news pieces of each release, we hope that such coverage will act as a platform for our readers to explore and discover new music from our homegrown talents.
 

 

View this post on Instagram

 
---
Is there a place for Singaporean music globally?
There have already been instances where Singaporean artists have received recognition beyond Singapore. R&B singer Rangga Jones was recently featured on Spotify playlist RADAR Global which promotes "new artists on the horizon". "Shoutout to my boy Rangga Jones for getting featured on RADAR Global - I'm always rooting for him," said Foxela.
"Without a doubt yes," said evanturetime in response to whether Singapore has a place in the global music scene. "And we are already there. It's just that it might not be as obvious or as apparent to the public eye that we are."
The producer also brought up how BLACKPINK's LISA had spotlighted Singaporean acts in a Spotify playlist she created last month. "How crazy is that!"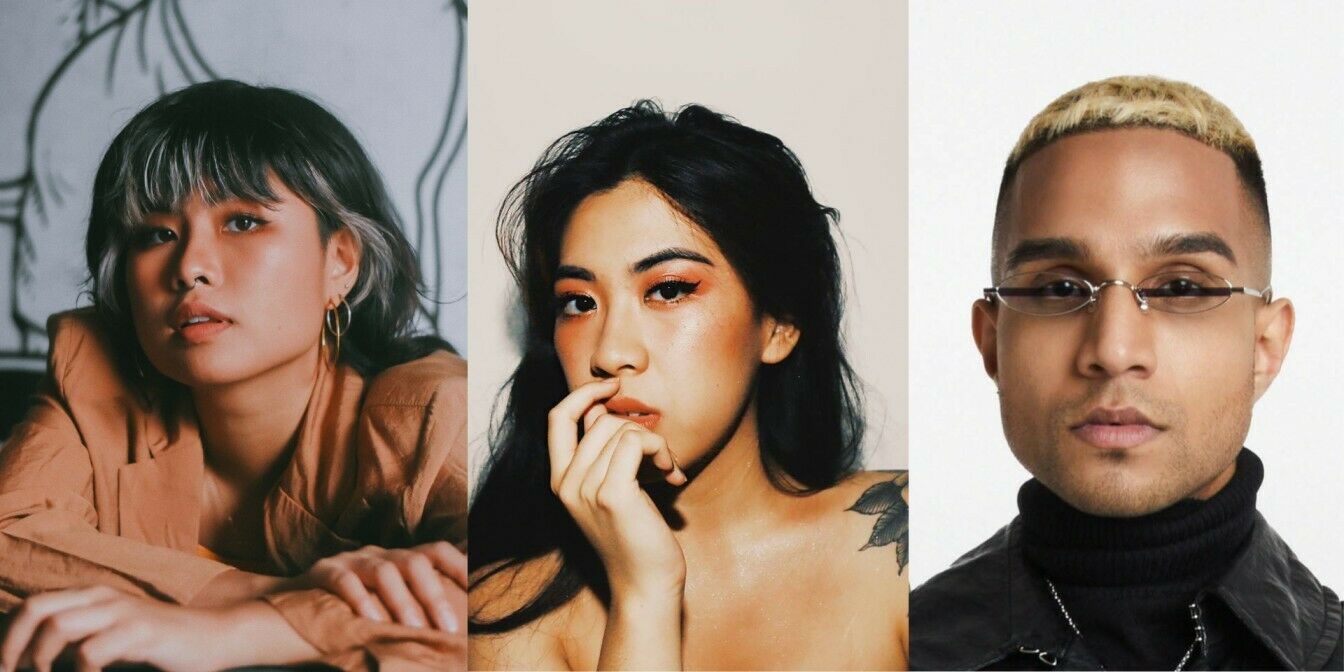 from L-R: Marian Carmel, Sam Rui, Yung Raja
Songs from Sam Rui and Yung Raja were also featured in the K-pop act's curated playlist.
"It really depends on whose perspective we are looking at this from. Are we trying to create economic value by achieving global success? Do we yearn for some kind of symbolic recognition? The reality is that the global music industry does not care about our existence nor does it 'need' the music we make," quipped Peng Sing.

"Therein lies the irony of this question: If global success is achieved by creating a product that is culturally odorless and completely blends into the global mainstream, then perhaps the only Singaporean thing about the music would be that it was made by a person who identifies as Singaporean and possesses the proper documentation, and not much else."

The musician further elaborated on his point, saying: "The primary place for Singaporean music will always be in Singapore, because it culturally enriches us and is a self-referential reminder of our own existence in a world where identities are fleeting and cultural flows disorient. The music that we make creates economic and cultural value that sustains a wider community of arts & cultural practitioners -- and that's very important for a young country trying to discover itself."
It may be that Singaporean music will never achieve the same level of recognition as music from other countries. But that is not necessarily something disheartening.
If we don't support our homegrown artists and their work, who will? Let's start from there.
---