Magnetism and escapism are what many still bellow for since live shows were swallowed whole, and few leave an indelible imprint as sharp as The Steve McQueens. Parading their new wares in the form of 8-track The Observer, the show, which coincided with the album's launch on the 28 November, meant The Esplanade's Mosaic Music Series had a cracker of a gig on their hands, and for two consecutive nights no less.
 

 

View this post on Instagram

 
Take a closer gander at The Observer, though, and you'll find it's arguably a far cry from SMQ's former selves once upon a time in London, or since formation in 2013. The album, released on the backdrop of bubbled frustration and introspection against the pandemic, is all at once an amazing reprieve and lightning in a bottle. On stage, vocalist Eugenia Yap and pianist Joshua Wan still pepper the stage with quirky mannerisms and dialogues of their inner mind, while cool cats Jase Sng and Anson Koh are inadvertently roped into their gags, the bassist and drummer offering assuring nods and minimal chat.
July single 'Mila Ascending' was given opening honours after the quartet greeted the shuffling of entrants, an acclaimed crowd-pleaser by all accounts; and album launch as it was, barring cameos from 2017's TERRARIUM and renditions, the neo-vintage group offered nothing less than excellence. That, and Yap's perfect manic dancing shenanigans conveyed how much she's missed taking stage.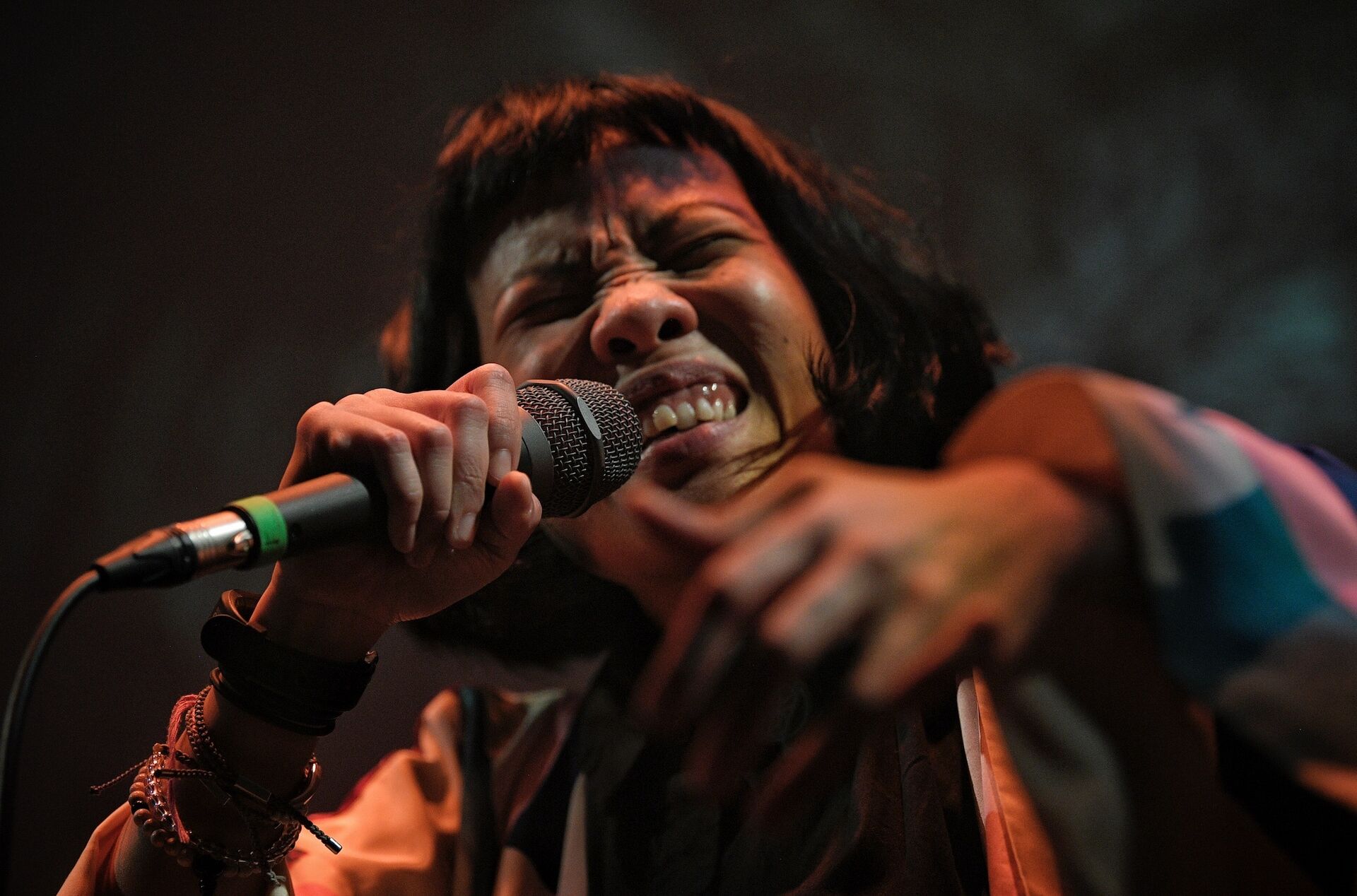 Middling energies from 'Eye' and 'Blue in Green' ensured feistier rifts on the horizon, but not before their makeshift Intermission a la Pineapple Awards, an eager attempt at involving audience members that was unfortunately halted for health's sake. Failing that, the group had to pivot and redirect the crowd towards the projected backscreen, which paraded the talented vocalist in a brown paper bag kidnapped applauding on repeat - and Wan made no reservations in confessing to its distracting allure mid-set.
 

 

View this post on Instagram

 
'Beginning', 'Sun', and 'Let Me Go' rounded off a captivating night in the form of a mini-encore, but not before the band gave their thanks to everyone for making the show a reality.
Admittedly, the frontwoman is quick to point out that it's their first performance in two years - though rust was never apparent. And barring candid 'buddy-buddy' musings with the crowd as well, the show shuffled between their galvanizing instrumentation to Yap and Wan's slapstick banter throughout.
It was interactions like these that shook off any clammy undertones of gigging in the new normal, oozing warmth and candour (their toasty disposition permeates their social pages, too). Much like how they'd like you to experience The Observer itself, the connection with SMQ is all at once revelatory, layers masterful, and their prowess never in doubt. 
Writer's notes:
The group's on-stage wrestling regarding the origins of the celebrated 'Blue in Green' was much-welcomed dialogue for a theatre that only allowed stiff audiences due to restrictions. Peppy, charming, and very cute, albeit droney. So, was it Bill Evans?




Speaking of audience participation, we had forgotten about the several fruits brought by Yap as quiz rewards by the end of Pineapple Awards, but needless to say they weren't handed out. We were at the first of two shows, so hopefully no fruits were wasted in the second night's proceedings. That pineapple was huge!



Then, since they weren't handed out, the fruits in question (namely, a pineapple and banana with paper-cut eyes taped on) stared at us the entire set. 




And for those wondering, one of the questions for the aforementioned quiz that never happened was 'How many tracks are in The Observer?' The answer's 8, but we'll never know who knew.
The Observer - An Album Launch by The Steve McQueens is part of the Mosaic Music Series at The Esplanade. 
---