In 2015, JAWN graced the music scene with a distinctive blend of soul and folk music that sonically resembled thoughtful late drives and introspective conservations with friends. Armed with a guitar and heartfelt lyrics, the singer-songwriter drove us to our feels, mourning relationships and breakups we never had. 
Now, six years later, the multihyphenate is back – and this time with a new sense of purpose and energy, and a whole lot of music lined up for us to enjoy.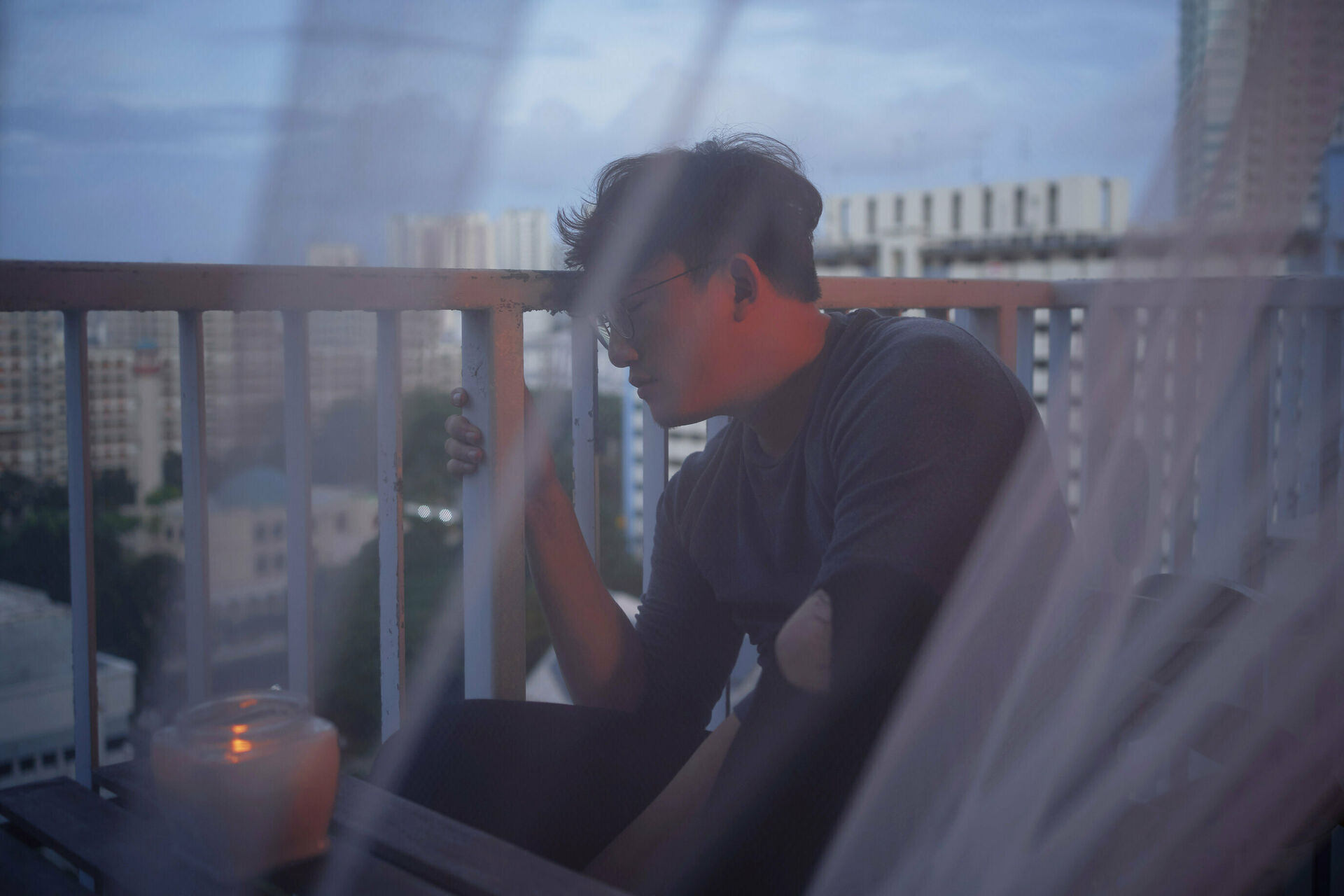 Coming from a five-year hiatus, JAWN released his single 'Feel Too Much' last year. A track about the ups and downs of "feeling too much", the song serves as the singer's highly-anticipated comeback to music. Shedding away the melancholy and sadness, 'Feel Too Much' is a feel-good anthem and the start of a brand new leg of the artist's music career.
"It's one of the rarer ones where the approach to writing was driven by instrumentation rather than lyrical content, so the narrative is experiential, and conveyed through music rather than told through words. Also, I wanted to put at least one thing out there that didn't make people feel depressed, so there's that," JAWN tells Hear65. 
Lacking the inspiration and creative space to make music, JAWN spent the last five years navigating through the ups and downs of adulthood, inadvertently evolving both as a person and musician. 
"In many ways, being very late and relatively old was a blessing in disguise. The expectations of a track to do well, to keep the momentum going, to be relevant etcetera can seriously paralyse any artist out there. Now that there are zero expectations, I'm free from all of that," says JAWN. "I didn't have to rely on music for money, and because of that, I could make anything I wanted. Every good result was extra cream on the cherries on top of the cake that I hadn't ordered but got to enjoy anyway. It was nice."
Embarking on a new chapter of his musical journey, Hear65 caught up with JAWN to talk about his return to music, his collaborative single with lewloh, and his upcoming projects. 
---
Hi JAWN! To start off, could you tell us more about your recent track 'A World Next Door To Yours'?
Hi! I wrote ' A World Next Door to Yours' a few years ago, and it's a song about wishing you were other - otherwise gifted, otherwise thinking, otherwise able to deal with things without resent or avoidance or hurt. So many times over the years I've felt like I wished I were someone else - someone more able, or wise, or moral, or trustworthy, or believing, or giving. Someone less itchy. As though you could open a door in your body and step right out of it. I'm not in that place anymore, thankfully!
The track is one of your first singles back from your 5-year hiatus. What pushed you to take a break from making music?
I made my debut at the tail end of the last year of University, it was a time that I gave myself permission to do anything. And after that, it was time to grow up and do the "adult thing", or so I thought. I found myself in a deeply committed relationship, and the steps into that typical route became very clear - work hard at your job, buy and build a home you can call your own. My first year in a full-time job found me working 10 - 2 am days, 6 days a week! It's very hard to make music in that sort of space. 


What are some lessons you've learned during your hiatus?
Outside of survival situations, the arts and culture have inherent value and aren't just extracurricular. Causes give purpose, and purpose is important. Without culture or causes, the working life becomes drudgery and gets old very, very quickly.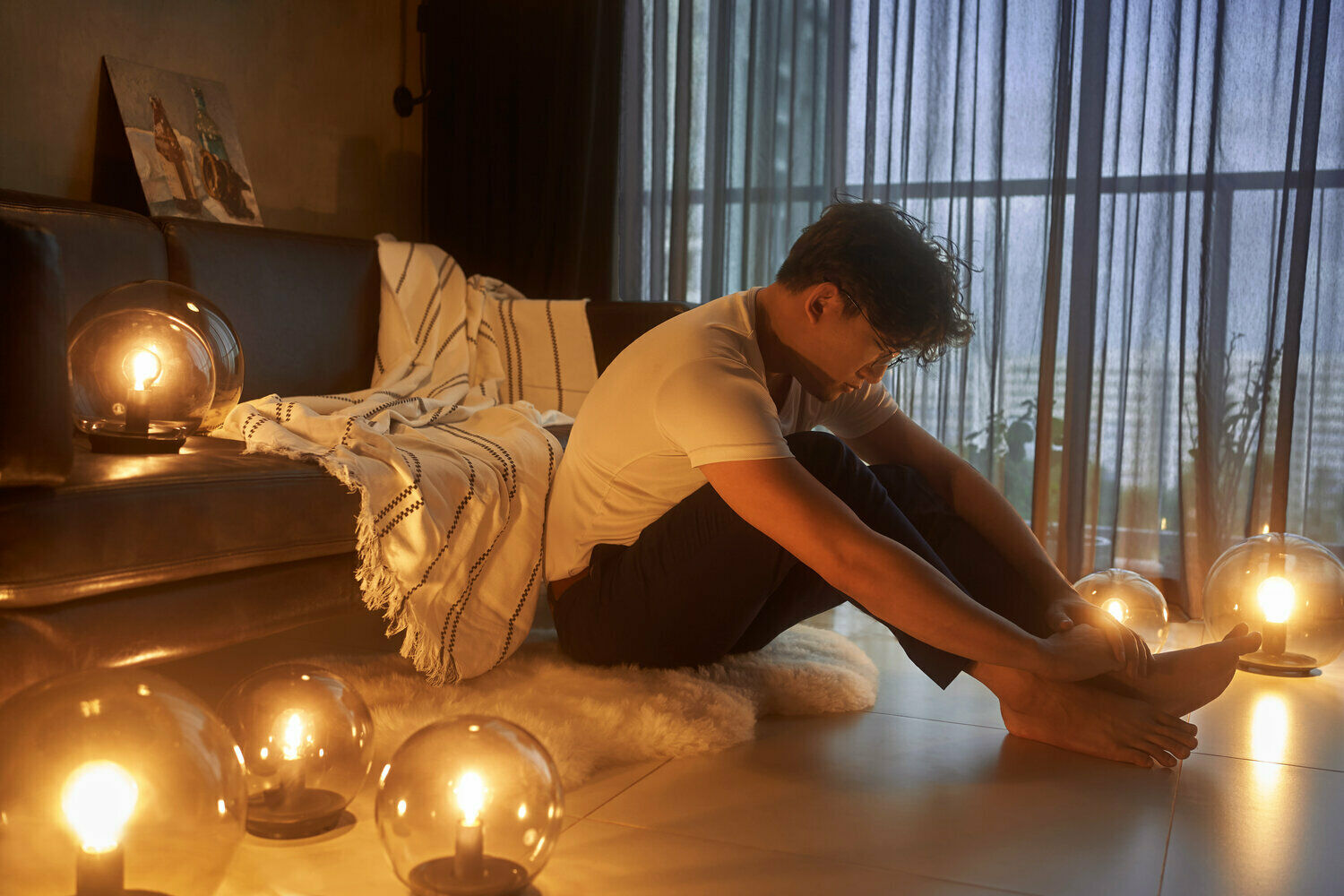 How do you feel you've grown as an artist since your 2015 self-titled EP? How has your music and sound evolved since then?
My instinctual reply is that I've grown as an artist inasmuch as I've grown as a person, which I guess means mostly.. sideways? I think I've grown a lot less self-conscious, and a lot less worried about how other people will like it as much as how much I'll like it. Certain threads will always hold true - how much I love mellow tones, rich textures, vocal harmonies - but anything else is fair game. 
Walk us through your creative process.
It literally involves a lot of walking. Snippets pop in my head and I sing into voice memos, with birdsong and Chinese aunties talking about divorce in the background. 
 

 

View this post on Instagram

 

You recently collaborated with lewloh on 'Simple'. What was it like working with lewloh? What were some highlights and struggles of putting together the track?
He's such a great person! Like, we all know about the voice and musicality, but personally, I think he's not just a great person but a good one, you know, like the D&D alignment. Some people don't handle that confluence of idealistic good and reality well, but he's navigated that with such ease and grace as he's grown up. An excellent human being, ten upon ten. 
My favorite moment was probably just being able to sit in the booth with him while we made 'Simple'. I'd recorded my takes first several months before, while he was abroad, and we did his tracks when he was here. Some artists like to be alone in the booth, but when you're singing with an old friend right there, it changes things. There's a warmth and a crackle, and I think it came across. 
We've been friends for a long time now, and that particular song had been brewing for years and years. I think the biggest struggles have always been, and continue to be, me getting into my own head about whether this thing is good enough - hence the years and years. It is very frustrating for me, also. 


Do you plan on collaborating with any more artists this year? Which artist would you be your dream collaboration?
Yes! I've got one coming out later this year with JAIE, this stellar producer-songwriter with an amazing voice. As for the dream, I'm really into Leon Bridges and Samm Henshaw right now, or maybe even a Dry The River reunion? One can only hope! 
 

 

View this post on Instagram

 

Congratulations on the release of 'want/need'! Could you tell us more about the song?
It's about the nature of desire. I wrote it after I asked an influencer out and got rejected, 10/10 would recommend if you need songwriting material. I am also exploring moving forward with production. I don't want to pigeonhole myself as a genre musician. 
 

 

View this post on Instagram

 

Moving forward, what else can we expect from you, in regards to your music?
Chill Bleats Vol 2: the sights and sounds of rural Mongolia. And, more of what characterises me, regardless of genre, and well-crafted songs with deliberated lyrics. Maybe a little less guitar.
---
Listen to JAWN's 'want/need' here.
---
---