The Rock & Indie Festival (RIF) returns for its fourth instalment this year.
Music lovers can anticipate and enjoy tons of incredible music performances by Singaporean musicians jam-packed into the exciting two-day event happening from 20-21 November. For the first time ever, LASALLE College of the Arts will be presenting a digital edition of the music festival due to the COVID-19 pandemic.
Nonetheless, fans can still expect the same electrifying performances and rave to the music from the comfort and safety of their couches.
Available for streaming on Facebook and Youtube channels, the online music event will feature dazzling performances and appearances from a total of 19 homegrown acts.
The full lineup features Marian Carmel, KEAT, Rangga Jones, Gareth Fernandez & The Momma Shop, Tim De Cotta, Cravism, emmeline, whirring, llina Hats, Mae Koh, and Ridz Razali to perform on 20 November, along with Subsonic Eye, Woes, Astreal, NYH, FXTRT, CIRQA, Saints Amongst Sinners, Cherry Syrup, Building Fire, and False Plaintiff who are set to perform on 21 November.
Tim De Cotta, Marian Carmel, Gareth Fernandez 
Some highlights to look out for consist of headliner Subsonic Eye's performance of their new EP Bedroom Sessions, pop songstress Marian Carmel's debut performance of her lead single 'Rose', as well as veteran rock band Astreal's second comeback performance in 2020 after their 2-year hiatus, and many more.  
Dr Timothy O'Dwyer, Head, School of Contemporary Music, LASALLE College of the Arts, shared, "In the face of the pandemic, the Rock & Indie Festival continues to be an essential platform to nurture Singapore's homegrown talent and cultivate the appreciation of local music. We celebrate the resilient spirit of our young musicians who continue to create and perform music which is all the more needed in these challenging times."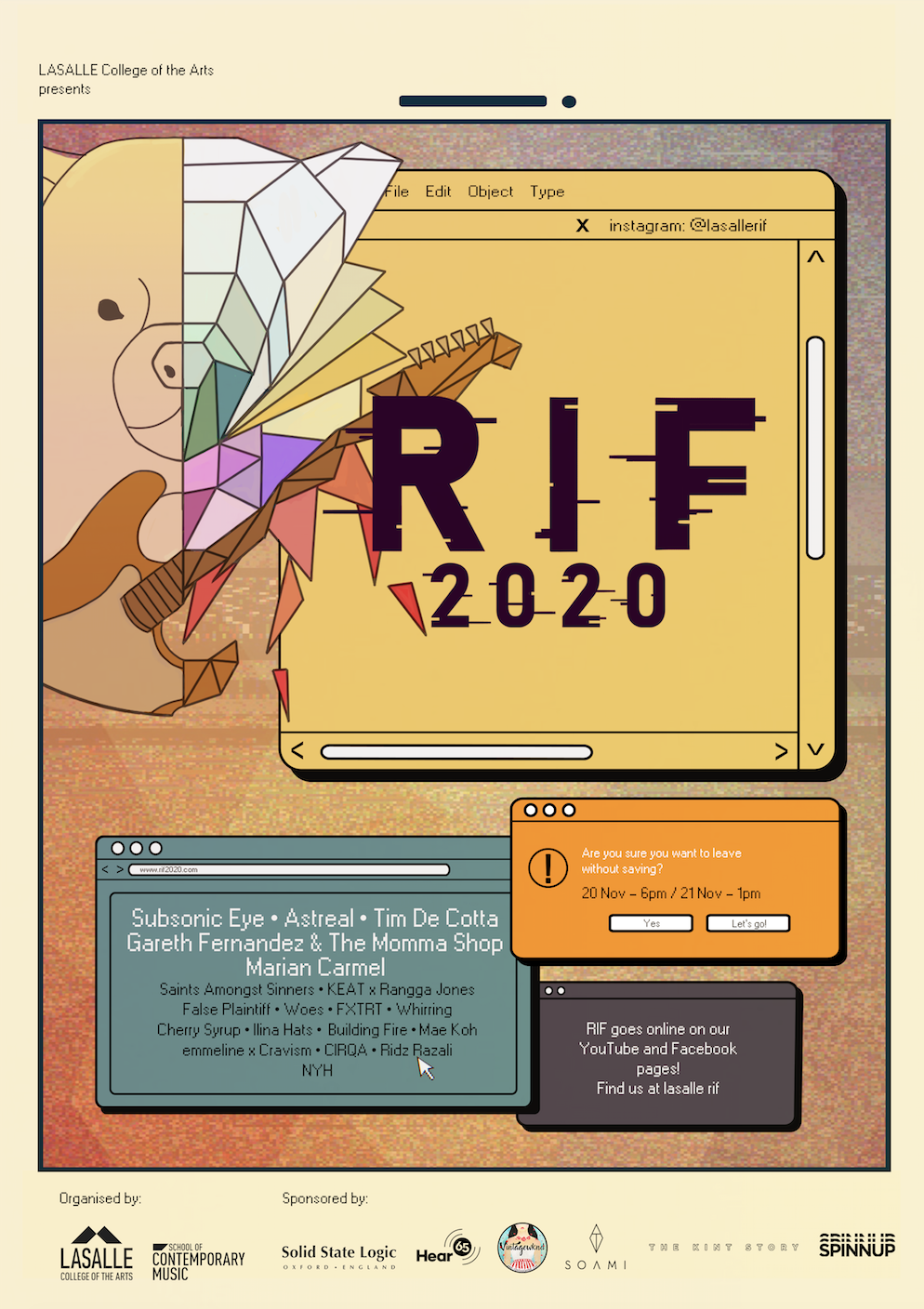 The Rock & Indie Festival is free. Tune in to the show on 20 November, 6pm and 21 November, 1pm via Youtube or Facebook. For more information, visit the official website.  
Image credits: Bandcamp
---
---