Mediacorp's annual flagship fundraiser, the President's Star Charity (PSC) is returning this month. 
Running the theme of 'Respect for All', the show aims to encourage the public to raise funds for vulnerable groups in Singapore and support the 86 beneficiaries under the President's Challenge.
 

 

View this post on Instagram

 
Lined up with a colourful slew of local acts, look forward to spellbinding renditions of 'Save Your Tears' by Taufik Batisah, local ensemble Orkestra Melayu Singapore, and Anggun,  'Rise Up' by Aisyah Aziz, and a joint cover of 'Your Song' by Taufik Batisah and local opera Tenor Jonathan Charles Tay. 
Other highlights include a stunning dance item by Denise Camillia Tan, Dhivya Reveen, Endang Rahayu, and more, as they captivate the viewers with BLACKPINK's 'Boombayah', choreographed by Ronnie Chen.
To maintain the lively atmosphere, local rappers Sheikh Haikel, ShiGGa Shay, OmarKENOBI and Wheelsmith will take over the stage with Tasha Low and musicians Govin & Krsna for an upbeat hip-hop medley.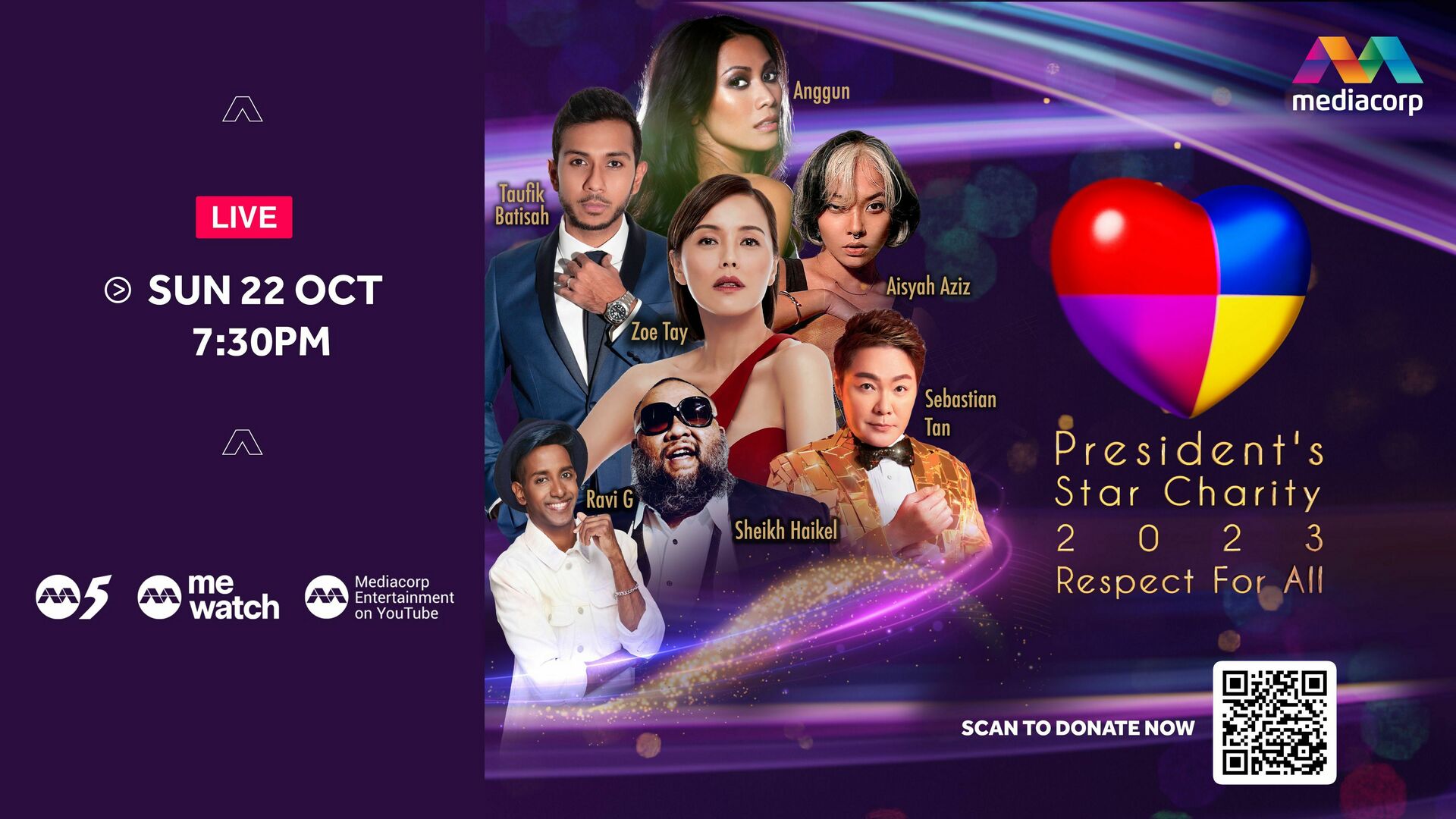 A special performance by President Tharman Shanmugaratnam, Ms Jane Ittogi, and poet Stephanie Fam, will show a heartwarming reading of a poem, 'Never Let Go'. Complementing the intimate session, actress Zoe Tay will be performing with unique steel tongue drums, accompanied by a violinist and pianist from Orkestra Melayu Singapura and dancers from Diverse Abilities Dance Collective.
This year's event will also see French-Indonesian singer-songwriter Anggun make her PSC debut. She will serenade the audience with her classic tracks including 'Snow on the Sahara' from her 1998 self-titled album, and 'A Love Before Time'.
In a press release, President Tharman said: "Each President's Star Charity is not just a collection of performances, but of stories that build on each other. This year's President's Star Charity reminds us that respect for the inherent dignity of every individual is the key to building a fairer and more inclusive society."
On 22 October, 7:30 PM to 9:20 PM, PSC will be screening its live performances on mewatch, Channel 5, and Mediacorp Entertainment on YouTube. A re-run of the show will be available for viewing via the same platforms on 29 October, 4:30 PM to 6:30PM. Donations can be made through this website or via PayNow QR Code, which will be flashed on-screen during the show. 
---