Dr Liang Wern Fook (梁文福), pioneer of the xinyao scene, has been conferred the prestigious Singapore Chinese Cultural Contribution Award  (SCCCA) under the Individual Category at a ceremony held on 3rd May. 
Presented annually by the Singapore Chinese Cultural Centre (SCCC) since 2017, the award recognises individuals and entities who have made outstanding contributions in the promotion, enrichment and development of Chinese culture in Singapore.
This marks the SCCCA's fourth edition after the postponement of last year's ceremony due to pandemic restrictions. Local theatre group The Theatre Practice was the fellow recipient of this year's award under the Organisation Category.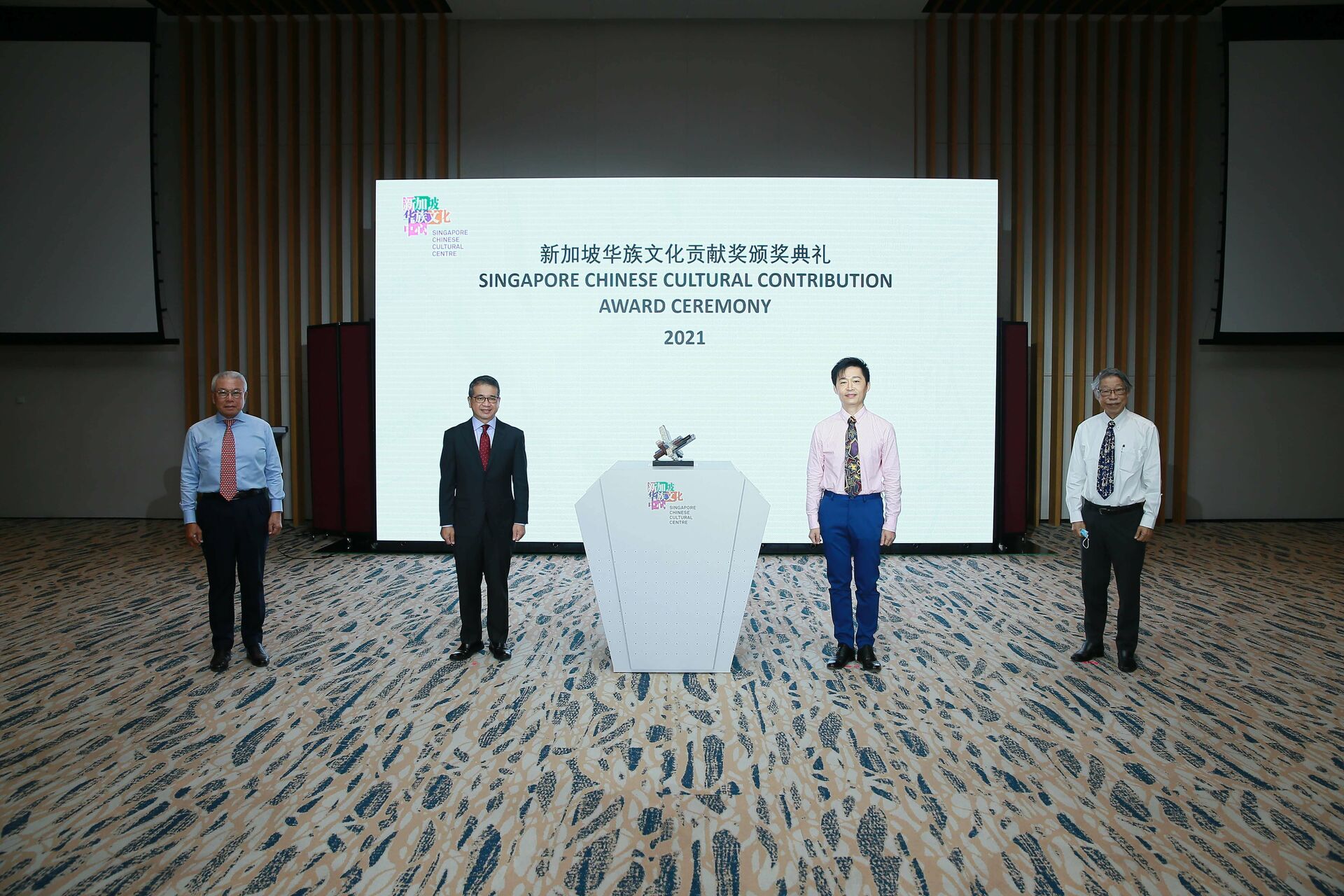 A household name to many, Liang helped define the xinyao scene in the late 1980s to 1990s with songs like 'Before the History Exams' (历史考试前夕), 'Singapore Pie' (新加坡派) and 'One Step At a Time' (一步一步来). His lyrics and music have been widely regarded as a unique representation of the lived experiences of Chinese Singaporeans and provides insight into Singapore's cultural evolution over the years. 
"Dr Liang's songs are not only well-loved...but they are also one of the channels for our fellow Singaporeans of other races as well as overseas Chinese to learn more about Chinese Singaporean culture," said SCCC Chairman Chua Thian Poh. 
Liang's song, 'Friendship Forever' (细水长流) is arguably the most popular xinyao anthem and was highlighted during the National Day Rally in 2014. He has also written songs for Cantonese and Mandarin pop stars such as Jacky Cheung, Andy Lau, Kit Chan and Stefanie Sun. 
Aside from his music career, Liang is also an established author and poet. His previous accolades include the Young Artist Award in 1992 for his literary works. In 2010, the National Arts Council conferred the Cultural Medallion on Liang, the country's highest recognition for the Arts.
For the individual category, the SCCCA comes with a prize money of $10,000. It also includes a trophy and up to $10,000 in project funding.  
---
---