Over the centuries, the thunderous 'boom' of a drum has helped many a powerful warrior gird up their loins in preparation for battle. Today, the striking of a single drum can still send a powerful sonic wave capable of shifting the atmosphere and rousing crowds to a fever pitch. It is evident that drums are mighty instruments that have long been associated with imbuing a sense of courage and strength in humankind. 
Last December, musician and Cajon school BEAT'ABOX's founder Arthur Choo had the idea of roping in 500 drummers to instill that sense of courage and strength into fellow Singaporeans, amidst the biggest crisis the country has faced since independence — the COVID-19 pandemic. The result is a heart-stirring original song and music video titled 'Together Now', which features local musicians and drummers from all walks of life and serves as a rallying cry to fellow Singaporeans to stay united in these tough times. 
The song features 12 artists including the likes of Jack and Rai, Adele Wong, Benjamin Yeo and Ana Erica among others. Supporting them is a diverse 500-strong group of drummers consisting of individuals from various primary and secondary schools, DrumFeng, Science Centre Board Committee, Thye Hua Kwan Moral Charities Elderly (Ang Mo Kio), and MapleBear. 
Aside from being an encouraging symbol of solidarity amongst members of society, the music video also takes on an environmentally friendly tone. Released under the 'Green Drumming' initiative started by BEAT'ABOX, which is Singapore's largest cajon school, the percussive instruments that were used for this production were entirely made of upcycled waste materials such as bins, brooms, wooden sticks, and plastic bottles.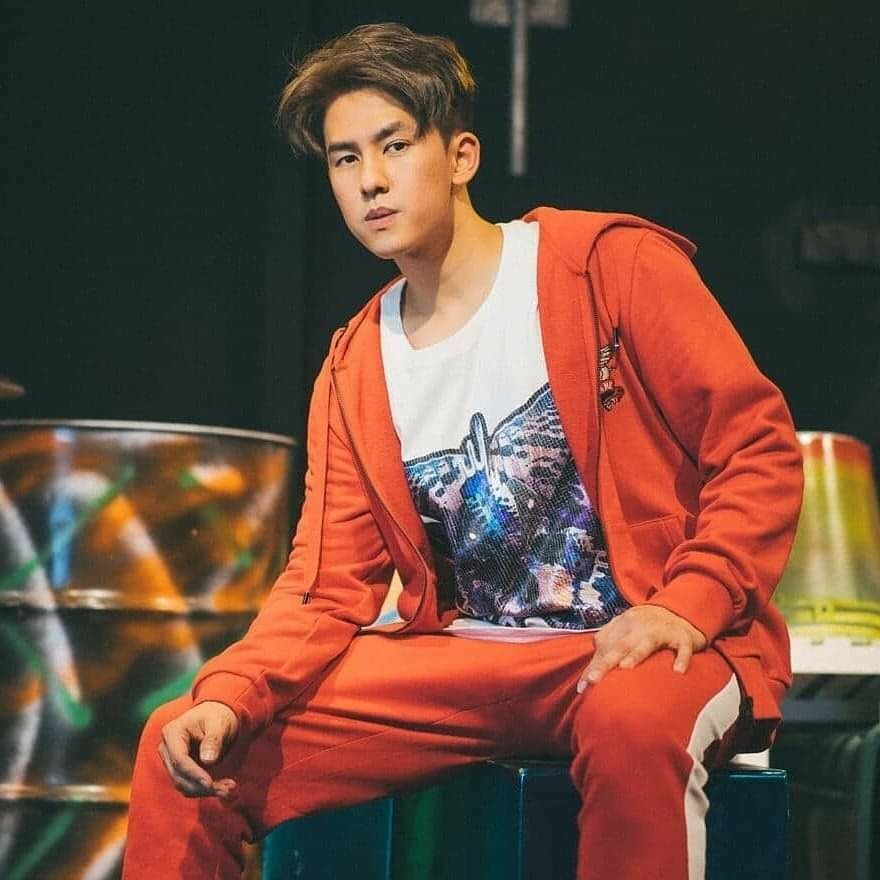 As Singapore falls back into a semblance of Phase 2 in our fight against COVID, the message of unity and resilience that 'Together Now' proclaims has taken on fresh relevance in these times. We speak to Arthur to find out how Singaporeans can find new meaning in the song today, and what the process behind producing the video and track was like.
---
What inspired you to make to make the music video for 'Together Now'? 
"In the earlier stages of these tough times, especially when COVID-19 first hit us during the Circuit Breaker, many of us were clueless on how to handle the pandemic and didn't know what to do. Our arts scene, especially the entertainment industry, was definitely one of the first to be hit by the effects of COVID. Our work as artists, musicians, actors or entertainers was severely impacted. The only way left to present our art was through a digital format. We felt that a music video was a good way of doing so. It could also help in spreading a message - to tell the world that music lives on even when we can't put up live performances. Music content can still go viral and be shared with many people through the Internet." 
Tell us more about the different groups of Singaporeans that you've chosen to feature in the video, and what your experience of working with them was like. 
"As the title 'Together Now' suggests, we've brought together many different groups of Singaporeans from all walks of life for this video. There'll be no division among us if we can stand in togetherness. No matter what race, culture, age, or community you belong to, music remains a vehicle of happiness for all of us.
In the music video, we featured Singaporeans who are in their early childhood (i.e. pre-schoolers, young kids), youths aged 13-17, and young adults up to the age of 25. In fact, the full age range of our participants span from three to 93. We want to be inclusive and to send the message that we truly are all in this together in these challenging times. We use the music and rhythm of drums as a common language to speak for all. 
My experience working with the participants was different through the months. During the Circuit Breaker, we worked remotely on Zoom. That was when we started preparing for the recording, getting the lyrics copyrighted, arranging the song etc. In Phase 1, we started sending out invitations to students and other participants to be a part of our 500 drummers. We didn't have that many instruments for everyone, so we made use of things like brooms, bins, and other recycled materials to make the drums. From Phase 2 onwards, we finally had more chances to work together in person and things went more smoothly."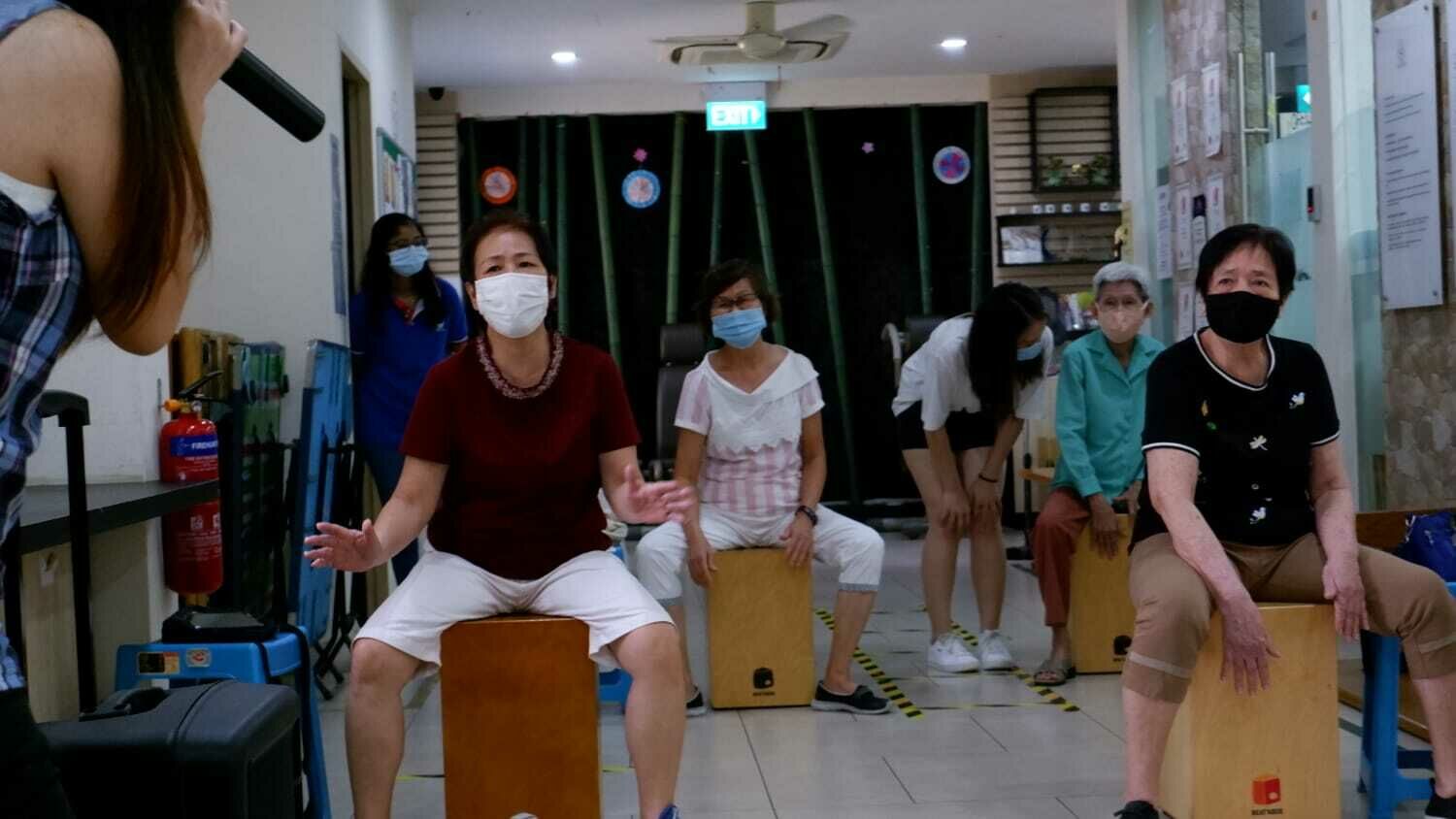 In your interactions with these different groups of Singaporeans for the video, were there any specific moments that surprised you? 
"Well, I wouldn't say 'surprised', but I was very inspired by the response from our participants. When we sent out the invitations and asked them to do this together with us as fellow Singaporeans, their reactions were an enthusiastic 'Yes, I want to be a part of this!' They didn't even ask how much we were paying them. Even through such tough times, they were willing to be a part of something that had no commercial value to them. All of them were focused solely on contributing to the song! This includes the 12 artists we've featured on the track, like Jack and Rai, Adele Wong, Ana Erica, and Benjamin Yeo. Even though they've been in the industry for a while, they didn't look for any commercial gains and purely wanted to sing for this project. That was very inspiring and encouraging to me." 
You've mentioned that the song is having a 'growing impact' on youths in Singapore. How have they reacted to it and why do you think the song has managed to achieve this? 
"Together Now' is an upbeat song, and I think youths nowadays enjoy such songs. Also, they often feel that they're being included when they can drum along together with the track. We did our outreaches at the Singapore Youth Festival last year and brought drumming into school curricula. The students really enjoyed being able to learn how to make music and play rhythm as they listened to the song. I feel that the song has managed to achieve such an impact because it is easy and fun to perform together."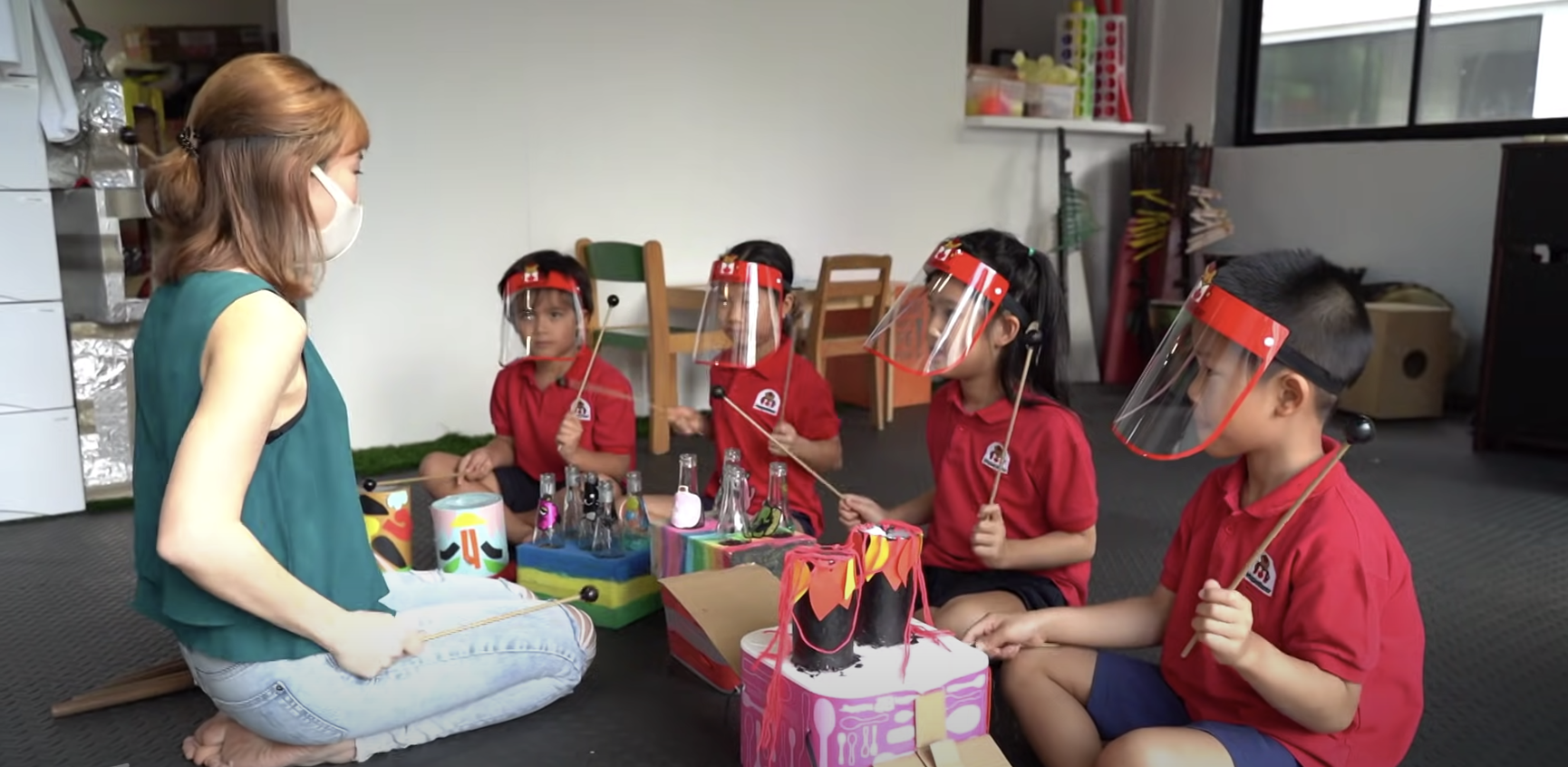 The drums that you've used in this MV are entirely made of recycled materials. What's your motivation for going green in this project?
"Initially, we weren't trying to align ourselves to the Green Plan announced by the government this year or anything like that. Instead, we wanted to bring across the point that rhythm can be produced anywhere. Rhythm can even be produced using waste materials, which will be given a second life and made beautiful in such cases. I think from this message, some youths may be able to draw parallels to their lives. They may think that they didn't do well in their studies or feel that they've wasted their lives away. But the Green Drumming message reminds them that even waste can be given a second chance - why not them? They are far more important to the world! This message of renewal and revitalisation, and living a life that is more beautiful, is what we hope to spread. 
We also want to bring across the point that you don't need to have a lot of financial resources to play music or create an instrument. It all depends on the creativity and innovation we have in our minds."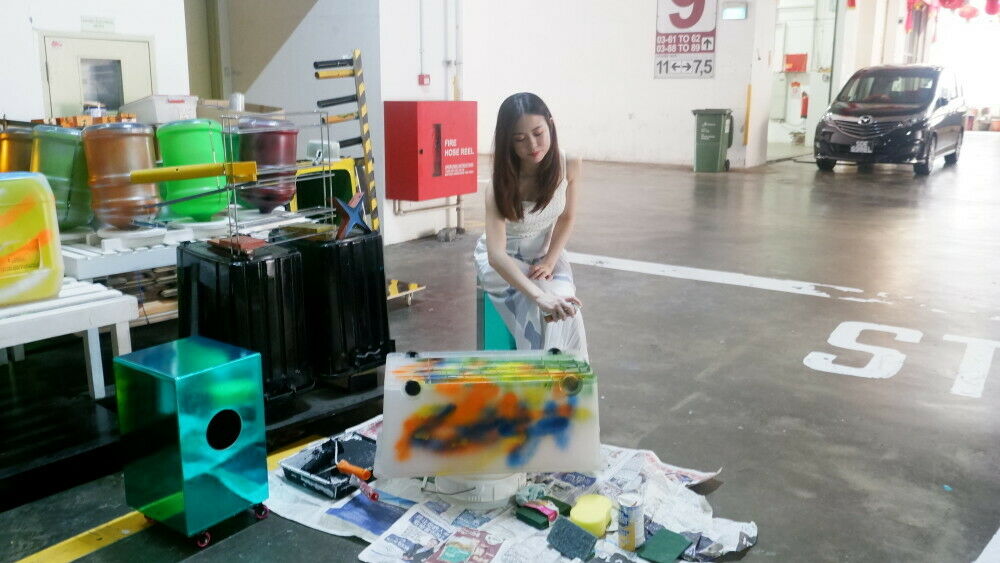 What is the message that you hope to spread to Singaporeans with this MV and Green Drumming in general?  
"The main message would have to be the importance of 'togetherness'. This is because there are different people in our community, and they all have different talents and abilities that we can appreciate and rely on. 
Drums are usually an important symbol of a breakthrough in battles and races. That's why in dragon boating, they still choose to place a battle drum on the boat even though it's heavy, might sink the boat, and rowers might be able to go faster without it. In our everyday lives, we battle with many things too. I hope that the sound of the drums will encourage all of us and push us through. Now, we might be battling with adversities like COVID-19, financial issues, or our emotional downturns. But I'm confident that the music of the drums will come by our side to remind us not to worry. We are all in this together!"  
---
Listen to 'Together Now' on Spotify below. 
---
---