The Singaporean music landscape has been built on multitudinous backs - and everyone, from artists, producers, labels, event organisers, and listeners - has played a key role for it to blossom into what it is today. It's nowhere near perfect, but it is ours. 
With the scenes' pockets of vitality, take one look at Shun Li Industrial Park at Kaki Bukit, and you wouldn't think for a second that this plot of land -  which employs car rental services and other industrial businesses - houses an important institution to arguably the very heritage, legacy, and lifeblood of music in Singapore – Snakeweed Studios.
How different would things be right now if the seminal likes of Force Vomit, West Grand Boulevard, The Fire Fight, Electrico, Plainsunset, Caracal, B-Quartet, Pleasantry, Boredphucks, inch, (and the list goes on) never had the space to record music?
The question that should be posed is, what if Leonard Soosay never started Snakeweed Studios? Thankfully enough, we don't live in a world riddled with such hypotheticals.
The place which laid the sonic foundations of Baybeats, that housed the countless iconic recordings of Singaporean music of past and present that we enjoy today, and most recently, the colossal collaboration between JJ Lin and Gentle Bones—all would be naught, if a certain wide-eyed, young Leonard did not drop out of university in his final year. To fully appreciate the place in which Singaporean music sits today, we have to go back to the start of it all: Toronto in 1989.
---
Turmoil in Toronto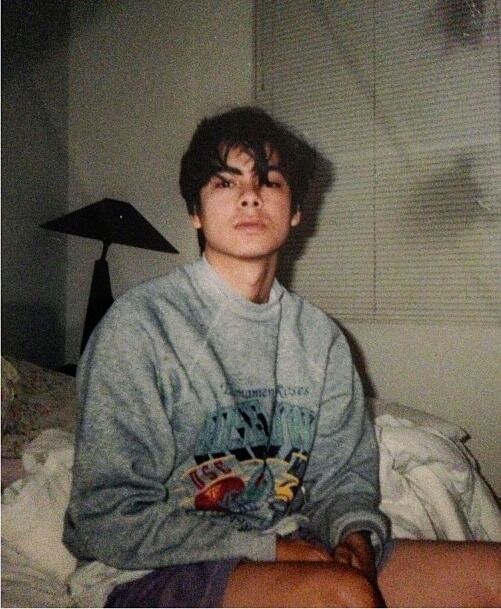 "I was living in Toronto, I was in university there, studying economics. In my final year, I decided that was it. I didn't want to do economics anymore, I wanted to do music because that was my passion. I quit school and I signed up for a music production course in a music school," recalled Leonard in an interview with Bandwagon, sporting an Afterglow cap by Singaporean R&B songstress KEYANA's merch drop.
It was a different time altogether then, and to make matters worse, the recession of the early 90s hit the Western hemisphere of the world, and Soosay found himself unemployed. But being the opportunist that he is, armed with only one six-track cassette tape recorder, he ventured into recording bands in jamming studios.
"I would knock on the door, and ask: 'Can I record your band? I would do it for free, and then I'll give you the cassette tape.' To me, it was more of practising and honing my craft."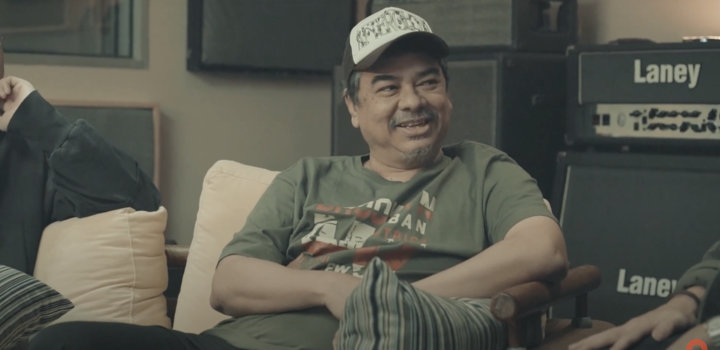 Through this DIY door-to-door scheme, the then-aspiring record producer, mixing engineer and recording engineer picked up his wares on the ground: "This is how I learned about mic placements, how to achieve better sound."
Still, it wasn't all rosy from then on. Leonard recollects a year locked in at home, becoming a "bum", and spending his time only watching the TV. This experience leavened into something even greater than he could have imagined, and it's all thanks to a particular documentary on the life story of Steve Jobs.
"There was this show called Triumph of the Nerds: The Transcripts, Part II. It showed a guy [Steve Jobs] who quit school, and that reminded me of myself."
"He built his first Apple computer in his dad's garage but, he didn't know what to do after it, so he barged into the offices of the vice presidents of Pepsi, and he said one line to them: 'Are you going to spend the rest of your life bottling carbonated water, or are you going to come and join me and change the world?'"
And that specific line affected the eventual Snakeweed Studios founder tremendously, almost as if the cloud of uncertainty that was shrouding his view could no longer hold its weight, and now, dispersed by the inevitable rainfall, he saw clearly. Strapped with the erudition of the nitty-gritty that comes with recording and a reignited fire, he was determined to bring that back home with him.
"I realised that in Singapore, the scene was very behind. And I thought, if I had all of these skills, maybe I'll go back to Singapore and try to help the scene. Not to change the world, but at least make a difference to the society there."
---
Homeward-bound, a spirited underground scene and the dawn of Snakeweed Studios
On his return, he noticed a stark difference between what was well-received musically by the youths in the late 90s in contrast to what was being played on the national radio waves. "The music stations played top 40 contemporary hits, but they weren't playing the music that the kids were listening to."
And the natural response at that time for the scene was to take matters into their own hands.
Looking back, Leonard recalls, "The underground scene was very vibrant, you used to have gigs at the Youth Park, The Substation, Community Centres, World Trade Centre. Every weekend, you could go to any of these places and there will be bands playing, organised by themselves. But none of these bands were actually releasing their music professionally. They were writing really good songs, but they didn't have access to recording equipment."
And at that time, he was working as a jaga-jam at Myx Studios, a rehearsal studio that had a small space for recording. Jaga means "to take care of" in Malay, and that was exactly what the job scope entailed.
"The "jaga jam" is the guy that sits behind the table and facilitates studio booking for jams. I was more like the telephone operator, but I knew how to work the gear, because of my experience in Toronto."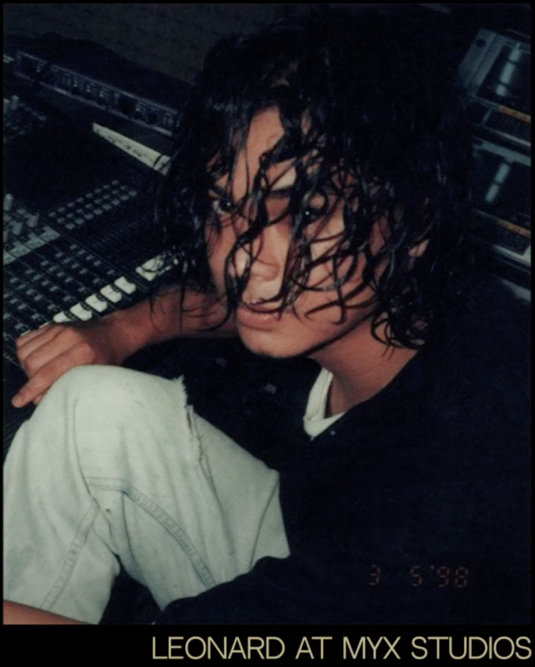 Here, the congregation between the myriad of great bands playing even greater music, and a fervid Leonard who could give them that access to professional recording began. It seemed divinely preordained, how all events synced up perfectly. "I would tell them 'Come to Myx Studios, I'll record for you.' And they would come, and I started recording these bands, and it kinda just grew from there."
Regarding the inaugural piece of work that he has ever done, Leonard shared: "The first guy who approached me was Roy Ong, the founder of Miles Records. He put together a list of 20 bands that he wanted to record for a compilation CD. That compilation was the first-ever work that I did for Singapore."
 In 2002, Leonard put out Snakeweed Recordings, Big O Present Deeper Underground Vol.1 with the now-defunct print publication BigO Magazine, featuring the likes of Boredphucks, The Moderates, Force Vomit, and Ossuary.
Those bands purvey different genres, and that highlights Leonard's recording and mixing prowess, not limiting himself to specific sounds, and overall laments his genuine love for the music. He recalls a certain balladeer in Linying fangirling over grindcore mavens Wormrot during a recording session, encapsulating the ethos of Snakeweed's all-encompassing work across genres.
"It's like (what) Snakeweed is. It doesn't matter what kind of music you listen to or play, people who come here really do appreciate what the other bands or the other person is doing."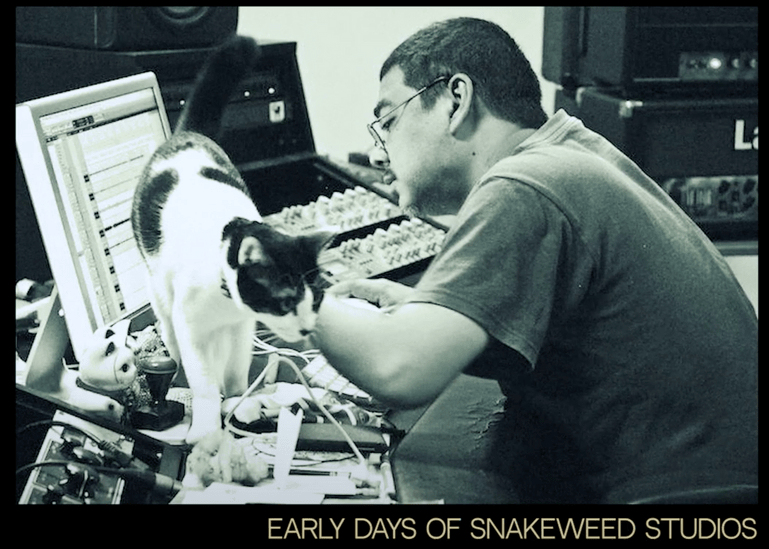 In the same year of releasing the compilation with BigO Magazine, the first iteration of Baybeats Festival was birthed. It was launched by Jon Chiong, founder of what was arguably the biggest music label at that time, Wake Me Up Music, to establish a platform showcasing local and regional acts as well as to uplift the music industry altogether.
"The bands that played Baybeats during the first and second year featured all of the bands from the label, who did all of their recordings with me. So, I would go to Esplanade and do the [live] sound for them also."
"They've always invited me back to be a judge for the budding bands and mentorship programmes. The first time they did it, [in 2007] they only had two judges, Razi from Rockstar Collective and me. That was where we discovered Caracal, The Fire Fight, and Giants Must Fall."
And the relationship between Leonard and said bands never wavers throughout the years. Beyond recording and assisting with their live set-up, he's also developed a personal connection with them. "Most of the time, when bands come to me, they're usually very young and by the time the album is done or when they are ready for tours, 2 or 3 years could have passed."
 

 

View this post on Instagram

 
"The relationships are built based on this. It's not just a studio, I also hang out with the bands. Our videographer, Michelle Quek, was my ex-intern and we have a very deep friendship. When Caracal lost their guitarist, I told them about her and she is now their guitarist."
He's also known to tour with bands. For instance, Electrico and The Great Spy Experiment's showcase at the Texan festival South by Southwest, (SXSW) was suggested by Leonard to ex-lead guitarist of Electrico, Daniel Sassoon to apply for.
"Because I was producing for these two bands, I had to go along and also do live sound. It was like a work holiday, going to different countries and seeing how different audiences react to Singapore music."
The touring overseas did not cease then. Multiple bands have since done the same, such as Caracal's performance at the famed Japanese rock festival, Summer Sonic. And of course, Leonard was there. "Throughout the years, every time a band tours overseas, they would say: "Leonard, why don't you go with them?" 
---
Here and Now 
On the 15th of January of 2021, 21 years after Leonard's sole running of Snakeweed, he partnered up with Josh Wei, the celebrated Singaporean record producer, and songwriter. With Josh, the rhetoric was the same with the aforementioned musicians - Leonard had a hand in uplifting and kickstarting his career.
"There was this competition called Thunder Band Slam organized by Thunder Rock School, held in Singapore Polytechnic. It was a clash of the bands and I played violin for one of my friend's band."
"That's where I met Leonard, he was the judge and the host was Esther Lowless." 
Josh and his friends did not win the competition. However through the slam, he earned his first professional call to session as a violinist for Lowless - who then referred him back to Leonard to join Snakeweed as an intern. "That's how I started to be around Leonard, and that's where he helped me a lot – asking people to hire me."
In an Instagram post in 2019, Josh dedicated a birthday message for Leonard: "He gave me my first job in a studio when I was 18 and told everyone to hire me for violin work. I don't know where I'd be without you and I will forever be grateful for all that you've done for me."
 

 

View this post on Instagram

 
Josh had gone on to be a key figure in Gentle Bones' team, and on one faithful writing cum production trip to LA with the singer-songwriter, he landed a job and worked as a producer and songwriter there for 3 years. To date, Josh has been accredited on renowned international artists' works such as CL, Stray Kids, Rachel Platten, and Aly & AJ, amongst others.
 

 

View this post on Instagram

 
Unprecedentedly, ​​a certain virus outbreak began plaguing the global landscape and Josh found himself in LA with its music scene at stagnancy, "It just got to a point where the whole music industry shut down in LA for the most part, and I didnt see the point in staying any longer because I was incurring such a high cost of living."
Reluctantly, he came back home, completely benumbed as he felt that there was nothing more for him to do here musically. "I felt quite jaded because it's Singapore and the ceiling is not very high. I didn't feel like there were new acts to produce for or new goals to aspire towards."
However, he reconvened with the man who gave him his first job at 18, and that's where things took a complete 180 turn. Josh started to rent out a table space in Snakeweed, and came in daily in order to do his pending work whilst trying to figure out what was next for him.
"I started to look at the place as a community for the scene, for the industry, and for the people to gather here. There's bands rehearsing, there's bands recording, and people coming together and enjoying themselves."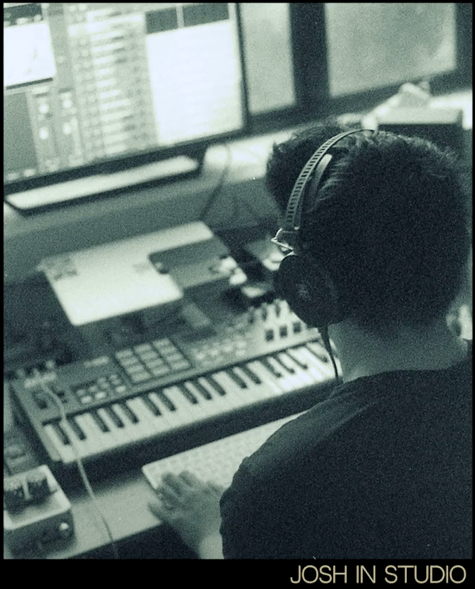 "After 1 to 2 months, I thought that maybe this is my next step, because as a producer and songwriter, you are an individual, but when you are part of something like this, you are a community, you serve a much bigger purpose and I felt that would be a very meaningful next step."
He credits how different his music production and songwriting has grown because of the studio and its duende. "If I look at the music I've made in the last year, it's just different from the music I've made before. My whole approach, the vibe and the energy here is different. It's just as much a privilege for me to work here in this space."
"When we were doing the renovations, I found Electrico demo tapes, and that is heritage. There is such great music over so many years that were done inside these rooms, and the amount of culture has passed through Snakeweed and that Leonard has created." 
Nicholas Wong of the bands Marijannah, The Caulfield Cult, Blood Pact, and Blush said: "I believe it was in early 2013 that I recorded here with The Caulfield Cult."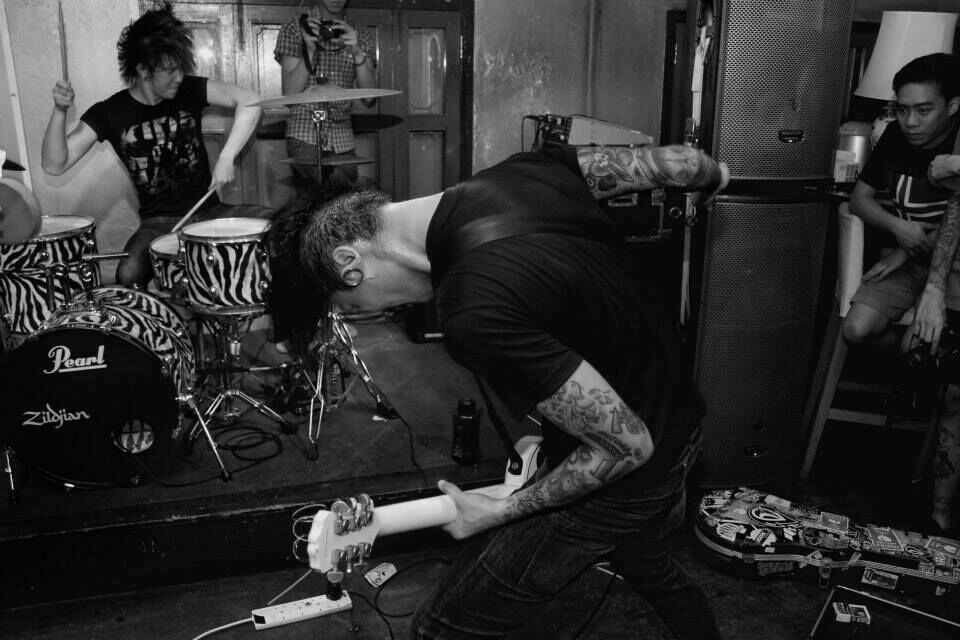 "When you book a recording session at Snakeweed with Leonard Soosay, in your head you're thinking: "Okay, this is it." This is the turning point, everything is gonna go up from here," the sessionist tells us.
One of the many cultures that Leonard has cultivated within the walls of Snakeweed and beyond it, is the cross-genre collaboration between artists. For example, classically trained violinist Myra Choo, who also was their intern, wrote, arranged, and recorded violin parts for the renowned grindcore trio Wormrot, who now consider her as their 'fourth member'. 
 

 

View this post on Instagram

 
Leonard shared, "We try to get people from different bands to collaborate and do stuff together, and it's worked out for us and the bands. That's how the scene improves, having collaborations between different groups of people who play different kinds of music but when they get together, something new and beautiful comes out."
Myra also went on to co-write the Gentle Bones x JJ Lin track 'At Least I Had You', with Saints Amongst Sinners' bassist and fellow Snakeweed Studios' intern Harist featuring heavily. Josh heavily credits his early stints at Snakeweed for inculcating  a cyclical dynamic for aspiring upstarts: "It's really great because when I look back, so many opportunities came for me during my time as an intern here. To think, if I was 17/18 and I got a JJ Lin credit, that would be big. Now, fast forward all these years, we are able to do that for 17/18 year olds, and that's amazing."
 

 

View this post on Instagram

 
When quizzed on whether these cross-genre collaborations would "dilute" the identity of heavier-sounding bands, Leonard expertly answerd: "It's not a dilution, it's more of adding to the music and improving the scene. That's how I believe it should go; if we're just stuck in our own little cocoons, and we don't explore different areas, then the scene will just die off."
Today, burgeoning 5-piece homegrown shoegaze act Motifs are under his tutelage, on top of being a resident in the studio's space. The band, comprising synthesiser-wielding Badrul, bassist Paul, Jolin on drums, JJ with guitar and guitarist/vocalist Els are currently recording their debut album, and have been brushing shoulders with the Snakeweed founder for the past two years. 
 

 

View this post on Instagram

 
Speaking on how it feels to be sharing the same space where the likes of iconic bands have mastered their wares, they said: "We felt awestruck and stressed out at the same time, hoping that the music we make would be as good as the music that's been created/recorded in Snakeweed."
"Over time, that anxiety has simmered, and now we're mostly inspired to be better musicians. Everyone at the studio is really friendly and down-to-earth, and Leonard always checks on us to ensure everything is okay. When we get to say hi to people, hear the musicians practice, see Leonard and Josh mixing & producing… there's the realisation that they're just regular people who are dedicated to their craft. It makes our dreams feel more achievable."
 

 

View this post on Instagram

 
JJ encapsulates what Snakeweed, Leonard and Josh are to the musical landscape here, via an anecdote of the studio's founder himself. "Leonard told us about how the name 'Snakeweed' represents a highly resistant subshrub flowering plant that releases toxins to larger animals, which pretty much reminds us how the community in Snakeweed Studios withstood the test of time despite the problems they might have faced over the years. It really inspires us to see how Leonard and Josh try to keep the community thriving with that kind of ethos by helping the music scene in Singapore."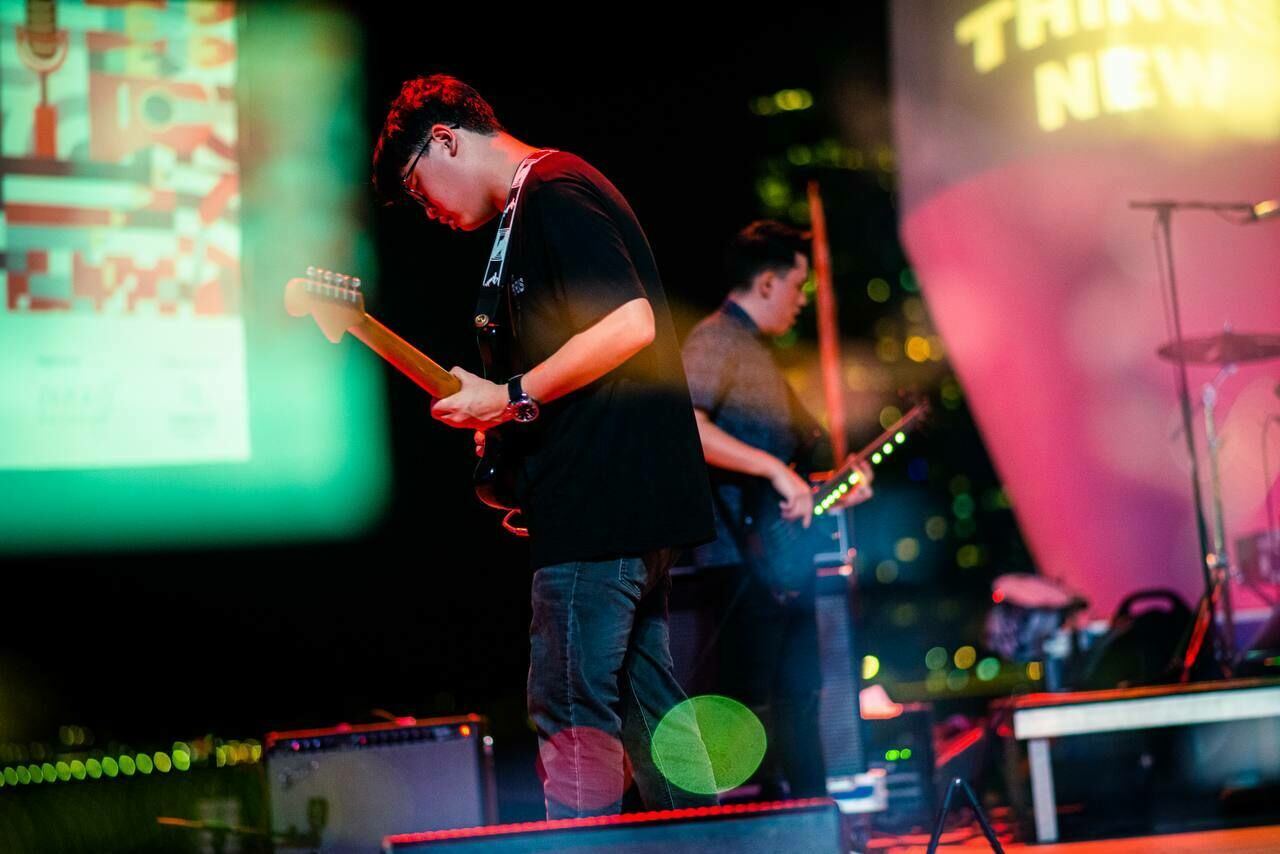 ---
A deep imprint on Singapore's music landscape and heritage
With all that's been said, no one can refute the impact Snakeweed Studios, and by extent, Leonard has had on the music scene in Singapore. From discovering and mentoring young bands that eventually became the legacy acts we know today, to creating environments that aspiring musicians could only dream of – they have always showed up and delivered when the scene needed them most.
Hear65 prides itself as being the one-stop destination for all things local in the musical sphere, the digital home for Singaporean music. But with everything that has spurted out of the doors of Snakeweed Studios, there is no doubt that it is quite literally the physical manifestation of a home for Singaporean music.
The walls that separates each room from another have seen history unfold infront of their eyes. The doors have opened themsleves to the people who collectively built the diverse and all-encompassing Singaporean sound we know and love today. There is no need to capture the zeitgeist of Singapore's music heritage; walk into the studio filled with conversations, and you will feel it in all of its unswerving glory.
It's the place where musicians can band together regardless of how established they are or the sort of music that they play – it's the meeting of culture and heritage together. It's the very place where talents can grow and nurture. Much like a home, it's the place where you find your sense of belonging and where your community resides. 
 

 

View this post on Instagram

 
How Singaporean music would be today without Snakeweed Studios is an inconceivable concept, the two entities simply cannot exist without the other. That's not to say that the music landscape would not prosper without it, but rather how much less revered it would be today. We'll never truly know how many times homegrown musicians have burnt the candle at both ends with Leonard, the hours spent building rapport and producing their best work, to the laying of foundations that became the pioneering platform we know today as Baybeats. But all of us can enjoy the fruits of their labour today – and we need to give people their flowers while they can still smell them.
No matter where you go to look for Singaporean music, all of its roads will lead you right back to its home. New York has Jimi Hendrix's Electric Lady, London has their Abbey Road, and Singapore has Snakeweed Studios.
---
Watch 'The Shape of Snakeweed To Come' here.
---