AE$OP CA$H first started making waves ever since he set out independently in 2017, releasing 'Hella Nice'.
From jumping on the all-star Singaporean remix of the regional hit 'LOTUS' by Johorean collective ForceParkBois, and to most recently signing to a Hip-Hop/R&B label HVT Entertainment with celebrated producer RIIDEM as the creative head, those waves are now tidal.
 

 

View this post on Instagram

 
On the 26th of November, he dropped SWOPO - a four-track EP that hallmarked HVT Entertainment's first ever release. Hear65 recently caught up with AE$OP CA$H for SWOPO, a peek into his headspace on getting singed, the best bar he ever wrote and, what he has in sight for the future.
---
Hey AE$OP CA$H, congratulations on your new EP release, we're all hooked on the tracks that you put out. Talk us through inspirations and creative processes for the project.
Thank you so much! For this project, I really tried to tap into things I was experiencing throughout the year - stuff like me being signed, my personal life, and my mind's state. Working on SWOPO was almost like therapy to me, working through things via making music with a very, very talented team. 
 

 

View this post on Instagram

 
What are your thoughts on the Singaporean hip-hip scene right now? As a rapper, what is unique to AE$OP CA$H and AE$OP CA$H only?
The scene is a very different place now compared to when I just started. There's way more people rapping now, way more people listening to local rap also. Overall, I think the growth has been amazing. Many, many talented rappers and hip-hop artists are making big moves and I think all of it helps us progress Singapore in the global hip-hop conversation.
You've been a beaming light in Singapore's underground hip-hop scene for a while. Did you have any fears, doubts, or initial feelings at first, working with HVT Entertainment?
Naturally, I have my concerns whenever it comes to signing any kinds of contracts, but a smart man will always consider carefully before writing off anything completely. At the end of the day, the success of my career will be down to the sum of my decisions along the way and after going over everything in detail with the people I love and trust, I decided HVT Entertainment was the next step. Plus, it gives me a lot of confidence that this venture is spearheaded by RIIDEM and Jon Chua, two people who I trust and respect.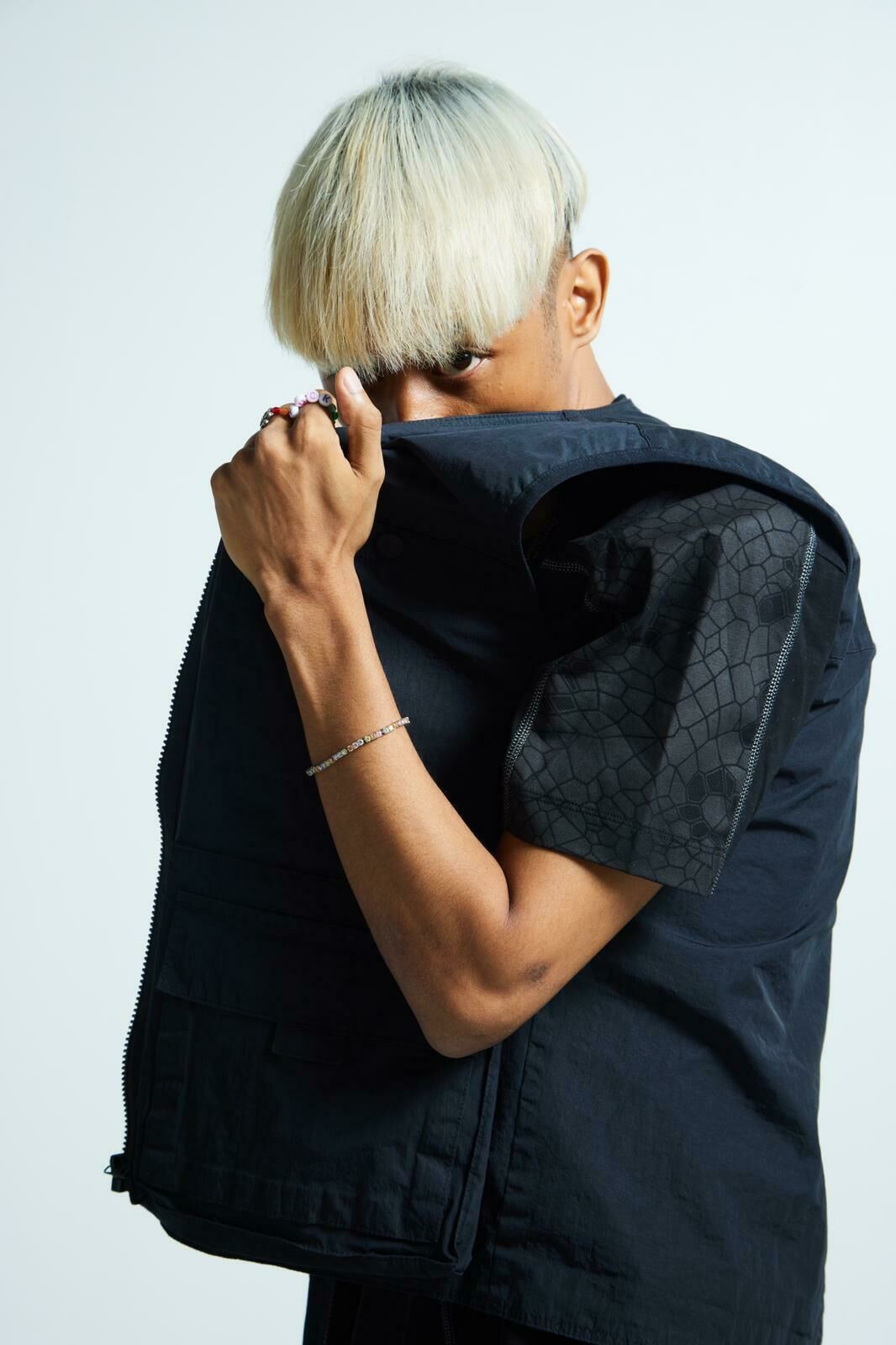 Talk us through your mind at the time.
I'm a very meticulous person especially when it comes to things regarding my music career, so naturally my mind was locked into a zone of considering every pro and con, all possible outcomes, the upside and downside, things of that nature.
Similarly, how different is it now working with a label?
It's quite a big difference. More people are involved in my works leading up to a single, which is new to me, so it's been very interesting. And of course, we have access to more resources so I have more freedom in expressing myself to the audience. 
 

 

View this post on Instagram

 
We know your lyrical prowess is second to none. To date, in your opinion, what is the best line you've written?
It's hard to pick just one right now. I've written a lot throughout the years, but there's a line in SWOPO INTRO that I really like, and it's, "ain't no way I fell (Eiffel) like the North of France".
What was it like working with RIIDEM, a veteran and seasoned producer in the scene, alongside PravOnTheLoose for SWOPO?
Obviously, I've been very grateful to be working with them and also, the rest of the people over at HVT Entertainment. Having them around, working together with me really elevates my sound and keeps me sharp creatively, so it's been massive having them beside me. 
 

 

View this post on Instagram

 
Describe SWOPO in three words.
el zopo nino
Lastly, we've always known that you're a force to be reckoned with. What does the future look like for AE$OP CA$H? Give us an insight on your plans, shows and any personal aspirations.
I wish I knew the future but I've always had very big dreams and I've been working really hard to realise it. I'm trying to expand myself past our local borders, into Malaysia, Thailand etc., and I'm working with some very big name rappers in our region, bigger shows hopefully, granted the pandemic dies down a little. Exciting times! I feel blessed and I hope the people who support me enjoy it.
---
Listen to SWOPO here:
---