'A Brief History of Jazz' returns virtually this year.
Presented by The Jazz Association (Singapore), making a comeback and helming the event is Singaporean jazz veteran Professor Jeremy Monteiro who has been leading the past few editions, along with award-winning flutist, Rit Xu, and bassist, Siheng Teng, who will be serenading the audience with jazz tunes through the ages.
In true 2020 fashion, this year's event will be held online via livestreaming platform, Peatix. Dating all the way back to the early 1900s to talk about the evolution of jazz from the Blues to the birth of modern jazz, then stretching out to fusion and contemporary jazz, the talk will cover the genre's progression and feature captivating improvisations and performances by our homegrown talents.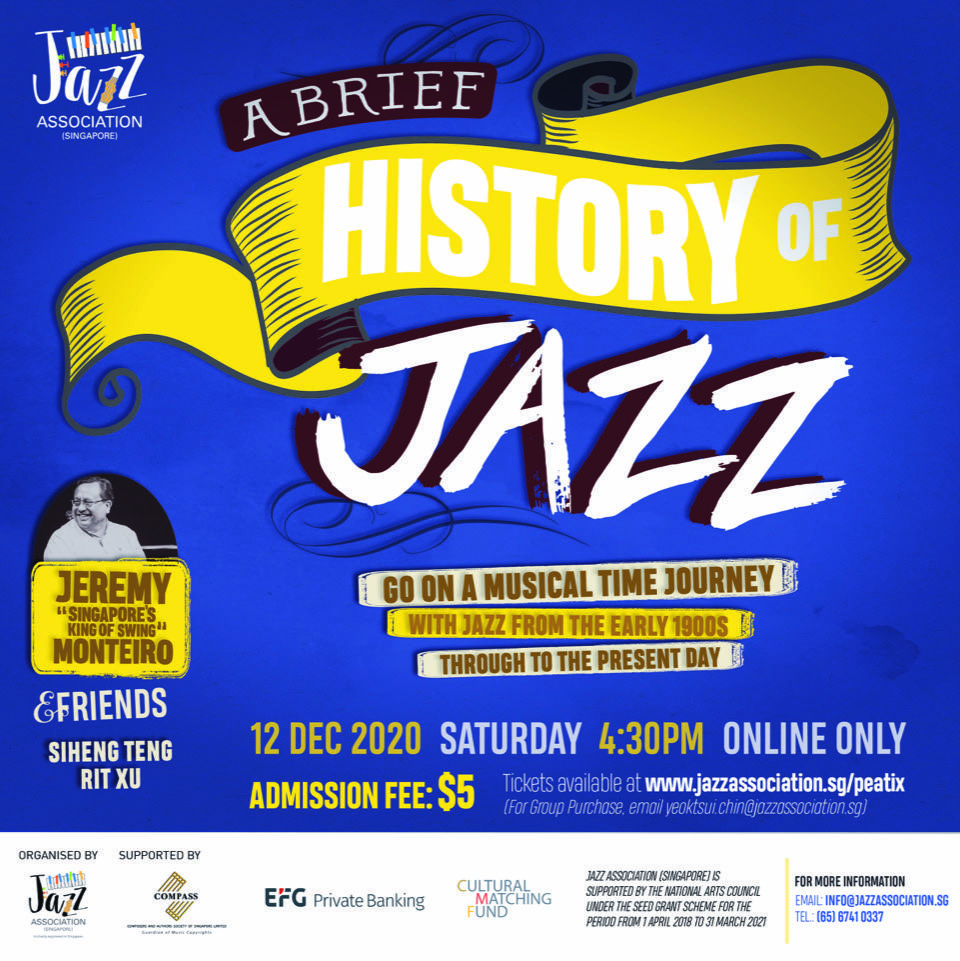 For this special edition of the talk, tickets are priced at S$5 each. Early bird tickets are available till 5 December, priced at S$4 each. Get tickets here.
---
---