If you're a music lover like us looking for ways to spend those SingapoRediscovers Vouchers (SRV), it may be tempting to think that there's nothing interesting to do in Singapore besides the usual staycations and visits to the Zoo. 
Fret not! We've sussed out six local musical experiences that you can enjoy and redeem with those vouchers. From lesser-known music attractions to a behind-the-scenes tour of one of the oldest performance venues in Singapore, there's definitely something that'll satisfy your musical cravings. 
With news of the extension of SRV validity to 31 December 2021, you'll have till the end of the year to explore these exciting destinations. Read on to find out more: 
---
1. Put your rhythm skills up to the challenge at HeadRock VR's Beat Saber game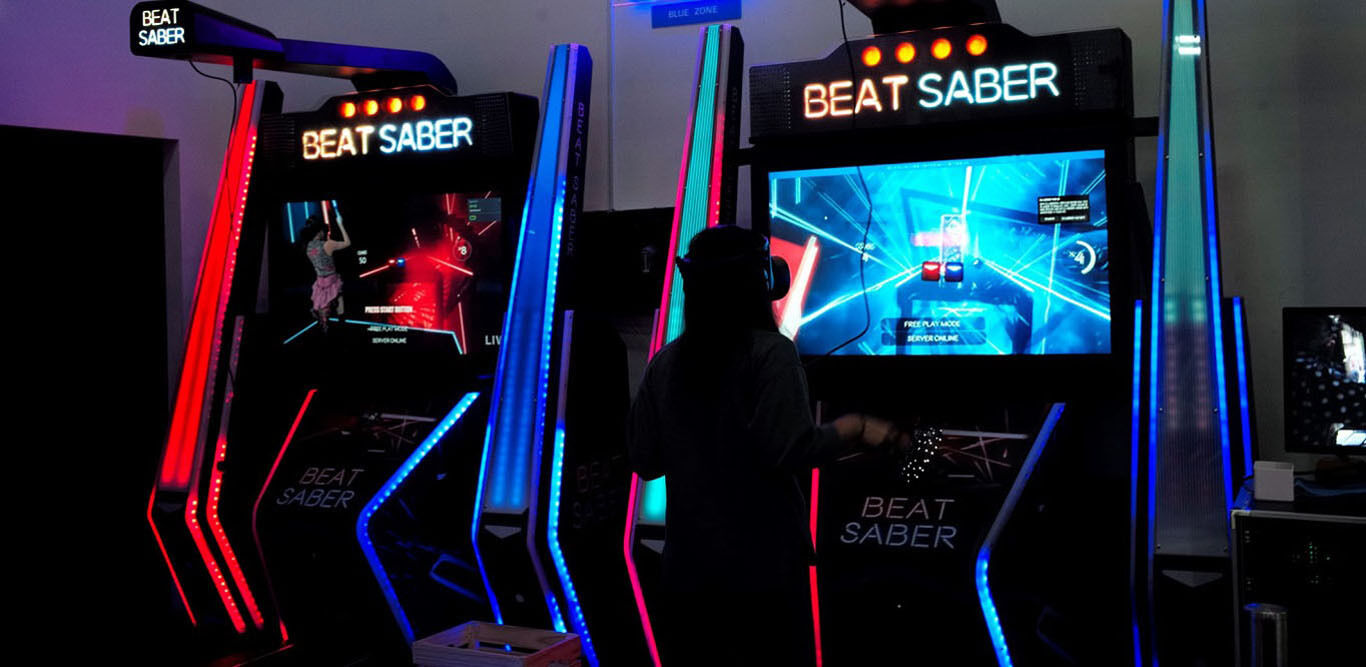 Singapore's first ever virtual-reality theme park, HeadRock VR, offers a heart-thumping rhythm game that would make fans of Tap Tap Revenge or Fruit Ninja grin from ear to ear. Located in the Blue Zone of the attraction, Beat Saber transforms the players' controllers into neon-lit swords that are good for slicing up glowing blocks that fly towards them in sync with the music.
With difficulty levels ranging from Easy to Expert+, harder stages require players to physically duck walls that appear above them and avoid hitting bombs that are thrown together with the music blocks. It's game over if you miss too many blocks and the 'health bar' below your screen becomes depleted. 
One out of a total of 11 games available, HeadRock VR also offers other virtual reality experiences including archery, sky-diving and a zombie shooter. Redeem tickets to the attraction with your SRVs here.
---
2. Be mesmerised by charming antique musical boxes at Singapore Musical Box Museum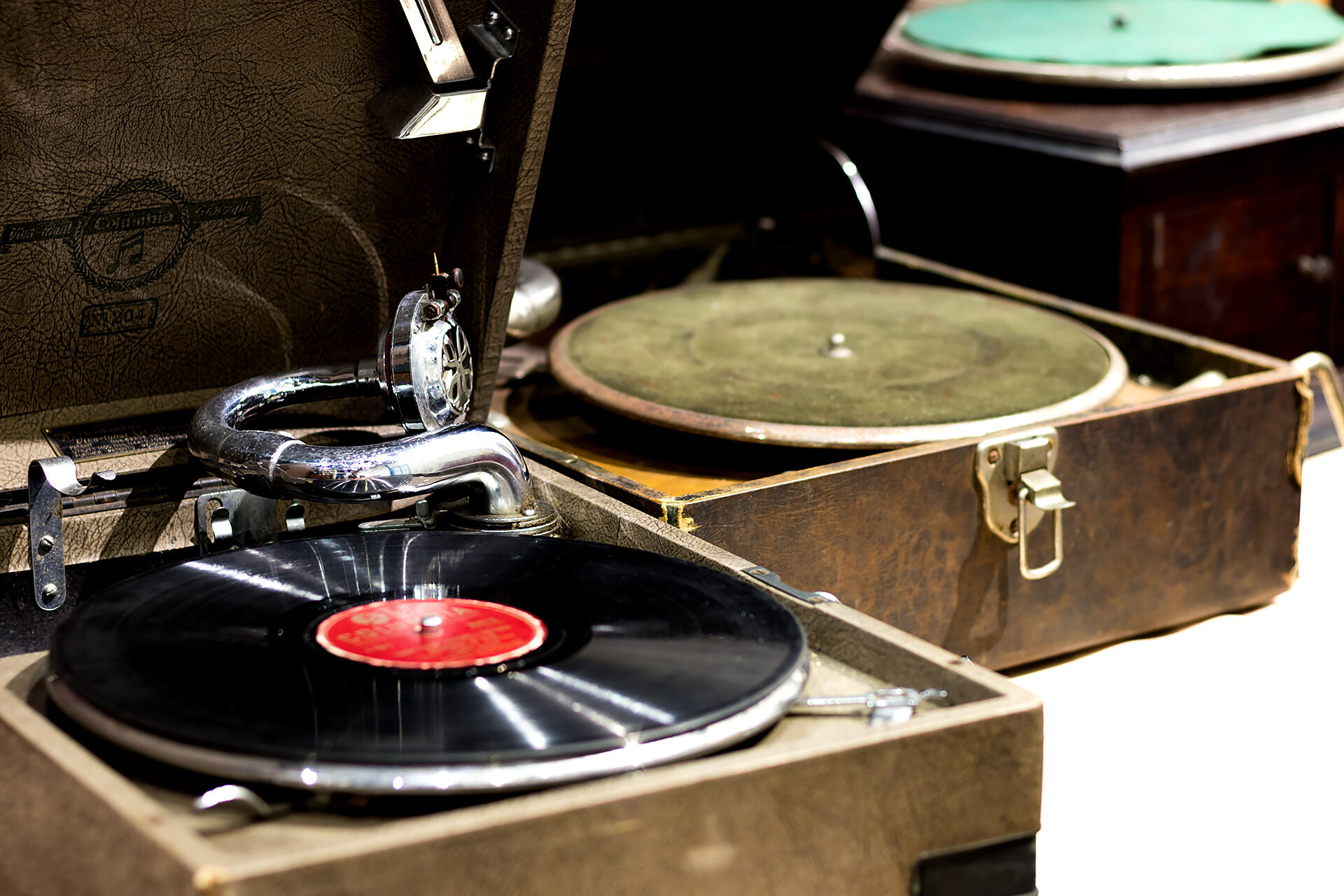 Tucked humbly in a corner of Telok Ayer Street, next to the famous UNESCO-recognised Thian Hock Keng Temple, is a wonderful repository of over 40 antique musical boxes that are centuries-old. The Singapore Musical Box Museum houses an impressive collection of the world's earliest music players that hail from lands afar such as Germany and Switzerland. 
Visitors to the museum will embark on a guided tour that will explain how these remarkable instruments made their way to Singapore in the 19th century. Of course, you'll get to listen to the charming tunes of these boxes composed some hundreds of years ago. Music box lovers and collectors who want to bring home one of these intricately-designed masterpieces can head over to the Museum's shop, where a wide selection of music boxes from major brands await.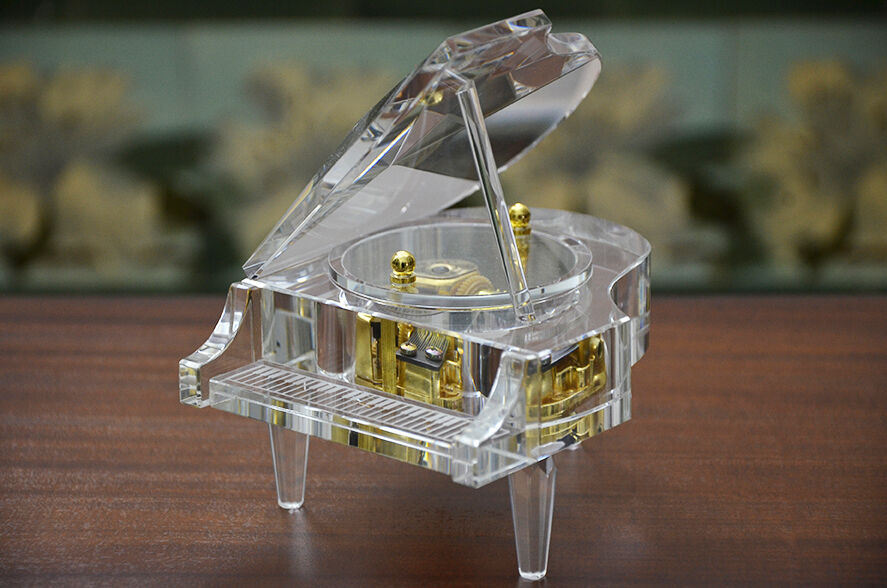 If you're interested in visiting the museum, be sure to make an online reservation for a guided tour as walk-ins will not be entertained. Opening hours are from 10am-5pm, with the exception of Tuesdays and Sundays when it will be closed. You can book a visit, with either lunch or dessert included, using your SRVs here.
---
3. Meet-and-greet your favourite musicians at Madame Tussauds Singapore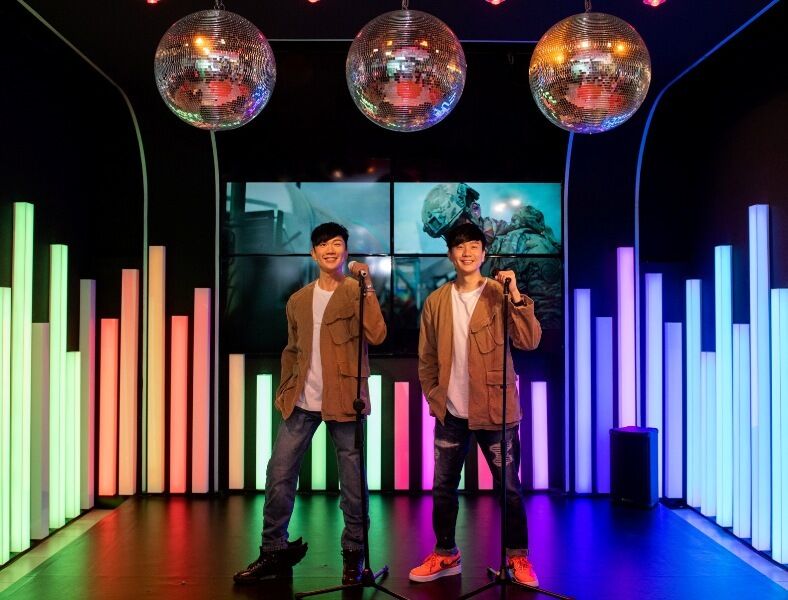 With COVID-19 cancelling live concerts everywhere, perhaps this is the next best thing for fans of popular music stars who've been wanting to snap selfies with their idols. The wax museum, located on Sentosa Island, is home to 12 life-sized figures of some of music world's biggest names. From local personalities like JJ Lin, Dick Lee and Stefanie Sun to international superstars like Taylor Swift and Lady Gaga, pop music fans will feel like they've gained a VIP pass to get up close and personal with these celebrities. 
Of course, music stars are not the only ones with wax figures inside the museum. Famous personalities from the domains of politics, sports, film and even K-Drama have been sighted posing for pictures with their die-hard followers in the museum, albeit stuck in a permanent freeze frame.
Aside from wax figures, Madame Tussauds Singapore also features attractions like a 4D Marvel movie, a VR racing experience and a 'Spirit of Singapore' boat ride. You can redeem tickets to the museum using your SRVs here.
---
4. Go on a guided tour to discover the rich heritage of 159-year-old Victoria Theatre and Concert Hall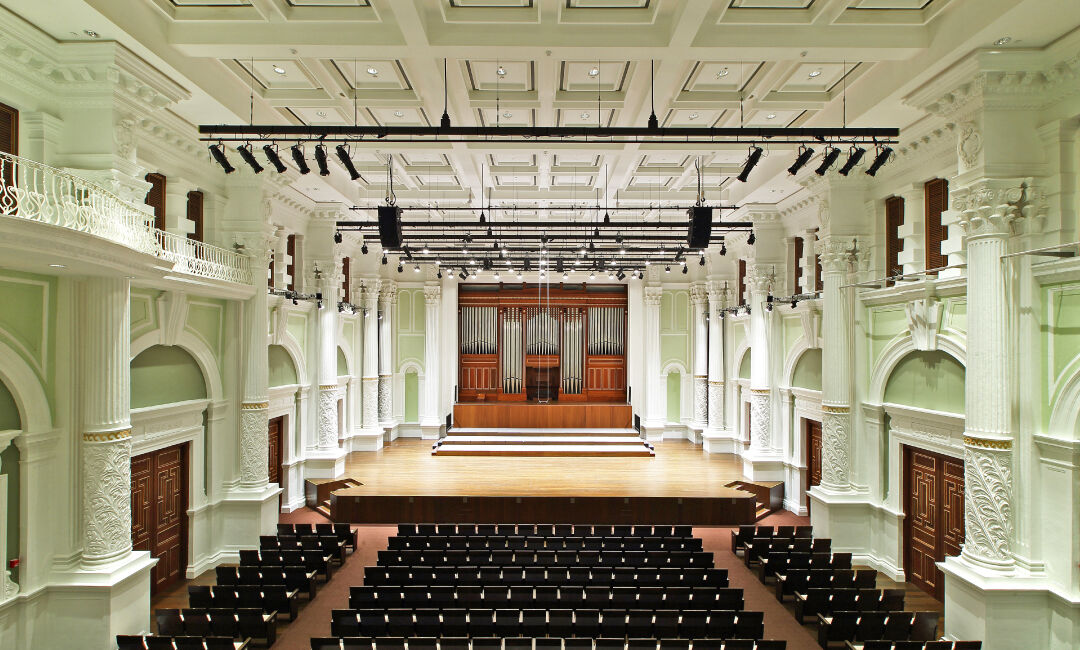 Established in 1862, the Victoria Theatre and Victoria Concert Hall (VTVCH) has hosted countless classical music performances over the decades. It is the official home for the Singapore Symphony Orchestra, who collaborate with the finest of local and international musicians to put up world-class chamber performances in the Concert Hall. From the halls of this iconic location were born homegrown classical music talents and groups like the T'ang Quartet. 
VTVCH is a monumental institution for the Arts and carries with it an abundant sense of wonderment due to its rich history. It houses Singapore's only mechanical organ, which consists of 2,012 pipes and 31 stops, as well as a one-of-a-kind recording studio that transforms the stage and natural hall acoustics into a recording space. 
In a guided tour organised by travel company Trafalgar, you can discover plenty more insights and tales of time regarding this magnificent building and its past. What's more, the tour includes an exclusive opportunity to climb up the 54-metre tall clock tower that connects the theatre and concert hall. 
Those interested in the tour can book it with their SRVs here. The guided tour runs till June 2021 and requires a minimum group size of five to go. 
---
5. Relish in a birds-eye-view of a light and sound spectacle at Gardens by the Bay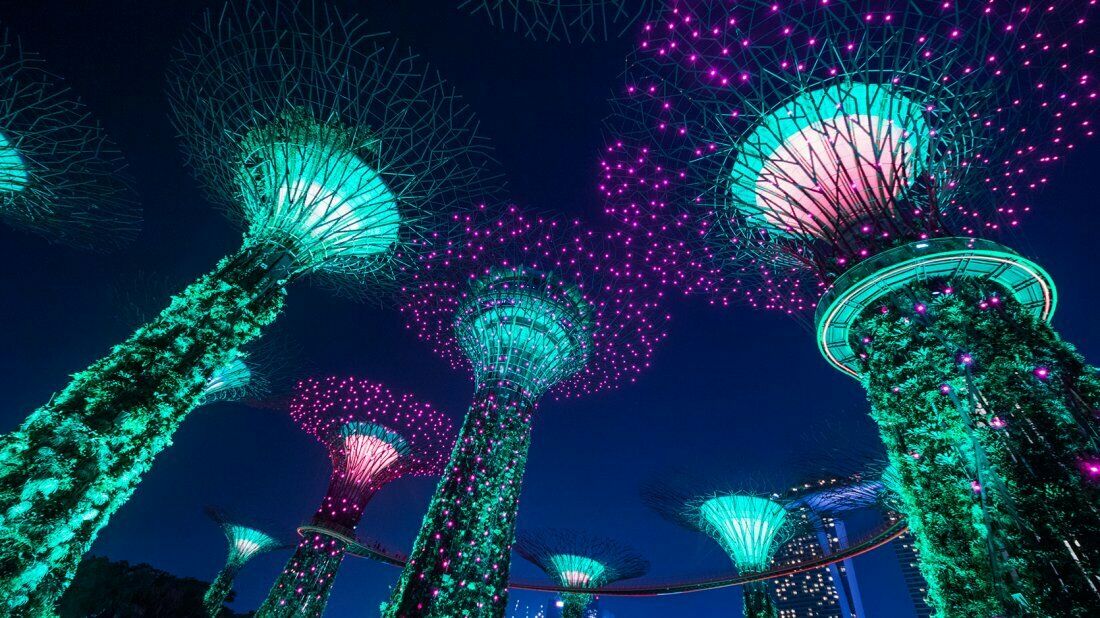 After the Circuit Breaker put a pause on the show last year, Gardens by the Bay's signature light-and-sound spectacle 'Garden Rhapsody' is back with an impressive line-up of musical soundtracks, spread out across the entire year. 
Be prepared to immerse yourself in the magnificence of the towering Supertrees as they 'sway' and 'dance' to specially curated pieces that fit different monthly themes. Happening daily at 7.45pm and 8.45pm, the performance will revolve around the theme of 'World of Fantasy' from 12 June to 31 July. Local artists have come together to provide the show's soundtrack, which includes special renditions of songs from childhood movies like 'The Little Mermaid'.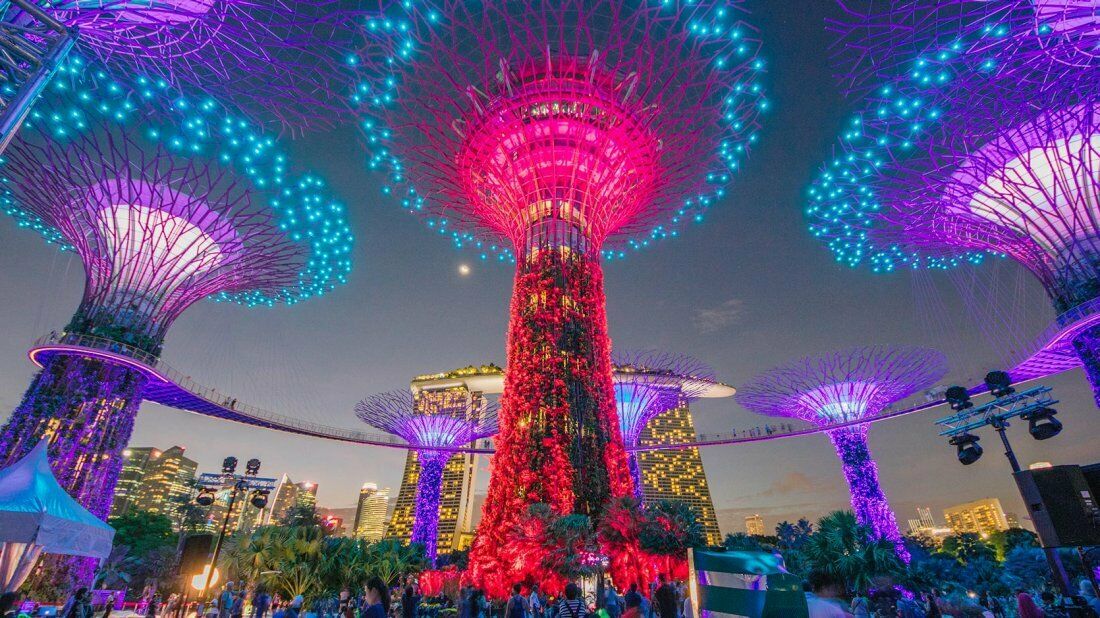 Then, from 1 August to 2 September, Garden Rhapsody will ring in National Day with a showcase themed 'Songs of Singapore'. The soundtrack will feature re-interpretations of local classics by homegrown talents like Aisyah Aziz, Joanna Dong, Linying and Rani Singam. Find out the full programming schedule for Garden Rhapsody at their official website here. 
While the performances are free, there is nothing like viewing the spectacle from the top of the Supertrees via the Supertree Observatory. Watch the magical light-and-sound show unfold before your eyes atop the tallest 50-metre Supertree, where you will gain an unobstructed birds-eye-view of the Marina Bay skyline. To do so, make sure you book your Observatory tickets for a timeslot that coincides with either one of the two performances daily. Note that ticket holders are allowed up to a maximum of 45 minutes in the Observatory.  
You can redeem tickets to the Supertree Observatory using your SRVs here.
---
6. Feel the pulse of music as you take a dip in W Singapore's WET® Pool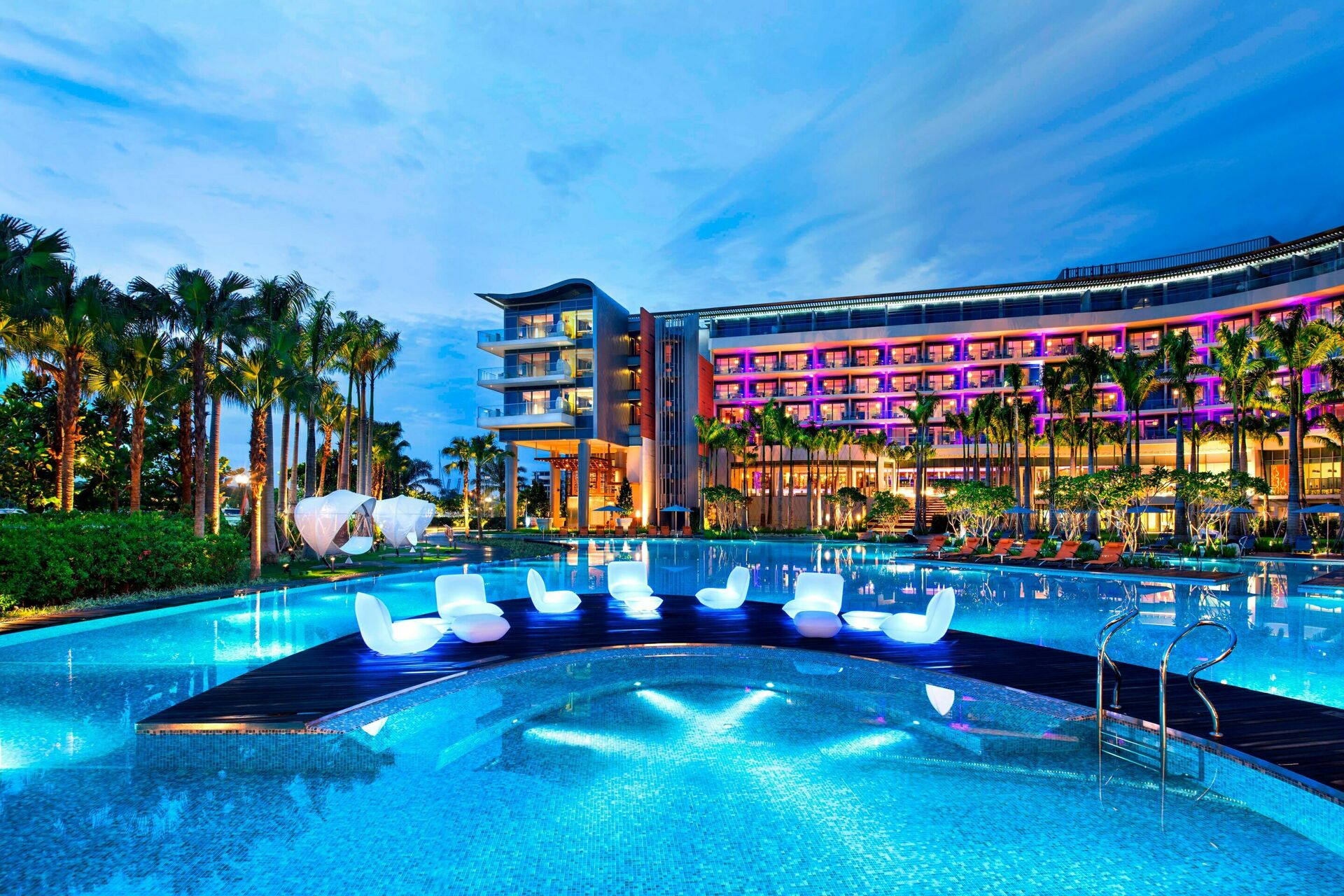 Fine, staycations are still pretty rad, but not all swimming pools are built equal.

Located in luxurious Sentosa Cove, W Singapore's signature WET® Pool promises music-lovers the perfect sensory experience with its 24 underwater speakers. Let groovy, summer-inspired tunes caress your skin as you swim laps around the greenery-enshrined pool. There are also private cabanas situated at the poolside that are fully equipped with iPods, iPads and mist fans, so you can relax under the shade to your favourite songs playing. 
Once available to non-staying guests, the WET® pool is now only open to hotel guests for the time being. Fortunately, you can use your SRVs to book a staycay at W Singapore and explore all that Sentosa Island has to offer while you're there. As a bonus, hotel rooms are also fitted with powerful surround-sound Bose speakers, making the perfect addition to any music lovers' staycation. 
Book a staycation at W Singapore with your SRVs here.
---
7. Donate your SingapoRediscovers Vouchers to the needy or less-privileged in our community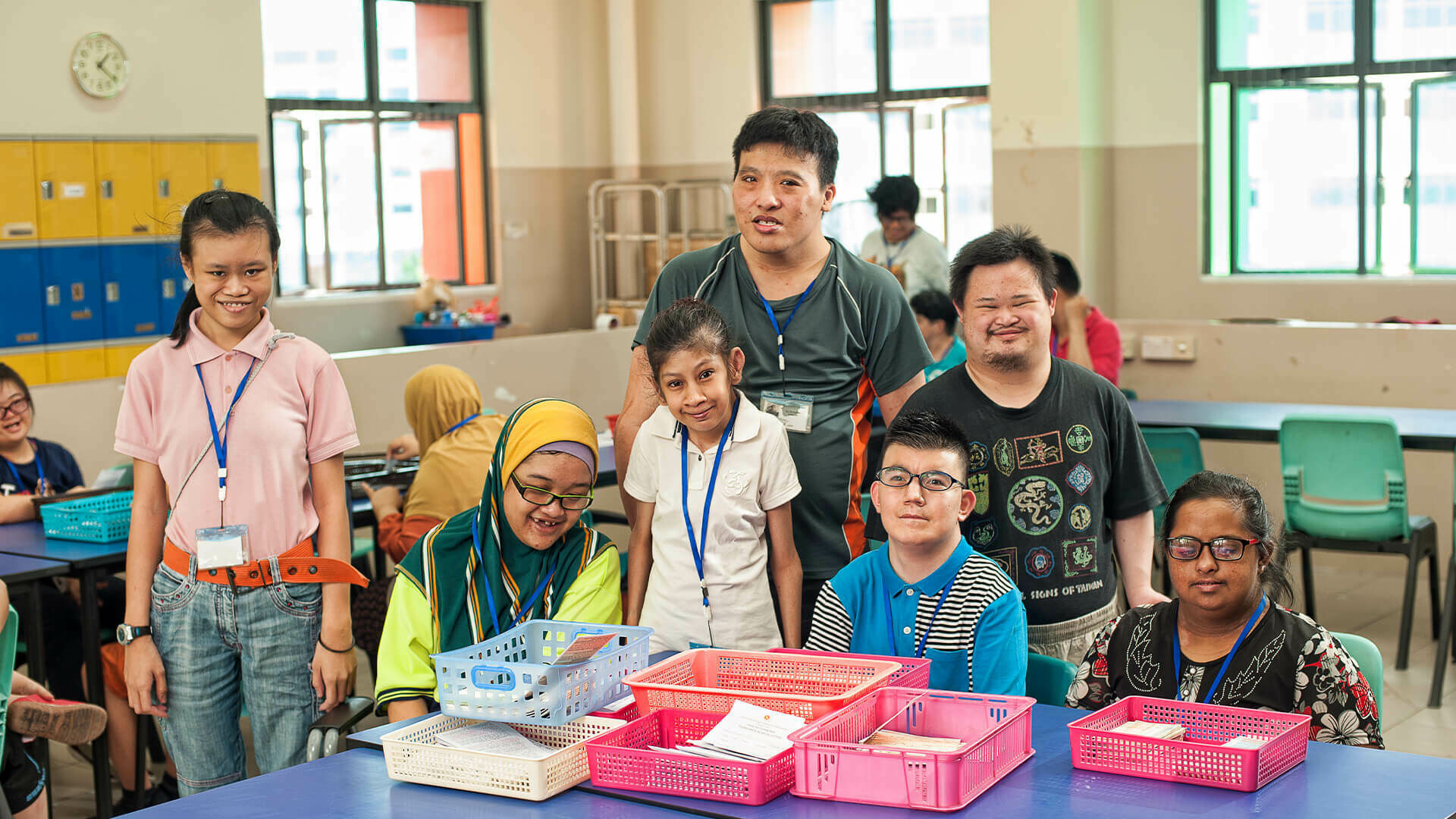 If you still haven't found something worth spending those vouchers on, why not consider giving them to someone who is less privileged? From migrant workers to people with special needs, a range of social welfare organisations exist in Singapore to help such less-privileged communities.
Three of the official SRV partner platforms have opened up the option of donating the vouchers to a charitable cause. By doing so, you can gift experiences such as a trip to River Safari or a ride on the Singapore Flyer to an organisation of your choice, which will then disburse them to the groups under their care.
Check out Klook, GlobalTix or Trip.com's pages for more information.  
---
---