IGNITE! Music Festival will be making its return this 17 and 18 September!
Organized by Republic Polytechnic, the annual festival features local musicians and bands from all genres to amplify homegrown music. Having featured local acts like ShiGGa Shay, Sezairi, Yung Raja and more in past shows, the festival exhibits Singapore musicians' passion for music, as well as propagates the importance of youth volunteerism. Audiences will be able to look forward to an exciting line-up of performances by 10 bands over 17 and 18 September.
Aspiring bands can also get the chance to play on the IGNITE! mainstage alongside other local bands. Applications are now open for the IGNITE! Band Auditions taking place on 21 August. All you need to do is submit a YouTube link of your band performing an original song or cover here.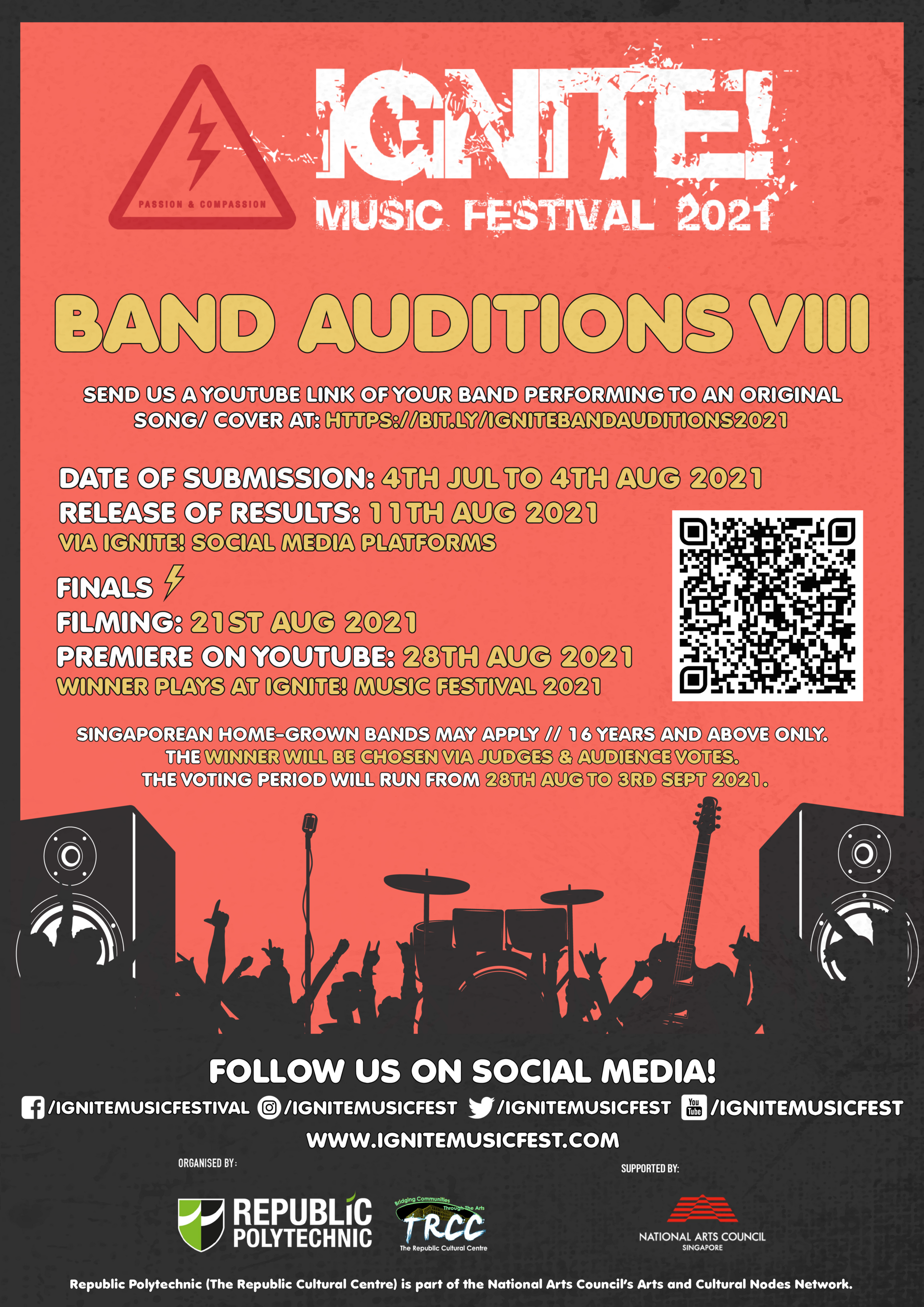 Open from now till 4 August, the auditions will be open to all individuals above the age of 16 years old. All local bands of all genres are welcome to apply. The auditions will be filmed on 21 August and will premiere on 28 August on IGNITE!'s YouTube page, and results of participants will be announced on 11 August via IGNITE!'s Facebook, Twitter, and Instagram pages.
Then, voting will take place from 28 August to 3 September, and winners will be announced on 4 September based on both judges and audience votes.
Apart from the above programs, events such as music workshops as well as a special tribute performance and interview with Republic Polytechnic's own Jammerz Arena, Replug, and Rhapsody will be held leading up to the mainstage performances. 

In the past, local bands like Caracal, Subsonic Eye, Pleasantry and more have taken the stage at IGNITE!. Past year winners of the IGNITE! Band Auditions include deathcore band No Rest For The Weary as well as grunge powerhouse Trust The Chaos.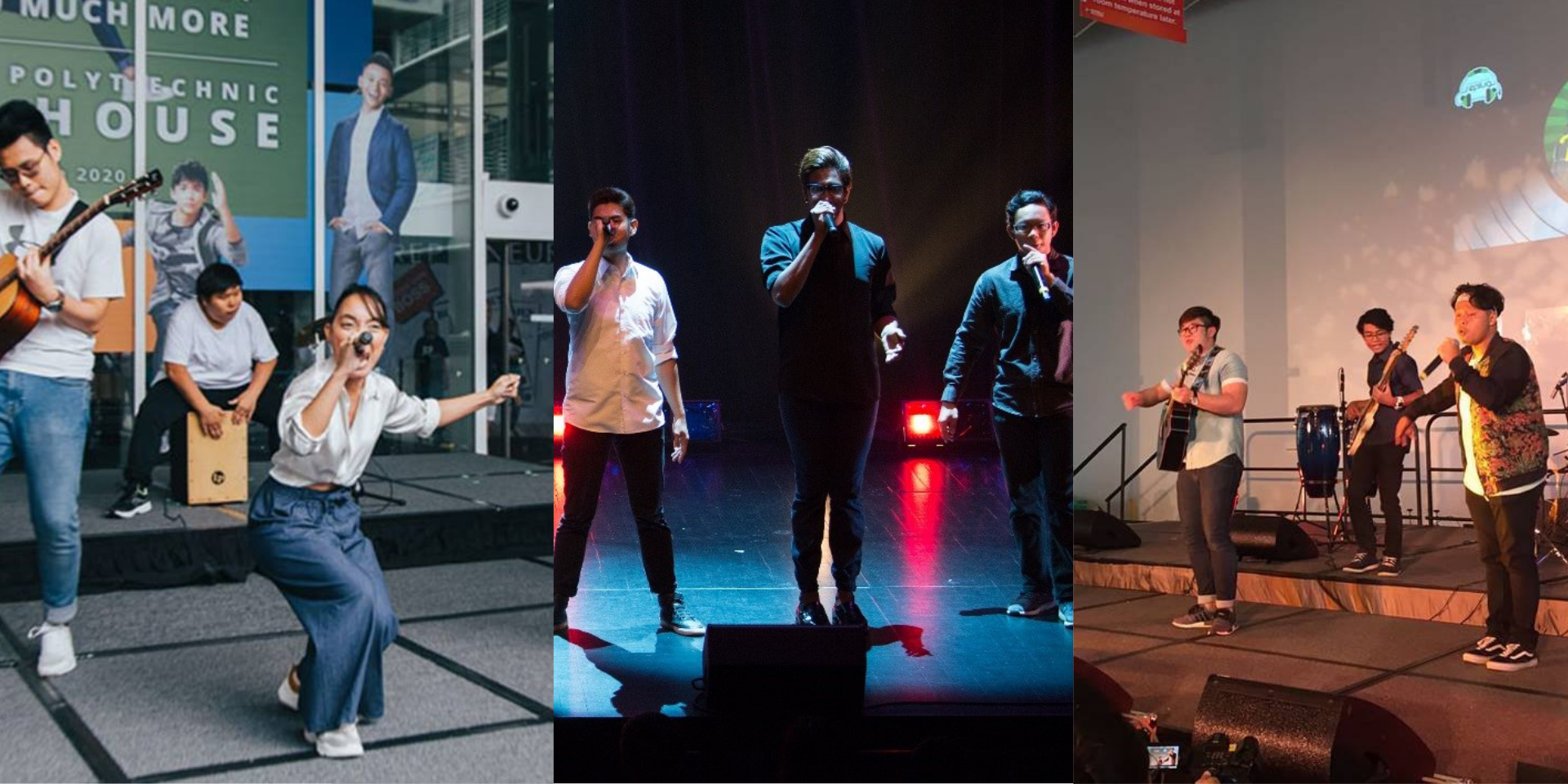 (from L-R): Replug, Rhapsody, Jammerz Arena
Keep a lookout for more details regarding the mainstage performance line-up as well as the other fringe events planned.
For more info, visit http://bit.ly/IGNITEBANDAUDITIONS2021. 
---
---