Tay Kewei (鄭可為) is undoubtedly one of Singapore's brightest gems in the local Mandopop scene. Even before she'd released her own music, Tay's gifts in singing and playing the erhu won her touring gigs with global superstars A-mei, David Tao and Wang Lee Hom. Since then, the talented songstress has made waves in the Asian market with a grand total of six full-length albums and one EP under her belt.
In 2010, her debut release 'Come Closer With...Kewei' shot to the top of the HMV Jazz charts and remained there for several weeks. It quickly produced fan-favourites like 'Come Closer', '可不可以 (This Too Shall Pass)' and 'So In Love'. Tay's ardent followers also sold out her album launch concert held at the Esplanade Recital Hall. 
Besides her own releases, Tay's smooth, jazzy vocals were featured on various theme songs of national significance. For 2014's National Day Parade, she sang a part of 'We Will Get There/One People, One Nation, One Singapore.' The next year, she lent her voice to the 28th SEA Games' rousing track 'You're Wonderful.' In 2017, Tay and her husband Alfred Sim performed a moving duet '以为的以为', off the sountrack of Channel 8's TV drama 卫国先锋 (When Duty Calls). 
But if you think music is the only thing she excels in, you're in for a surprise. The multi-hyphenated songbird has also been involved in hosting, acting and modelling. Among the fashion brands that Tay has collaborated with are stalwarts like Tommy Hilfiger, Ralph Lauren and Levi's. 
All this while being the mother of two adorable kids — Shen Momo and Xiao Pianpian.
There's just no stopping the 37-year-old singer-songwriter. Now, she's back with a brand new bilingual album titled 'Why Don't You Let Go'. Hear65 caught up with Tay Kewei to talk about the inspiration behind her latest release, and how music has changed for her over the years.
---
Hi Kewei, congrats on the release of the new album! This is your first album release
since 2016's 七年之氧 EP. Aside from working on this new record, could you share with
us what you've been up to?
"I've been putting out singles for a while but this is a full bilingual album with originals and covers. I'm very happy to release more songs for my followers! Since 2016, I have been busy taking on other projects with fashion and beauty brands. I've also done a few event appearances and livestreams. Taking care of my sons keeps me busy but I am happy that I get to watch them grow. The early years of a child are so important and I want to be a part of their journey through life every step of the way."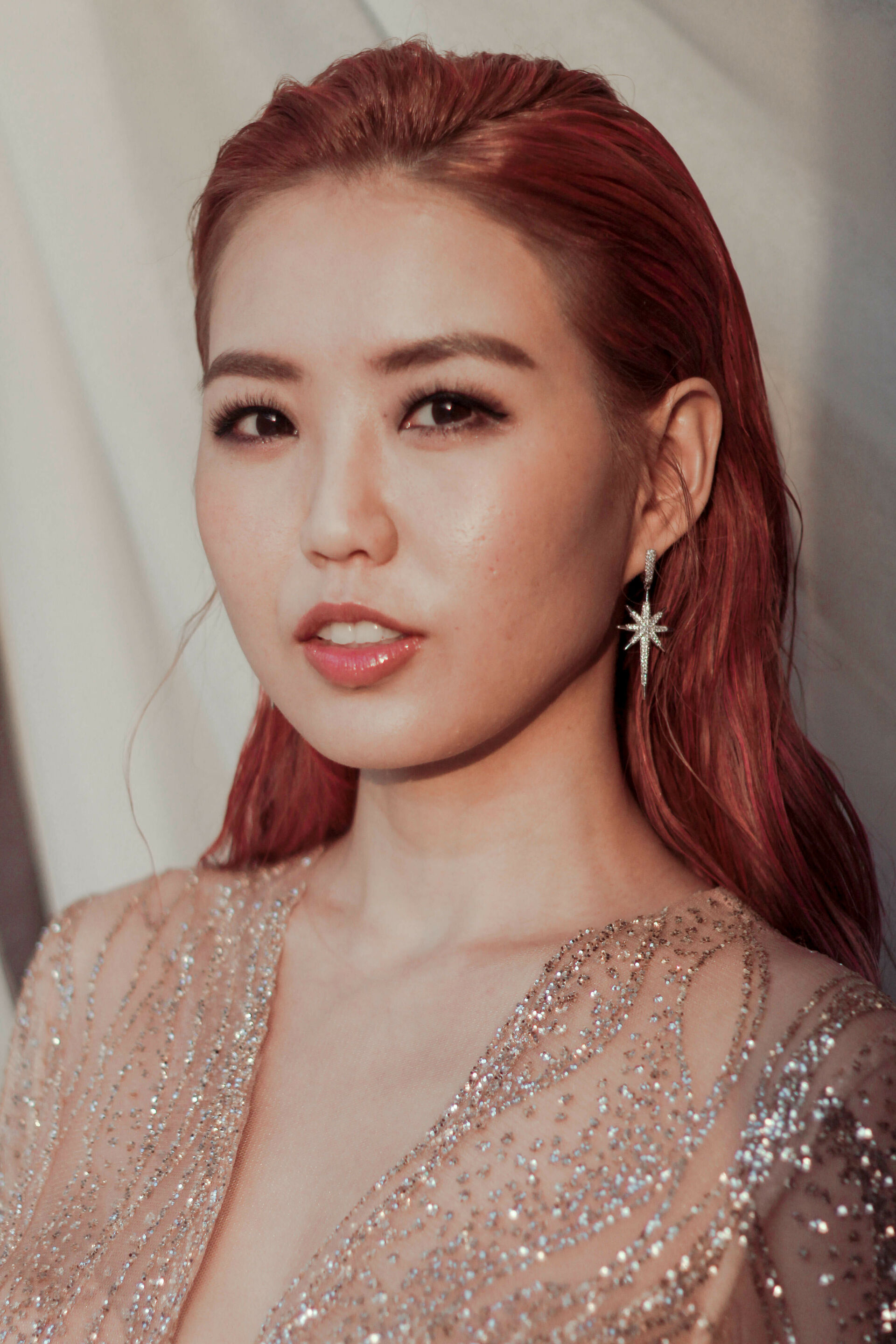 Tell us briefly how the idea for this album came about.
"With my hectic schedule as a mother and having worked on other projects during the past few years, I felt that it was the right time to release something new for my listeners this year."
Compared to your last EP, putting out an album in pandemic season this time around must have been quite a different experience. Did you face any challenges along the way? 
"My team at Cross Ratio made everything really easy, so it was a breeze."
Let's start with the title track, 'Why Don't You Let Go'. It has such poignant lyrics on wanting to give up and forget about the past. What was the inspiration behind this song? 
"Why Don't You Let Go' is about missing someone so much you wish they'd let go of you and stop haunting your thoughts. I wrote this in the quiet of the night, just looping the guitar strumming pattern while fitting in the lyrics."
The first song on the album is a bold, powerful track titled '如果' that has lyrics about pursuing our ambitions. We are curious to find out: what are your ambitions? 
"When I was starting out my career, my ambition was to travel the world with my music. I've sung in so many countries, such as France, Turkey, Hong Kong, China and Korea. Many mothers may choose to give up their careers for their families — I want both."
There are a few re-released songs on this album that you have labelled as "2021 Versions". Songs like '可不可以' and 'Come Closer' were first released in 2010, while 'So In Love' was released a few years ago too. Has the meaning of these songs changed for you over the years? 
"Yes! These songs are finally available digitally with the new versions. 'Come Closer' was written when I used to sing at a bar. People would wanna come talk to me but they'd be a little shy, so I wrote this song for them. 'So In Love' was a song I wrote about a proposal moment. In the end, Alfred sang it during my own proposal! He even learnt to play the guitar for this song."
You've also chosen to do a few covers of English songs like 'If You're Not the One' and 'Somebody' on this album. Do these songs mean something special to you? 
"Somebody' is a late-night track in my opinion. It's such a classic song and I've done it in a very intimate manner. 'If You're Not The One' is also a heart-wrenching number. All the songs I've chosen really aim straight for the heart."
The original songs on this album are either fully in Mandarin or bilingual. Would you ever consider releasing an English original song on your future albums? 
"Yes, for sure!"
Lastly, what do you hope listeners will take away from this album?
"I hope that they'll find something that speaks to them and that this album can end up as a soundtrack for a particular moment in their lives."
---
Listen to Tay Kewei's latest album Why Don't You Let Go below and leave your review on Hear65.
---
---