Olivia Ong is barely an unfamiliar name in the Singapore music scene. 
After all, the singer has accomplished a significant number of achievements for someone who recently turned thirty-six. She formed her own J-pop group when she was only fifteen, and released her first solo debut album at nineteen. We also can't forget 'Love At First Light' – Ong's iconic 2012 National Day Parade ballad that has since become a classic singalong track every August ninth.
After being one of the headliners for the virtual Sing Lang 2021 concert earlier this year, Ong held a solo concert as part of IMC Global's ALIVE series last month. Performing in front of a sold-out crowd at the Capitol Theatre, Ong is one of the few artists who have taken the stage after gigs and the like were put on pause due to the pandemic.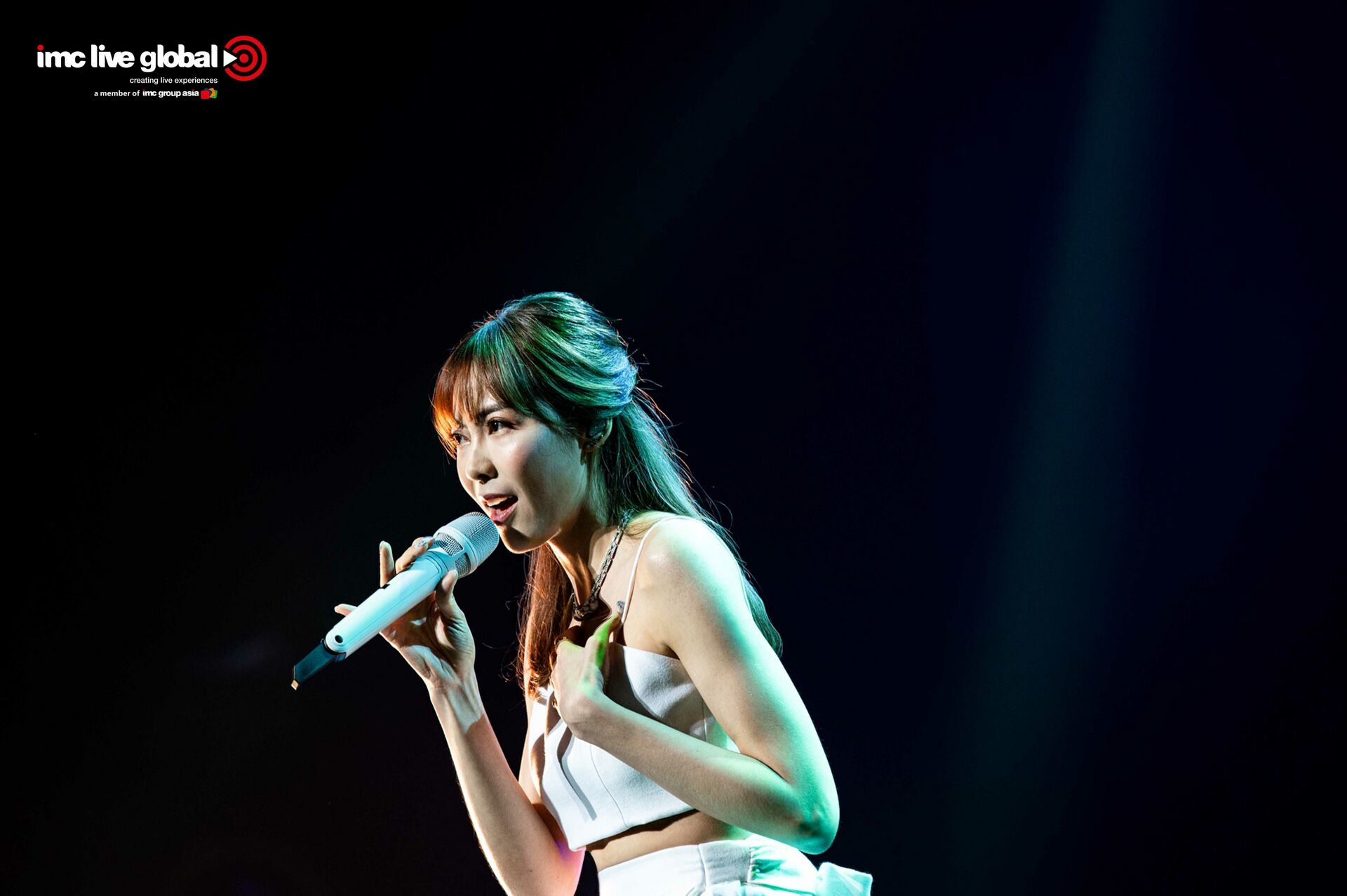 "I was touched by many moments during the concert. To see my friends, family and fans in the audience, and sharing those moments with them was really exciting," she shared.
Hear65 spoke to the jazz-pop singer about finally taking the stage again, her pre-show rituals, the process behind the making of her music, and more.
---
Hey Olivia! You were one of the headliners for Sing Lang 2021. How did that come about and what was the experience like?
Being part of Sing Lang 2021 concert was a little different for me this time because it was in the middle of a pandemic and even though we couldn't have a live audience present, we still had a live band present, and the singing and performances were all recorded live too! So the atmosphere was still very lively and all of us wanted to capture that energy and present it to our online audience for them to enjoy through our performances and songs. It was really nice to get together with other very talented singers and musicians at the show!
 

 

View this post on Instagram

 
You've released music in English, Mandarin, and Japanese. Is there a particular genre or language that you resonate with more?
I really like the 70s and 80s, because the music in those eras have very romantic melodies. Back then, songs were very romantic and simple in their view of romance. It feels very refreshing to me!
How would you describe your music, and what impact would you like it to have on your listeners?
I always hope to inspire my listeners and to give them hope and a feeling of peace at the end of a long day.
Congratulations on your recent AL!VE VOL 15 concert at Capitol Theatre. What do you usually do to get ready for a show, and what was it like performing in front of a live audience after so long?
Thanks! :) Usually what happens for me, is that I would begin to sit down with my long-time collaborator and music producer Will Peng to discuss the song list, we then meditate on how we wanna present each song and create a flow for the audience to take them on a musical journey. It is very important for me that I am involved in this process as a singer as it keeps me grounded and focused and plus it's a lot of fun for me too!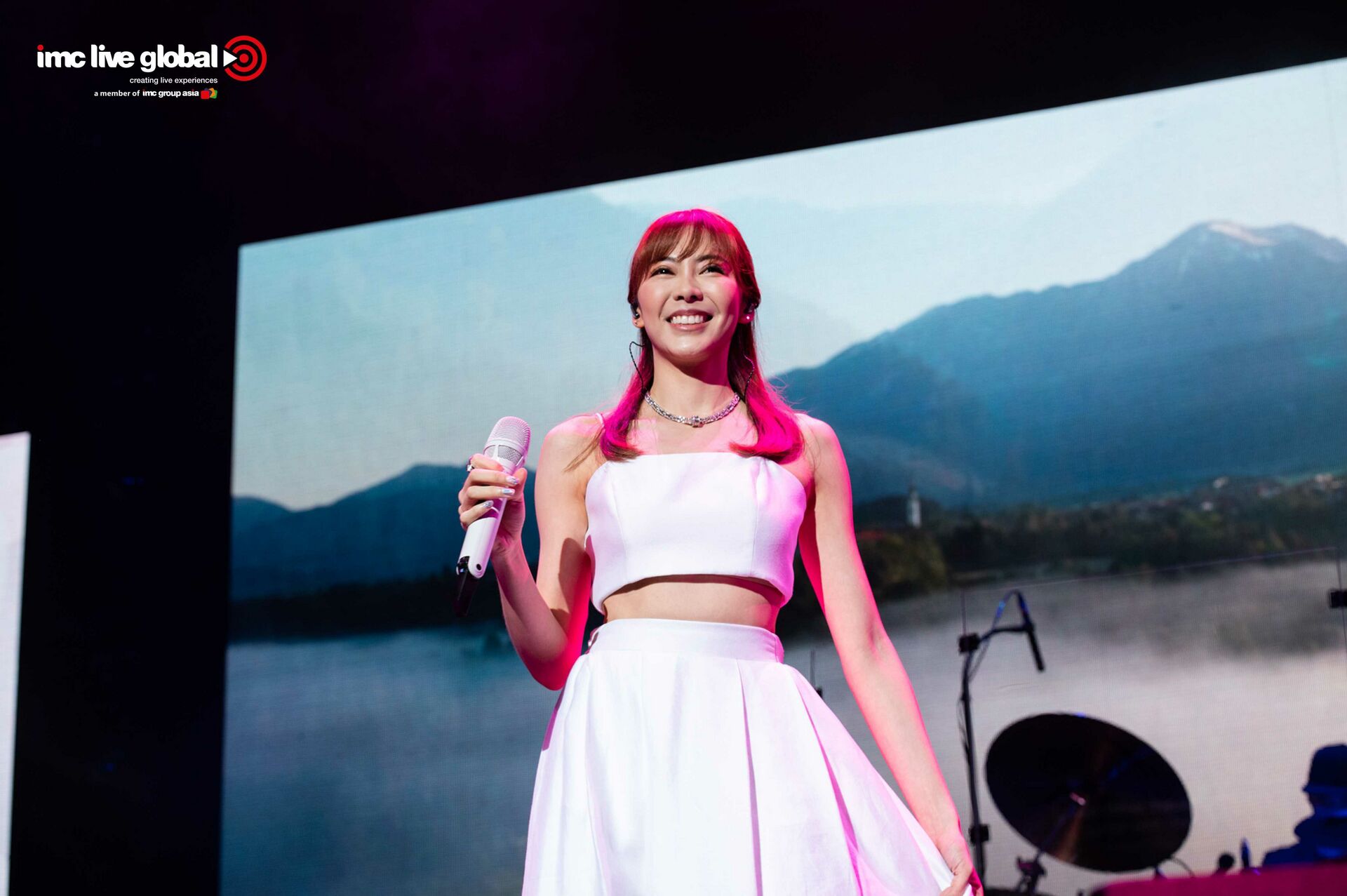 Everything starts with the music. Also, in prep for a concert, I would get to the gym to build my stamina, be in shape and work with my vocal coach. To have a live audience present with you, really makes the concert so exciting! The energy is just different! There were several touching moments that we got to share together during the show. I'm so thankful that I get to do what I do!
Out of all the tracks you've released so far, which is the one you're most proud of and why? What is your creative process like?
'You and Me'. It is the most genuine expression of my desire that when I find someone special, I wanna treasure the love in the relationship, that in spite of how difficult life can sometimes be, there's a commitment to grow in love for one another even in our old age.
My creative process usually starts with finding my inspiration through everyday life, and through researching my fav artists. But most of the time, I noticed that it's usually having conversations with people or bouncing off ideas with my other creative friends really help me to further develop my creative process.
It's been awhile since you've dropped a new album. Why the break from releasing new music, and is there anything we can look forward to?
I've been doing this since I was young and I felt that I needed to take some time off to self-reflect and find my own soul…And I'm now at a place in my life where I wanna share with my fans, my listeners and newcomers to my music, some of the realization and lessons that I've learned in the last few years of searching for the truth, the answer, and my heart.
---