Singaporean performer and producer THELIONCITYBOY (Kevin Lester) has announced that he's the new Creative Director of Lion City Sailors F.C, in a social media announcement on 21 June done in the style reminiscent of a club's new player signing (as football fanatics will be well familiar with).
 

 

View this post on Instagram

 
The dignified Hip-hop artist, who's renowned for spitting bars to the tune of social affairs as well as peppering his lyricism with local references, has said that he'll be dedicating the 2nd half of his music journey to Singapore football.

In his post, the announcement reads: "As the new Creative Director in the @lioncitysailors.fc working closely together with the amazing players, staff and fans, we're going to build Singapore's most ambitious football club on and off the pitch. Through videos, music, a new stadium experience and more - together with the fans, we're on the road to trophies."
The announcement has garnered waves of comments from several artists and figures alike, voicing support and anticipation for what is a sport and club close to the hearts of many.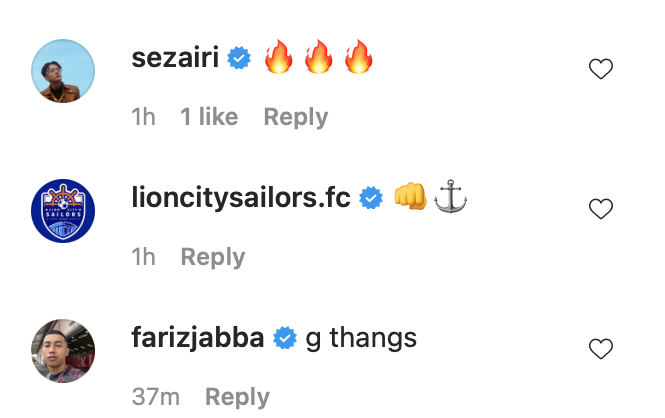 This marks the first time in the island's history that a multi-disciplinary artist and Singaporean musician has been called on decks for such a role within a celebrated local footballing club. Lion City Sailors F.C is a Singaporean professional football club that competes in the nation's highest tiered league, the Singapore Premier League. It's currently home to several notable players within the circuit who have represented the country on national levels, including Hassan Sunny, Hariss Harun, Gabriel Quak, and Hafiz Nor, amongst many others. Their home ground is Bishan Stadium. 



Lester left his full-time job around 2010 to pursue his music career professionally. Since then, the dynamic rapper has worked together with many talents both within the scene and abroad, brandishing slick verses and polished beats that have earned international appraisal. To date, he's worked with the likes of Benjamin Kheng, Sezairi, Vanessa Fernandez, Fariz Jabba, Akeem Jahat, Mr Boo, and many more. No stranger to the circuit with appearances aplenty under his belt, he's rapped on stage recently for IMC Live Global, and opened for American rapper Kyle on his world tour leg here. 
We wish him and Lion City F.C all the best. Come on you Sailors!
---
Listen to The Lion City Boy's brand of hip-hop here on hear65 and leave your review. 
---
---