aeriqah's new album is almost here and she will be hosting a special event to celebrate its release. 
The homegrown singer-songwriter, who competed in the second season of The Great Singapore Replay, has announced that she will be unveiling her latest project, titled "All We Have", at a launch party on 19 August 2022.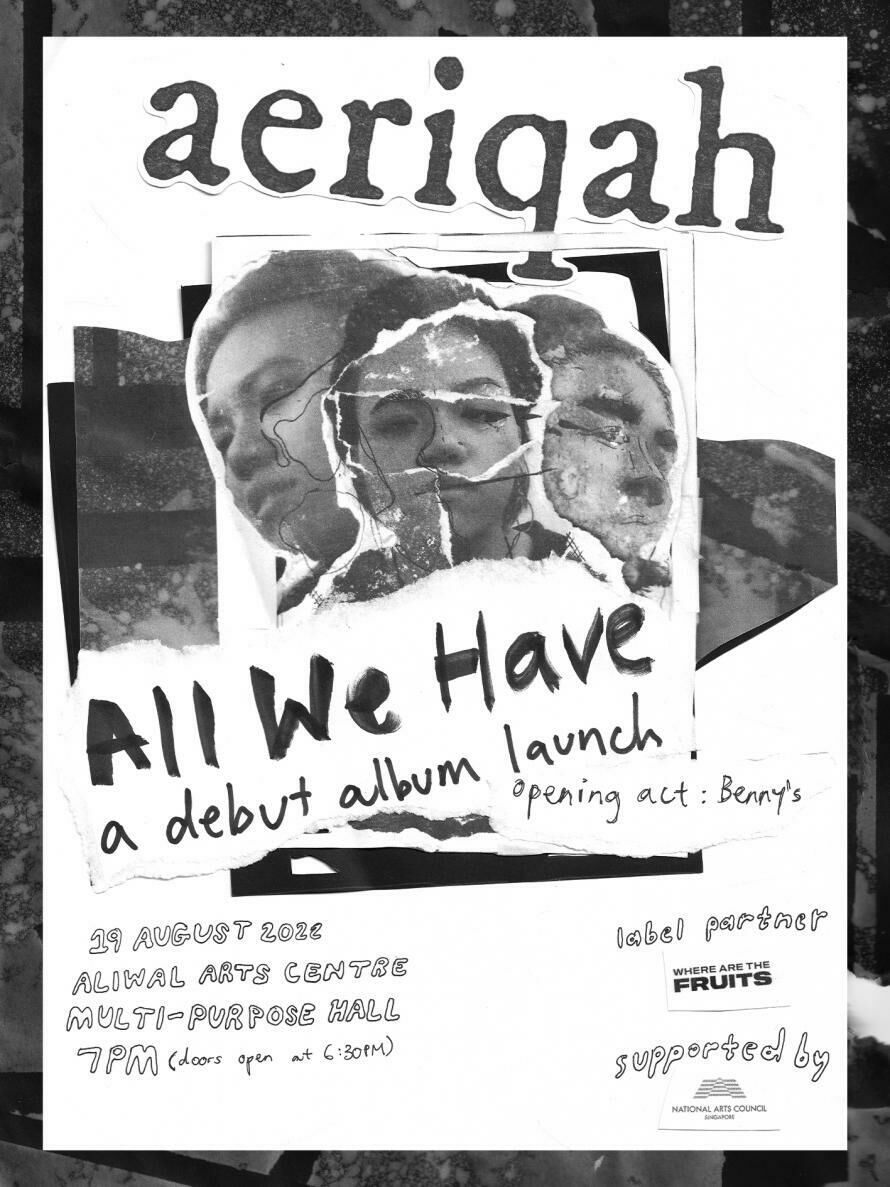 Scheduled to be held at the Aliwal Arts Centre's multi-purpose hall from 7pm to 10pm, the event will see the vocalist present tracks from the album, including 'Maybe (ft. Umar Sirhan)', 'You & Me', and 'Where or When', to fans following an opening performance by bedroom pop artist Benny's.
Those in attendance will also have the privilege of being the first to watch the official music video for 'Maybe (ft. Umar Sirhan)'. Additionally, guests will be able to leave messages for aeriqah using an interactive notice board.
A natural storyteller who exists in a "post-genre world", aeriqah has carved a name for herself in the local music scene through her thoughtful songs, which deal with a variety of topics, including mental health, heartbreak, and letting go. 
Tickets for the launch party are priced at S$20 and can be purchased here.
---