Singaporean actress and musician Annette Lee has announced live concert Anette Lee: All-In-One, happening on the 16th of April at The Esplanade Theatre.
The free concert will see the combination of "laughter, music, and other surprise goodness" for one night only. In an Instagram post, the artist wrote: "I know the pandemic was a rough time for many people, so I wanted this concert to be my gift to you all - that regardless of cost, everyone would be able to share this live experience together."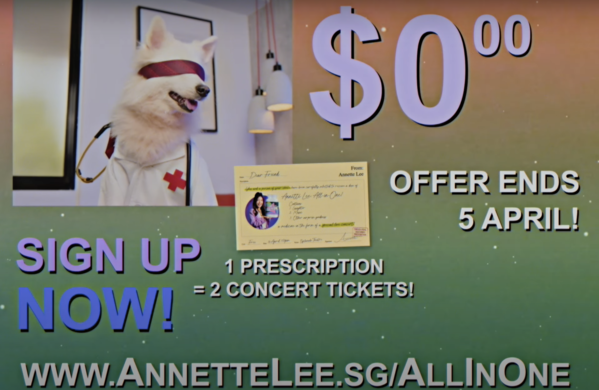 In order to secure tickets for Annette Lee: All-In-One, audiences will have to ballot for them on her website by the 5th of April - successful recipients will receive a pair of tickets. For admission to the venue on the night itself, audiences will have to be fully vaccinated or prove that they have recovered from COVID-19. Pre-event ART testing will not be required.
In 2021, Lee teamed up with Benjamin Kheng for a comedy-music episodic series 'The Ann & Ben Show', and put out together four singles, most notably was the 'Cai Fan' track which went viral. The seasoned performer/musician duo also performed at The Esplanade's Outdoor Theatre in conjunction with the performing arts centre's programming Red Dot August.
For more information and ballotting, head over to Lee's website.
---