With live gigs and festivals slowly opening up again, we're being treated to a stellar line-up of shows by Esplanade happening this October and November.
For starters, The Steve McQueens, Dru Chen accompanied by Rangga Jones, and Saints Amongst Sinners will be having their own respective shows, launching their respective albums as part of Esplanade's Mosaic Music Series. As well, continuing the stream of live gigs happening at the Esplanade is the mammoth 20th anniversary of Baybeats. Armed with a huge line-up, the festival runs for 4 days this time around, instead of its original 3-day format. In November, as part of 'Kalaa Utsavam - Indian Festival of Arts', black-metal-meets-traditional-Indian-music band Rudra will be showcasing their prowess.
Below, we pick out some of the gigs you cannot afford to miss this final quarter of 2021 at The Esplanade.
---
The Steve Mcqueens: The Observer - An Album Launch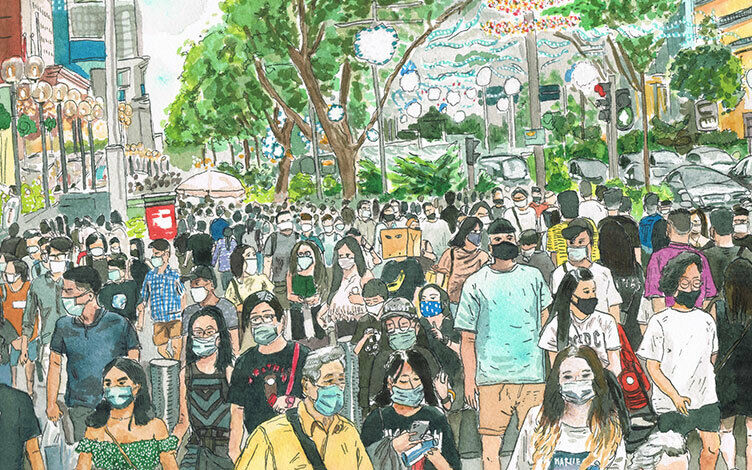 When: 28 & 29 October, 7:30PM.
Where: Esplanade Recital Studio
Tickets: $30. For students, NSFs, senior citizens, $24. Tickets here.
Off the back of latest singles 'Beginning', 'Eye', and 'Mila Ascending', mercurial quartet The Steve Mcqueens are set to premiere their fifth studio album live in all its wondurous glory, the group refusing a shiftless release. Going off their singles alone, expect a refuge via indie R&B, neo-soul, and nu-jazz pillars as The Observer crowns the group's latest collection since 2020's Tape Ends. A no-brainer, hotly anticipated launch; the group have traversed the likes of Tokyo, Australia, Korea, Asia, and homeground Singapore for expansive tours and performances, most recently culminating their Nerd Lounge Tour in March of 2020. Intensely well-regarded and ostensibly the most pronounced we've seen them, this album launch spells a night of magic and electricity that's tough to pass.
---
Baybeats 20th Anniversary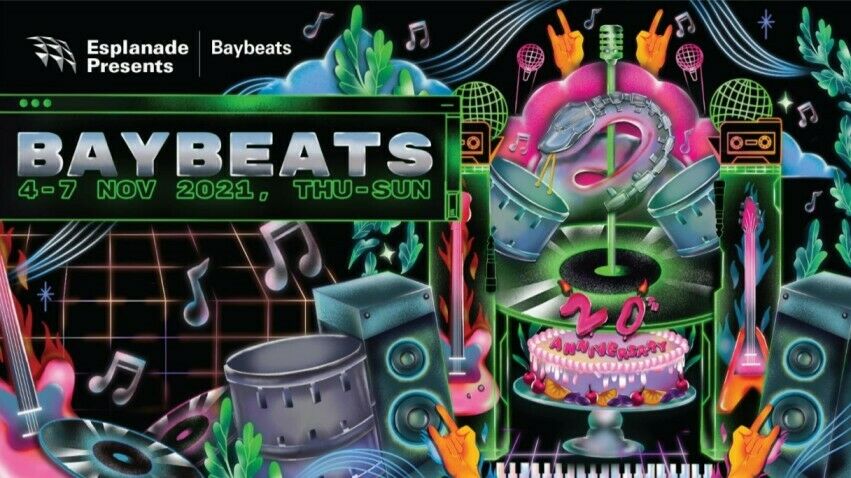 When: 4 - 7 November
Where: Esplanade
Tickets: Free, to register here in late October,
Baybeats returns for their 20th edition on the 4th of November, armed with an huge line-up with the festivities spanning through 4 days.
Launching in a hybrid format, attendees will be able to witness performances live in person or virtually by iconic bands from the likes of Tiramisu, Amateur Takes Control, Caracal, The Full Pledge Munkees, Electrico, Sun Eater and Pleasantry amongst others at The Esplande Theatre. Moreover, for the first time since its inception in 2001, Baybeats 2021 will see collaborations with independent gig organisers, labels and presenters in Atmos, Big Duck, Middle Class Cigars and Secret Signals. The four organisations will put their own spin and twist towards live performances through a specially curated set at the Annexe Studio.
Atmos will be enlisting Paint The Sky Red, Hardihood and sl_owtalk while Big Duck showcases Don Aaron, Ihasamic! x Wovensound and deførmed. Middle Class Cigars will bring on Sobs and Cosmic Child while Secret Signals exhibits KEYANA, lewloh and Stopgap.
This hefty line-up and an iconic milestone makes for an unmissiable event.
---
Dru Chen: an album launch with Rangga Jones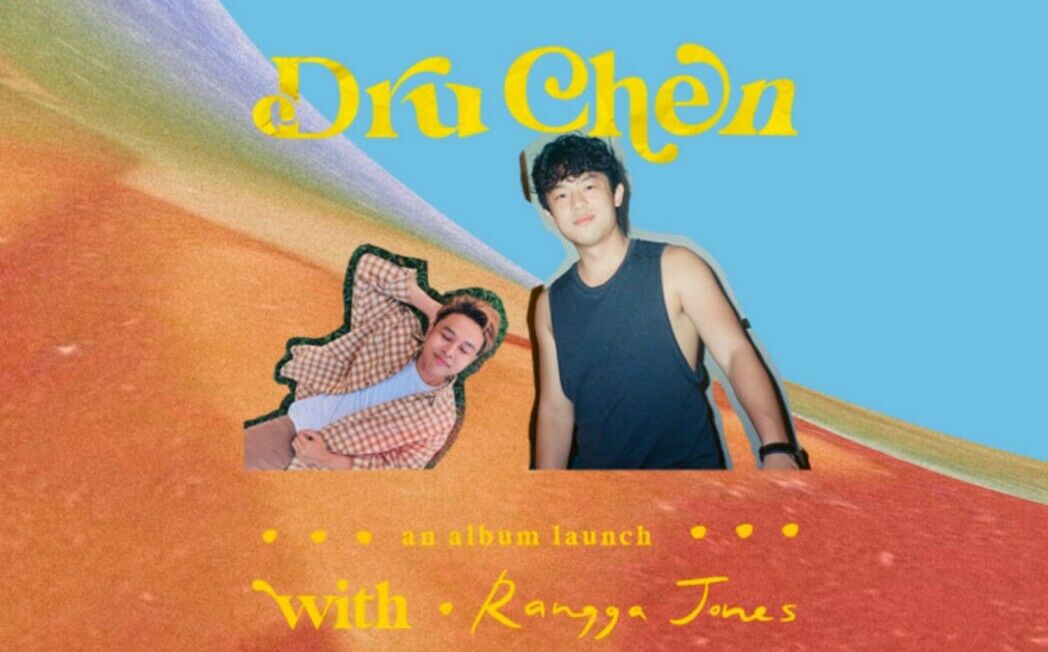 When: 12 November, 7:30PM.
Where: Esplanade Concert Hall
Tickets: $28, available for purchase here.
Witness an intimate set from Australian-born, Singapore-raised Dru Chen as he performs his top hits as well as songs from his new album with special guest pop-R&B artist Rangga Jones. After moving to Singapore when he was only 8-years-old, Chen's passion for music grew as he picked up classical violin and piano. He was awarded a scholarship to the prestigious Berklee College of Music in 2008 but rejected it in order to pursue his dreams as a music artist. In 2019, the singer released his debut album Mirror Work, which was so well-received that he earned himself a record deal with Warner Music. The record was also named one of the 'Top 10 Albums of the Year' at the Freshmusic Awards in 2020.
---
Saints Amongst Sinners: An Adventure of Cosmic Proportions
When: 13 November, 7:30PM
Where: Esplanade Concert Hall
Tickets: $28 available for purchase here.
Branded as 'An Adventure of Cosmic Proportions', the seven-piece psychedelic outfit will be performing their debut album at the Esplanade Concert Hall. Not limited to a specific sound or genre, the upcoming album launch will feature Saints Amongst Sinners as they perform their new tracks live for the very first time; which includes their evocative, guitar-driven singles 'Bind', 'Wondering' and 'Lover's Dream'. The performance is also set to feature visual production inspired by the journey of the band thus far.
---
RUDRA - Kalaa Utsavam – Indian Festival of Arts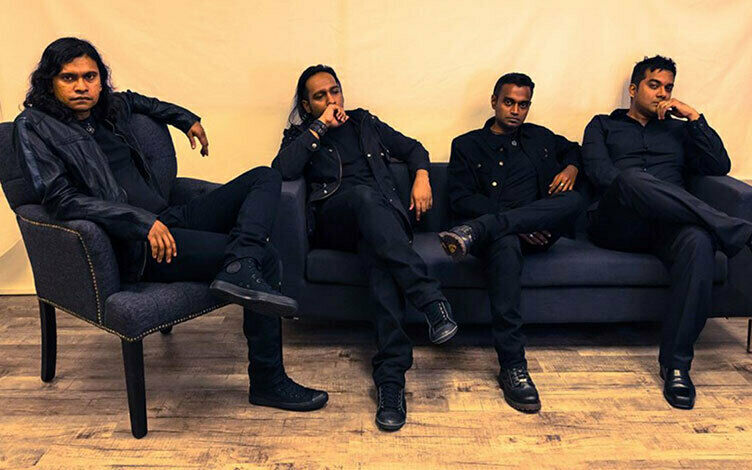 When: 27 November, 8PM.
Where: Esplanade Theatre
Tickets: $22, available for purchase here.
As pioneers of Vedic metal, the legendary Rudra bridges the gap between traditional Indian music and death/black metal with their incorporation of Sanskrit chants and mantras. Since their inception in 1992, they have consistently released a total of ten albums, the first being their hugely successful self-titled debut from 1998, and the latest offering being 2019's Invoking the Gods. Always pushing the boundaries of metal, Rudra is a band that is sure to offer a unique performance experience as they have somehow managed to seamlessly meld two seemingly disparate genres of music together. Watch them live at the Esplanade Theatre yourself to see what we're on about!
---
To check out what else is on, stay locked in to Hear65's gig guide for updates. 
---