In the world of music, we tend to focus on the people on stage, but there's a whole crew backstage running around and working hard to put together a memorable night for us. Though the spotlight's rarely on them, they're responsible for a lot of what we love to hear and watch.
This year, in honour of Labour Day, we're celebrating the people that help put together music, shows, videos, and more that we so dearly enjoy. From audio engineers and production managers to video directors and producers, here are some behind-the-scenes crew who are making magic within Singapore's music scene. 
---
Leonard Soosay, Producer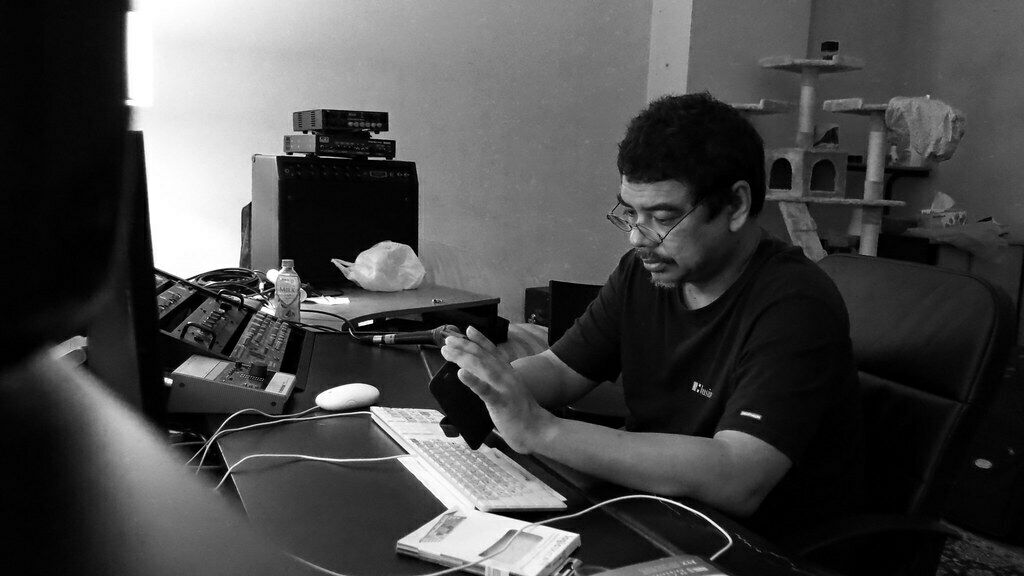 Long-time producer and life-long music lover, Leonard Soosay has made a name for himself for being one of Singapore's beloved music producers after training as music producer and engineer in Toronto, Canada.
"When I came back to Singapore in 1997, we didn't have much of a commercial local music scene but there was an underground scene that was diverse and seething with talent. We tapped into that energy and tried to push some of the musicians beyond the belly of the underground and into the commercial art scene," Soosay tells Hear65. 
 

 

View this post on Instagram

 
Soosay has been part of the music scene since 1997 and has since worked with hundreds of local acts including Electrico, Ronin, and iNCH, as well as international artists like David Bowie, Kylie Minogue, and Brian McKnight. He founded Snakeweed Studios in the early 2000s and has since been highly regarded for his work in the music industry.
"Snakeweed started out as a bedroom record label in 1997 which eventually evolved into a recording studio for independent artists to craft and produce their art. Throughout the years we've tried to build communities and also to develop a thriving local music scene," he says. 
Most recently, Snakeweed Studios launched an online video series, entitled Alive and Kicking, that takes sounds from our everyday life and turns them into music. 
For anyone aspiring to be a producer, here's some advice for the renowned producer himself: "There will be times when it'll all seem futile but with determination and hope we can trudge on and the rewards will far outweigh the failures. If you've decided to be a music producer or sound engineer then do it for the right reasons and you'll have a long career."
---
Ah Boy (K.K. Wong), Sound Engineer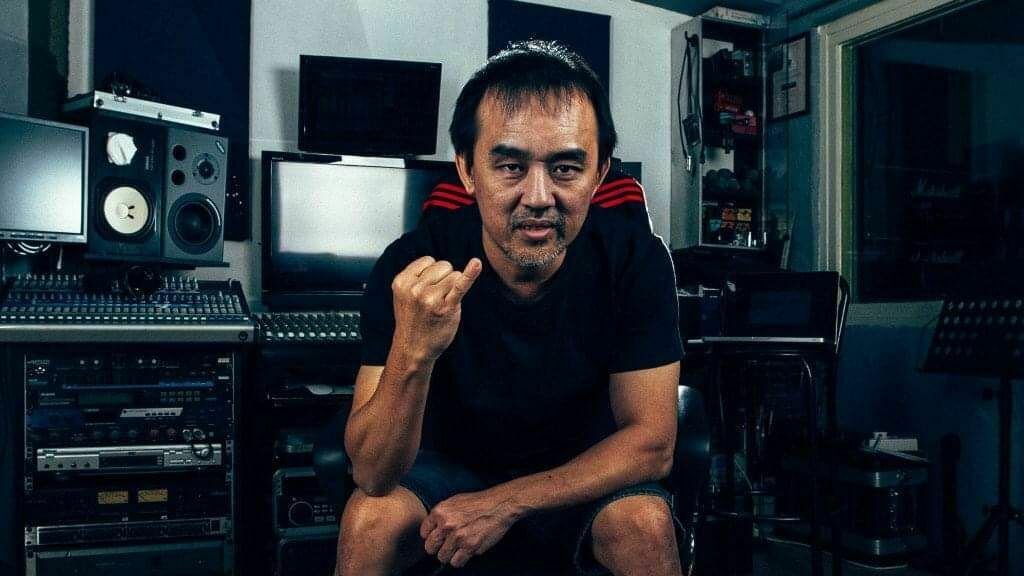 Regarded as a pioneer in Singapore's indie music scene, sound engineer K.K. Wong is affectionately known as Ah Boy by local musicians past and present. He is often credited as the man behind the success of many hard rock/metal bands such as Stompin' Ground, Global Chaos and Nunsex that started out in the 1980s.
As a young guitarist, Ah Boy was often chased out of music studios for playing too loudly. Out of frustration, he started the iconic studio TNT Music Productions in 1989 to offer a safe haven for bands to play and record as loud as they wanted. It took off and legendary rock band Nirvana even paid a visit to the studio in 1992. 
Despite meeting financial difficulties, Ah Boy continued to support local bands throughout the decades. He was instrumental in organising the first few gigs at The Substation, renting out music equipment and keeping his studio rates low over the years. 
---
Utha "Black Beard" Kumanan, Sound Engineer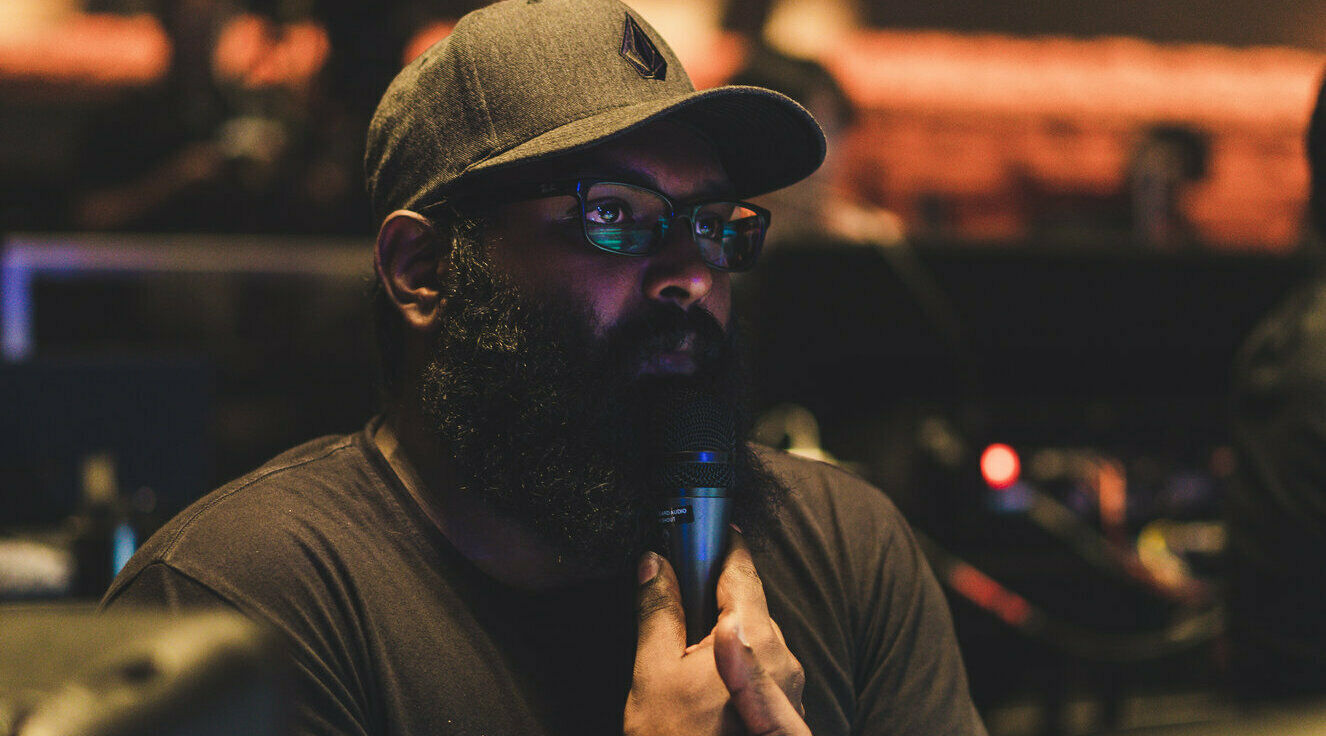 Black Beard Audio is a live sound and production management company that's known for working on spectacular shows and memorable festivals. Founded by roadie and long-time musician Utha Kumanan, Black Beard Audio operates on passion and the determination to provide both their clients and audiences with the best live concert experience.
"Somewhere in my late teens, I found myself more enamoured with working behind the scenes than being on stage, and spent a couple of years working part-time at rental houses working around the region to gain as much experience as I could before a chain of events led me to start Black Beard Audio," Utha tells Hear65.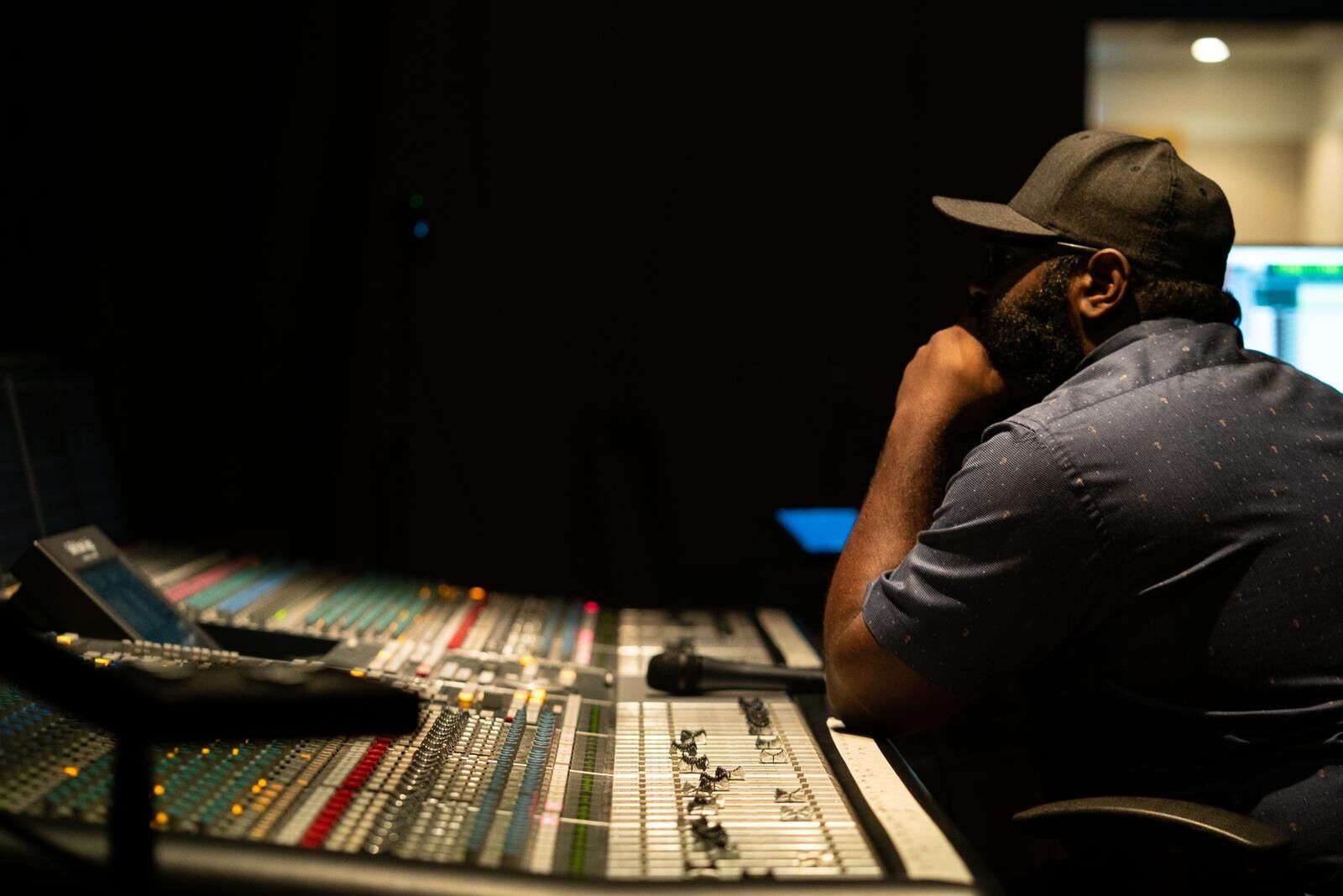 Utha alongside his team has worked on shows all over the region, including Singapore's F1 Grand Prix, Indonesia's Java Jazz Festival, Taipei's Golden Melody Festival, and more. In its early years, Utha describes being an audio engineer and production manager as a "baptism by fire" but eventually it pays off. 
"When you come out the other end, there's nothing that comes close to the gratification. It'll be tough for some and simple for others. You'll have bad days and good days but it is the same as any other job. You have to stay positive and keep pushing on," says Utha. 
When asked if he had any advice for aspiring audio engineers and production managers, Utha shared, "You need to learn to be a pragmatist and an idealist concurrently – I call it left-brain right-brain war. Being in a creative focused industry you do need to dream big but if you need to be a wet blanket and be practical, do it. We have to learn to ground our ideas or you'll pay in the execution stage."
---
Afiq Omar, Photographer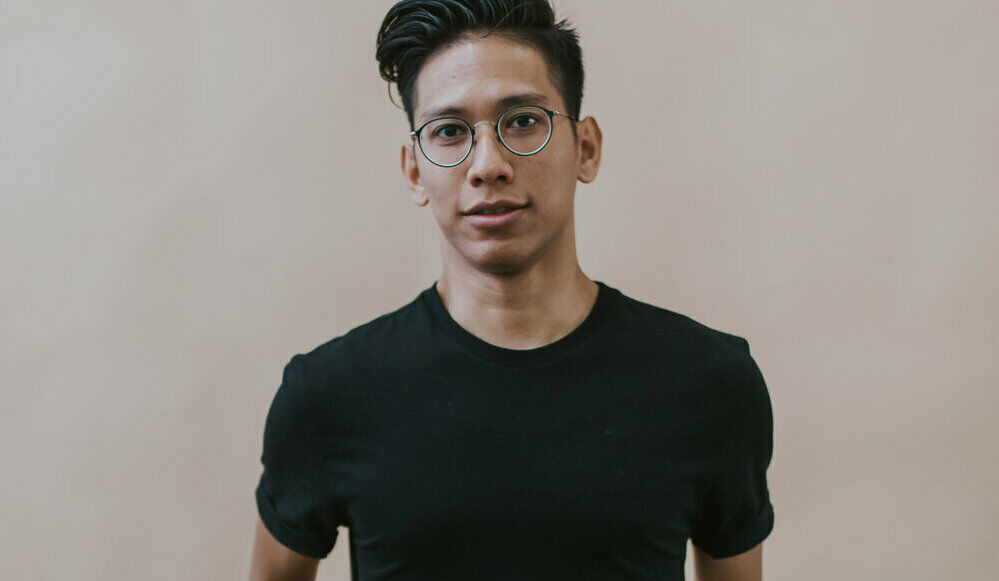 Afiq Omar's name is synonymous with music photography, having been one of the founding members of Colossal Productions, a photography house that houses some of the island's most talented photographers and has gradually redefined event photography into an art form. They are responsible for a number of brands including Colossal Photos, the largest nightlife photography collective in Asia. 
With his ever-growing brand and equally passionate team, Afiq has made colossal waves all throughout Asia with his photography. The talented visual artist has been able to capture life's most precious moments and encapsulate its happiness and joy in a timeless photo. Centered around passion, purpose, and drive, Afiq has managed to shoot festivals all over the world – from Singapore's ZoukOut to Malaysia's Good Vibes Festival to Indonesia's Djakarta Warehouse Project. 
---
Jared Rezel, Photographer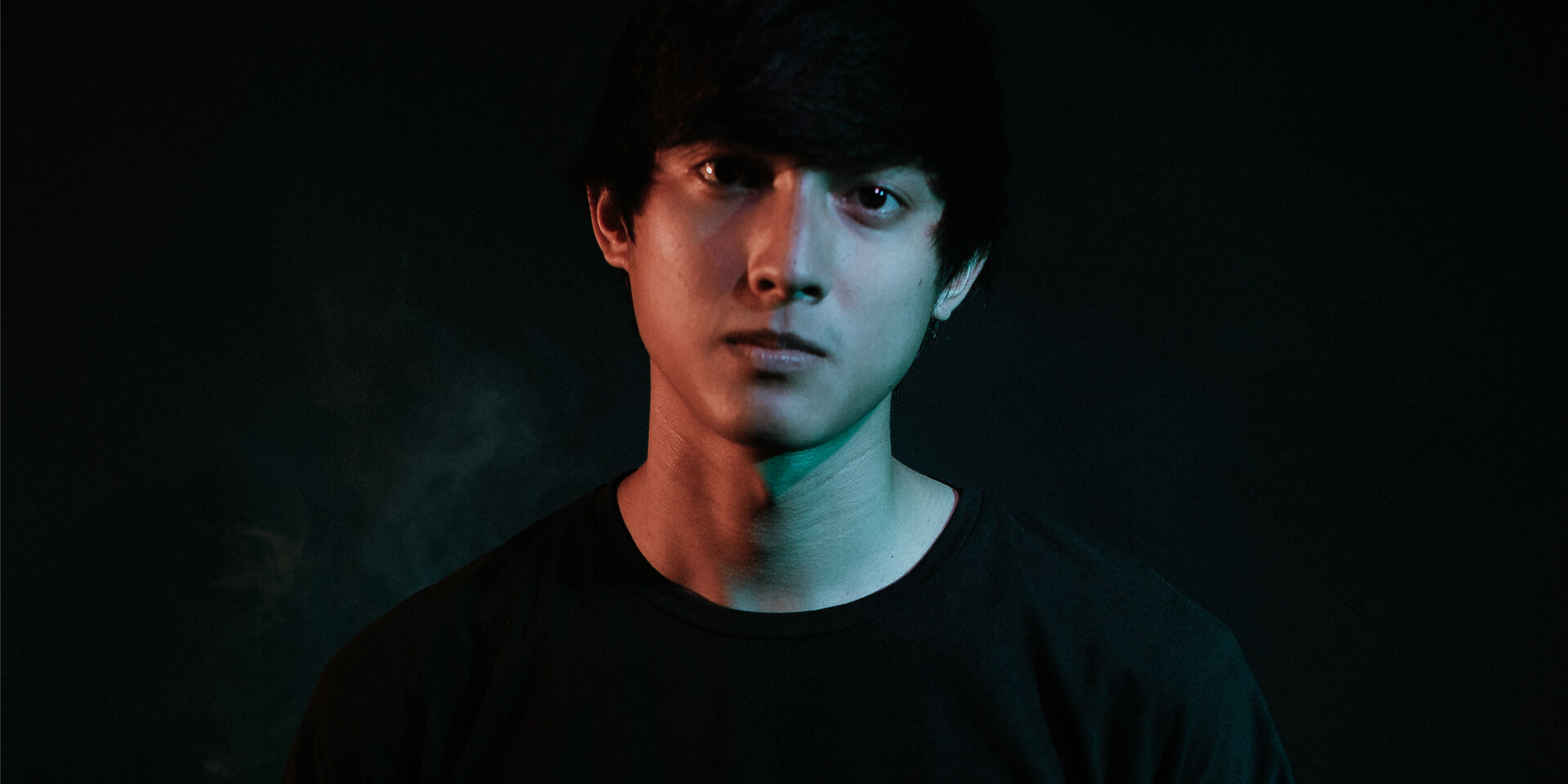 Jared Rezel is a music and events photographer with a knack for capturing the best of a weekend night. As a music-lover and aspiring musician, the talented artist has developed an eye for the most memorable moments of any gig and live show and has a way of translating the nightlife's energy and adrenaline into a still image. 
Jared works as a Senior Photographer at Colossal Photos and alongside his team, he has been able to shoot acts like Charlotte De Witte, Two Door Cinema Club, Skrillex, and more.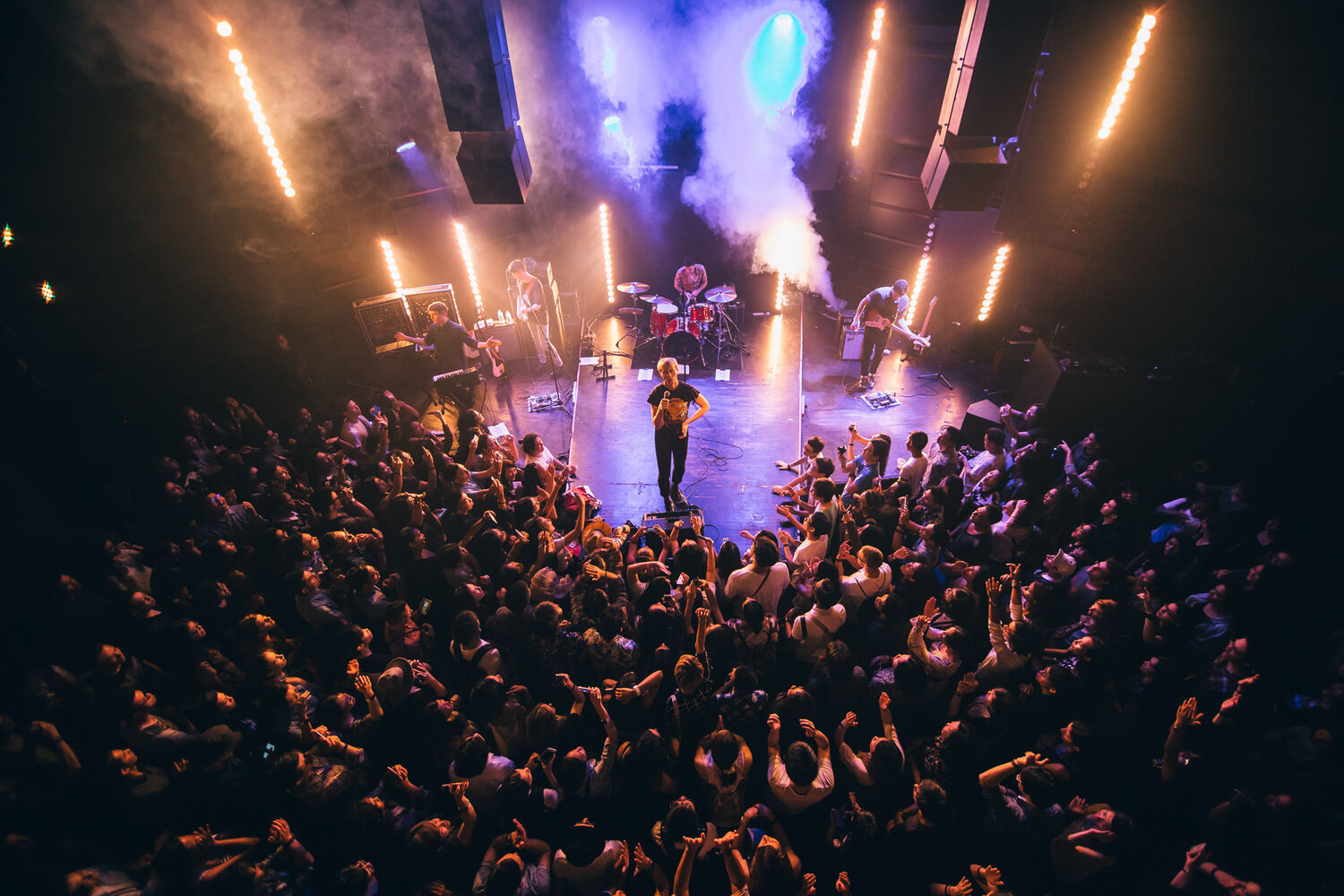 In a previous interview with Hear65, Jared shared that photography is less about the technical skills but more so about creativity. "I feel that technical aspects of photography can always be learnt through self-experimentation or simply, YouTube. So I wish I was more proactive in looking out for creative ideas and learning how to achieve certain looks or shots that I wanted," says Jared, looking back at his start in gig photography. 
---
Jasper Tan (vadbibes), Video Director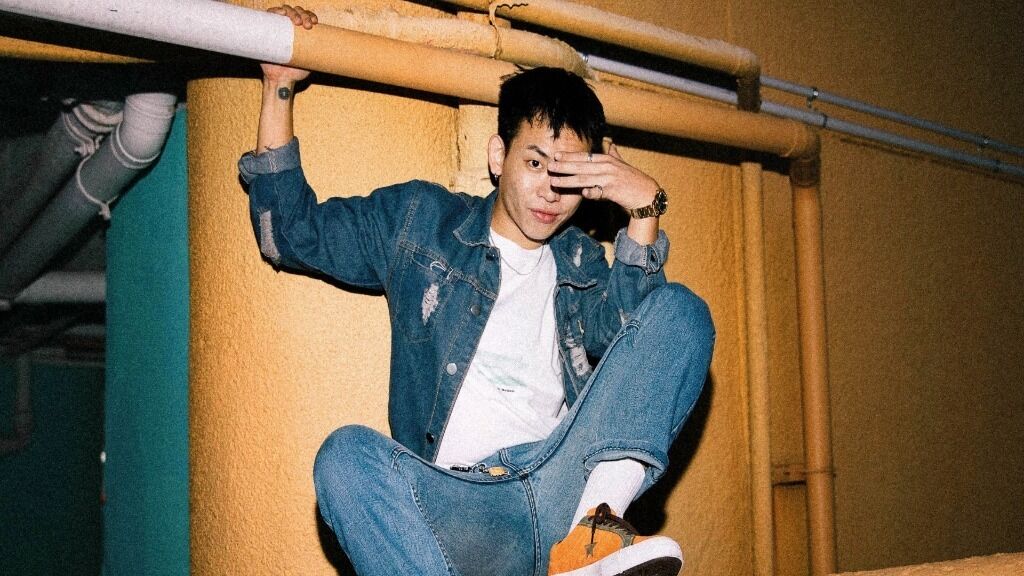 For nearly a decade, Jasper Tan has produced dozens of eye-catching music videos and advertisements for local and international names. Going by the moniker vadbibes, he has worked with the likes of The Sam Willows, Yung Raja and Tabitha Nauser. As a filmmaker, Jasper is particularly known for his unorthodox storytelling and visually-arresting production style. 
"My friends decided to start a band and during that time, I was actually looking up to this guy who used to film music videos and tour diaries for bands single-handedly. I was amazed so I decided to try it out!" said Jasper, as he recounts how he got his start in filmmaking. 
Aside from music videos, Jasper has also worked with well-known brands like Lazada, Louis Vuitton and G-SHOCK for advertising campaigns. As a testament to his influence and respectability in the scene, he was chosen to be the face of CONVERSE's Rated One Star campaign back in 2018. He attributes his unique filmmaking style to inspiration by the works of Quentin Tarantino and Wes Anderson.  
"Chase your craft and focus solely on that instead of money or clout," Jasper advises aspiring video producers. "Set a goal. I'm not saying to aim for fame, but for how high of a level you want your skills to get to. Really focus on getting yourself there and never look at other things like the difficulties or negative thoughts that come with chasing a dream." 
But the most important tip?
"Just be happy! What is the point of having anything if you aren't?" says the filmmaker.  
---
Ebenex, Live Events Production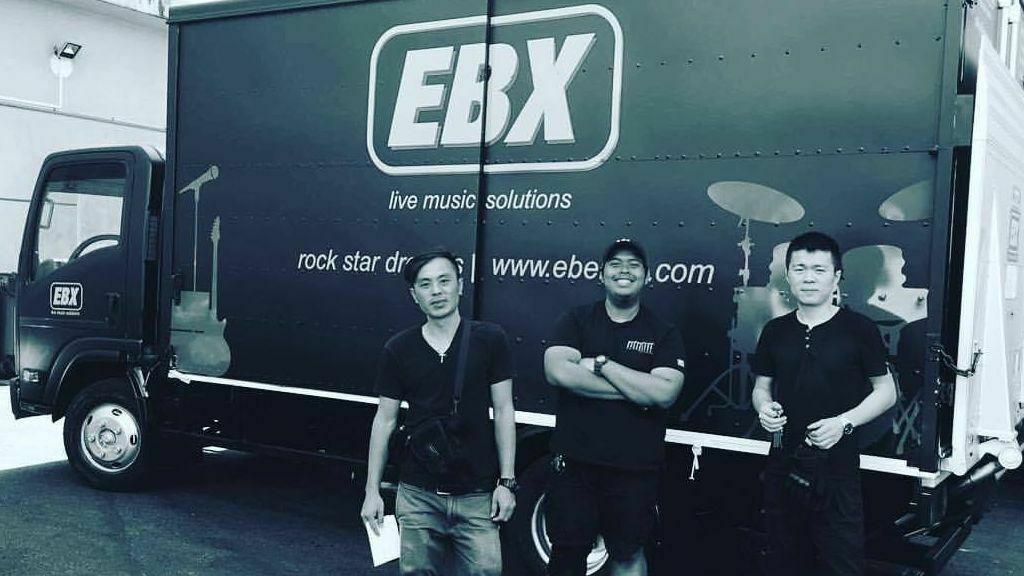 Ebenex has been the company behind over 3000 successful music concerts and live events in Singapore. It has provided backline support of audio equipment and musical instruments to large festivals like Baybeats, Ultra Singapore and Singapore Rock Festival. It has also supported concert tours of international acts like Jay Park, Slash and Daughtry on their Singapore stops. 
Aside from logistical support, Ebenex also manages two highly sought-after music venues — *SCAPE Live Studio and 222 Arts Club. The National Arts Council also considered the company as a nominee for the Patron of the Arts Award in 2017 for its contributions in supporting the live entertainment scene.  
---
BCUBE, Live Events Production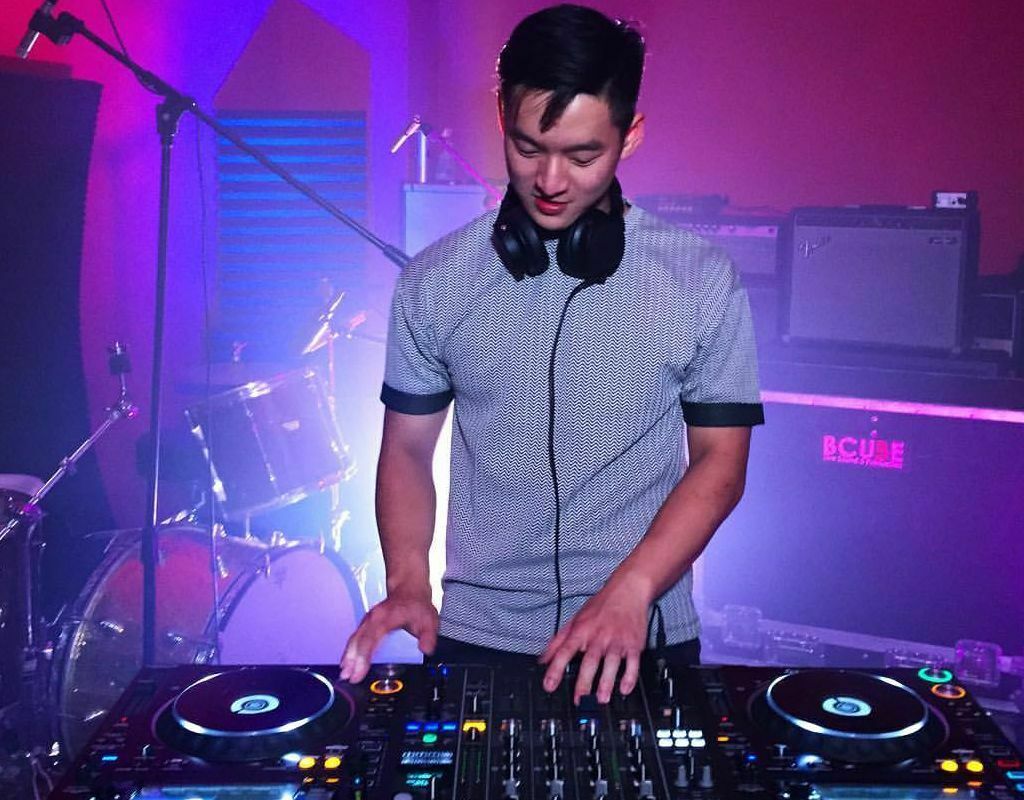 BCUBE is an events planning company that provides audio, lighting and video support for local gigs.  With pandemic restrictions preventing live shows, BCUBE has also helped clients like Singapore Chinese Cultural Centre, Singapore Community Radio and World Wildlife Fund bring their music events online via livestream. 
More recently, BCUBE has produced a series of Facebook livestream shows featuring local Mandopop musicians Yokez and Felicia Kusumo. Special guests including fellow singer-songwriter Soph T. also joined the duo on one of the shows. 
---
The Show Company, Live Events Production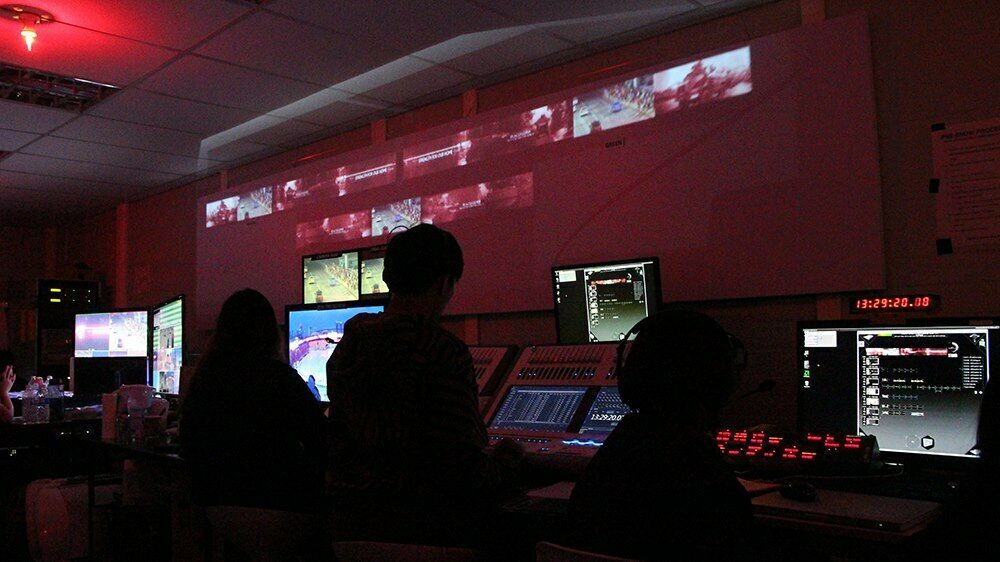 If you ever need to put together a live show, The Show Company is one of the places you hit up. The events production company first started in 1986 and through the years has made a name for itself for bringing audiences some of the best live concert experiences. Basically, they're the people you thank for the thumping bass, flashing lights, and unbeatable nightlife atmosphere. 
Known for piecing together some of the biggest arena productions in Singapore, The Show Company has worked on events like Laneway Festival, Singapore F1 Grand Prix, Baybeats, and more. 
---
---