Singaporean indie-pop chanteuse Kitty Purrnaz has already won fans from all over the world with her impeccable artistic direction and musical finesse. All this, despite having only released one single so far. 
Having gotten her start by posting widely-praised YouTube covers from her bedroom, Kitty has since taken bolder steps in establishing her musical presence. Her foray into songwriting and music production came in the form of original demos which she uploaded onto her Soundcloud. They then picked up traction quickly and have garnered more than 5,000 streams today, putting her on the radar for young, promising artists to watch.
Kitty's proven musical track record and talents qualified her for the Noise Music Mentorship in 2019, where she received career guidance under the tutelage of veterans from the local scene. Equipped with a slew of new techniques and music-making knowledge, Kitty went on to release her breakthrough debut single 'cry.' in February 2020. The lovelorn anthem turned out to be a hit, winning the Youth Music Award 2021 for Single of the Year (Indie/Alternative). 
On the cusp of releasing new music that's certain to impact the airwaves once more, Hear65 speaks with the up-and-coming bloomer to talk about her musical journey thus far, the inspiration behind 'cry.' and what fans can expect from her in the near future. 
---
Hi Kitty Purrnaz, thanks for agreeing to chat with us! Could you start off by telling us how you first got interested in making music?
Hi! Thank you so much for having me, I'm super-duper grateful! Well, for starters, I wasn't exactly born with pitch-perfect vocals. (Initially) I couldn't even sing a proper syllable. I guess you could say that my interest in music was more 'literary-based'. I've been inexplicably shy since young, so I didn't really know how to express myself or be vocal about how I was feeling. But I found music to be a beautiful outlet for self-expression.
When you listen to lyrics that resonate with you, it's almost as if you're listening to a therapist too (and for free!). I instantly gravitated more towards music as I wanted to share my story through my art and evoke a sense of comfort in others. I want everyone to express their true, highest self. Be you! It's so cheesy, I know. But I can't help it!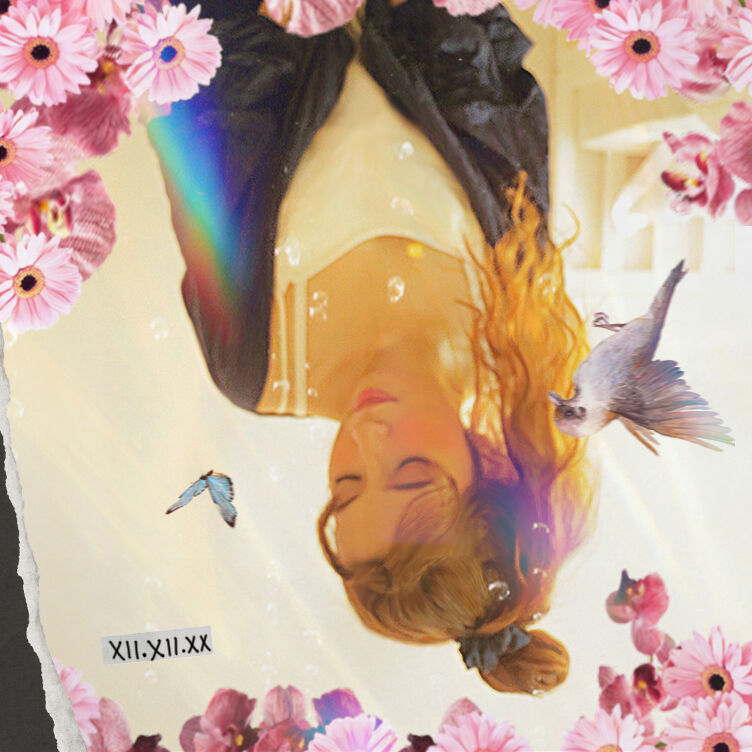 Was there a particular moment in your life that made you feel music was a calling that you should pursue?
To be honest, I've always known that this was what I wanted to do for the rest of my life. Whether it be professionally or not, it's something that calls to my soul like a moth to a flame. I wish I had an exact timeframe, but it's hard to pick that exact moment when it's all that you've wanted to do since you were young. It's something that I'll pursue till my last breath with no superficial expectations. I'm not looking to be the next Beyoncé or Taylor Swift. I'm just doing it because I love it.
Growing up, who were some of your musical inspirations and how have they shaped the way you approach your own music today?
Hmm, I'm so glad you asked! Because my childhood idol was, and still is, Hayley Williams from Paramore. I love the fire that she brings to the stage and her songwriting. She was the reason why I wanted to sing! When I was younger, I wanted to be like her so bad that I even tried to dye my hair red.
I'm also a major fan of Melanie Martinez, Ariana Grande, and Madison Beer. And a lot of my music production signatures are inspired by Charlie Puth! True fact: so many of my VST plugins and a large part of my KONTAKT library include the same FX and instruments that he uses! Not flexing, just letting you know how much I love and adore his work.
It's so hard to explain it, but it's the way Charlie Puth's mind works that has me in awe. Normally, I never pay much attention to the technical side of things in music production. But ever since his latest releases, I've been inspired to spend a lot more time going into the details of even the tiniest aspects of the songs that I'm working on. But unlike him, I use Melodyne for my vocal edits, lol! I think my inner musical nerdiness is starting to come out, so I'll stop here before it gets worse.

You took part in Noise Music Mentorship in 2019 and got to work with mentors like Evan Low and Imran Ajmain. Tell us about that experience and what your biggest takeaway from the programme was. 
I was super lucky to be given that opportunity by the organisers. And I mean really lucky. Because truth be told, that programme was one of my very first stepping stones into the industry. You can say that it opened up so many doors of possibilities for me, and I can't thank Vanessa Fernandez and everyone involved enough. If they're reading this, I want them to know how grateful I am to them for changing my life.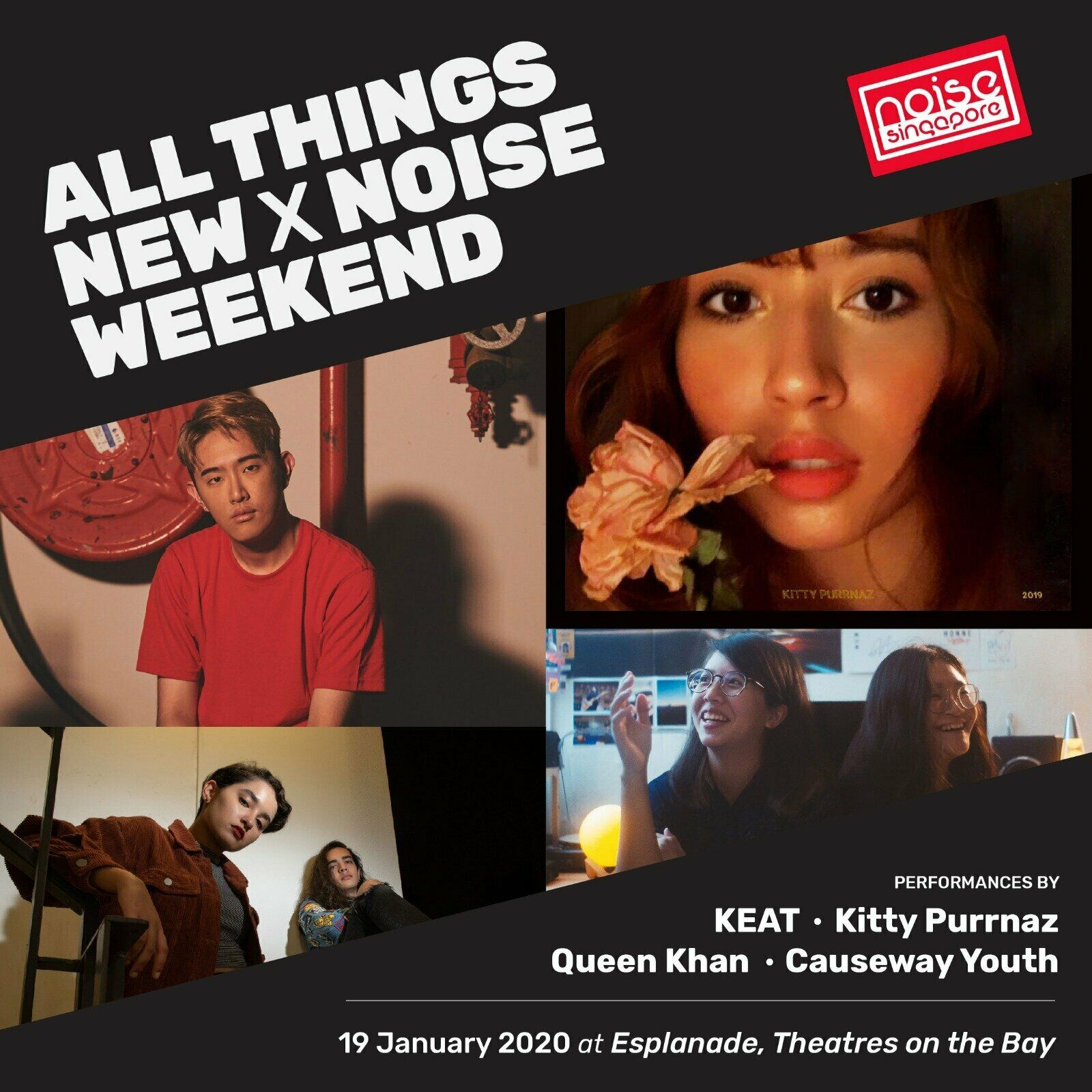 As a newbie in the industry, I came with absolutely zero knowledge on how everything works. Yeah, I've got the basics of music production and all, but I didn't know how everything else works. I had many questions like, "Where do I go from here? What do I use to publish my song? How can I market it? Don't I need a major label or something?". I didn't know that it was possible to completely D.I.Y your music career until this programme. And so, it marked the beginning of my journey of being an independent artist!
On another note, when I was paired up with Imran Ajmain and Evan Low, I wasn't exactly the best mentee. I would frequently miss my deadlines and I couldn't even respond to a simple text from my mentors. I was just...sigh, a lazy communicator. Looking back, I believe I was pretty disrespectful to act that way to my two mentors who are, mind you, well-respected musicians in the industry. But it was from them that I learnt the importance of networking and communicating. I could be the greatest at what I do, but that itself wouldn't get me any further lest I throw away that bad attitude and my terrible way of communicating. 
Let's talk about your first single 'cry.', which was released last year. What is the story behind that song?
It's quite personal, but it's definitely not what you would think! I've written about a lot of people, and I mean a lot. But this song in particular was surprisingly about no one! I'm a hopeless romantic but I can also be quite bitter in love. The inspiration for this song came about when I was a bit down on my luck in romance. I woke up one morning and thought to myself, "am I really gonna spend another Valentine's Day alone again?". I started looking back at my previous experiences in love and wondered: why do I keep falling for people that don't seem to even care about me? Is it relationship trauma or am I the one that's emotionally unavailable? (lol).
And so I took my pen and started jotting down all these questions that I was asking myself. But I made it seem as if I was asking someone these questions: "why do I fall for somebody like you, when somebody like you won't love me?". Heartbreak is universal and it's natural to ask yourself these questions when love doesn't go your way. So I went along with this theme because although it's true that love is the highest vibration, you should never invalidate whatever somber feelings come your way. Love comes and it goes, and so does heartache. Pain is temporary — so hang in there! I promise that you will see the light at the end of the tunnel!
You bagged the Youth Music Award for Single of the Year (Indie/Alternative) earlier this year for 'cry.' - *pops confetti*. What did that mean for you and has it changed your outlook on music?
I still think it's surreal and super shocking. I remember how my hands were shaking when I was on my way to accept the award. One, I wasn't expecting it at all. And two, I really adored everyone that was nominated in the same category as me! I really wished that there was an award given to all of the nominees! I won't lie to you, I was a bit terrified too because I don't know if I even deserved to win the award in the first place. I would never ever want to take the spotlight away from someone that deserves it more.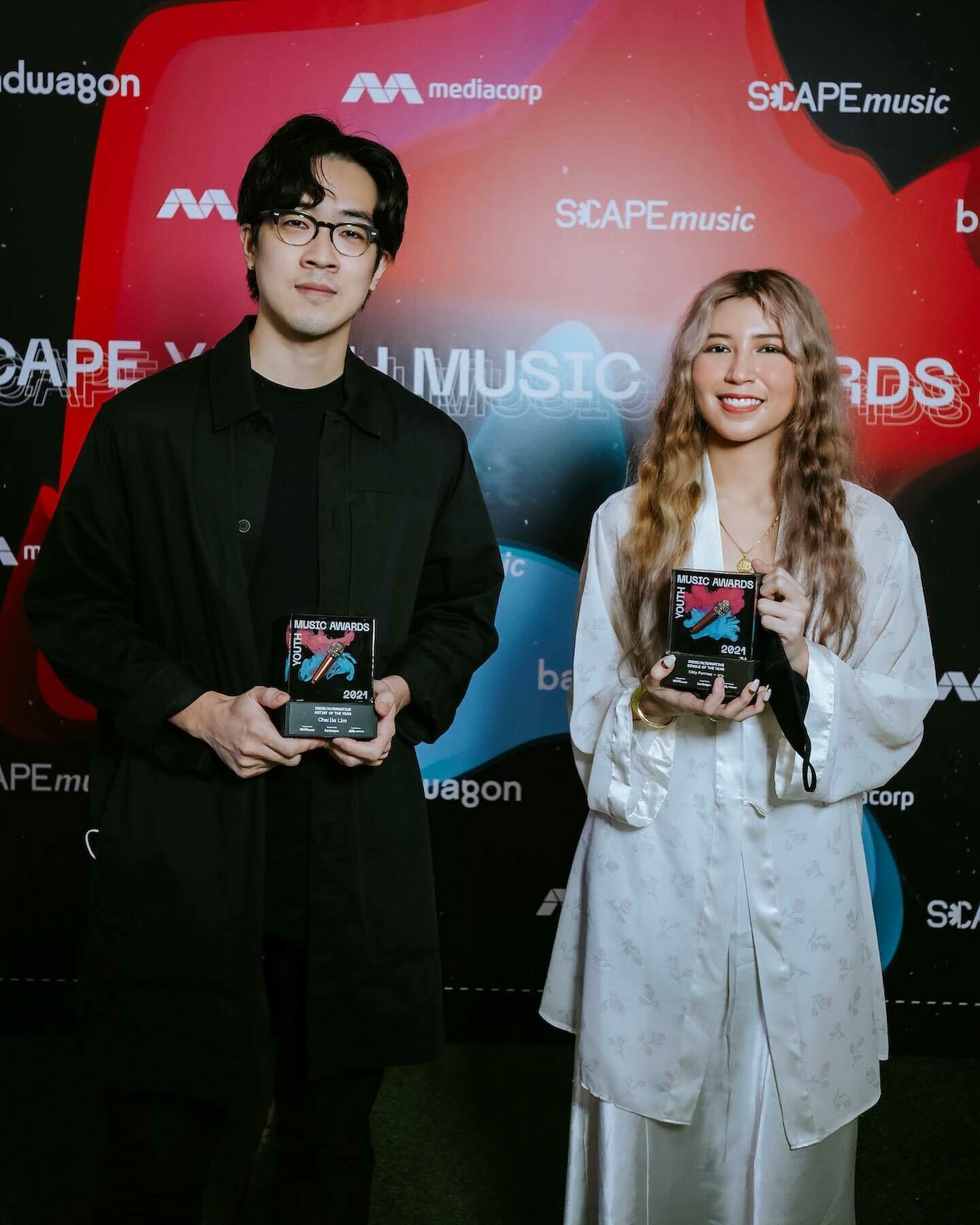 But in all honesty, it did humble me in a sense when I realised that an award is just that. It should not and does not hold any value in determining who you are as a person. An award is not a green light for anybody to act in a demeaning way. It should be taken as a symbol of the respect you have for those that have been supporting your creations from day one! Therefore, this award was never mine. Instead, it is everyone's. <3
You've actually got some really cool demos on your Soundcloud that have garnered much praise and attention from your fans! Do you plan on ever releasing any of them?
This is a very good question. If you didn't already know, I am in fact a pretty notorious person in the department of planning releases. I have shared so many release dates and not one of them has managed to ever hold ground, lol. I was even mischievously threatened by a good friend of mine to release 'one mississippi' or she'd block my number. Don't worry though, it's all in good fun! We love each other to death.
But my answer to this question is a bold 'yes'. I don't want to give away too much. Just expect the full versions of the demos to come out this year! 
We understand that you lived in Australia for some years. From your experiences there, tell us how different it is for a musician to break out into the music scene in Australia as compared to in Singapore. 
Well, I would say that being a musician in Australia is more complex. Whereas here in sunny Singapore, it's very close-knit. I mean, Australia is a big country. There's over 25 million people living in the land down under. And as you'd expect, it can be super difficult to gain attention and break out in an industry as big as that. I'm absolutely not saying that it's easier here — it's really what you make of the situation!
I really did love my time in Australia but I'm super glad that I got my start in music right here in Singapore. I feel that we have so much more room to grow musically here. And with a lot of talented homebred artists expanding their careers, I think we're growing as a community! I would love nothing more than to contribute and be a part of the developing music scene in Singapore. 
Aside from music, your Instagram also shows you've dabbled in creating various kinds of digital art. They look absolutely beautiful! How did you get into that and is it something that you continue to be interested in? 
You're too kind, thank you! I dabble in it here and there. It was an on-and-off thing in the past but I would love to take that passion somewhere!
 

 

View this post on Instagram

 
I got into it about 5 years ago. I wanted a new outlet for creation, so I turned to digital art. I purchased a Wacom tablet and calibrated it to my Adobe Photoshop. It was the best decision ever! Yet, it's so weird because it wasn't as if I wanted to pursue a career in digital art. The truth is that I just got bored of writing music during that phase of my life, and so I dabbled in a new hobby temporarily. I didn't expect to fall in love with it.
But fast forward to 2021, it did turn out to be quite handy! All of my single and concept artworks were handmade digitally by me. I know it's a lot of work but if anything, I love the freedom it gives me in the art direction of my music brand!
As a musician, what are your goals? Where do you see your music taking you in five years' time?
Well, I try not to set unrealistic expectations for my music because expectations can lead to disappointment. I'm more of a stable and grounded type of person. As much as I'd love to hang on to the Hollywood dream, I still do want a place of my own and a good, stable flow of income for me to save up for my future. I'm an introvert too so I don't really care much about pursuing the spotlight.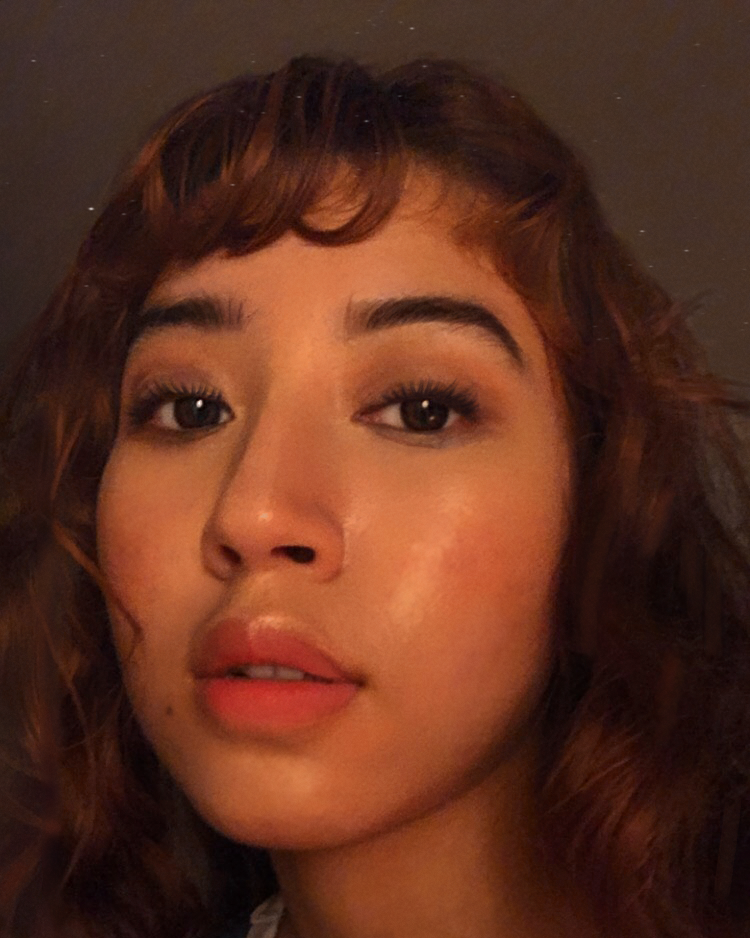 But I'll let you in on my vision. My 5-year-plan is to complete my degree, save up money, have multiple sources of income, get my own place, and to expand my music discography as Kitty Purrnaz. I like my goals to be as simple and direct as possible. In that duration, I don't know where exactly my music will take me, but I'm ready to see where it goes. 
Lastly, can fans expect new material from you anytime soon? 
Absolutely! I know that I'm such a difficult artist to stan with the release delays and all. But have faith that you will see a lot more from me these next few months! I have a very special EP that I'm working on at the moment. And who knows, an album might just very well be in the works too. Also, if I delay all of these again, you may proceed to delete 'cry.' off of your playlist for good, lol! 
---
Listen to Kitty Purrnaz's latest single cry. on Spotify below:

---
---