Pondering on the notions of time, personifying them through nostalgic sounds (while still sounding present) with sultry undertones.
Enter Houg.
 

 

View this post on Instagram

 
Following the recent release of single 'Metro 4:35', we caught up with Sameh Wahba, a chillwave artist-producer who goes under the moniker of Houg (an ode to his neighbourhood, Hougang). Tapping in to the DIY nature of his artistry whilst weaving in analog sounds and introspective lyrics, he takes us through his growth, creative processes, thoughts on the Singapore music scene and what he has in store for us in 2022.
---
Hey Houg - lots of things have changed since your days in Australia in 2019. How have you been in general? Also, musically, where do you think you are right now?
I've spent the last year or so trying to unpackage how things were, partly because of the isolation I've been getting with all the COVID chaos. Despite of how terrible that has been for everyone everywhere, the silver lining is that I got to use some time for my own introspection.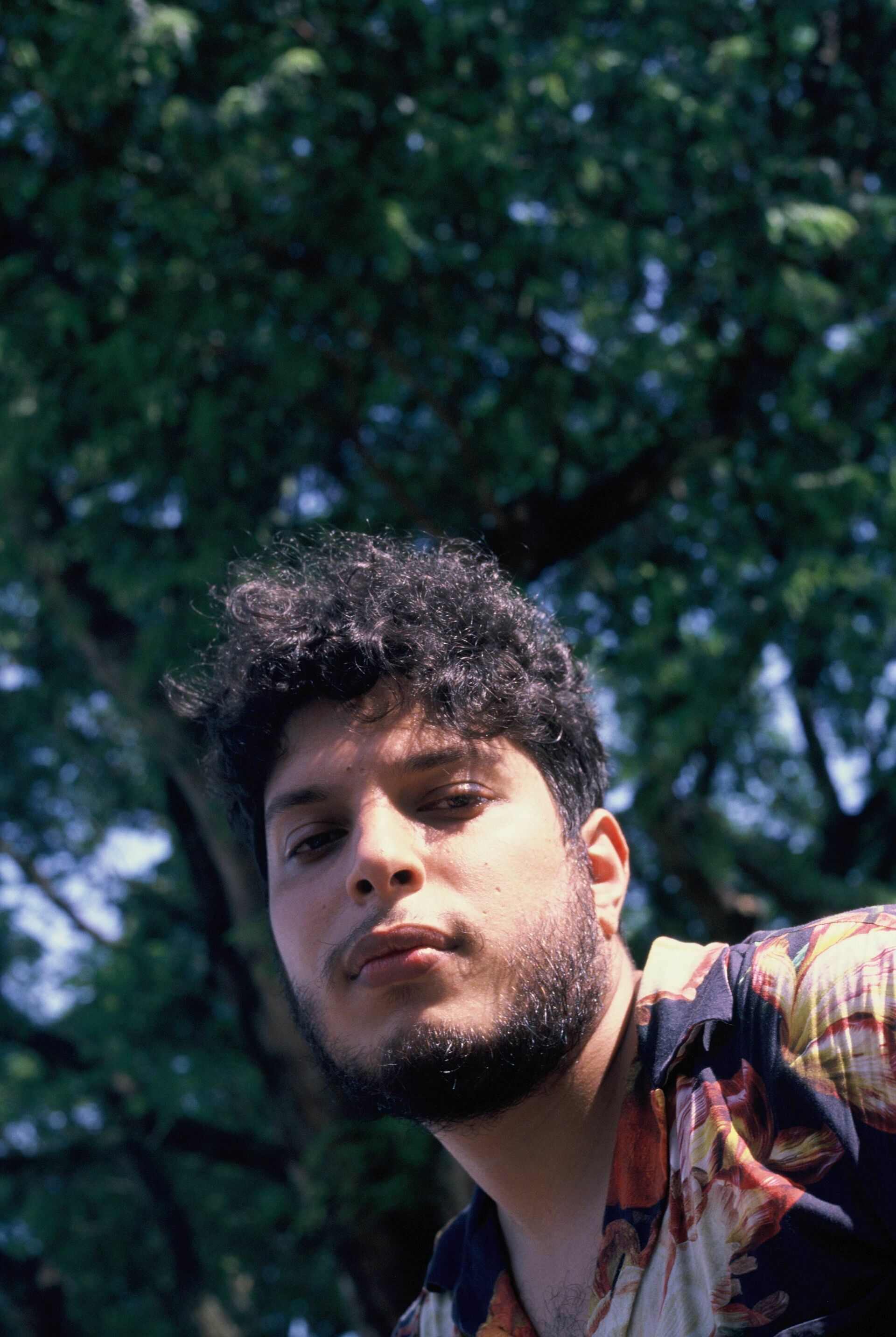 Musically, aside from the lyrical inspiration that I've been getting from those same experiences, I wanted to expand myself sonically as well. I made a bunch of friends doing music while I was in Australia. I was really inspired by the variety of musical styles and attitude they all possessed, and how unapologetic they were about it. I liked seeing that sort of confidence. And that made me want to be like that as well. While I didn't adopt their sound as this is authentic to every individual talent, I was very much inspired by their spirit more than anything else. 
With that, I tried to adopt that spirit in my own way. I wanted to be more blatant with my own musical inspirations. I didn't want to think too much about its accessibility or listenability. I just wanted to write versions of my songs in their fullest, most authentic form. If a close friend of mine said that one of the tracks sounded like a bad trip, I wouldn't dial it back. In fact, I'd make it more obvious. I just want my intentions to be clear, and to be confident about what I was writing while I'm at it.
That's essentially the spirit of the album, really. I am also trying to make it all sound unique. I have a constant fear of sounding like yesterday (which is really easy when you're making retro-inspired music) so I make a conscious effort to ensure I sound like tomorrow instead --whatever that sound may be. 
You purchased a tape recorder from eBay to capture "some sort of nostalgic, raw quality to the sound, while still being here and present." You've also embraced other dated artforms - film photography being one. Talk us through working with analog, your love affair with the past, and what other possibilities you entertained in pursuit of this distinct sound.
I feel that the DIY nature of my music has always been the truest thing about me. I don't sound too polished, and that's ok, as long as I don't sound bad while I do what I do. In fact, I think that's the most human thing about my music. I want that to be relatable to people - The fact that it all sounds like me, right from the first chord to the final master. And that spirit is also shown through my visual content. Like when I shot my "Boy" music video on actual super 8 film.
I wanted what I represented to be blatantly obvious to people. The rawness and relatability that I bring to the table. And that's where "unreliable" analog gear like the tape machines and the film cameras help paint the picture of my DIY nature the best. Why stop at the song itself when you can literally do much more to it?
Aside from that, I feel that with the kind of music I'm inspired by, I'll always run the risk of sounding like a relic. So I always try to adopt some sort of hybrid workflow in my music. Take the recent track Metro for instance. There's a fair amount of clean, digital sounding synthesisers on it, but I didn't want the cold, distant nature of its sound to alienate my listeners with its rigidity. So I balanced that out by running the digital synths through analog processing and tape machines to introduce the warmth and looseness that analog equipment typically presents to a sound.  It's through examples like that where I fulfil "some sort of nostalgic, raw quality to the sound, while still being here and present."
Analog workflows always present some form of tangibility to what I do. Every film photo I take is imprinted onto negatives, or even positives, which I tend to project every now and then. It's the same with recording through tape. The masters are literally on a reel of tape and that's just something else, really. Don't get me wrong, I'm no analog purist. I recognise the brilliance of digital tech but it's always nice to feel the tangibility of the work you create. This is also why I tell stories on my visual alter ego @thebodgedgallery where there's a stronger sense of tangibility through the stories I tell there.
 

 

View this post on Instagram

 
The lyrical ethos of your latest single 'Metro (4:35)' floats around your headspace during your time in Melbourne, juggling work as a part-time cook and the pursuing of your musical dreams. How was it like writing about it and revisiting a trying period of your life?
It's interesting, really. When I came back, a lot of my loved ones wanted me to share about my time there, but I always struggled. It was just too difficult to explain everything I had gone through. Words were too limiting. And I struggled with those questions myself. But then I started writing this album and it all spilled out. It wasn't just the words this way. The music played a role of emotional expression. The videos and visual content I create supported that as well. 
So really, it's been great. It's like getting something off my chest. And this felt like the most authentic way to do that. My time in Melbourne was turbulent, but it wasn't just rough. Ultimately it was still an experience for me. I met a bunch of beautiful people that are now part of my extended family. The memories of my time in Australia is also a reminder of the people I've learnt to love and care about along the way, so it's beautiful and that's the spirit I wanted to translate through this album.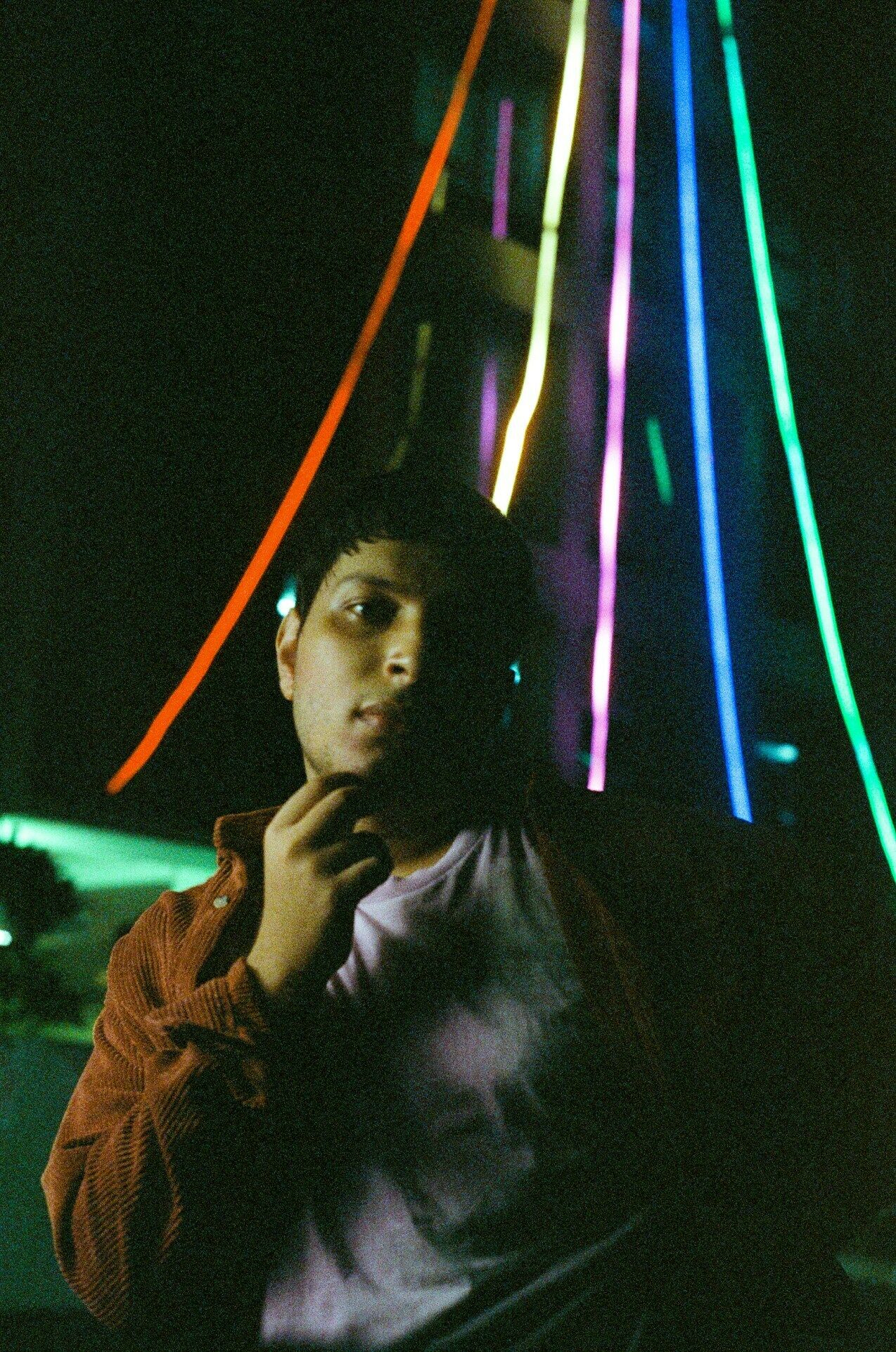 You've cited Melbourne as your "Home (shout out Hougang) away from Home". Is there anything you miss about it? Talk to us about stark contrasts, and aspirations for Singapore.
It's like I just said, the city was welcoming. People took me in like I was one of their own. Even when I got kicked out of where I was initially living at, I found a roof over my head in no time when other musicians took me in. To me, that's as homely as home gets and more than I can ask for.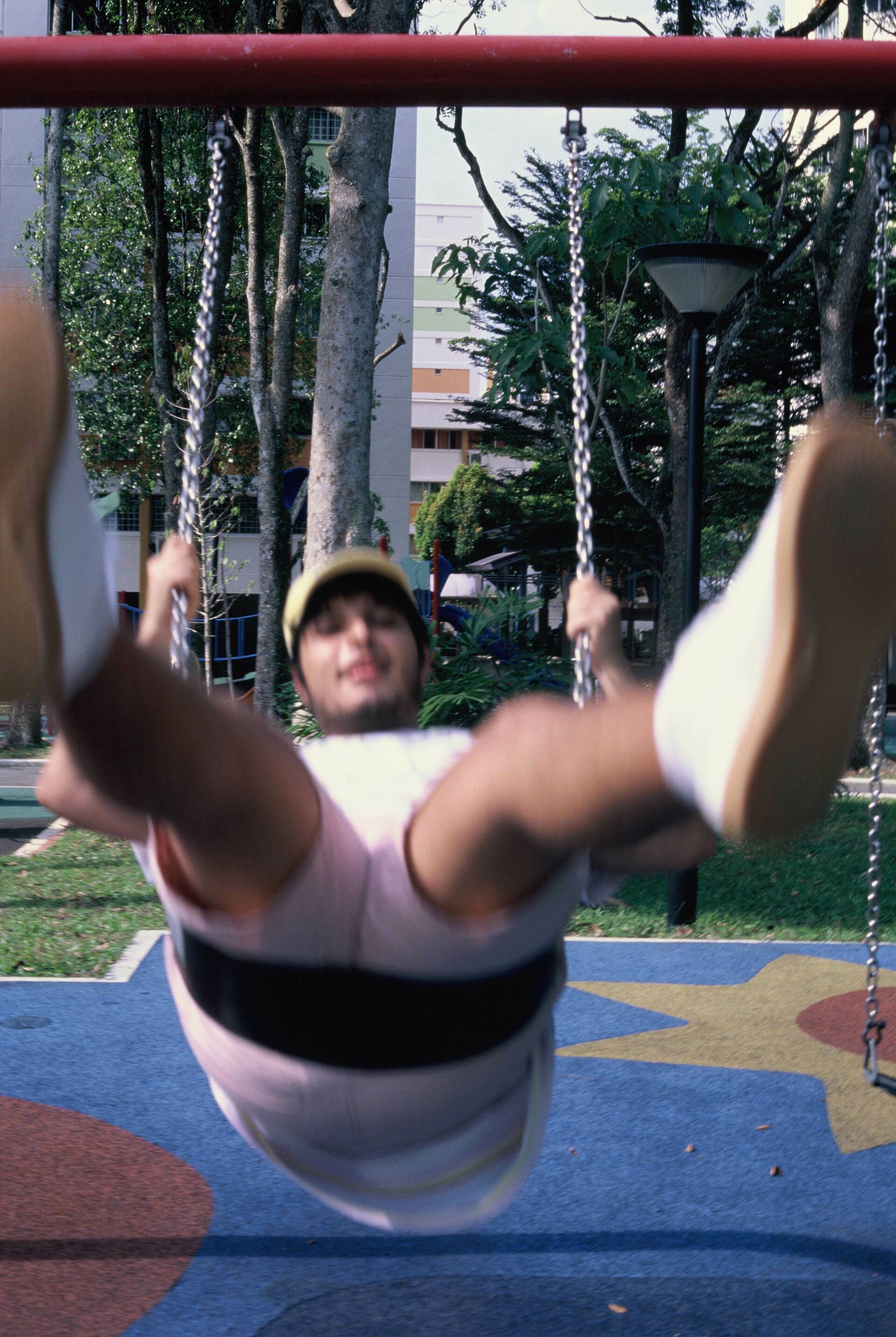 I just need to say that there's a musical family back in Singapore that I love very much as well. A lot of people have been really kind to me, and there really isn't a contrast regarding the spirit in musicians I've met in Melbourne vs Singapore. I think where the contrast is obvious is just in the societal structures of both cities. Outside of the people in music, Melbournians are a lot warmer to someone who does music. Your casual friend who cooks where you work or does accounting in the city would be keen and supportive when you tell them you've got a gig coming up. And the unfortunate thing is that's lacking a bit here. I'm not blaming anyone. In fact it's the sheer reality of how it is here. I feel there is still a stigma attached to being a full time musical artist here. While my heart goes out to the music community, outside of that, the support from the average Singaporean isn't as profound, and I wish it was. In fact, I'm always hoping for more Singaporeans to be open minded and take a chance to listen to the work that me and my fellow music peers put out.
You've had names like Intriguant, Tim De Cotta, Don Aaron and Unsplendid who remixed tracks on your previous EP 'The Oscillation Scene'. How was it like to have their own spin on your tracks?
I think it was brilliant having the opportunity to work with them. I used to front a band and one of the things I really missed in doing that was getting the perspective of the people I played with. There's just no way I could come up with the kind of crazy ideas they'd share with me. And doing Houg as a solo project hasn't allowed me to really explore external perspectives. So seeing the guys you mentioned twisting up my tracks into entirely different beasts was sooooooo much fun. I can't understate that. I was literally laughing with joy hearing how they reimagined some of my songs. It's so wild. And that's great because that has reinvigorated me to try and be more collaborative on my upcoming album. So far, it's been really enlightening.
You've previously also worked with Neon Indian's bassist for the track: 'Wet Wants'. Is there anyone specifically right now based locally that you'd want to work with?
Shoutout to Jorge Palomo, of Neon Indian fame! Yes! The first collaboration I've actually done was featuring on Don Aaron's first album. It was so much fun and we've both grown so much since so I obviously had to invite him to do a track for this album to settle the score. There's just so much talent spewing locally right now. I think the most fun kinds of collabs are when you are worlds apart from your collaborator. There's just so much you can learn from that. I can't say who for sure but the list is longggg. I do like the work that Cravism puts out. Guys at Kribo. Linying is great too. Ah man, I can go on and on and on. So really, the more distant-sounding me and the hypothetical collaborators are, the more exciting that is for me.
I think it's also worth noting that this album is my most collaborative yet, with collabs from Thailand, Japan and Australia. So stay tuned!
Introspection seems to be a heavy theme in your works, with you mentioning the likes of Thom Yorke (amongst others) as a portrayal of this. How does this influence of looking inwards drive your style of music making, and why is it integral to you as an artist?
I think being introspective is what keeps my music precious to me. It makes me want to support the lyricism with instrumentations that do it justice. I think that's because being introspective involves being very vulnerable. In pouring out all those personal feelings, the last thing I'd want to do is support that with some half-assed instrumentation. So, my introspection, in a way, forces some quality control for everything I try to put out. 
Why is it integral? I think above everything else, it allows me to slowly get more comfortable with being more okay with my vulnerabilities by being public about it. And that's important because through that, I can grow as a person by being more expressive and communicative. That's really useful, especially in my personal life because I get to break down walls I put up for myself and be vulnerable.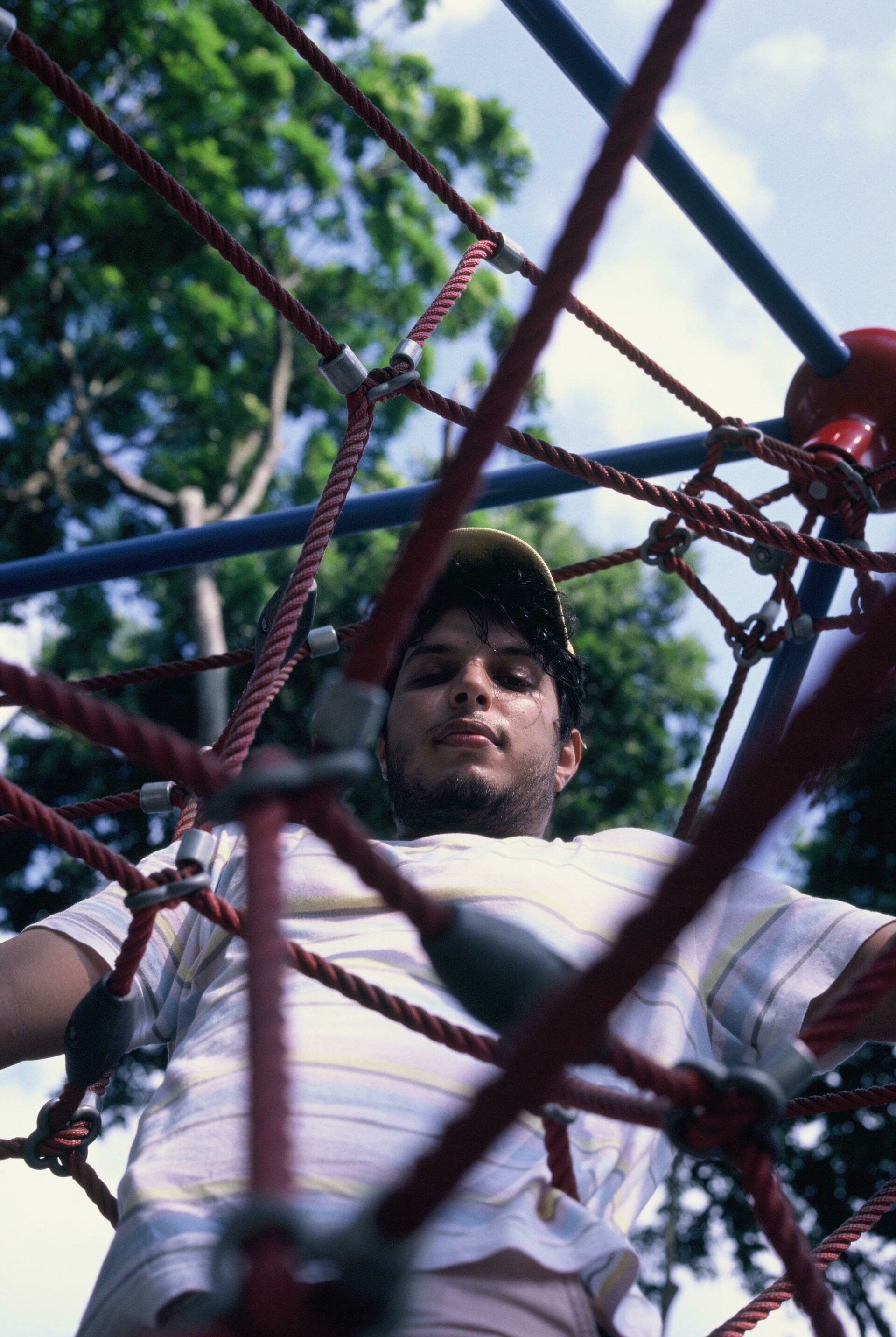 I also want my music to be relatable to others who struggle. And if they don't exactly get the kind of music I put out, at least there's still some sort of relatability through my introspection. I'd like to think that by being that transparent and raw, there's definitely something people relate to at that level. I mean, we're all the same inside, you get what I mean? If you put everything you have on the table, there's bound to be something that someone else shares with you. We all have our struggles. Yes it may not exactly be the same, but there are parallels. By being as transparent as I can, I hope that the parallels can come across as more obvious between me and anyone out there that's struggling.
Your tracks are on repeat in our office right now. We're expecting new releases and a forthcoming debut album slated for release next year - thematically focusing on the concept of time and how it affects us. What inspired you to dig deep into such an esoteric theme?
First of all, thank you. The support means so much to me. Just knowing that there are people who appreciate the work I put out really keeps me going. So thank you and the team.
Regarding your question, I guess when I tried to answer those questions I spoke about earlier regarding Australia, that got me nowhere. So I decided to try and compress it all into a single word and thought for days on what that word might be. And what came through my head constantly was time in relation to everything I did, my circumstances and whatnot. They were all a product of time and how it has influenced who I was at that time. 
And since the concept of time is really broad, the format of an album allowed me to look into the various facets of what time represented in the most dynamic way possible. Coldness, loneliness, loss and corruption, amongst other things. All, agents of time and the power it constantly holds over me.
In an idealistic world where 2022 brings back normality and we're allowed to attend concerts without restrictions: What would a Houg gig look like?
The album is slated to come out in March. I have plans to put on a very special show to give my audience a whole other level of experience of this new body of work. I'm talking about music as well as visual representation through a multi-format manner. Stay tuned! My upcoming album 'The Biting Tempo' will be my strongest form of expression yet.
---
Listen to Houg's latest single, 'Metro (4:35)' here and leave your review on Hear65.
---
---